(Last Updated On: July 6, 2019)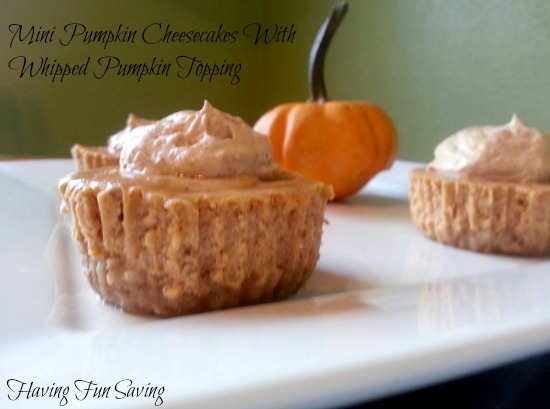 Mini Pumpkin Cheesecakes With Pumpkin Whipped Topping
Since everyone is excited about Pumpkin this time of year, I thought I would remind you guys about this amazingly delicious Pumpkin Cheesecake recipe. I especially like them to be minis, that way I will eat just one 😉 And the topping….wow…it's outstanding!
Now, it is slightly time consuming, but I will tell you that it is definitely worth it!
I recommend doing the recipe in the order I have listed, get ready to have fun cooking!
Mini Pumpkin Cheesecakes With Pumpkin Whipped Topping
Author:
Ingredients
Graham Cracker Crust Ingredients
3/4 cups finely ground graham cracker crumbs
2 tablespoons and 2 teaspoons of white sugar
3 tablespoons butter, melted
Pumpkin Whipped Topping Ingredients
7.5 oz of pumpkin
1/2 box vanilla instant pudding
8 oz of cool whip (we used lite, you can use fat free though if you prefer)
1/2 tablespoon of vanilla extract
1/2 tablespoon of pumpkin pie spice
1/2 tablespoon of Wild Oats Marketplace Organic Ground Cinnamon
Pumpkin Cheesecake Filling Ingredients
12 oz of Cream Cheese
3/4 cup pumpkin puree
1/4 cup brown sugar
1/4 cup sugar
1 teaspoon Wild Oats Marketplace Organic Ground cinnamon
1/4 teaspoon Wild Oats Marketplace Organic Ground nutmeg
1/4 teaspoon salt
1 egg
Topping
Holiday Sprinkles
1 Bag Wild Oats Marketplace Organic Honey Graham Teddy Bears
Instructions
Graham Cracker Crust Instructions
Mix graham cracker crumbs, sugar, and melted the butter
Line muffin pan with baking cups
Press equal amounts of graham cracker mixture baking cups and bake at 375 degrees 7 minutes
Let cool
Pumpkin Whipped Topping Instructions
Mix all together and chill covered for about an hour
Pumpkin Cheesecake Filling Instructions
Add Cream Cheese to mixing bowl and gently mix
In a separate bowl, mix:
pumpkin puree
brown sugar
sugar
cinnamon
teaspoon nutmeg
teaspoon salt
egg
Finally
Add the pumpkin mixture to the cream cheese and mix until well blended
Spoon the mixture into the baking cups that have the graham cracker crust
Put the muffin pan INTO a larger roasting pan and fill the roasting pan with hot tab water until it is about half way up the muffin pan
Bake at 325 degrees for 45 minutes, if the center is not firm put back in for up to 15 minutes
Remove immediately from the water and let cool for 45 min – 1 hour
Refrigerate for 4-6 hours (or overnight) before serving
Top each cheesecake with the Holiday Sprinkle and Wild Oats Marketplace
Organic Honey Graham Teddy Bears
Notes
*Note – the Pumpkin Whipped Topping recipe is very easily doubled, use the extra as dip and serve with graham crackers or top another favorite holiday dessert
I hope you enjoy this Mini Pumpkin Cheesecakes With Pumpkin Whipped Topping recipe! Be sure to let me know if you try them 🙂
Looking for another yummy Pumpkin Recipe?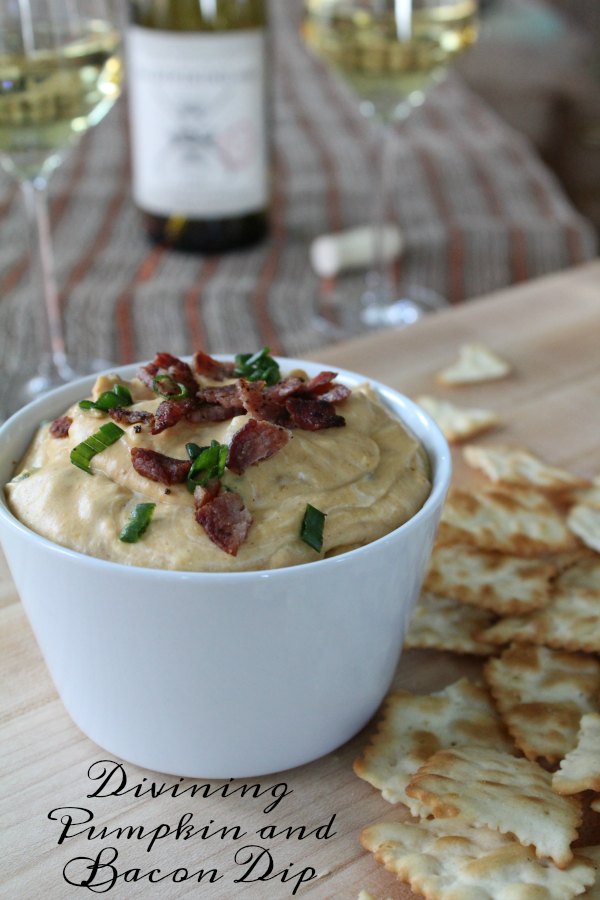 Divining Pumpkin and Bacon Dip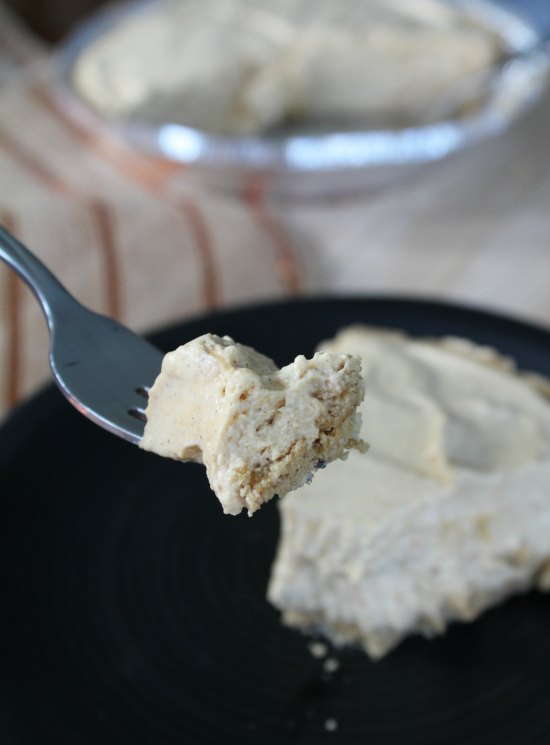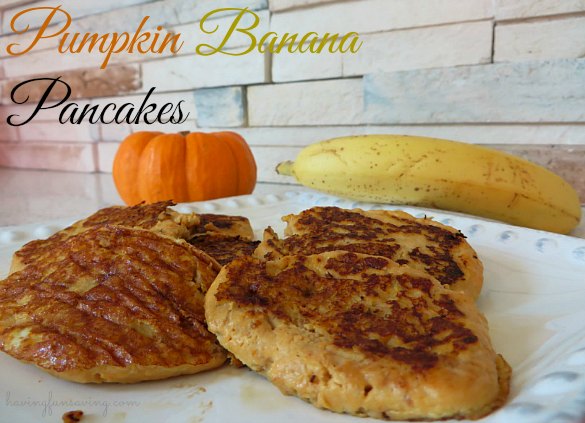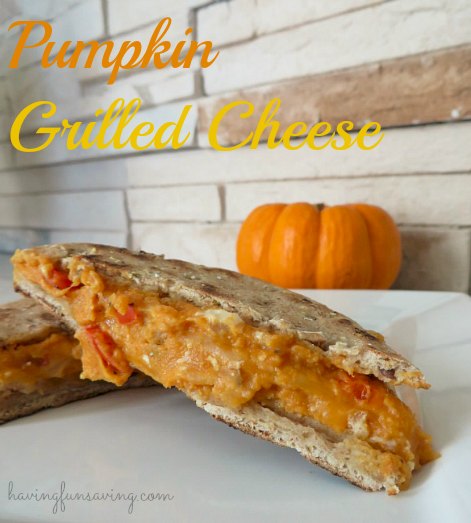 on Food Wine Sunshine and follow me on Facebook, Twitter, Pinterest, Google + and Instagram.