(Last Updated On: May 10, 2023)
Made with only a few ingredients and ready in less than 30 minutes, this blueberry soup is the perfect way to celebrate summer and enjoy blueberries! While this post is sponsored by Florida Milk, my love of blueberries and Florida Milk and this recipe are my own.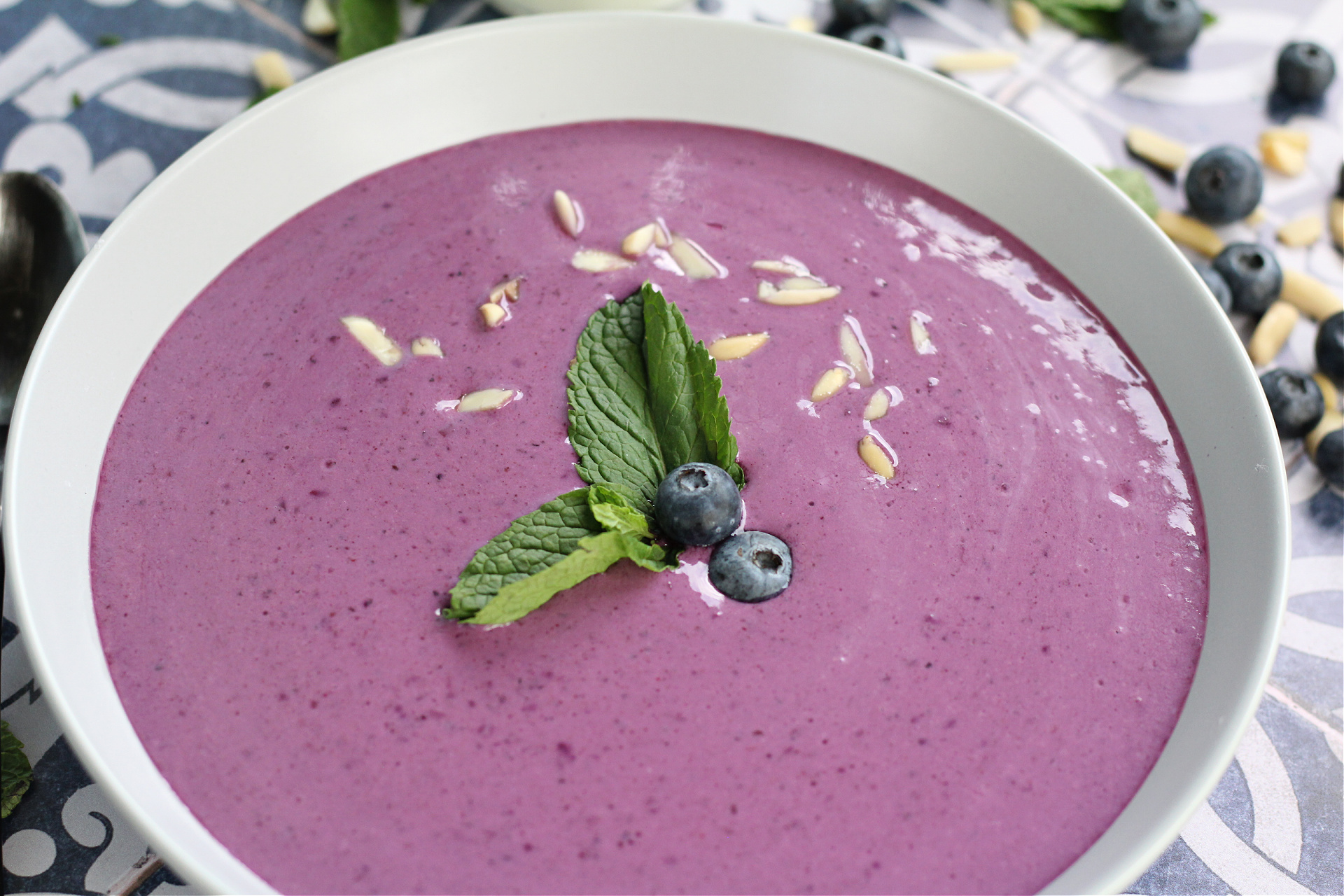 Healthy Blueberry Soup
The weather has officially warmed up and some of my favorite Florida produce is in season…that means I am stocking up every time I head to the store. Right now, Florida blueberries are in season and I had about 8 containers in the house. I love snacking on them, tossing them in smoothies, and on top of yogurt. But, yes…8 containers is a lot. I also have two gallons of Florida milk in the refrigerator because my son picked up one and I picked up one. I also have two huge containers of nonfat Greek yogurt.
So…what did I do with all that goodness? I made blueberry soup! I absolutely HATE wasting food. It is one of my biggest pet-peeves for sure. Now, yes, I could totally freeze the fresh blueberries, but why not get a little creative in the kitchen and use some of that extra Florida Milk and Greek yogurt too?
I know it may seem like a small step towards reducing food waste, but every little bit matters. Reducing food waste is a crucial step towards creating a more sustainable food system that benefits us and the environment. By reducing waste, we can conserve resources, save money, and address food insecurity while also mitigating the impacts of climate change.
Being sustainable means making decisions and taking actions that minimize negative impacts on the environment, society, and the economy, while also ensuring that resources are used in a responsible and efficient way. Sustainability involves balancing the needs of the present with the needs of future generations, and recognizing that economic growth, social equity, and environmental protection are interconnected and mutually dependent.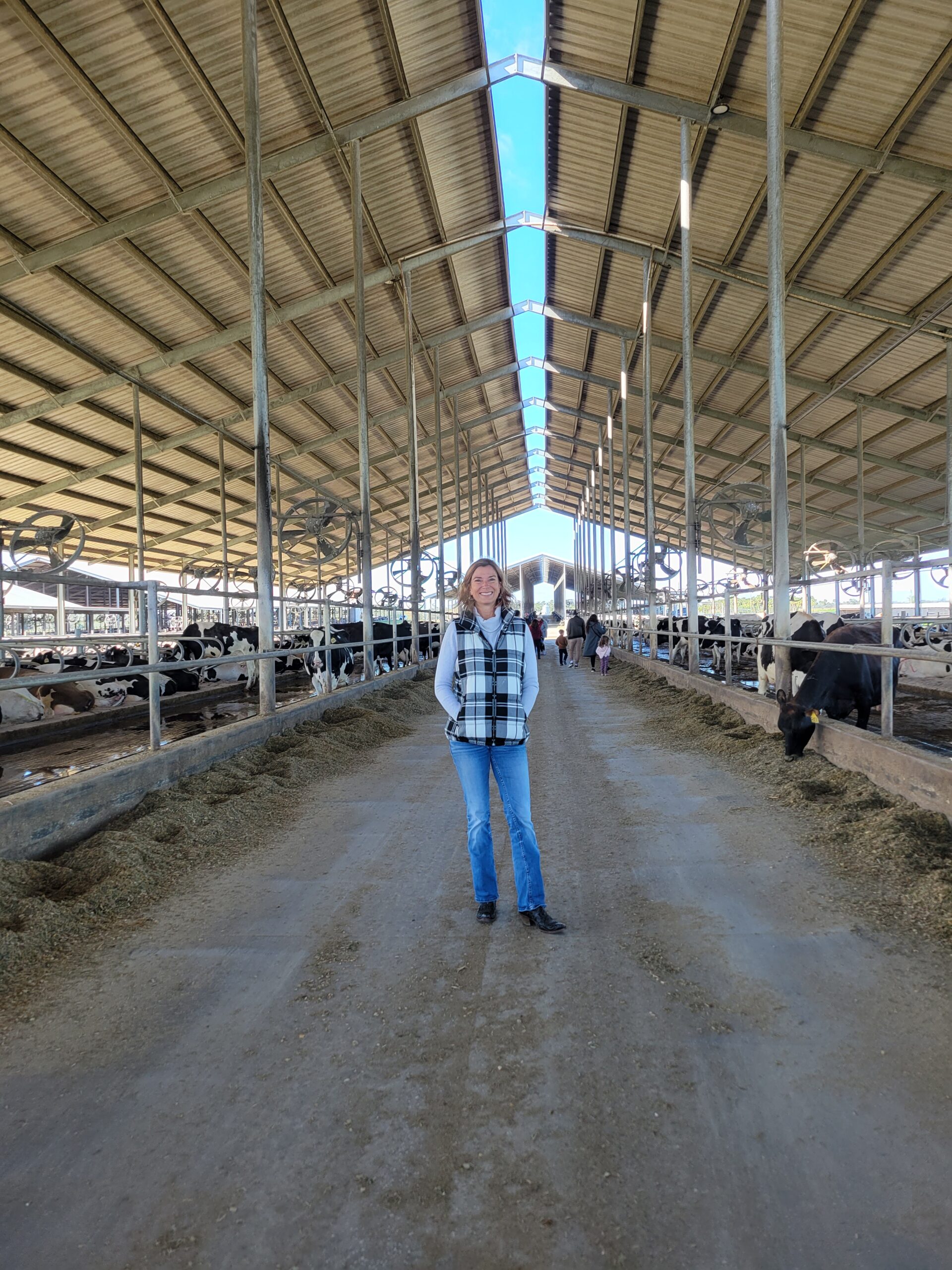 Looking for an example of who is sustainable? Look to farmers. I have had the opportunity to visit a Florida Dairy Farm several times and each time I am just in awe about what they do to care for not only their animals, but the land itself. Learn more about the Milking R Dairy Family Farm and out visit here on Instagram, owner Sutton Rucks talks about how he works for the cows…they don't work for them and so much more.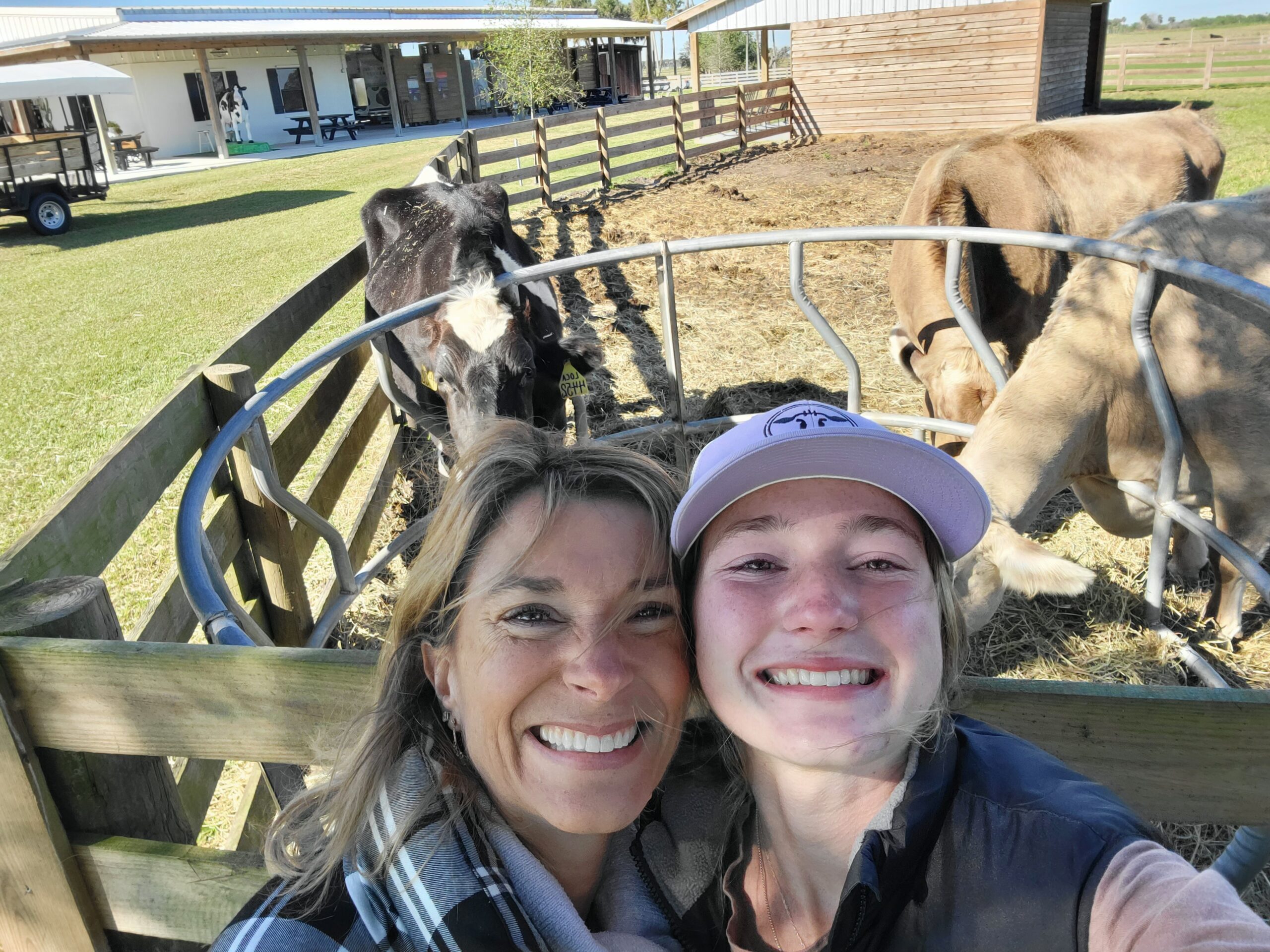 Being sustainable involves making conscious choices that prioritize the long-term health and well-being of both the natural environment and society, while also ensuring economic viability. Which is something Florida Dairy Farmers do every single day.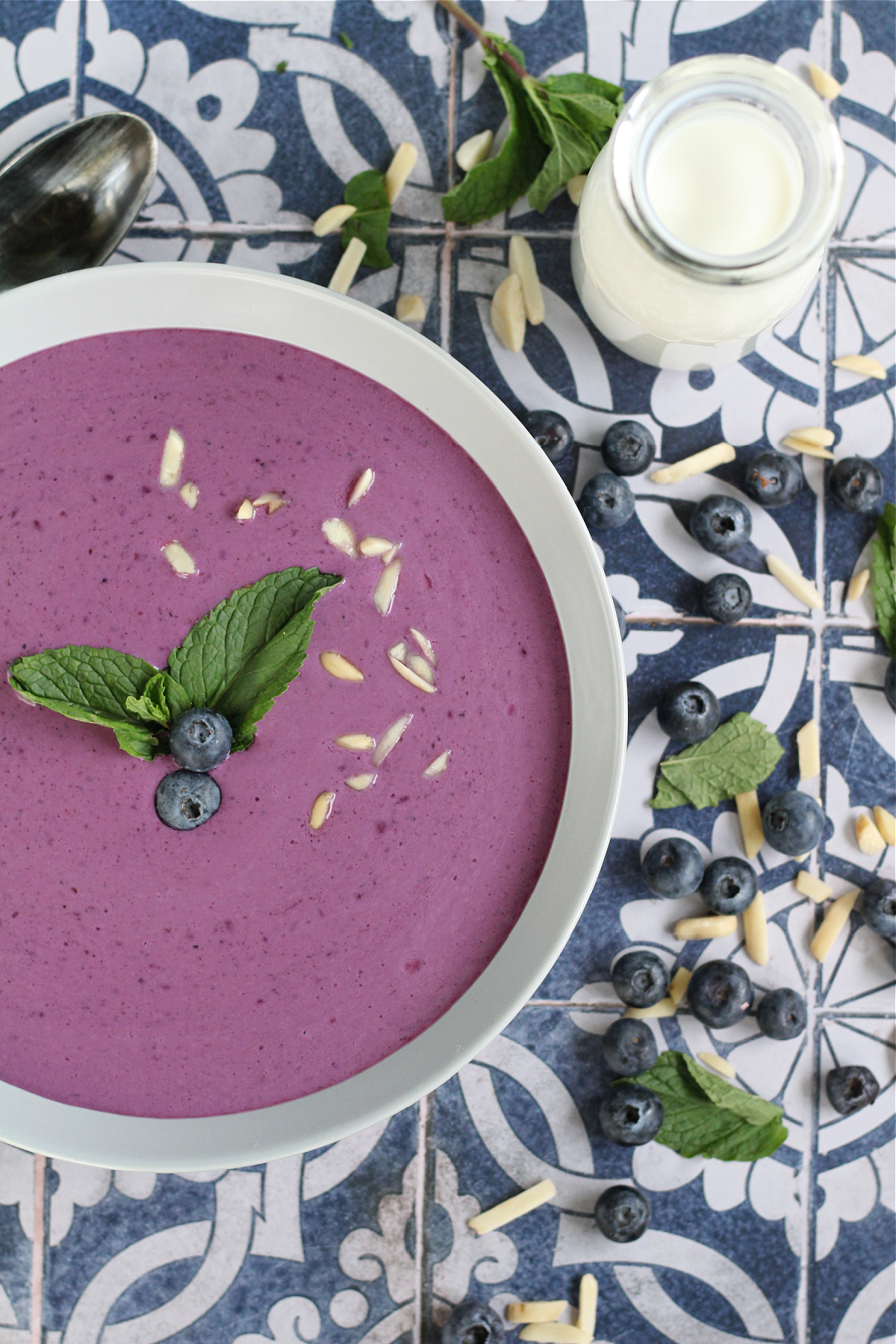 What exactly is blueberry soup and why should you make it?
Blueberry soup is a traditional dish in Nordic countries, particularly in Finland and Sweden, where it is often served as a dessert or snack.
The basic recipe for blueberry soup typically involves cooking fresh or frozen blueberries with sugar, water or juice, and sometimes a thickener such as cornstarch or potato starch. The mixture is then pureed or mashed to create a smooth soup-like consistency. Other ingredients that may be added to blueberry soup include cinnamon, cardamom, lemon juice, or other fruits. Some variations also include cream or sour cream for a richer flavor and texture. Blueberry soup can be served hot or cold, depending on personal preference.
I put my own healthy spin on this blueberry soup recipe by leaving out the sugar and adding in Florida milk and nonfat vanilla Greek yogurt.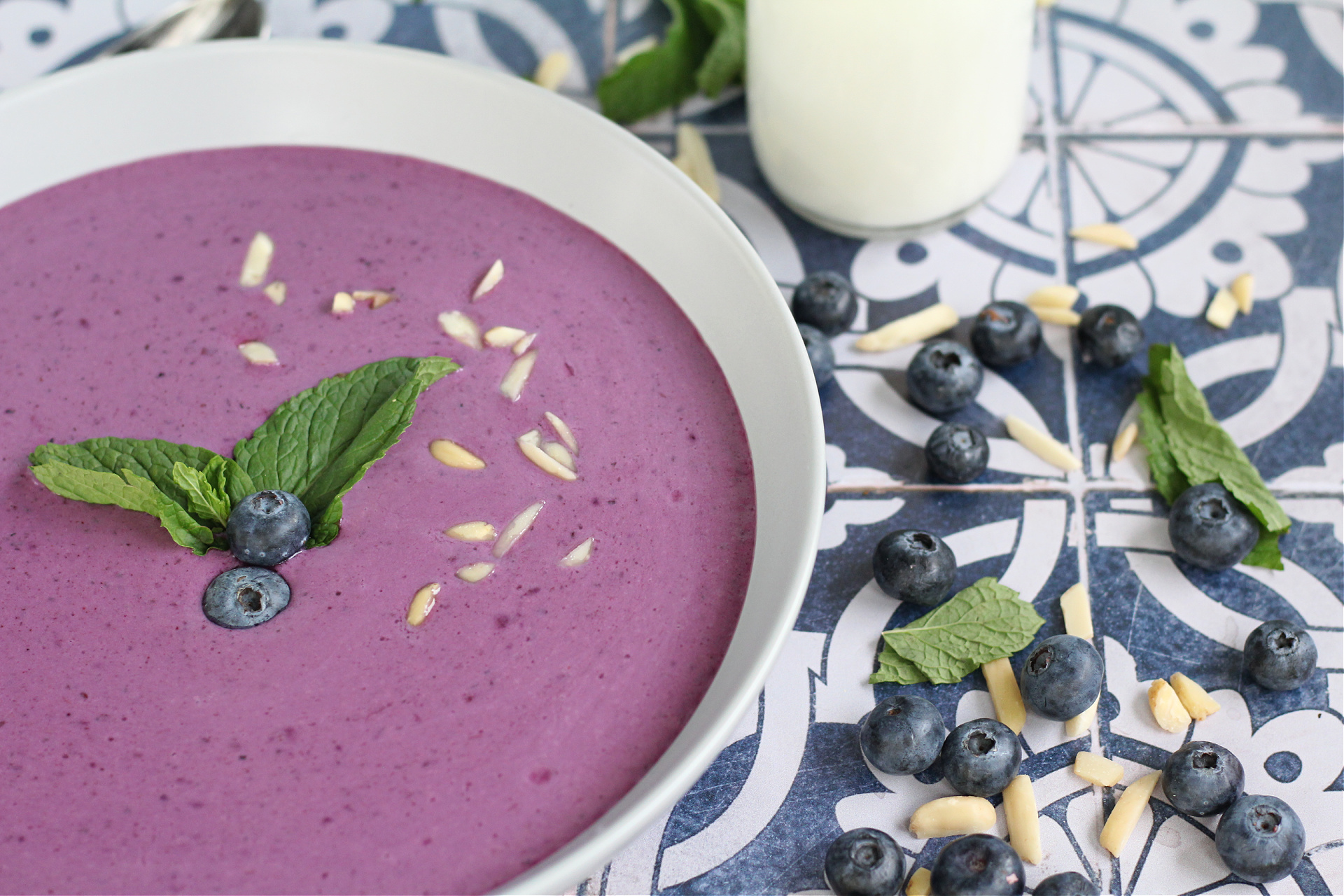 Why I love chilled soups
In hot weather, chilled soups provide a refreshing and cooling option.
Chilled soups can be a great way to get a variety of nutrients, as they often contain a lot of fresh fruits and vegetables.
Chilled soups are often made with raw or lightly cooked ingredients, which can be easier for the body to digest than heavier, hot meals.
Chilled soups can be made ahead of time and stored in the refrigerator for several days, making them a convenient option for busy schedules or for those who prefer meal prep.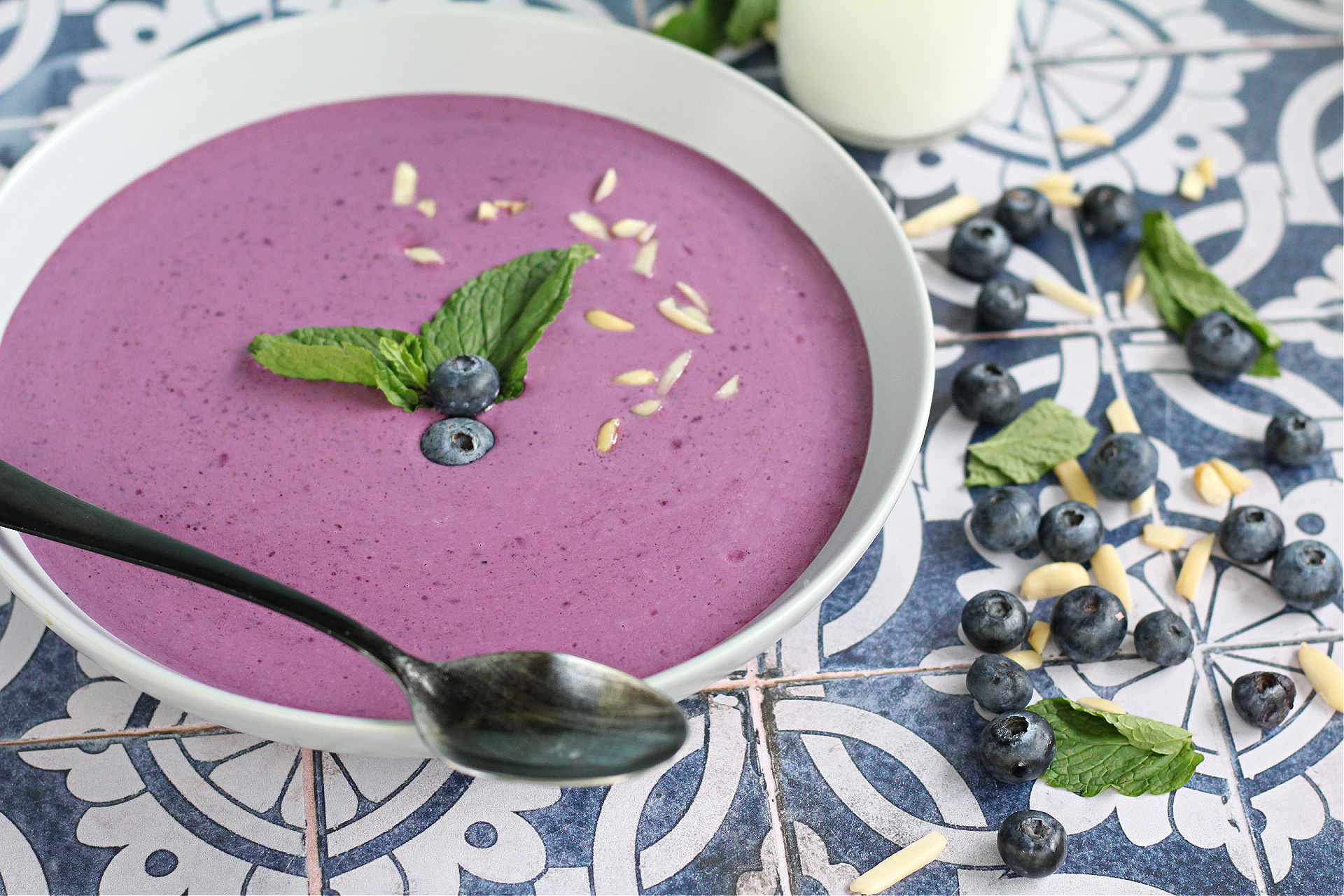 Why I love milk…on it's own and in recipes!
Milk is a nutritious beverage that contains a range of essential nutrients that are important for overall health. Milk is a rich source of calcium, which is essential for strong bones and teeth.
It is also a good source of protein, which is important for building and repairing tissues in the body. Milk contains a variety of vitamins and minerals, including vitamin D, vitamin B12, phosphorus, and potassium and it's a good source of hydration. Milk is also a source of vitamin B12 and protein…Do you need any other reasons to love milk?? Ok, one more…it tastes great 😉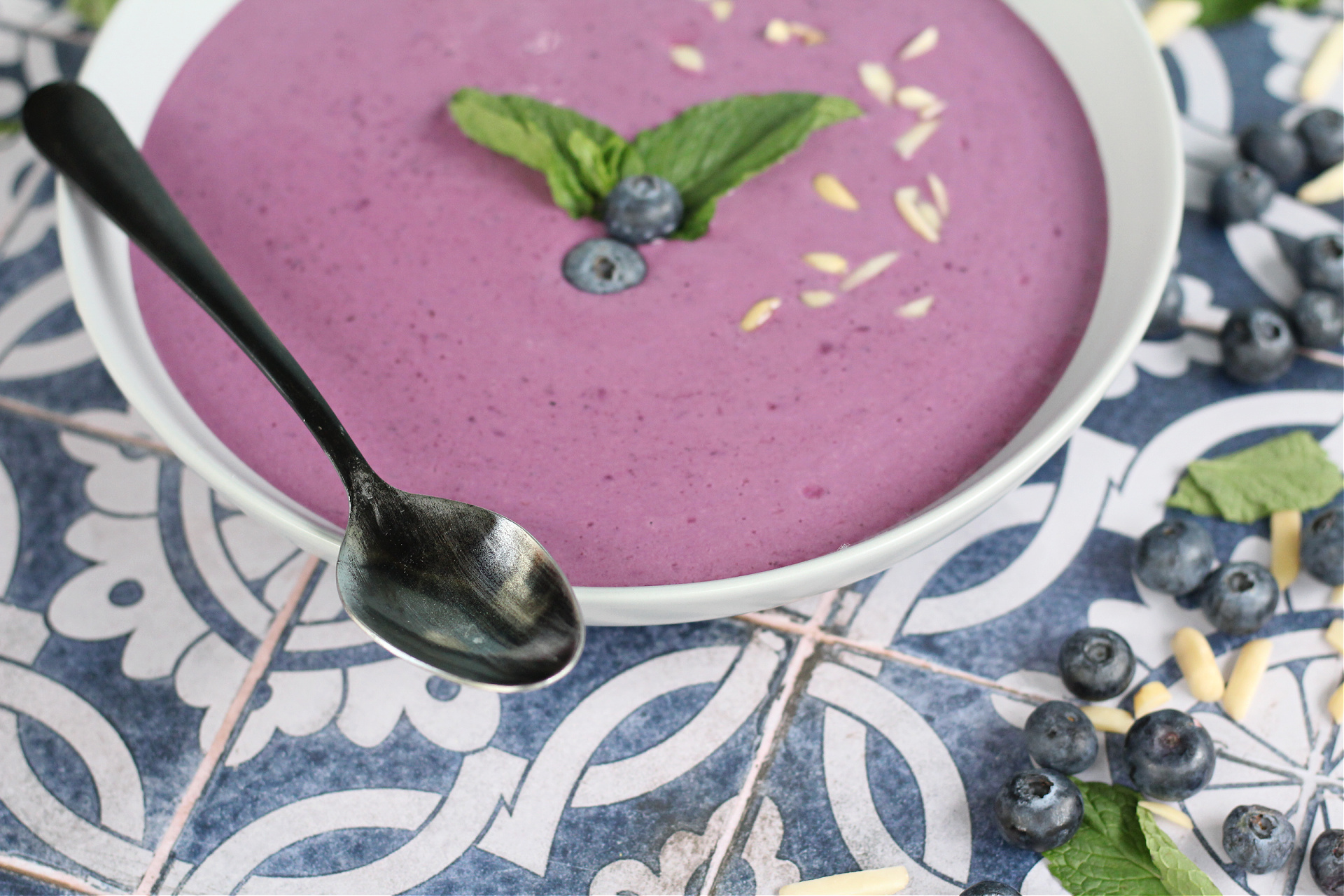 Why I love blueberries
Oh, let me count the ways! Blueberries have a unique combination of sweetness and tartness.
Blueberries can be eaten on their own as a snack, or used as an ingredient in a variety of dishes, including baked goods, smoothies, cocktails and soups.
Blueberries are considered a superfood because they are low in calories and high in nutrients, including antioxidants, fiber, and vitamin C.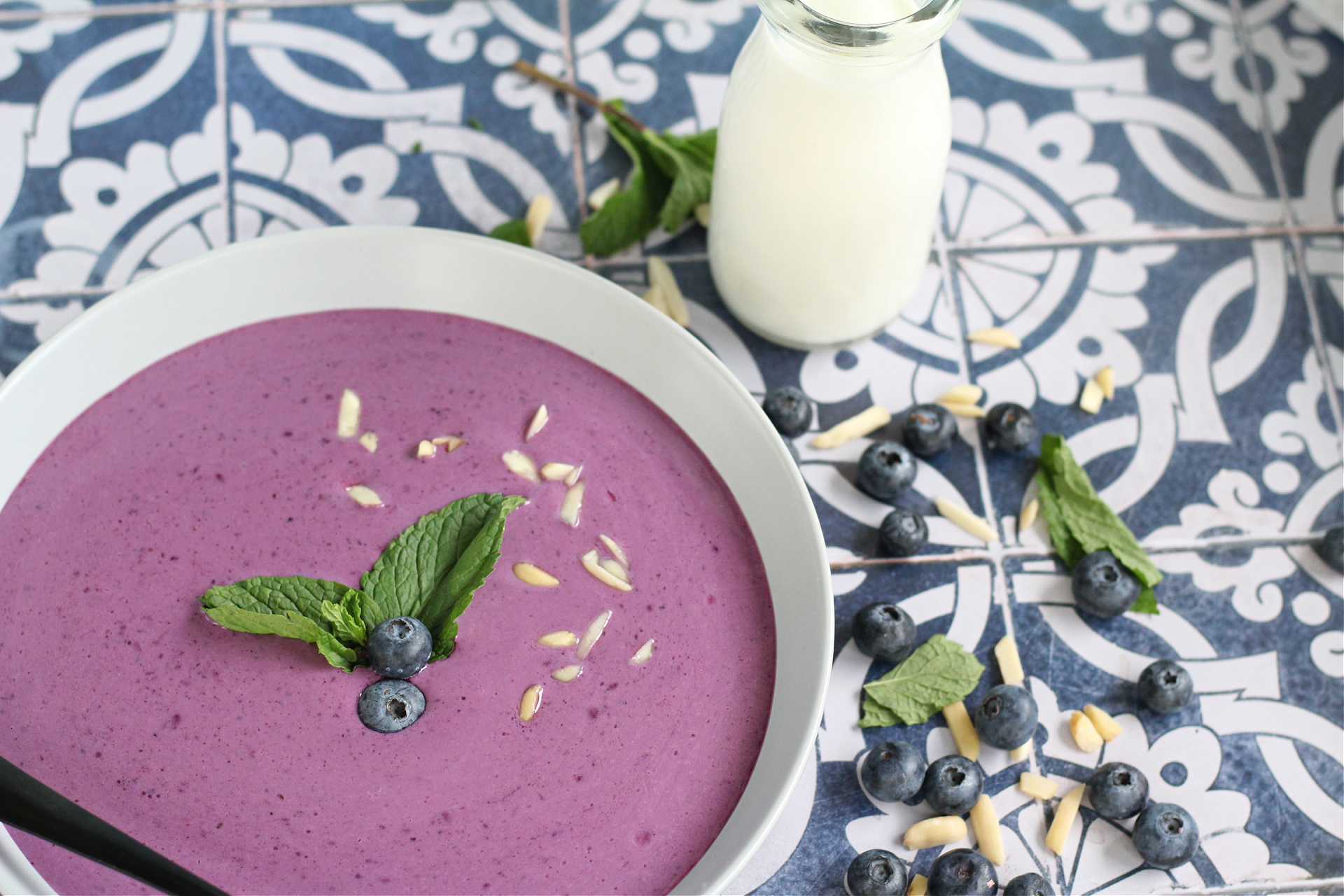 Ok, let's make some blueberry soup! Now remember, ou can serve it hot or chilled, but I will admit, I prefer it chilled and that's how I put it in the recipe.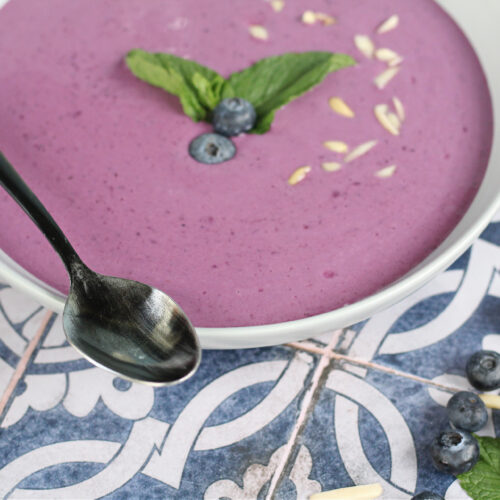 Chilled Blueberry Soup
Looking for a healthy and nutritious way to use all those in-season blueberries and milk? I got you! This blueberry soup is ready in under 30 minutes and is perfect for breakfast, brunch, a snack or dessert!
Print
Pin
Rate
Ingredients
1

cup

water

12

oz

fresh blueberries

2 small containers

1/2

tsp.

cinnamon

1/4

tsp.

fresh ginger

minced

1

cup

whole Florida milk

1

cup

nonfat Greek yogurt

I used the zero sugar vanilla variety

fresh mint and almond slivers for garnish

optional
Instructions
Bring water to a boil in a saucepan. Stir in the blueberries, cinnamon, and ginger.

Boil for 3 minutes, stirring occasionally.

Reduce heat and simmer for 10 minutes.

Remove from heat and allow to cool.

Add milk and yogurt to the cooled blueberry mixture and using an immersion blender, blend until smooth. *If you don't have an immersion blender you can use your favorite blending device.

Refrigerate until ready to serve. Serve chilled.

Enjoy!
Nutrition
Calories:
117
kcal
|
Carbohydrates:
18
g
|
Protein:
8
g
|
Fat:
2
g
|
Saturated Fat:
1
g
|
Polyunsaturated Fat:
0.2
g
|
Monounsaturated Fat:
0.5
g
|
Trans Fat:
0.003
g
|
Cholesterol:
10
mg
|
Sodium:
45
mg
|
Potassium:
231
mg
|
Fiber:
2
g
|
Sugar:
13
g
|
Vitamin A:
149
IU
|
Vitamin C:
8
mg
|
Calcium:
144
mg
|
Iron:
0.3
mg
Be sure to check out Florida Milk for more dairy-licious recipes and follow on Instagram, Facebook and Pinterest.
And while you are at it, check out all the recipes on Food Wine Sunshine and follow on me Facebook, Twitter, Pinterest and Instagram for more FOOD WINE AND SUNSHINE.