(Last Updated On: March 9, 2021)
To meal plan is to be better prepared for the meals you will be making in the week ahead. This free 28 page meal planning printable will give you everything you need to start meal planning.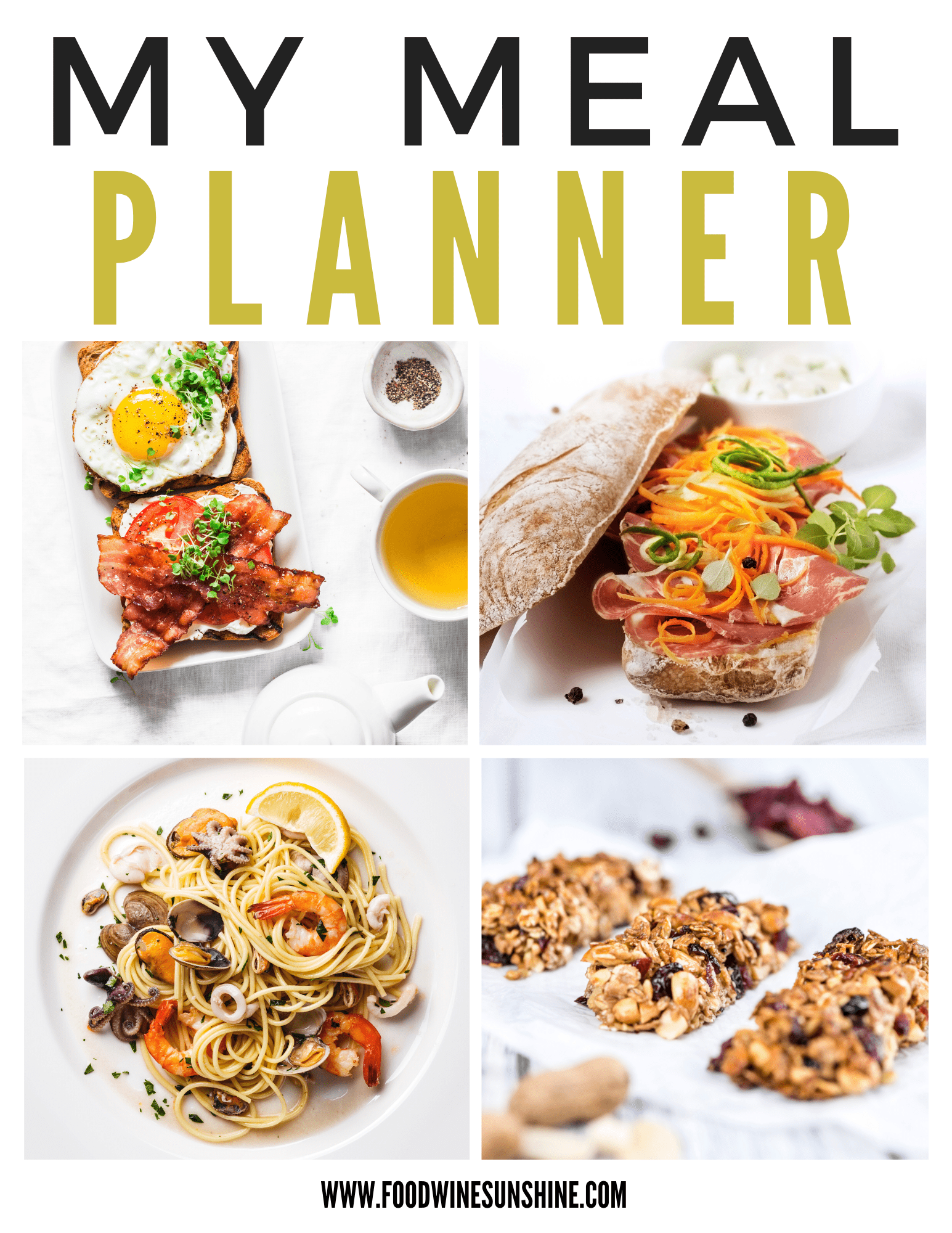 Free Meal Planning Printable – Everything You Need To Start Meal Planning
So you have decided to start meal planning, that's great! There are so many benefits to meal planning; reducing food waste, saving time, saving money, eating healthier and knowing the answer to the age old question "What's for dinner?"
The first step to meal planning, is deciding to meal plan.
The second step of meal planning is preparing your meal plan.
And that's where this Free Meal Planning Printable is here to help.
This Free Meal Planning Printable includes everything you need to prepare to meal plan.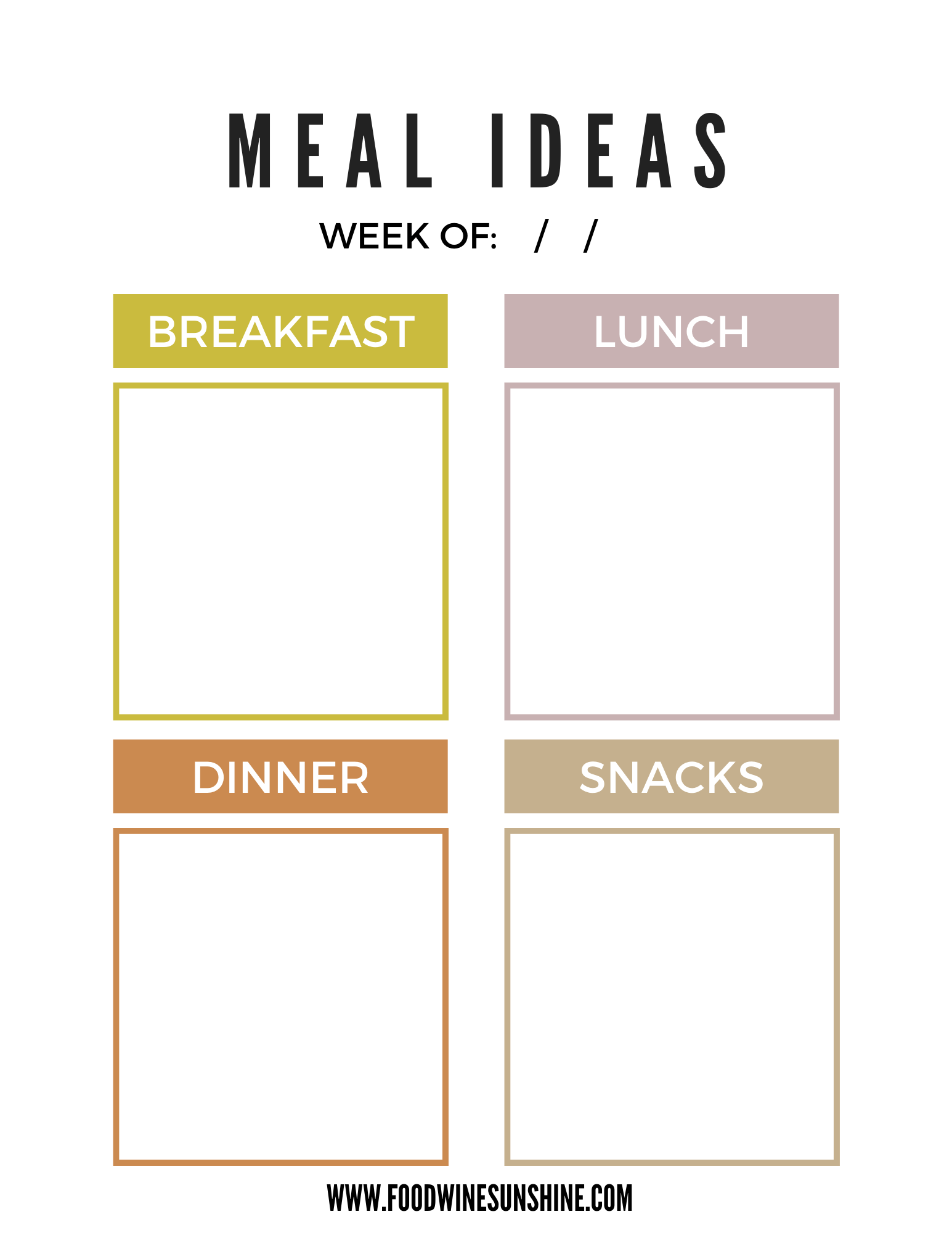 In this Free Meal Planning Bundle contains 28 pages and is divided into 5 sections:
Brainstorm
Plan
Inventory
Shop
Create
The brainstorming section of the meal planning printable allows you to take notes and think about recipes you may like to try.
The planning section of the of the meal planning printables gives you pages to plan the meals you would like to make. Here are 5 easy and healthy meals from Healthy Family Project that are perfect to add to your meal plan.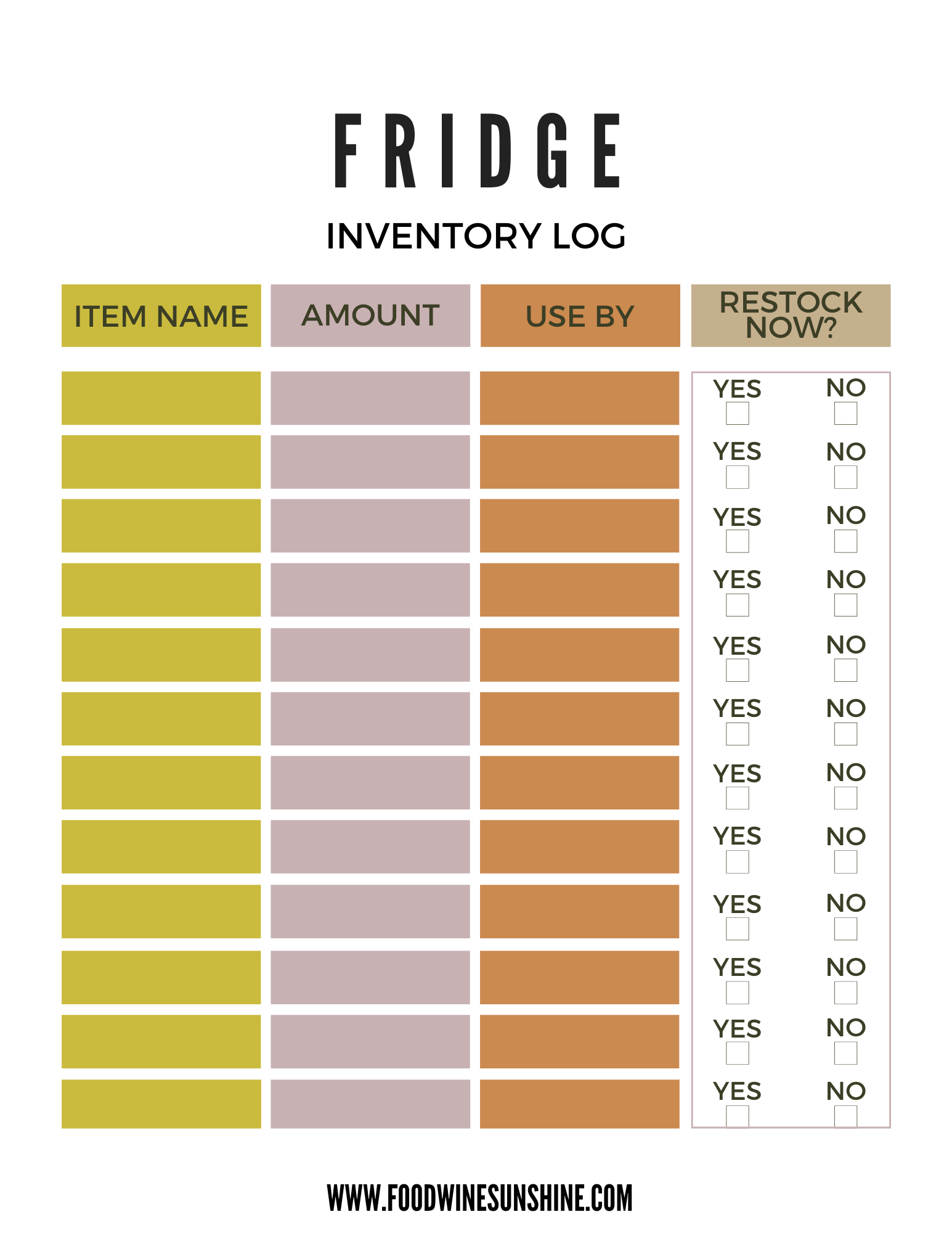 The inventory pages of the free meal planning printable allows you to record what you have in your refrigerator and pantry. This will help you reduce your grocery shopping bill and reduce food waste. Use what you have first! You can also make note of when it's time to restock. The printable includes pages for you to track your freezer, refrigerator and pantry. Don't forget to buy local when restocking your fridge! I love visiting my local farmers market for fresh produce.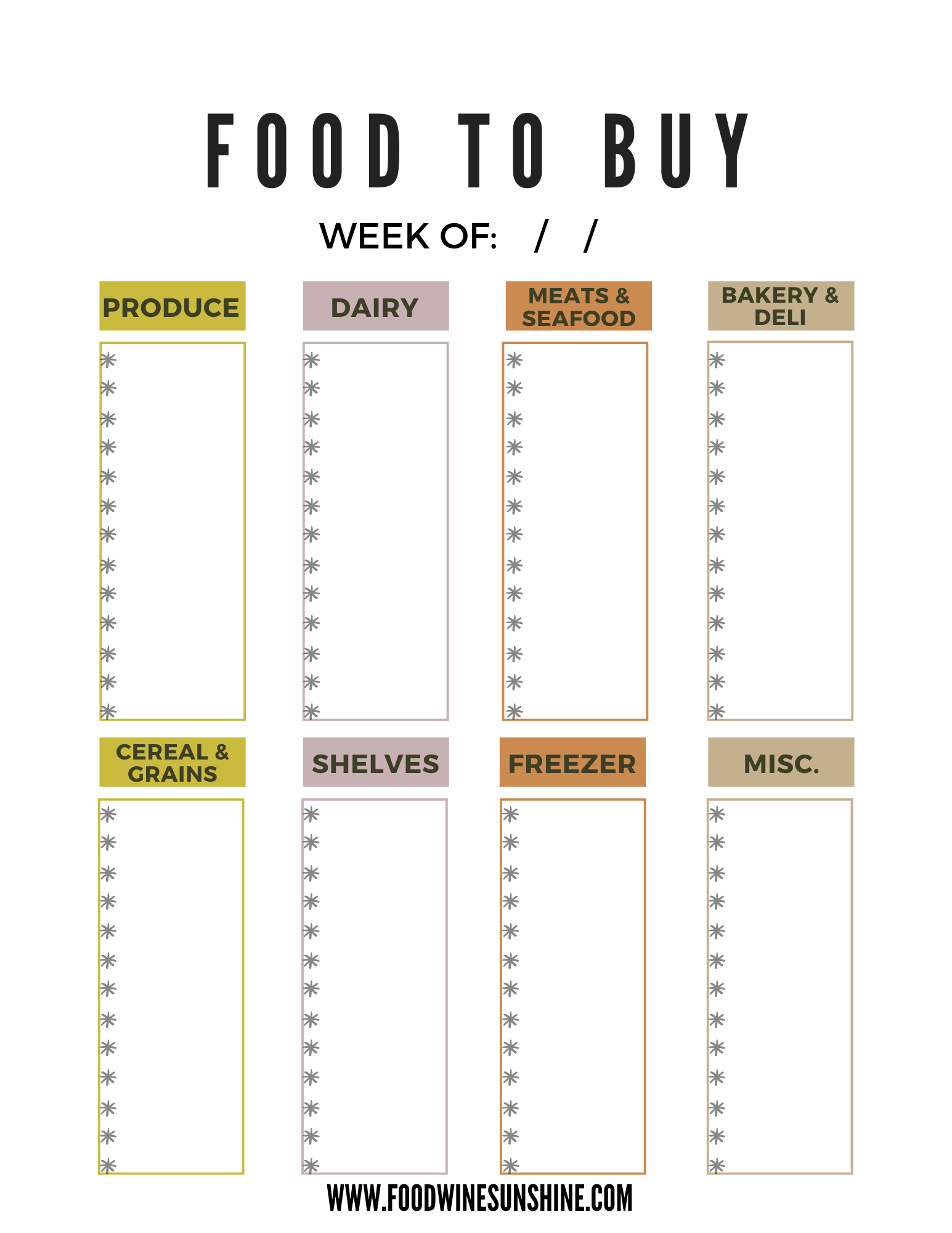 Now that you know what you want to make and what ingredients you have, it's time to go grocery shopping. Use the free Grocery Shopping list printable to organize your list for your weekly meal plan.
The My Recipe Creations pages of the meal planning printables allow you to record your recipes and save them so that you can use them again in your meal planning.
Looking for more meal planning inspiration? Check out The Mission For Nutrition for recipes, tips, as well as podcasts from registered dietitians.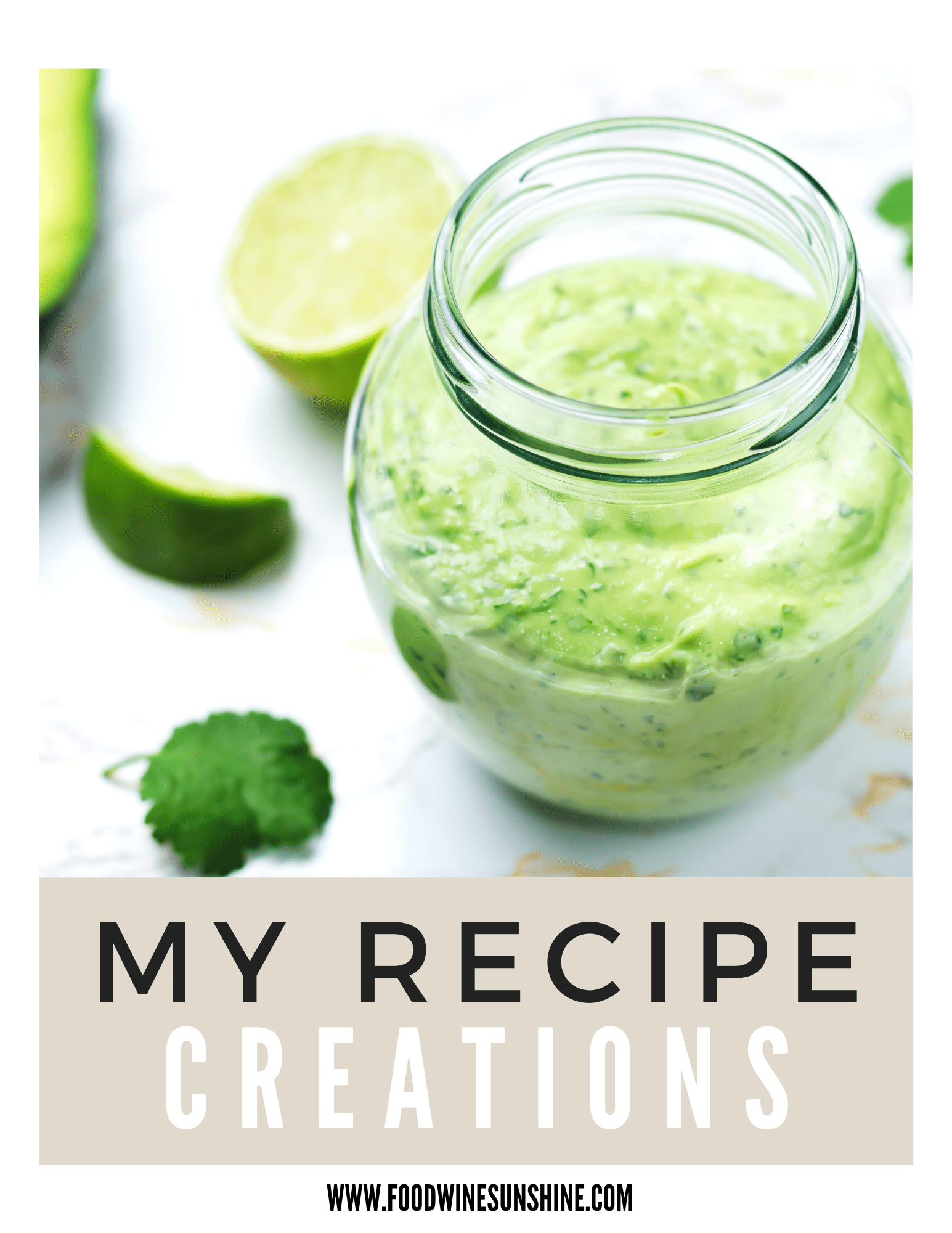 Do you like to meal plan? Are you just getting started meal planning? I hope that this free printable helps you on your journey to meal plan!
Make sure to check out Food Wine Sunshine on Facebook, Twitter, Pinterest, and Instagram for more healthy living tips, healthy recipes, things to do and more.