(Last Updated On: December 16, 2021)
Cooler nights call for warmer drinks. If you love hot chocolate, you will love spiked hot cocoa. Read on to see how to make the perfect boozy hot chocolate.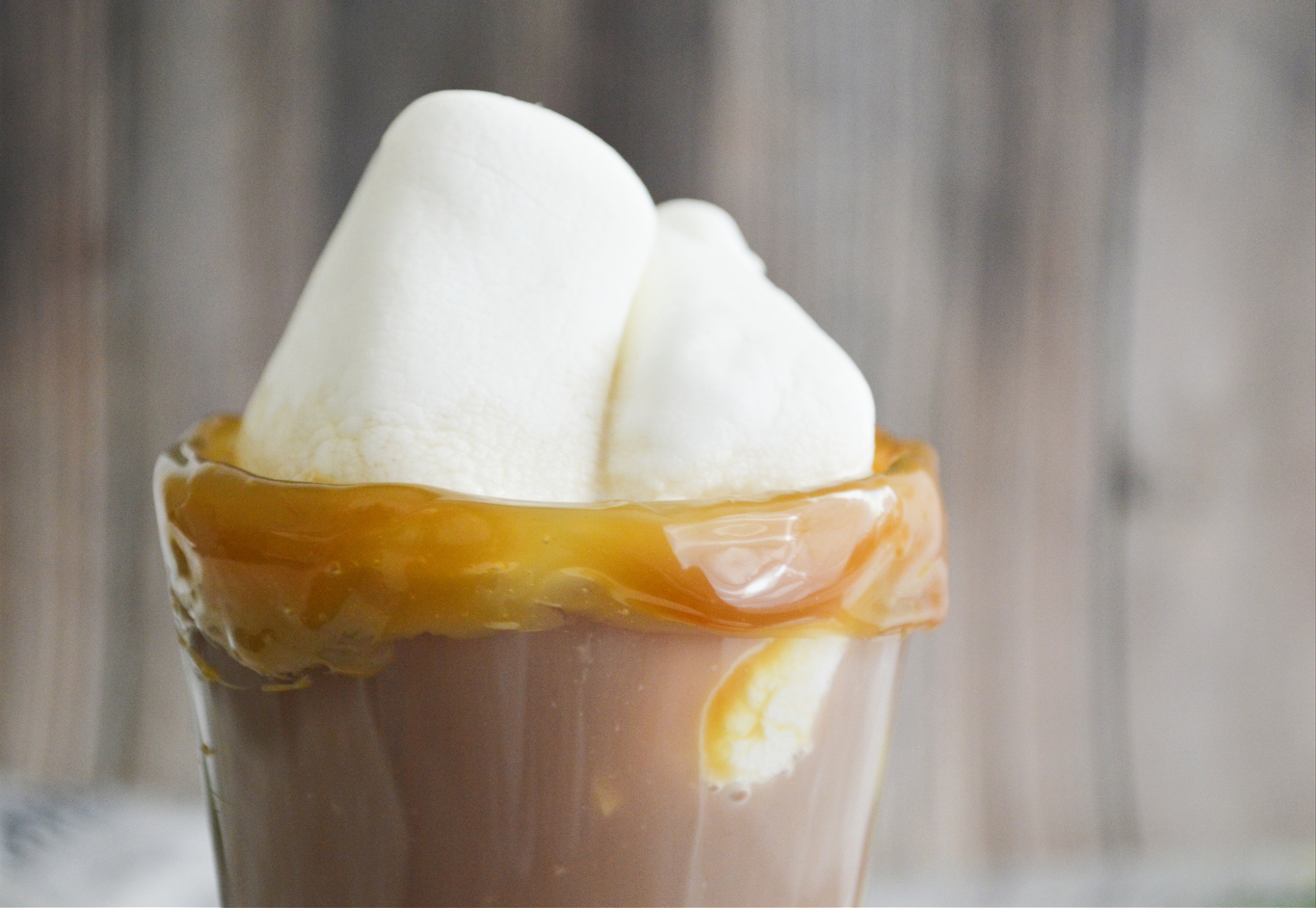 How To Make The Best Boozy Hot Chocolate
Is there anything tastier than hot cocoa on a cool evening? I can think of one thing – spiked hot cocoa!
What is spiked hot cocoa? And what is the best thing to use to create it? I'm answering all of this and more in the words that follow!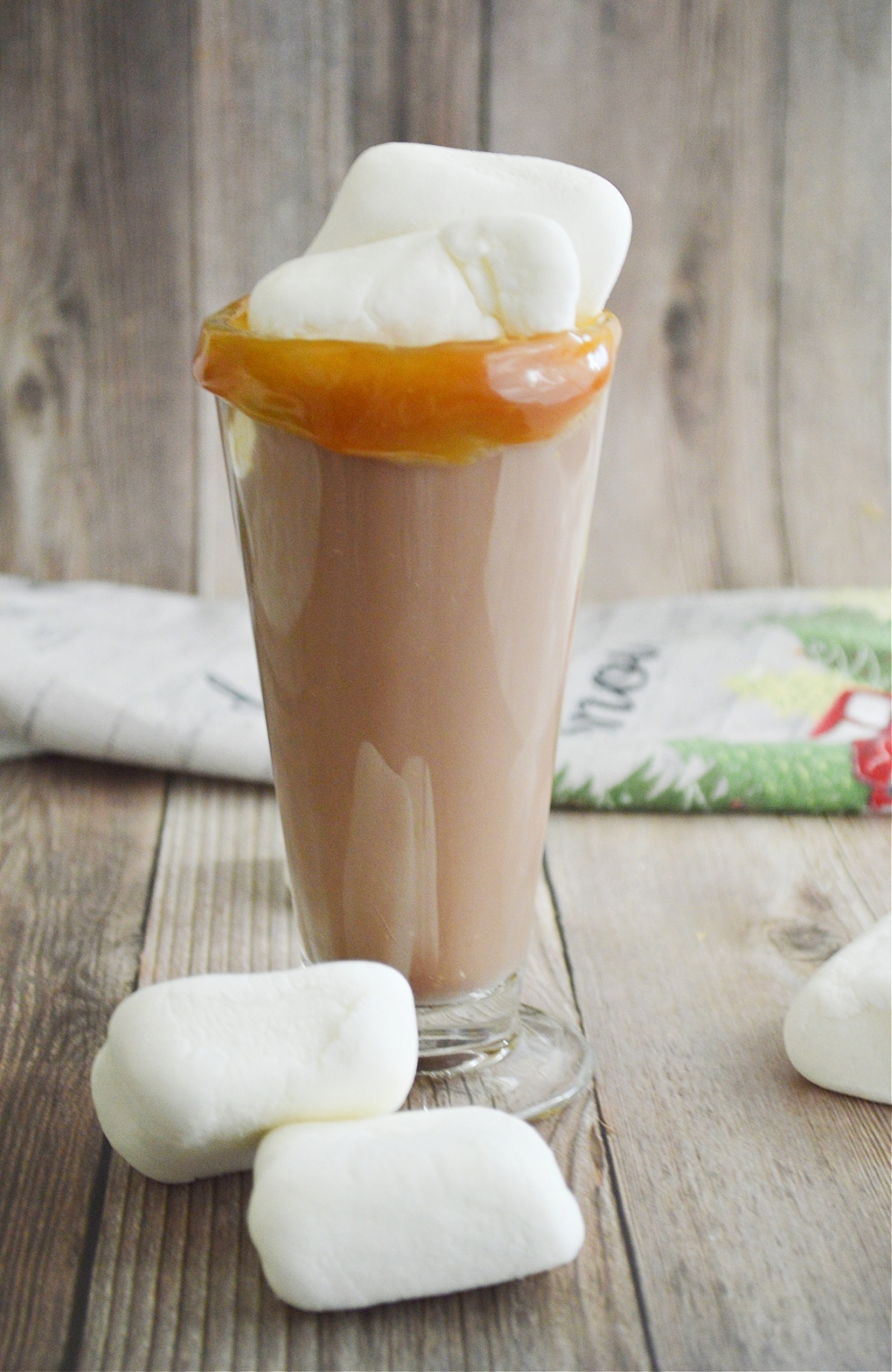 What is Spiked Hot Cocoa?
Spiked hot chocolate is literally hot chocolate with booze in it. That's it! I'll bet you were expecting a fancier answer, but really there's not much more to it.
What is the best alcohol to put in hot chocolate? Well, the answer to what to spike hot chocolate with really depends on your tastes. With that in mind, here are 8 ways I like to make boozy hot cocoa. Read through them all, and decide which one sounds the best to you.
Coffee liqueur – To put it mildly, it's simply damn delicious. I've even seen people just mix hot cocoa into their coffee for a chocolate latte in the mornings. The idea of making a hot toddy with coffee liqueur sounds heavenly to this coffee lover.
Peppermint vodka or peppermint schnapps – The winter months wouldn't be complete without a generous dose of mint-flavored goodness.
Amaretto liqueur – A popular brand of amaretto liqueur is Disaronno, and the almond-like flavor works perfectly with pretty much any of your favorite hot cocoa recipes.
Tequila – But not just any tequila. I recommend espresso tequila such as Patron XO Cafe. This gives you the bite of tequila with the delicious flavors of coffee and cocoa. It's perhaps the best spiked hot chocolate recipe addition that will please an entire crowd.
Bourbon – What turned me onto this idea was Dough in South Tampa. They sold a boozy chocolate milkshake with bourbon. Who knew that chocolate went that well with bourbon? Apparently they did!
Whipped cream vodka – Pinnacle sells a yummy one that would be perfect for your boozy hot chocolate recipe. Marshmallow vodka by Smirnoff or Pinnacle would be delicious too if you can't find the whipped cream vodka
Red wine – Now bear with me here. Red wine pairs amazingly well with chocolate. So why not try it with hot chocolate?
Spiced rum – Spiced rum has more spices and caramel coloring in it giving it a sweet signature spice taste that goes together with chocolate as if they were meant to be.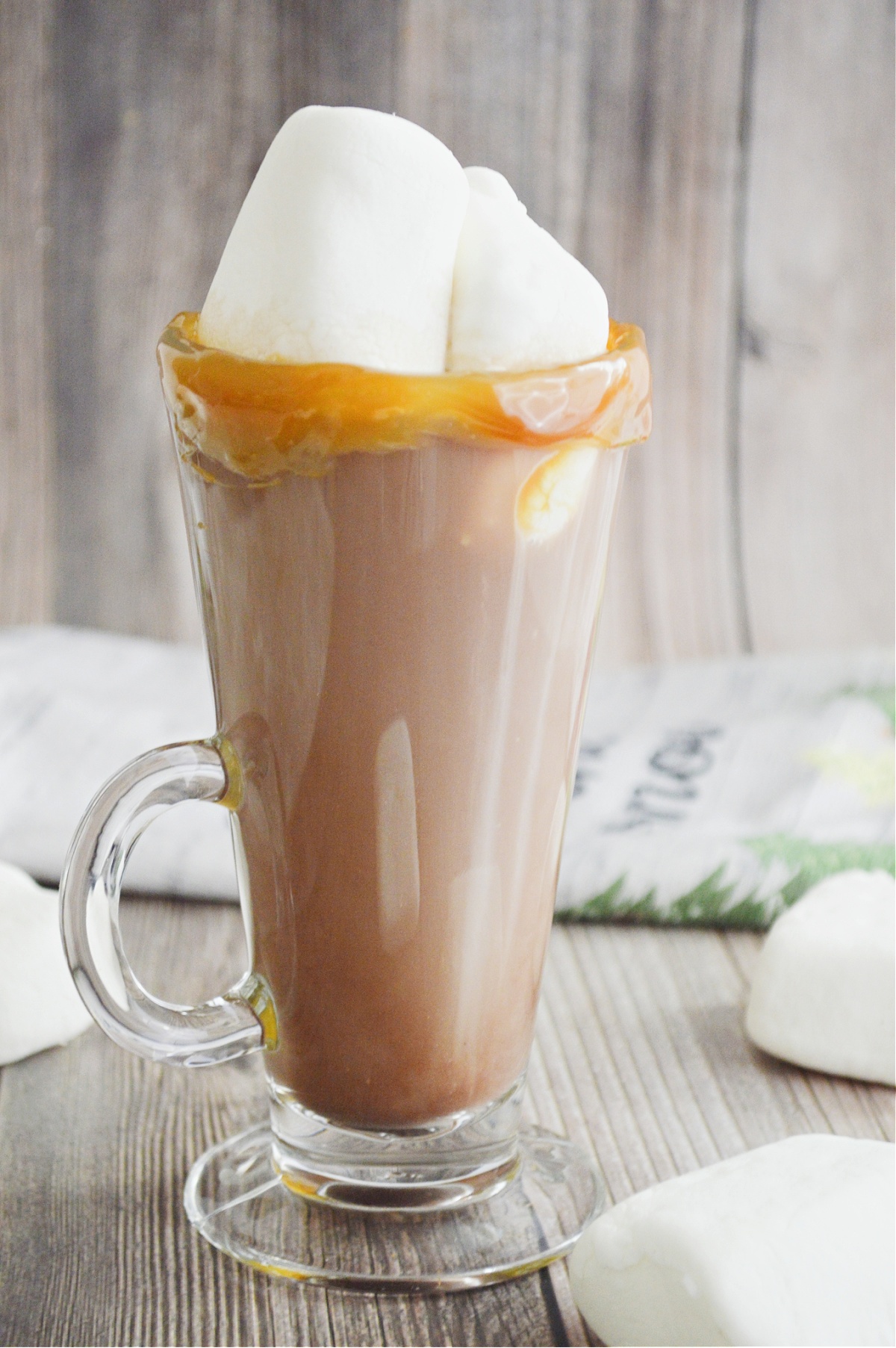 What to Add to Hot Cocoa
Some of the most common additions for hot cocoa are marshmallows, caramel, whipped cream, and even maple syrup. For peppermint flavored hot cocoa you could add a peppermint stick or a candy cane. Atop your whipped cream you could also add powdered sugar or the shavings from bittersweet, semisweet, or a blend of both chocolates.
For a fun spin on how to spike hot chocolate, you could make boozy marshmallows. Check out this recipe for bourbon marshmallows, or this one from Bustle for vodka marshmallows.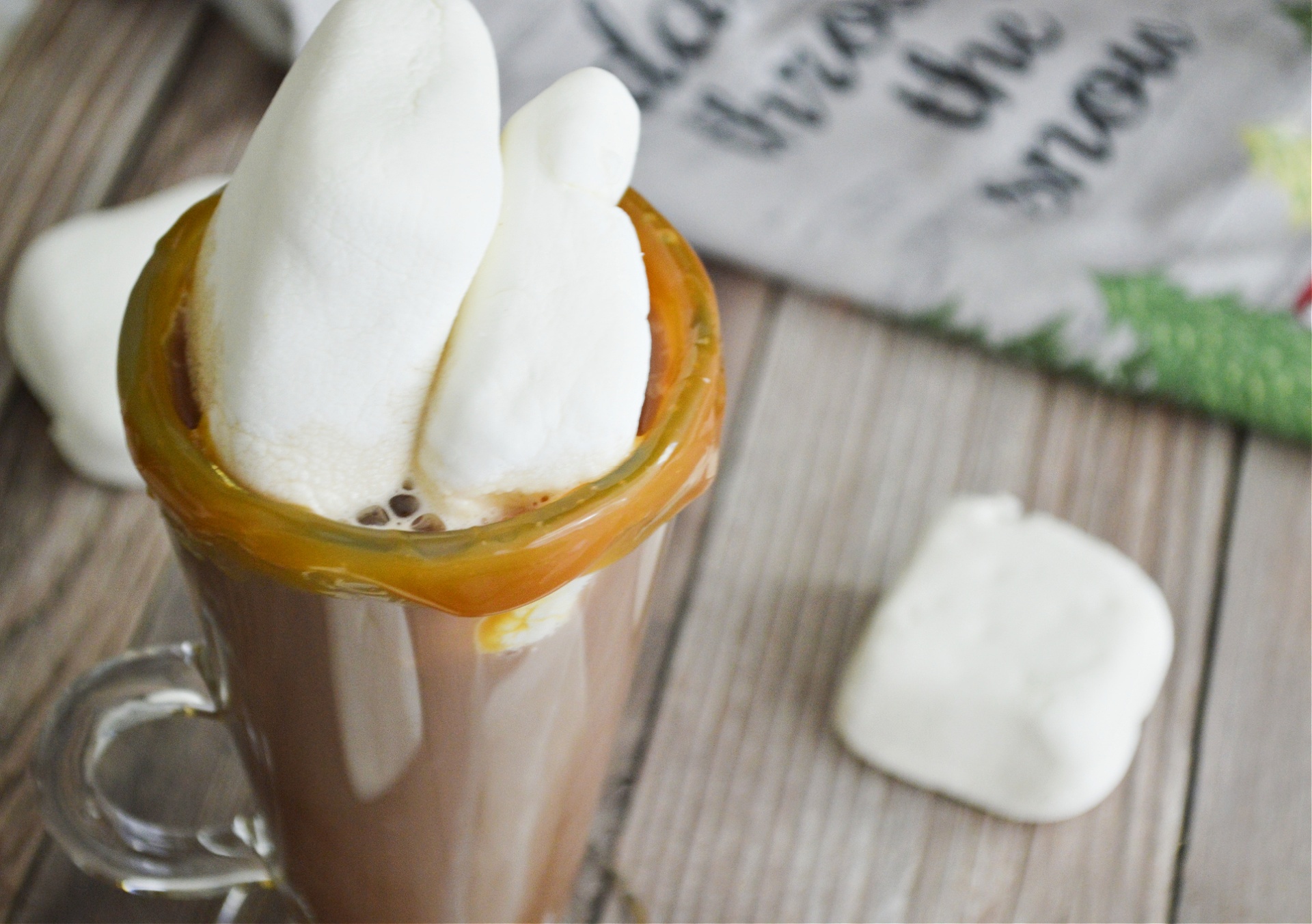 How to Make Spiked Hot Chocolate – The Right Way
First, make your hot cocoa. You don't want to add any booze before heating your beverage because it will cook out the alcohol, and can often distort the intended flavor as a result.
After you have made your hot cocoa add 2 oz of your favorite booze. If you're opting for red wine you may want to add 4 oz to get more of the flavor into your cup.
Stir in your booze, and then add your whipped cream and toppings. Serve immediately.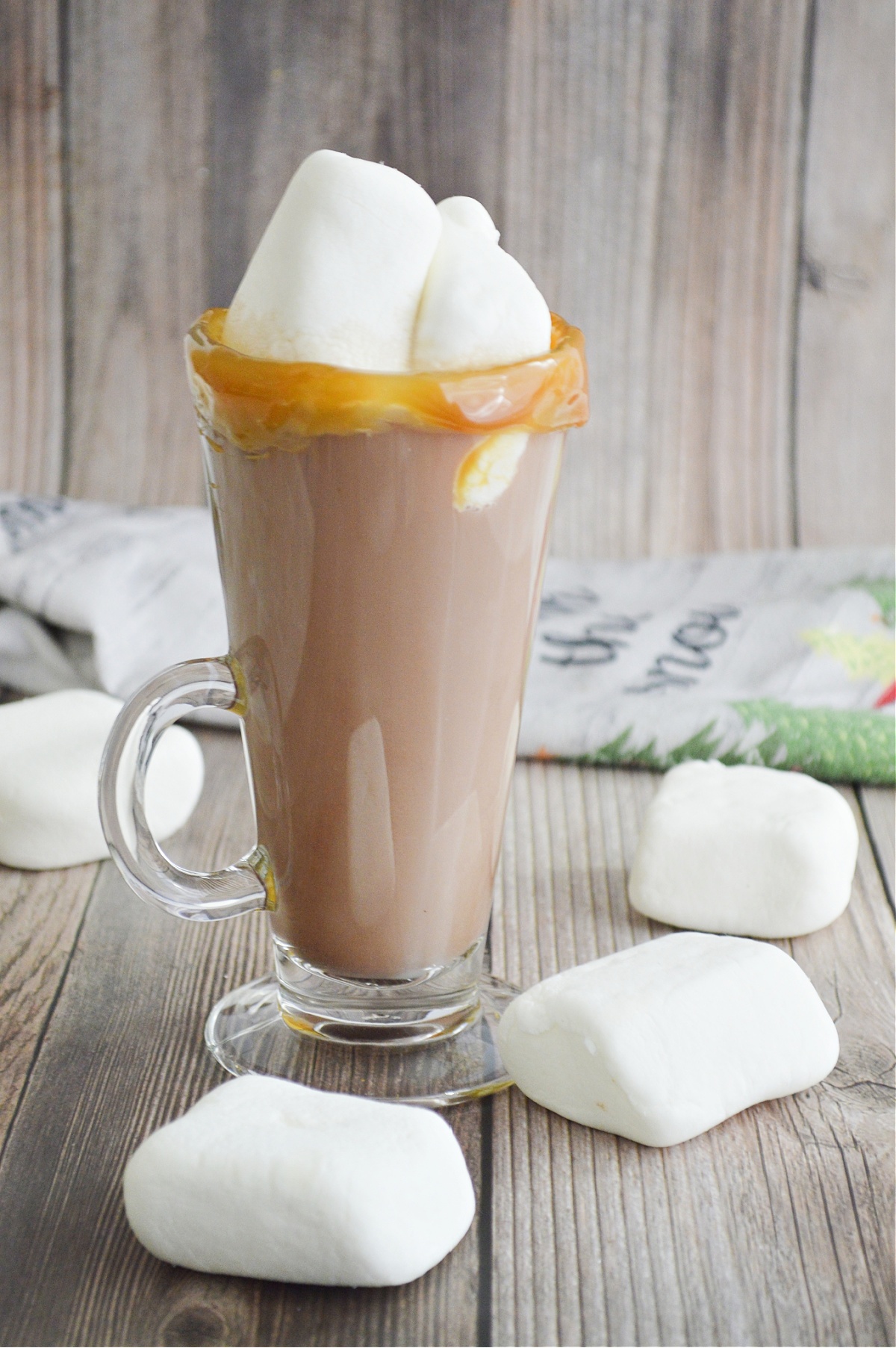 How to Make a Boozy Hot Chocolate Bar
If you will be entertaining for the holidays, a boozy hot chocolate bar might be a fun addition. To make a spiked hot chocolate bar you will need:
Cups
Stirring sticks
Whipped cream
Chocolate shavings
Caramel syrup
Maple syrup
Marshmallows
Peppermint sticks/crushed peppermints
Toffee bits
Pirouette cookies
Biscotti
Coarse sea salt – perfect for a salted caramel topping
Hot chocolate – I recommend making a large batch of your favorite homemade or instant hot cocoa and putting it in a crockpot, and then leave it on low heat throughout the party. Make sure it's heated up before you pour it into your crockpot though! Then, add a ladle so people can serve themselves
2 oz bottles of a variety of liquors – or to save money you could put out the full sized bottles of several liquors with some shot glasses for people to fill up the amount of booze they would like to add to their own beverage
Coffee – in case people want to add coffee to their spiked hot cocoa or want a spiked coffee in place of cocoa
The possibilities for what you can add to your hot chocolate bar are truly endless. You could also place some desserts on your bar as well.
Now, here is a simple guide to help you make the best boozy hot cocoa. Be sure to print it so that you can make another cup (or two!) tomorrow night!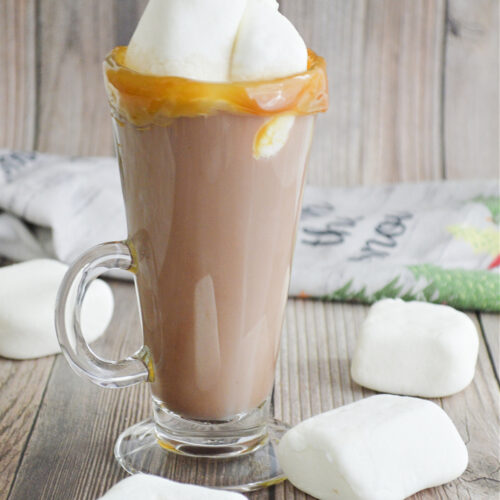 Spiked Hot Cocoa
Warm up this winter with this easy boozy hot cocoa. Ready in just mins, you will be making yourself 2 cups!
Print
Pin
Rate
Ingredients
6

oz

Hot water

1

Packet Hot Chocolate Mix

1

oz

Vanilla Vodka*

1

oz

Caramel Vodka*

Whipped Topping

*Optional- Caramel sauce or dip for garnish
Instructions
Heat the water to the perfect beverage temperature.

Stir in Hot Chocolate Mix and mix until dissolved.

Add Vanilla Vodka & Caramel Vodka.

Top with whipped topping.

Enjoy!
Notes
* You can swap out the vodka for 2 oz of your favorite liquor/liqueur
Nutrition
Calories:
135
kcal
|
Carbohydrates:
1
g
|
Protein:
1
g
|
Fat:
1
g
|
Saturated Fat:
1
g
|
Sodium:
18
mg
|
Potassium:
1
mg
|
Fiber:
1
g
|
Sugar:
1
g
|
Vitamin A:
1
IU
|
Calcium:
6
mg
|
Iron:
1
mg
I hope you enjoy a spiked hot cocoa or two this season! Cheers my friends!
Looking for more cocktails to warm you up this winter? Try my Spiked Hot Apple Cider.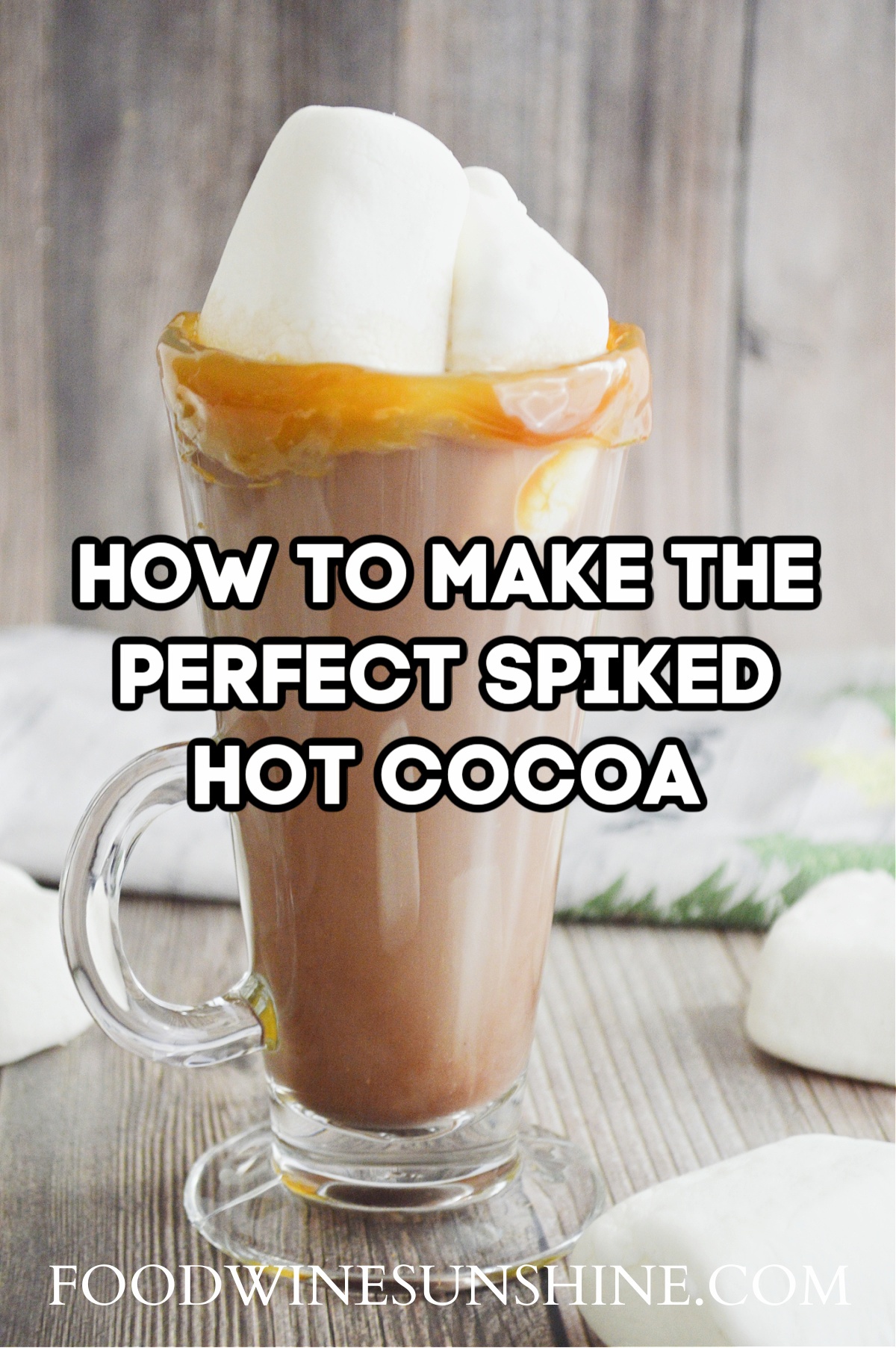 Be sure to check out all the recipes on Food Wine Sunshine and follow on me Facebook, Twitter, Pinterest and Instagram for more FOOD WINE AND SUNSHINE.