(Last Updated On: July 3, 2019)
SeaWorld Orlando is a beautiful spot to explore, learn, enjoy rides, shows and great eats. There is something fun for all ages! While I received tickets to visit SeaWorld for free, all opinions are 100% my own!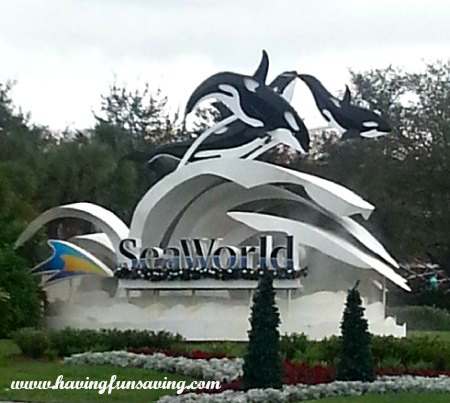 Tips For Visiting SeaWorld Orlando
We are very lucky that we live in a state where the weather is fabulous almost all year long and that we are so close to some of the most amazing theme parks! This past weekend Steven, Sadie, their buddy Cole, and I jumped in my truck to enjoy a day at SeaWorld in Orlando.
Not familiar with SeaWorld? Well, SeaWorld Orlando is a theme park, and marine-life based zoological park. There are animals to love and watch everywhere, rides to have FUN on, and so many wonderful sites to see!
As soon as we got into the park the boys wanted to pet some Stingrays!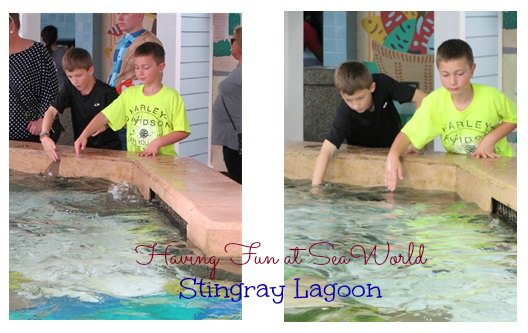 Despite their name, stingrays are one of the most docile species to inhabit the oceans. At SeaWorld more than 200 rays—some with wingspans up to 5 feet—spend warm days gliding through their habitat's peaceful waters. Reach your hand just below the surface, and you're likely to feel a velvety "high five" as they swim by. Lots of folks were feeding them, so we even got splashed a few times as the stingrays swam by in excitement.
Sadie was still a bit nervous about getting close to the Stingrays, but she voted for hitting Dolphin Cove next.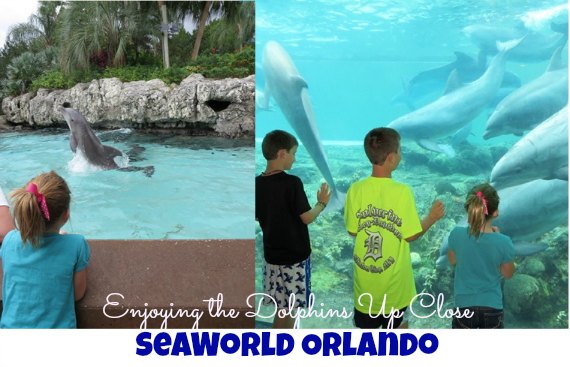 We spent some time at Dolphin Cove just watching the dolphins play. They would actually swim right up to the side of the wall and we could pet them! I just LOVE dolphins 🙂 Watching them jump and play that close was so awesome!
Dolphin Cove is one of the largest interactive dolphin pools in the world. Here, you can watch a playful group of bottlenose dolphins both above and below the surface of the water. You can even watch the trainers feed them – so make sure to check out the feeding times. We also got the chance to head below and watch the dolphins swim and interact below ground. The kids loved it! And, to be honest…so did I!
After the dolphins, we wanted to see more fun-loving animals so we headed to see the Sea Lions. We had the chance to watch them get fed and boy-oh-boy can these guys be loud and silly!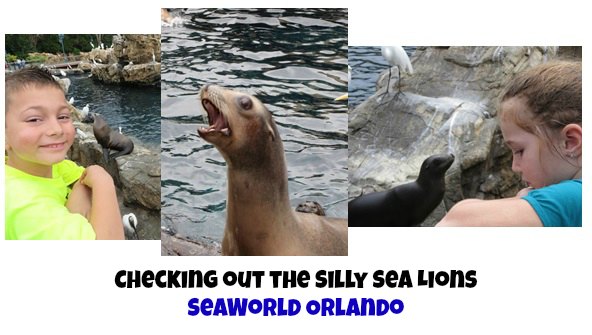 Another favorite exhibit was the SHARKS! Everyone thought is was so cool to be able to get so close to animals that most of us are scared of.
You enter into a fascinating journey through one of the world's largest underwater viewing tunnels in the Shark Encounter Exhibit. Experience a rare, up-close look at prehistoric predators whose ancestors dominated the sea over a hundred million years before dinosaurs walked the earth.
I have told you guys before that my boy, Steven, LOVES rides. Well, he was with Sadie and his buddy that do NOT love rides. And he REALLY wanted to ride Journey to Atlantis. The kids and I walked up to check out the line and I was excited to see that there was a Single Rider line…with NO WAIT 🙂 So, Sadie, Cole, and I stood with Steven until he jumped on the ride and got buckled in and then we RAN to watch Steven plummet down the flume.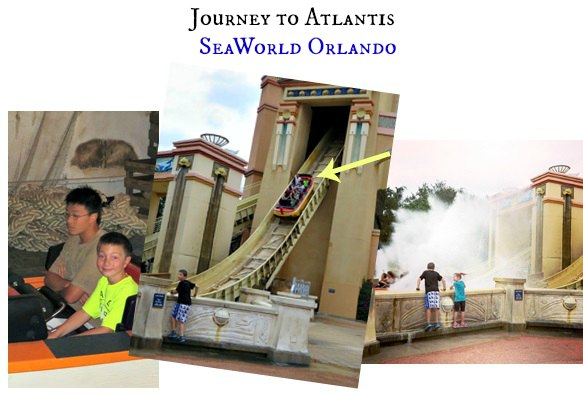 That's my boy in the last row in the bright yellow shirt. Perfect to wear that day as we could see him as he came down! Sadie and Cole stood by the edge and got soaked with the SPLASH! After we were able to meet him as soon as he exited the ride, so it was perfect. He rode it twice…he would have done it three times if we would have let him 😉
Water ride enthusiasts are definitely in for a thrill as the mythical paradise of Journey to Atlantis reveals its darker side. This exciting flume ride/roller coaster hybrid treats you to more than its share of surprises as you explore dark, watery passageways through the sunken city before being flung from its gates down a thrilling plunge into the waters below.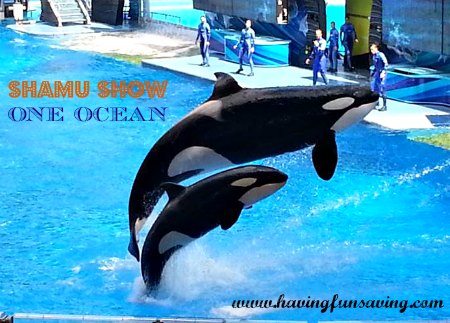 We, of course, watched the Shamu Show – ONE OCEAN. The rides there were better for Sadie and Cole and the HUGE Treehouse kept the kiddos entertained long enough for me to have a snack and relax a bit 🙂
I loved that we could visit over the Holidays – the decorations and events throughout the park were beautiful. It may not snow in Florida, but SeaWorld can still make the holidays feel magical!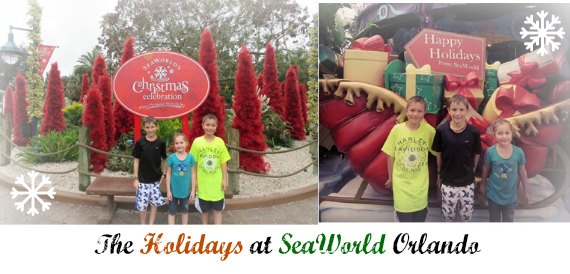 SeaWorld does have amazing events all year long, so you don't have to wait until the holidays to witness something extra special.
Check all the calendar of SeaWorld Events
If you are a Florida Resident – make sure to check out the Fun card – you pay for a day and you can PLAY ALL YEAR!
I hope you and your family have FUN the next time you head to SeaWorld Orlando – we sure did!
Check out SeaWorld on Facebook and Twitter to stay social.
While you are at it – stay up to date with me too 🙂 Find Food Wine Sunshine on Facebook, Twitter, Pinterest, and Google + for more fun things to do in Florida.
Looking for more?