(Last Updated On: June 12, 2019)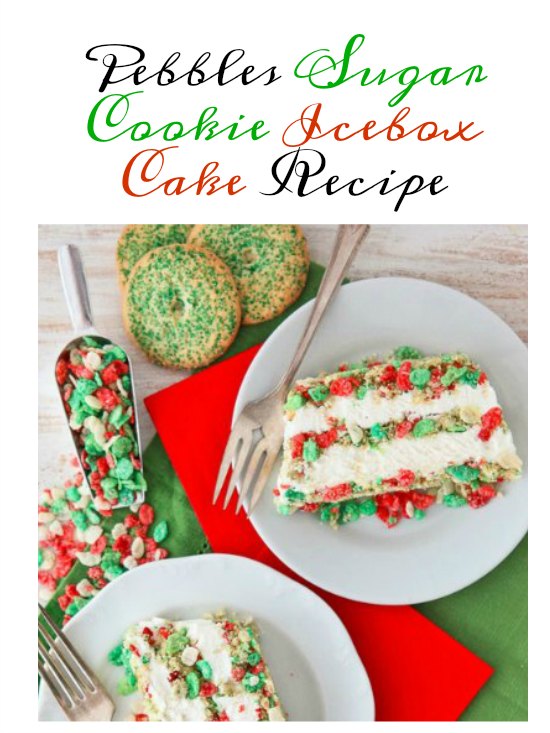 Pebbles Sugar Cookie Icebox Cake Recipe

The folks at Post emailed me with a delicious…and EASY…holiday dessert recipe so I thought I would share it with you guys. I am all about easy and beautiful looking desserts 🙂
Pebbles Sugar Cookie Icebox Cake Recipe
Author:
Prep time:
Cook time:
Total time:
Ingredients
1 bag (5.25 ounces) prepared sugar cookies, crushed into crumbs
1 cup Pebbles Sugar Cookie cereal
3 Tablespoons butter, melted
1 pint heavy whipping cream
1 cup powdered sugar
1 teaspoon vanilla extract
Instructions
Line a 9-inch loaf pan with plastic wrap.
In a large bowl, combine cookie crumbs, cereal and butter, mixing until well blended. Spoon 1/3 of cookie and cereal combination and press into the bottom of pan.
In the bowl of a stand mixer, beat whipping cream, sugar and vanilla until stiff peaks form.
Spoon half of whipped cream over the cookies and cereal in the bottom of the pan. Top with another 1/3 of the cookie and cereal mixture, remaining cream mixture and remaining cookie and cereal mixture to form layers.
Cover and refrigerate at least 8 hours or overnight. Remove from pan using plastic wrap. Cut into slices to serve.
Notes
For a lighter version, substitute 8oz. of thawed whipped topping in place of the whipping cream, powdered sugar and vanilla. Layer with cookie and cereal mixture as directed.
I hope you guys enjoy this Icebox Cake Recipe!
Looking for another delicious holiday dessert recipe?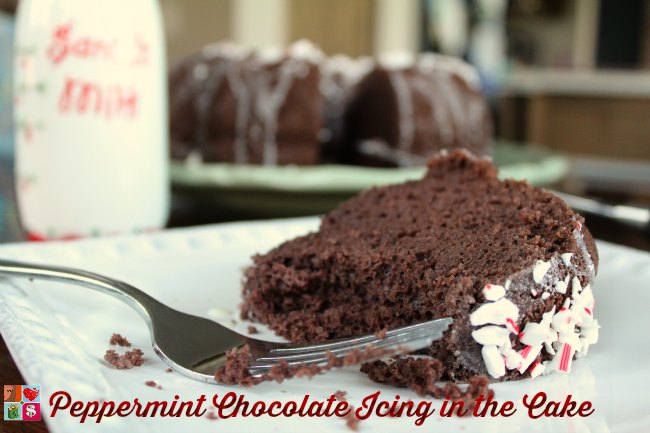 Peppermint Chocolate Icing in the Cake
While you are at it, be sure to stay up to date with me too 🙂 Find Food Wine Sunshine on Facebook, Twitter, Pinterest, and Google + and check out all my delicious recipes.