(Last Updated On: June 7, 2019)
Disclosure: We received passes to experience the holiday season at SeaWorld for free. All opinions are 100% our own.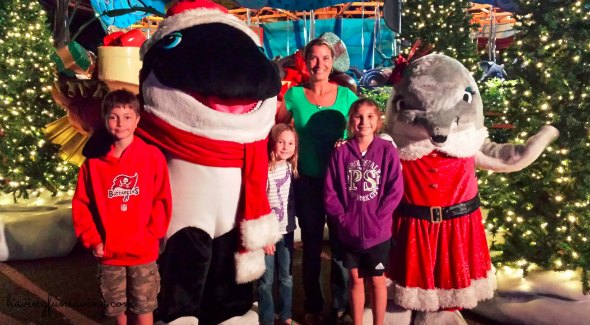 Experience Christmas at SeaWorld
This past weekend I packed up the kids and we headed to SeaWorld to experience some Winter Wonderland Magic. And that we did. This is actually the first time we have ever been to SeaWorld and did not ride ONE RIDE. Not ONE! We spent our entire visit enjoying all the Christmas festivities 🙂 And it was awesome!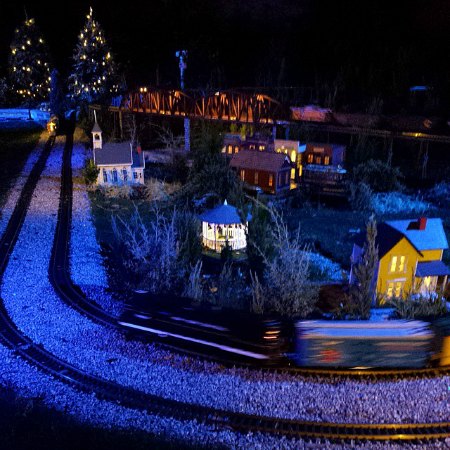 We started off by walking down Winter Wonderland Way 🙂 Where we instantly stopped and watched the huge model train sets. It doesn't matter how old you are, model trains are always fun to watch!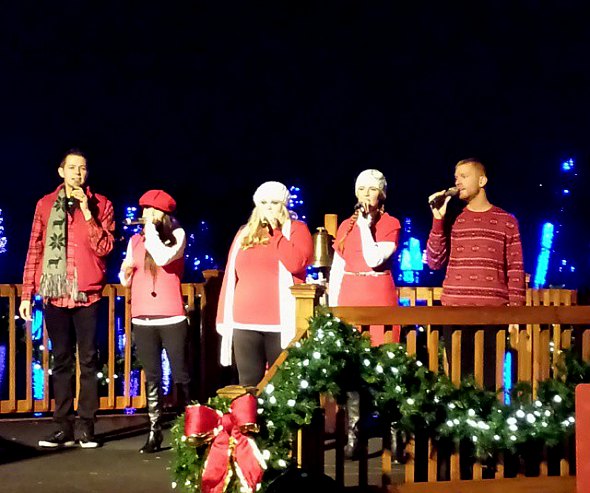 From there we sat with a nice cup of hot cocoa and watched the performers sing Christmas Carols. The kids then played one of the Holiday Games and won cute plush ornaments 🙂
Check out my video of the SeaWorld Festival of Trees
After we watched the Festival of Trees dance on the water, we walked the rest of the park.
Check out my O Wondrous Night Show video
We have never seen the O Wondrous Night show before, so we caught that and it was WONDERFUL. If you have never seen it, I strongly recommend it. It was a fun twist on the Night That Jesus Was Born. To be reminded of the whole reason for the holiday season was perfect. I don't know about you, but we are always running around crazy and busy in December, so to actually sit down, relax, and listen to a beautiful performance sing about the Birth of Jesus was just what I needed.
There were also various street shows to watch, the Statue that comes to life, and all the lights! Oh, there are so many beautiful lights all over the park. There is Christmas Magic all around you!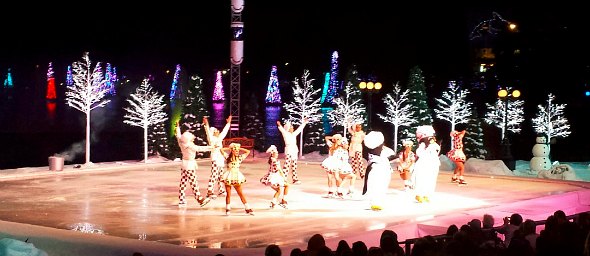 We ended our evening watching the Ice Skating Show and the awesome fireworks display.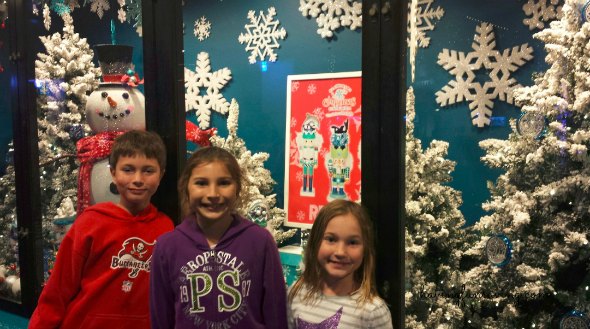 As we were walking out, we thought our night was done, but then we were greeted by SNOW! It was snowing in SeaWorld! Which gave me the perfect opportunity to beg for one more picture 😉
You will find everything from Santa to Shamu, presents to penguins, and elves to Elmo at SeaWorld's Christmas Celebration. Of course, you will also find the rides that you know and love, but I will admit, it was really nice to just relax, watch the shows and lights, and really enjoy the season.
There are still a few more weekends left to SeaWorld's Christmas Celebration, so if you haven't been yet, don't worry!
Here are the dates:
December 12-14, and 19-31 starting at 6 p.m.
As with all the events as SeaWorld, the Christmas Celebration is included with park admission, Annual Pass and Fun Card.
If you need passes, there are a few ways that kids can get in for FREE right now:
You can also get one free child's admission with each paid adult and hotel accommodations through Dec. 24, 2014

Looking forward to the fun at SeaWorld in 2015? I know I am 🙂
Check out the SeaWorld Events Calendar for 2015
Check out SeaWorld on Facebook and Twitter to stay social.
While you are at it – stay up to date with me too 🙂 Find Food Wine Sunshine on Facebook, Twitter, Pinterest, and Google +.
Looking for more fun things to do in Florida?