(Last Updated On: July 3, 2019)
The whole family will have fun at LEGOLAND Florida Resort! From the rides to the shopping, there is something for everyone to enjoy. While this post is sponsored, all opinions are 100% my own.


Tips For Visiting LEGOLAND Florida
This past weekend my family and I went to LEGOLAND in Winter Haven, Florida and had a fabulous family FUN day. We were very fortunate to receive the tickets for review.
Do you have a LEGO-lover at home? Someone that loves to build? Loves to learn? Do you love to watch your child's eyes light up with excitement and amazement? Do you enjoy being outdoors? If you answered YES to any of those, you have to add LEGOLAND to your must-visit list.
LEGOLAND® Florida is a 150-acre interactive theme park dedicated to families with children between the ages of 2 and 12. Plus, there was a lot of us parents to get involved in. My husband has always loved LEGO, so seeing the amazing buildings and structures was actually really fascinating for him as well.
LEGOLAND has more than 50 rides, shows and attractions and the all-new water park, LEGOLAND is geared towards family fun! That being said…you can guess where my son want to go first…a roller-coaster ride!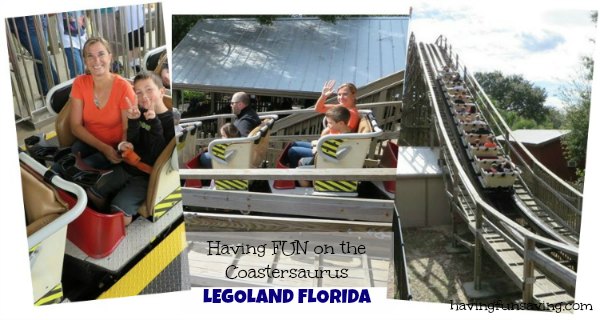 After visiting LEGOLAND Miniland USA and trying to figure how we could building Las Vegas and the Daytona 500 when we got home, we headed to the Coastersaurus. Dad and Sadie stayed back to watch us 🙂 Steven and I had a blast! The wait times were fabulous as well, we were on in under 20 minutes! Which is great for a theme-park ride! This FUN wooden coaster curves and dips in and around a prehistoric jungle of animated and life-sized LEGO brick dinosaurs.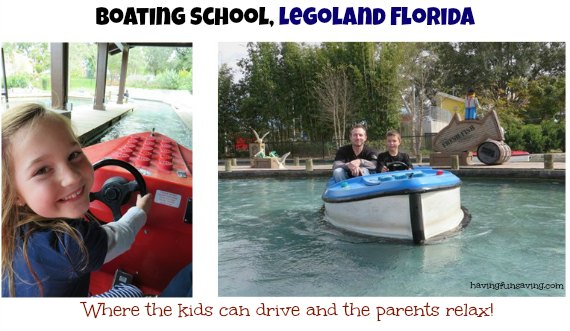 After our coaster ride we headed over to LEGO City. Here we went to Boating School, checked out the Driving School, and even went to Flying School! The best part is that the kiddos do all the driving…us parents just get to sit back and watch all those SMILES 🙂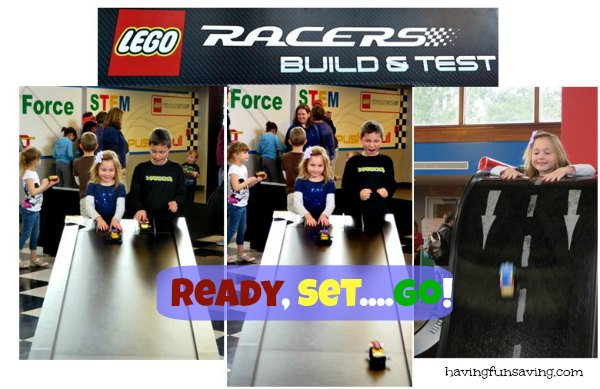 After we learned how to drive boats, cars, and planes we thought we should learn how to build our own. Our next stop was the Imagination Center. The kids got to check out a set and wheels and then they were off to build the ultimate racing machine. Sadie happily accepted some extra help from daddy to make sure hers would be ready to roll. I absolutely LOVE my son's face in that picture…he is obviously VERY excited that he beat his sister on that race. Sadie then headed over to the BIG DROP track to see if hers could survive the fall. They both had so much FUN building, creating…and learning! It was actually a fabulous learning experience. You gotta love it when your child is learning AND having fun.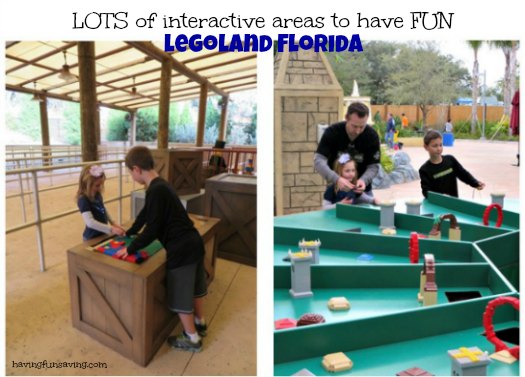 LEGOLAND® Florida makes learning fun by taking imagination outside of the classroom. The park offers STEM (Science, Technology, Engineering and Math)-focused programs that meet Next Generation Sunshine State Standards. The programs translate classroom curriculum into real-world examples featuring LEGO products for grades K-6 including the WeDo Robotics LEGO® Education Set and LEGO MINDSTORMS® NXT-bots.
There are hands-on attractions ALL OVER LEGOLAND. You will see them even when you are waiting in line for your favorite ride.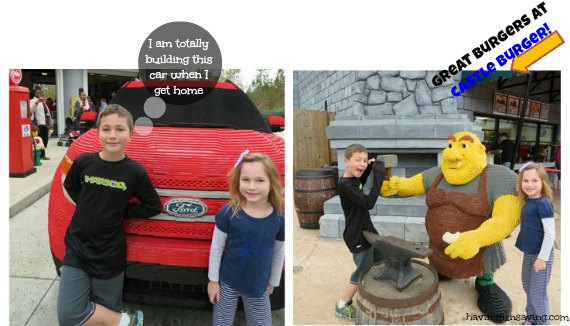 You will see amazing creations and FUN places to eat all over LEGOLAND too. When we got hungry we enjoyed a fabulous burger from Castle Burger. If you get a chance to grab one, we strongly recommend it. The fries were yum too…and the kids meals come with apples and milk! Don't forget to get some of the apple fries while you are there too!
After a visit to LEGOLAND Kingdoms to get one more coaster ride in and the World of Chima it was time for us to make the journey home.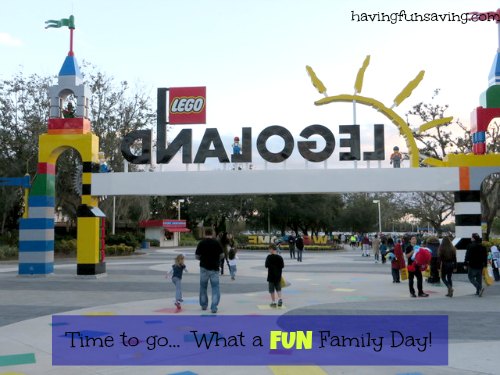 Have you been to LEGOLAND Florida? What was your favorite part?
Stay social with all the LEGO awesomeness by following LEGOLAND Florida on Facebook, Twitter, Instagram, and YouTube.
Follow Food Wine Sunshine on Facebook, Twitter, Pinterest, and Google + for more fun things to do in Florida.
Looking for more fun things to do in Florida?