(Last Updated On: November 20, 2022)
The Florida Starburst Pummelo is the largest citrus fruit, it's only available for a limited time, so be sure to grab it at your favorite grocer now and read on to find out how to eat a pummelo and 10 delicious ways to enjoy this citrus fruit. While this post is sponsored by Noble Citrus, all opinions and my love of pummelo are my own!

How To Eat A Pummelo – 10 Ways To Enjoy This Giant Florida Citrus Fruit
Have you heard of Florida's largest citrus fruit? Well, let me introduce you to the Florida Starbust Pummelo. They are big enough to where you need two hands to hold them, at first glance you may think of a grapefruit, but they are not grapefruit! A Florida Starburst Pummelo is sweeter and less tart than a grapefruit.
Pummelos are in season usually late September to the end of January. So,NOW is the time for you to head to your favorite grocer and grab some!
To make sure you are grabbing a Florida Starburst Pummelo look for that sticker, the sticker is nice and big…just like the fruit! So, if you don't see the sticker – keep looking, you want a pummelo that was grown right here in Florida and hand-picked by the Noble Citrus team.
Alright now that you know what you are looking for and how pummelos taste, I wanted to share some ways I enjoy eating pummelo. If you have additional pummelo recipes or pummelo recipe inspiration, please share it in the comments so we can all enjoy!
10 Ways To Eat Florida Pummelos

Tasty Salads
While I absolutely love this Roasted Beet and Pummelo salad (so good, no dressing is needed!) pummelo segments are delicious on just about any salad you want to create. This Pummelo and Avocado Salad recipe is another yummy option.
Infused Water
Tossing some fruit and fresh herbs is one of the easiest ways to liven up your water. I know we are supposed to drink at least 8 cups a day…and I know that can be hard, so freshen up your water routine by adding some pummelo slices to it.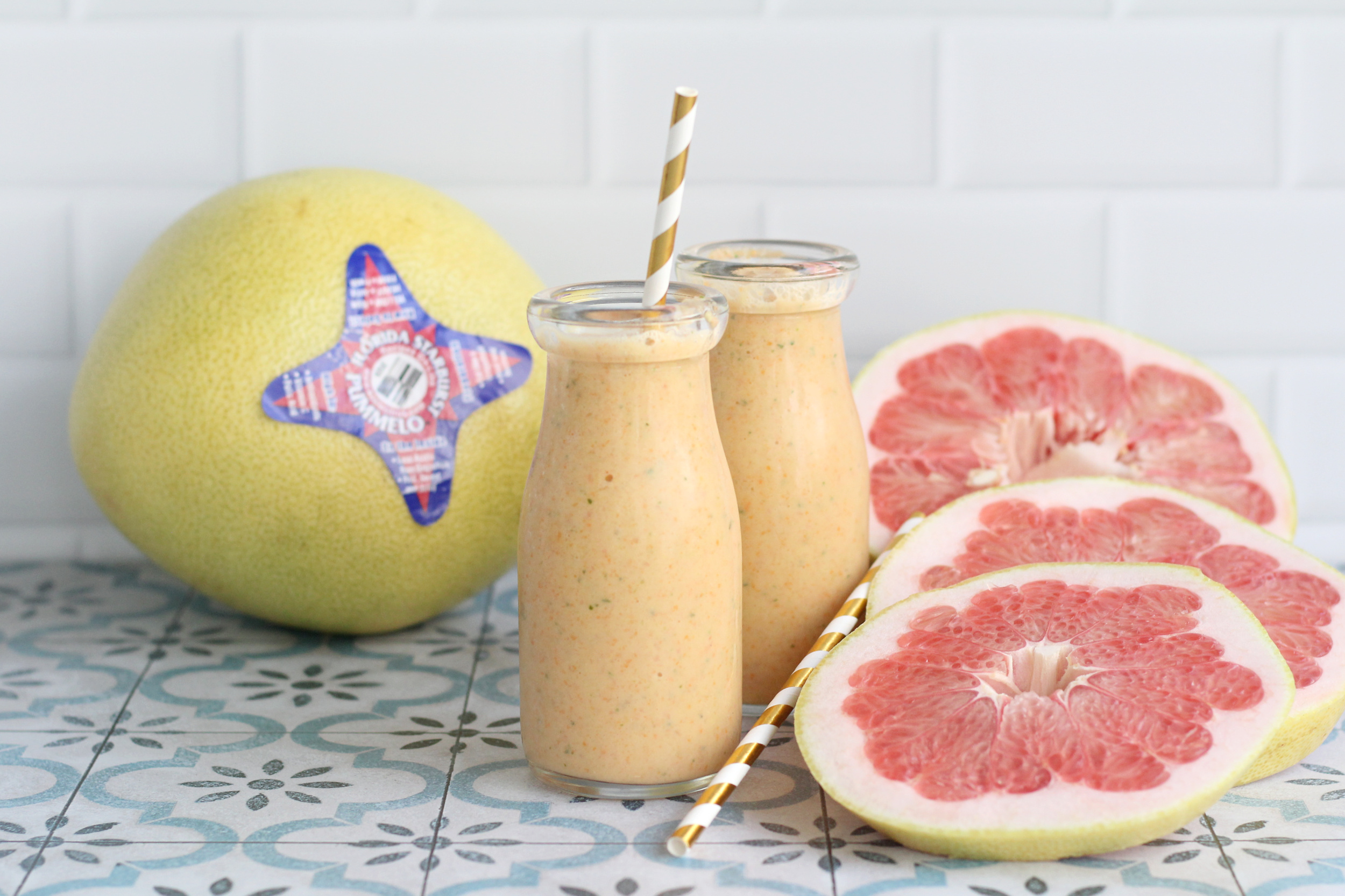 Healthy Smoothies
You all know that I love starting my day with a smoothie. I mean, there's a reason why I have more than 50 smoothie recipes here on the blog. Smoothies are easy to make and a deliciously healthy way to start your day. Try this Florida Citrus Smoothie and this Tropical Citrus Smoothie, both feature pummelo.
Juice It
You can juice it like you would any other fruit and veggie, and I also recommend trying this Pummelo Wellness Shot.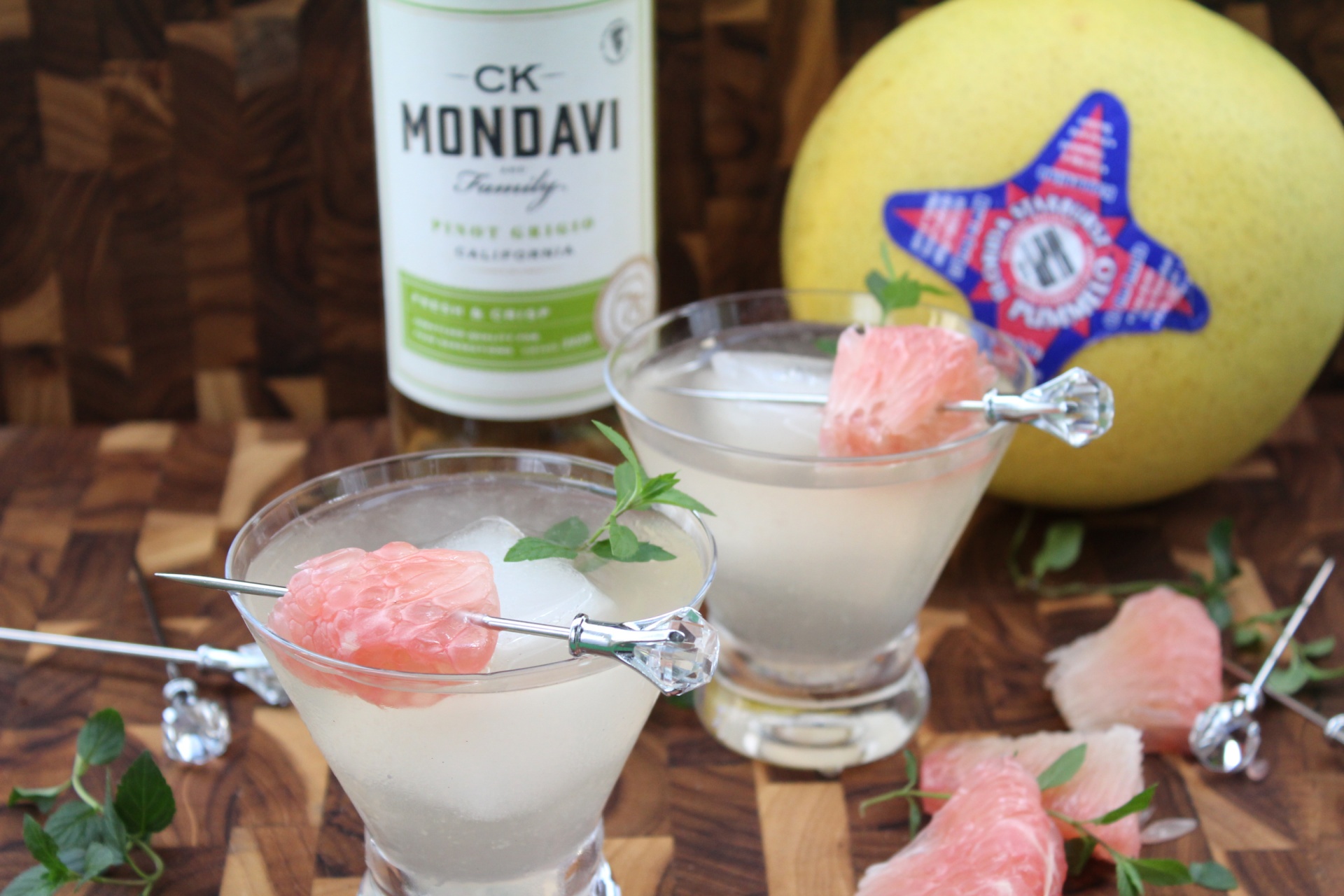 Incredible Cocktails
It's 5 o'clock somewhere! There are lot of grapefruit cocktails out there, like the paloma or even a margarita. When making these cocktail, grab a pummelo instead, you will love the less tart flavor that the pummelo gives over the grapefruit. I also made a martini using pummelo juice, that's a Pink Diamond Martini and it's sooooo good!
Homemade Salsa
I have used pineapple and watermelon to make fresh salsa, so why not use pummelo?! I recommend using pummelo, fresh tomatoes, jalapenos, onions, peppers and then toss in some fresh cilantro for a salsa that will be delicious on chips or on top of your favorite seafood or chicken dishes.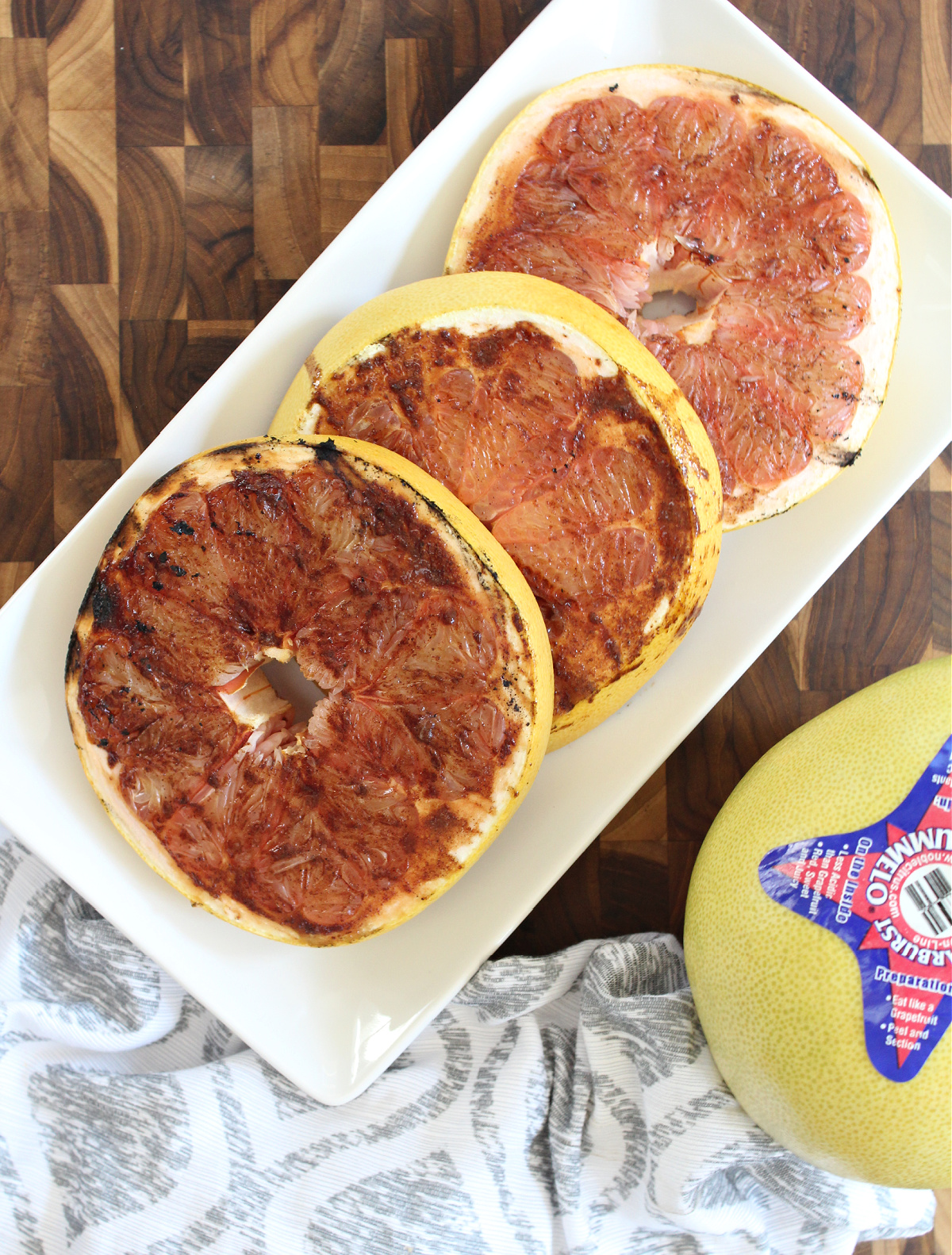 Grill It
Yes, you can grill pummelo! We grill peaches and pineapple, so of course you should grill pummelo. Check out this brown sugar and honey grilled pummelo recipe. It's so good! And easy!
Desserts
Think of the cakes, pies, tarts and cupcakes that you would use citrus in…now use pummelo instead!
With a Spoon
Yep, just eat it. In fact, you don't even need a spoon, just cut it up and enjoy with your fingers 🙂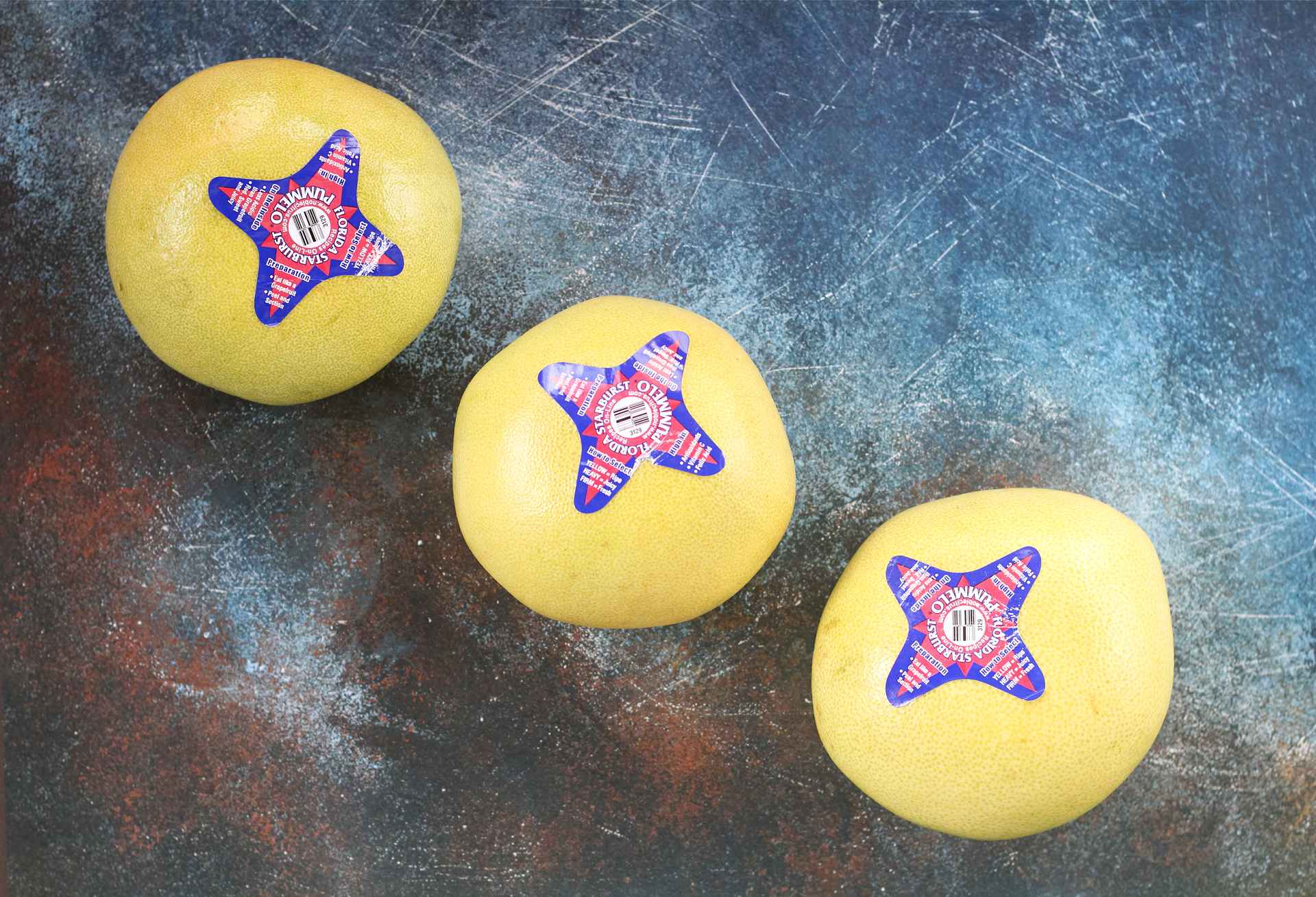 Pair with Seafood or Chicken
Citrus is always a delicious addition to chicken and seafood. Think of adding pummelo to ceviche or tossing it in the pan when you are sauteing shrimp. And definitely try this Fancy Chicken recipe.
Broil It
Cut your pummelo in slices and sprinkle the slices with sugar, brown sugar, honey, cinnamon, vanilla extract, or even some Grand Marnier and broil them! It will only take a few minutes, so watch them close!
What is one of your favorite ways to enjoys Florida Starburst Pummelo?
Learn more about Starbust Pummelos and Noble Citrus online and be sure to follow on Facebook, Instagram and Twitter to stay up to date with all things Noble Citrus.
While you are at it, follow me too! In fact, check out all my recipes and follow along on Facebook, Twitter, Pinterest and Instagram.