(Last Updated On: November 20, 2022)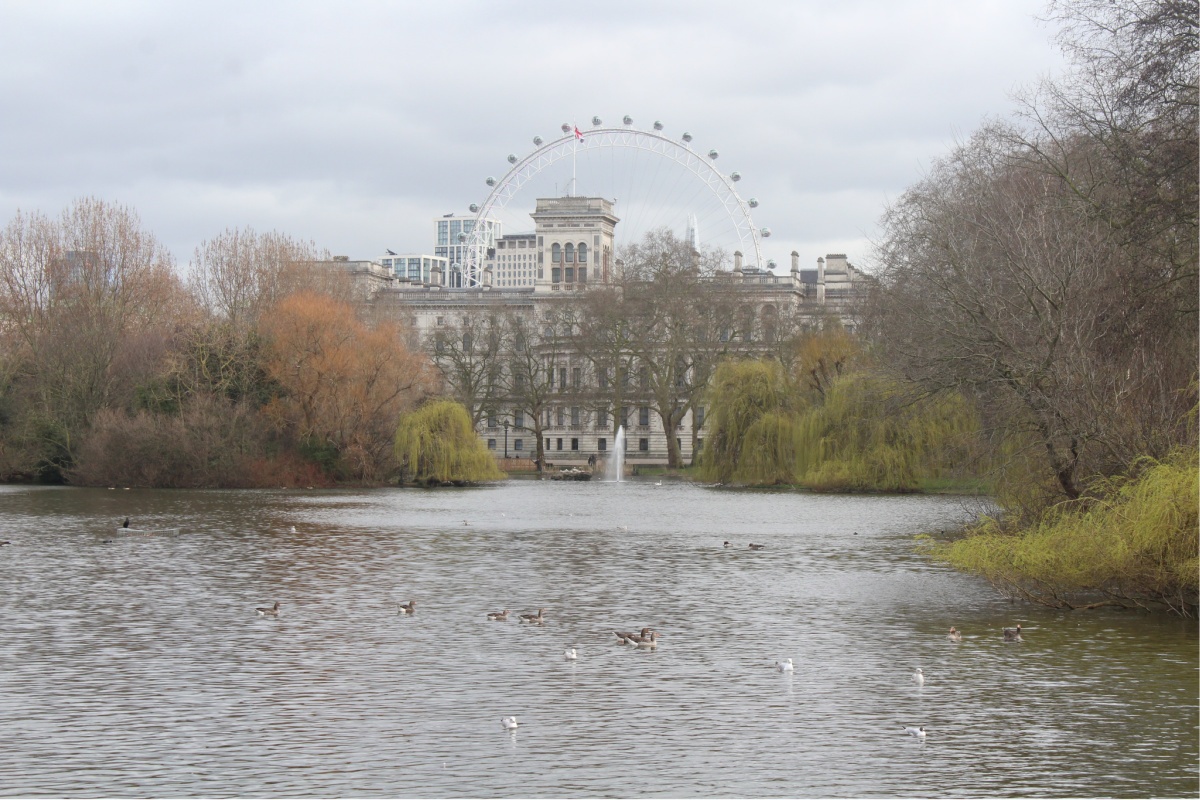 If you are traveling to London, make sure to check out the best parks in London to explore. These parks in London will let you escape the crowds and relax. Add one (or more!) of these best parks in London to your London travel itinerary.

The Best Parks In London To Explore
Seeking out a decent park can, in fact, be like searching for diamonds in coal mines: especially if it is beautiful parks away from the crowds that you are looking for. Whatever area of London you are visiting or wandering through, there are some wonderful walking, picnicking, kick-around, and relaxing spots with greenery as a backdrop.
Here are 9 of The Best Parks In London
St James Park (Central London)
Similar to Green Park and Hyde Park that are nearby, open spaces here will get crowds regardless of size, and this is one of the Capital's smallest central parks. You can't, however, beat watching pelicans waddling around in the foreground whilst Buckingham Palace soars away in the background. On the eastern edge is the Winston Churchill Museum. A photogenic lake almost splits the park in half.
The best thing to do there: Photo-snap Buckingham Palace, pelican-watch or picnic
Nearest Station: Green Park underground (Victoria and Jubilee Lines), St James' Park underground (Circle Line)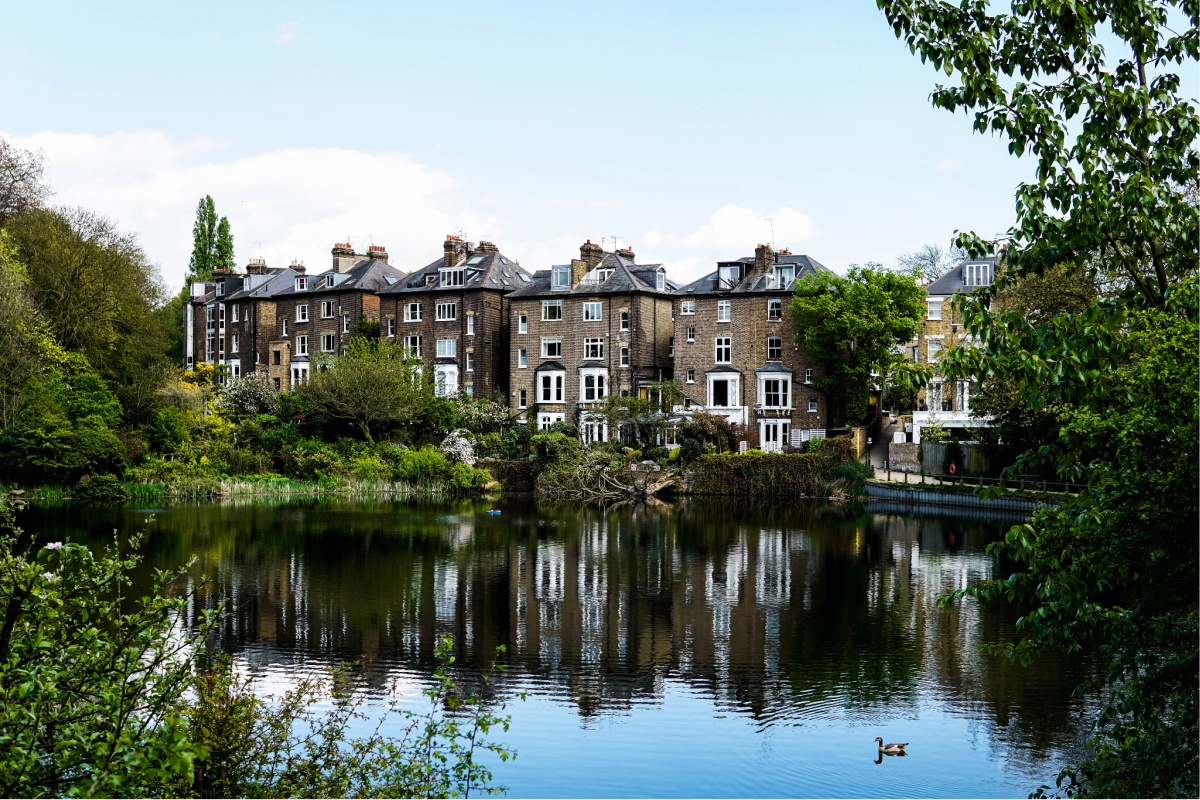 Hampstead Heath (North London)
This is south-east England's upper-middle-class playground of choice. There's something glorious eccentric, as well as downright beautiful, about North London's premier open space. The heath has pretty much everything from ancient wild woodland to one of the best views of London from Parliament Hill. There are open-air swimming pools (or ponds), tennis courts, a bowling green, and a petanque pitch. It attracts its fair share of notable city well-to-do's too. It's full of lofty Eton accents and surrounded by wonderful cafes, restaurants, and millionaires mansions: welcome to the England elite club.
The best thing to do there: Playing Bowls or taking a dip in Hampstead Ponds
Nearest Station: Hampstead Heath Overground or Hampstead underground (Northern line)
Northwick Playgolf Park (North London)
You guessed it: even for crazy golf London has a solution. This park in North London is perfectly set up for, well, just that. There is a crazy golf course here as well as a pitch and putt and the main golf course.
The best thing to do there: play crazy golf
Nearest Station: Harrow-on-the-Hill or Northwick Park Underground (Bakerloo and Metropolitan Lines)
Clissold Park (North London)
Home of London's best free festival, Stokefest, Clissold Park at the end of Stoke Newington Church Street, has the air of a country village park very much. There are ponds, an aviary, and an endearing animal enclosure with deer and goats in, as well as bowls, a tennis court, and a paddling pool. A bit further down Church Street is the eerie Abney Park Cemetery, full of tumbledown tombs amidst gnarled old trees.
The best thing to do at Clissold Park: Coo over the deer and stroll around the cemetery
Nearest Station: Stoke Newington overground
Walthamstow Marshes (Northeast London)
This is no small, neat London park: it's vast and centered around a series of reservoirs which form the early (or late) stages of the Lee Valley footpath. These are the only ancient wetlands still left within Greater London, and you'll be able to spot rare butterflies and rare breed long-horned cattle.
The best thing to do at Walthamstow Marshes: Walking the Lee Valley Path
Nearest Station: Clapton or Tottenham Hale (overground and underground, Victoria Line)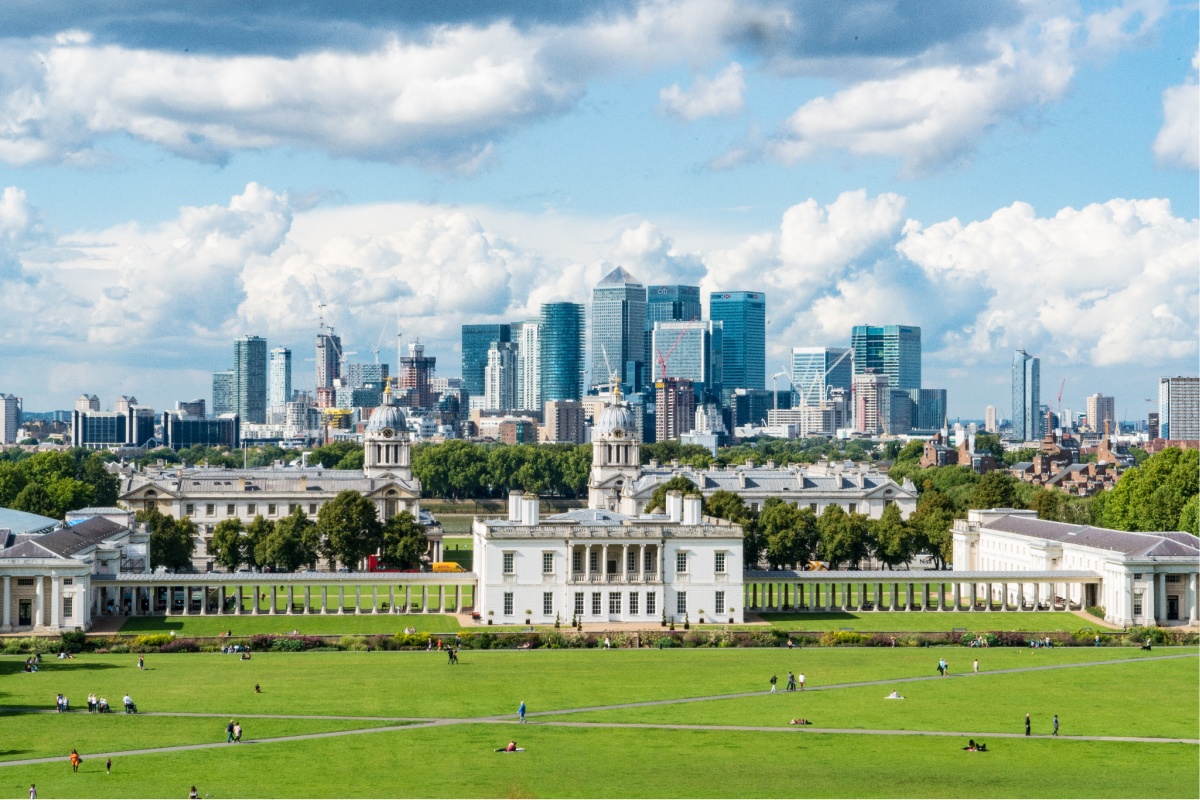 Greenwich Park (East London)
It's hard to fault the place where the world works out its time from Greenwich Parks old Greenwich Observatory, with its famous meridian line, stands proudly at the top of a grassy hill dotted with copses of trees and open grassy slopes ideal for ball games. There are great views of London from the top, and there's also a good café to sample. Open-air films in Greenwich Park are screened in the summer.
The best thing to do at Greenwich Park: Visit the Observatory
Nearest Station: Greenwich or Cutty Sark DLR
Putney Heath (South London)
Putney Heath's stature as a park is helped by the proximity of some fine pubs (like the Green Man) just on its periphery. It's one of London's most sedate parks, hemmed by grand old trees that give the open green spaces the air of secret forest clearings. You can also wander south onto the wider Wimbledon Common, complete with its own windmill and a windmill museum.
The best thing to do at Putney Heath: Have a drink in one of the countrified old pubs nearby
Nearest Station: Putney overground or East Putney underground, District Line
Crystal Palace Park (South London)
This park has a wonderful sense of decayed grandeur: the top half of it still has the elaborate statues and steps from when it was the site of the glamorous crystal palace, one of Victorian London's greatest assets. These days, you'll find the national sports center here with an Olympic-sized swimming pool. Also, here is one of the highlights of outdoor London, the Crystal Palace Dinosaur Park: Victorian models of all kinds of dinosaurs are secreted around an ornamental lake.
The best thing to do at Crystal Palace Park: Check out the dinosaurs
Nearest Station: Crystal Palace Overground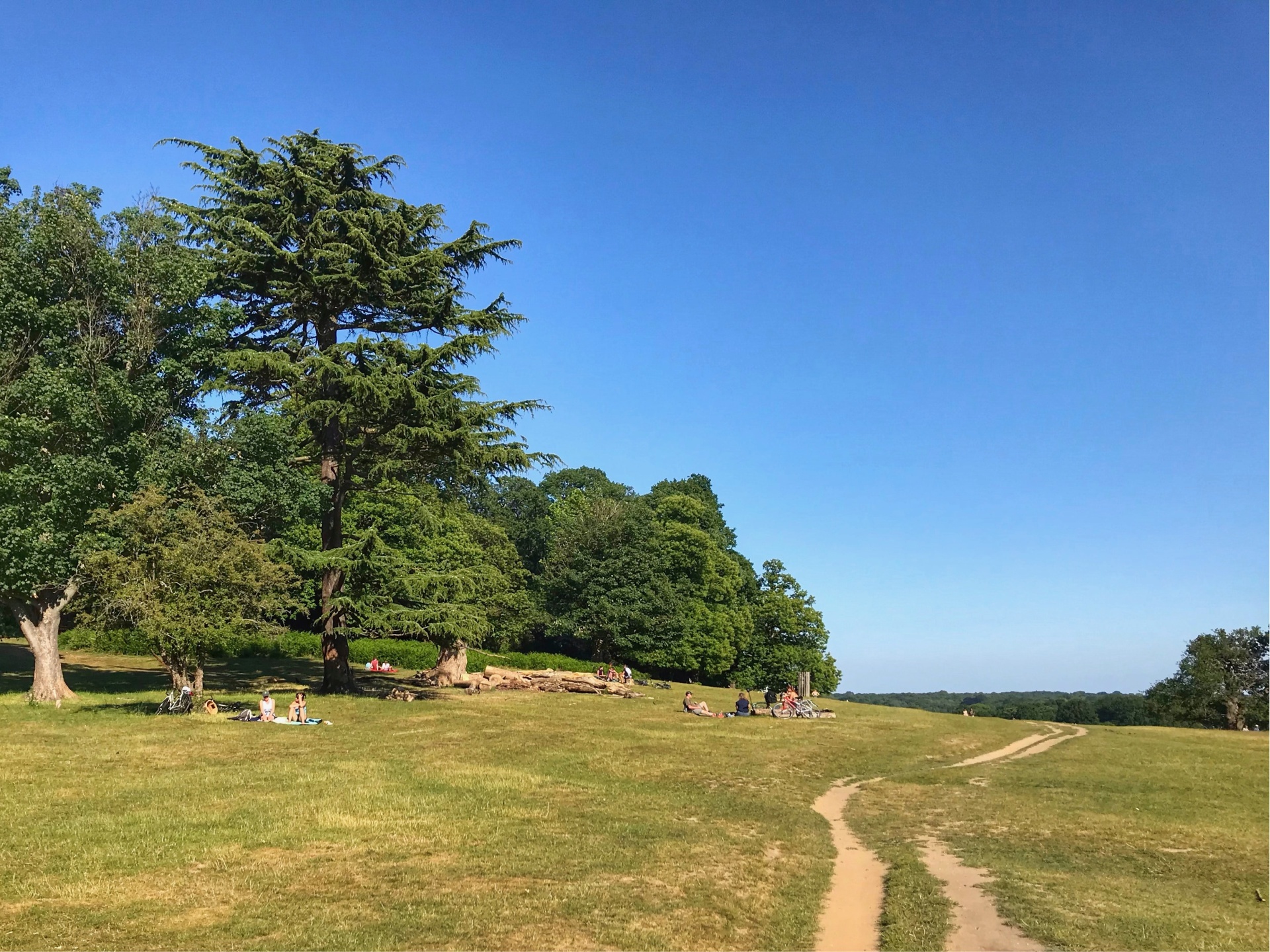 Richmond Park (West London)
This is the big daddy of London parks: almost everyone has heard of it, but few ever make the journey out here. In just half an hour from Central London on the overground, you'll witness the landscape's complete transformation into enchanting woodland and untamed open heath. At 2500 acres, a big draw is a wild deer that graze here. Besides the seemingly endless walks, in the center of the park is one of the best-loved London wedding venues, the glam Georgian Manor of Pembroke Lodge. One of London's best places to have a game of golf, the Richmond Park Golf Club, is also here.
The best thing to do at Richard Park: Deer-Spotting
Nearest Station: Richmond, on District Line and National Rail line to Reading
Whether you are visiting London for the first time or the tenth time, it's always nice to know where you can go to relax and escape the crowds. There are many more beautiful parks in London, but these are some of the best parks in London to explore.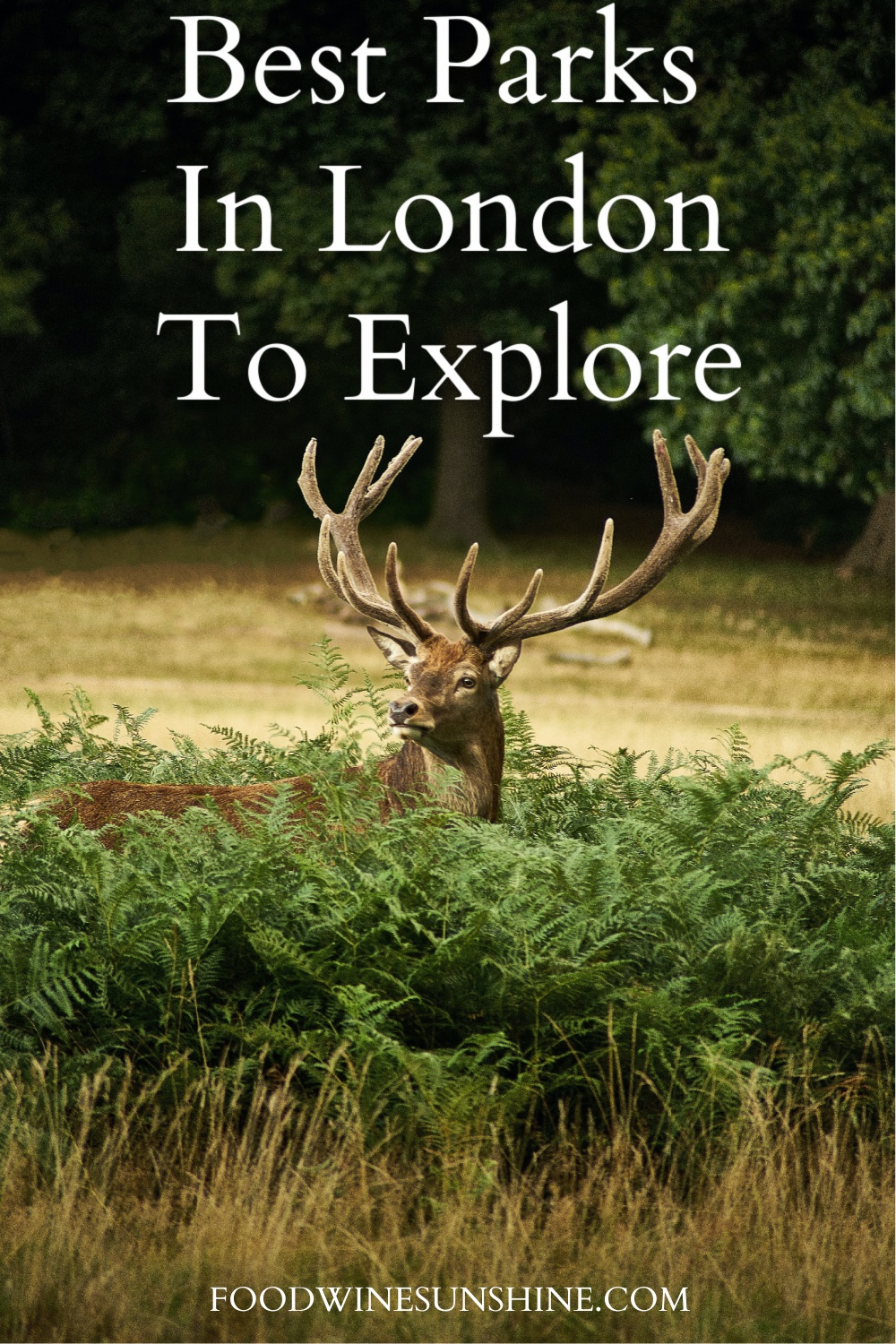 Have you been to London? What is one of your favorite parks to visit while traveling in London?
Be sure to follow Food Wine Sunshine on Facebook, Twitter, Pinterest, and Instagram for more wine tips and experiences, healthy recipes, and travel tips.