(Last Updated On: December 8, 2022)
The holidays are coming! And what better way to celebrate family and friends than with the Ultimate Holiday Charcuterie Board. Find out what you need to make your snack board a huge success this holiday season.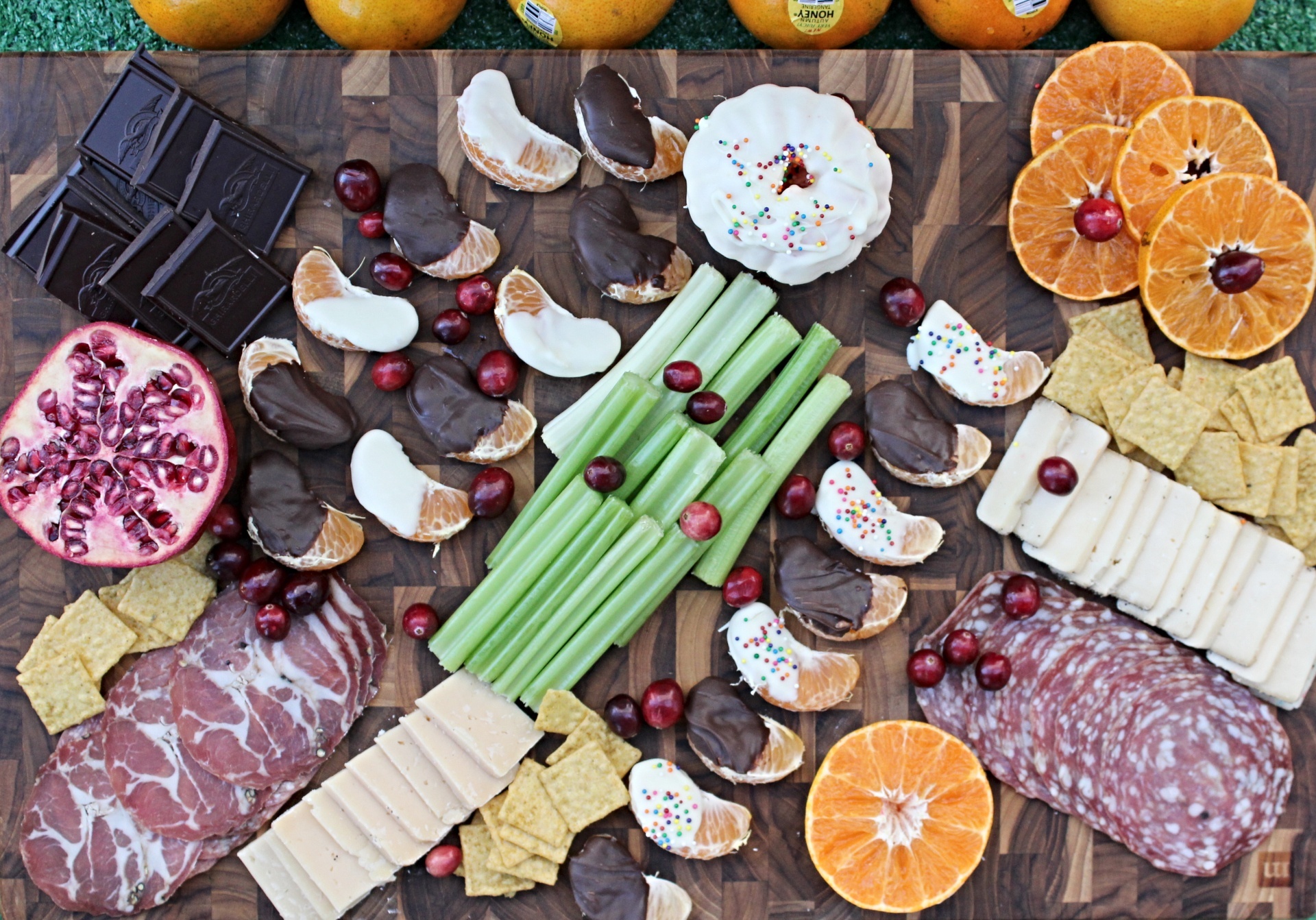 How To Make An Holiday Charcuterie Board
Charcuterie Boards are one of the easiest (and fun-est) ways to make an appetizer. You get to put all of your favorite things on a board and bam…you're done! You can get creative if you want, but no matter what you put on your holiday snack board, I promise you, your guests will love it. Charcuterie boards are the ultimate finger foods!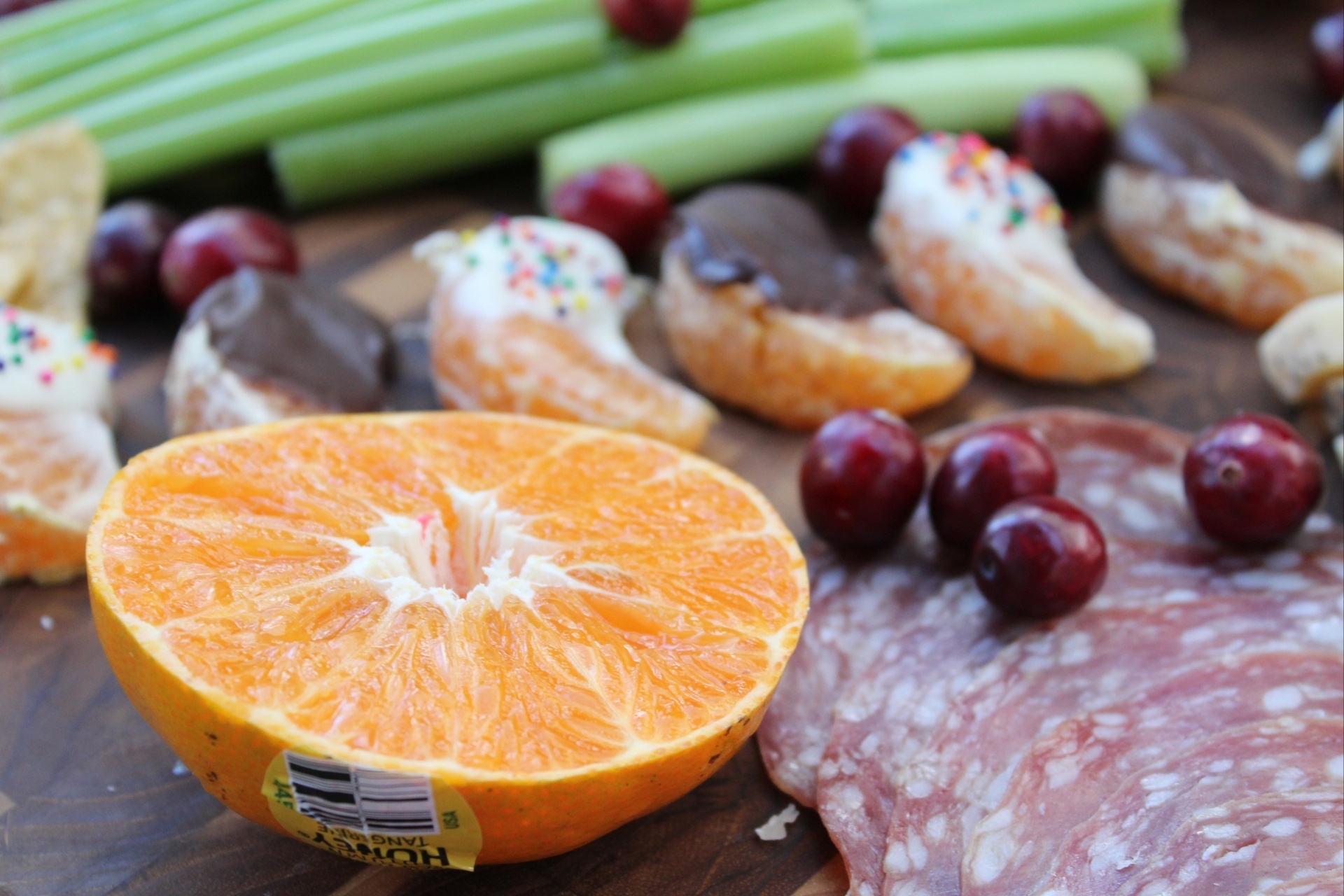 I originally shared this post on Noble Citrus last year, I am so thankful to have meet them on my Florida Fruit and Vegetable Association Tour! I have learned so much about Florida agriculture and I love that I have the ability to now share that with you all 🙂
The weather has officially started to cool down here in Florida and Fresh From Florida citrus is a plenty. I absolutely love walking into the grocery store and seeing the wide variety of oranges, tangerines, and more. The colors are just gorgeous and immediately make me think of charcuterie boards. Grazing boards. Snack boards. Appetizer board. No matter what you call it, the basics are all the same. You take a board (or even a plate will do!) and fill it with deliciousness for your family and friends to enjoy.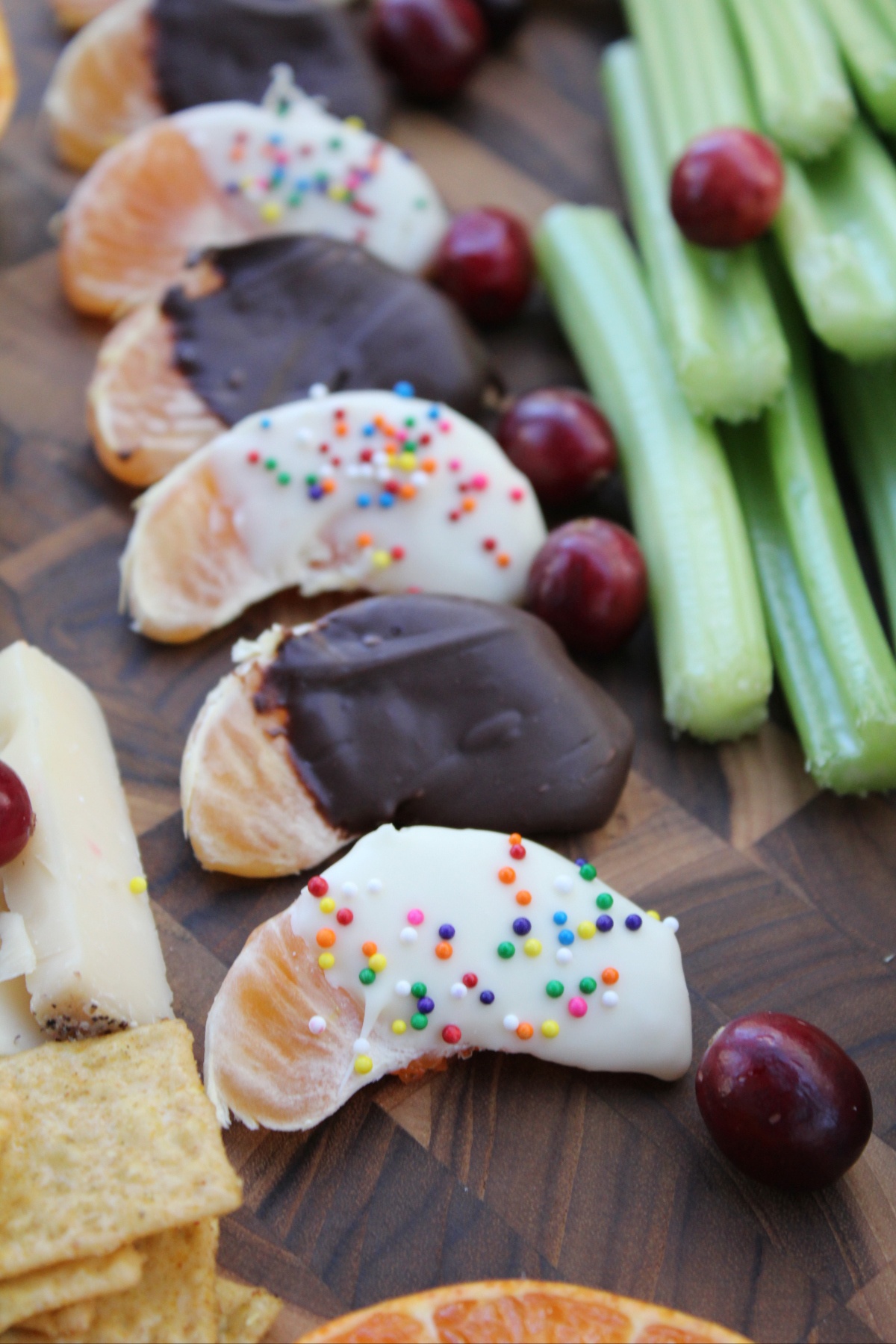 I love making charcuterie boards over the holiday season because the holidays are made for celebrating. Whether it be the football game on TV, the opportunity to spend a lazy Sunday afternoon at home, or entertaining a crowd, a charcuterie board is the perfect way to keep everyone snacking and happy.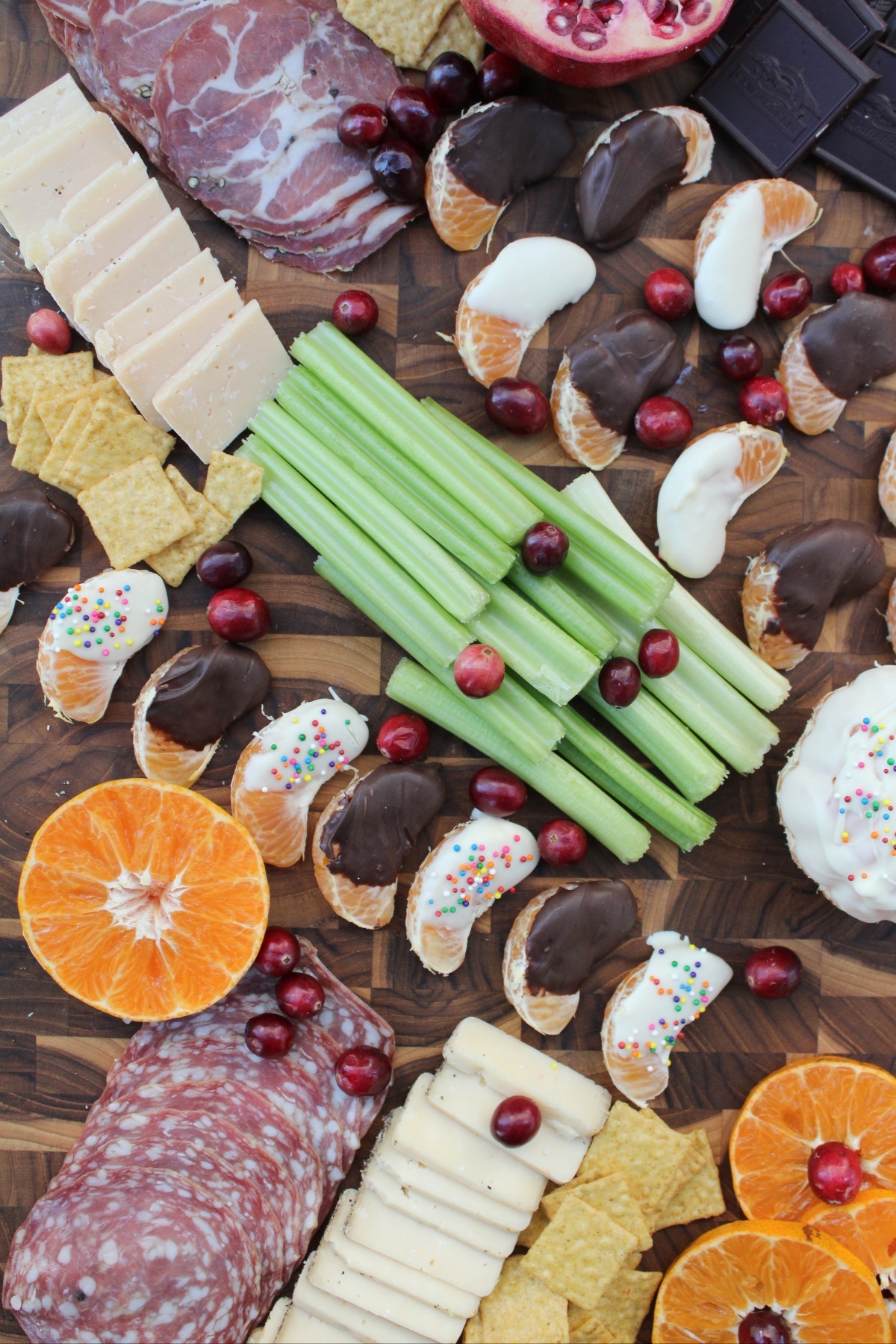 What goes on charcuterie boards?
Well, it's pretty flexible depending on your likes, but there are a few staples:
Meat
Cheese
Crackers
Fresh fruits – over the holiday season, I recommend Autumn Honey Tangerines. They are in season from Thanksgiving to Christmas and easy to peel, low acid, sweet and are incredible dipped in chocolate 😉
Fresh veggies – I used celery for that pop of green color, plus I love celery!
Chocolate – No holiday gathering is complete in my opinion without some chocolate
You can also add nuts for a crunchy option.
On my holiday charcuterie board, I added some cranberries and a pomegranate because they are seasonal and give you that pop of red. Perfect for the holiday season.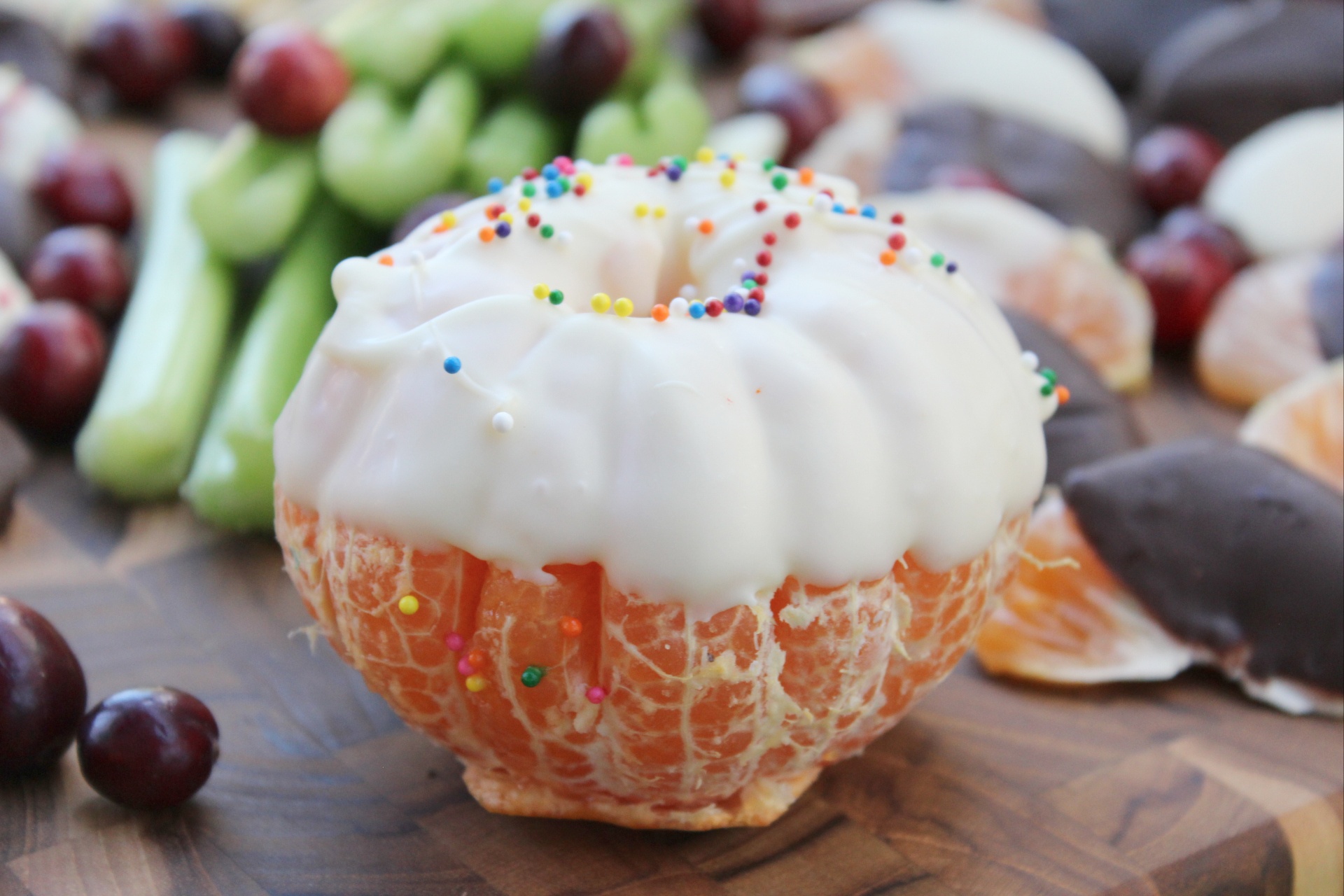 When making your holiday charcuterie board, I recommend putting ingredients next to each other that people will want to eat together. For example: meat next to cheese, cheese next to crackers. The fresh fruits and vegetables are always good on their own, so just place on the board where you need that touch of color. I used the Autumn Honey Tangerine in various places on my board because I love the color! It stands out and looks beautiful next to everything.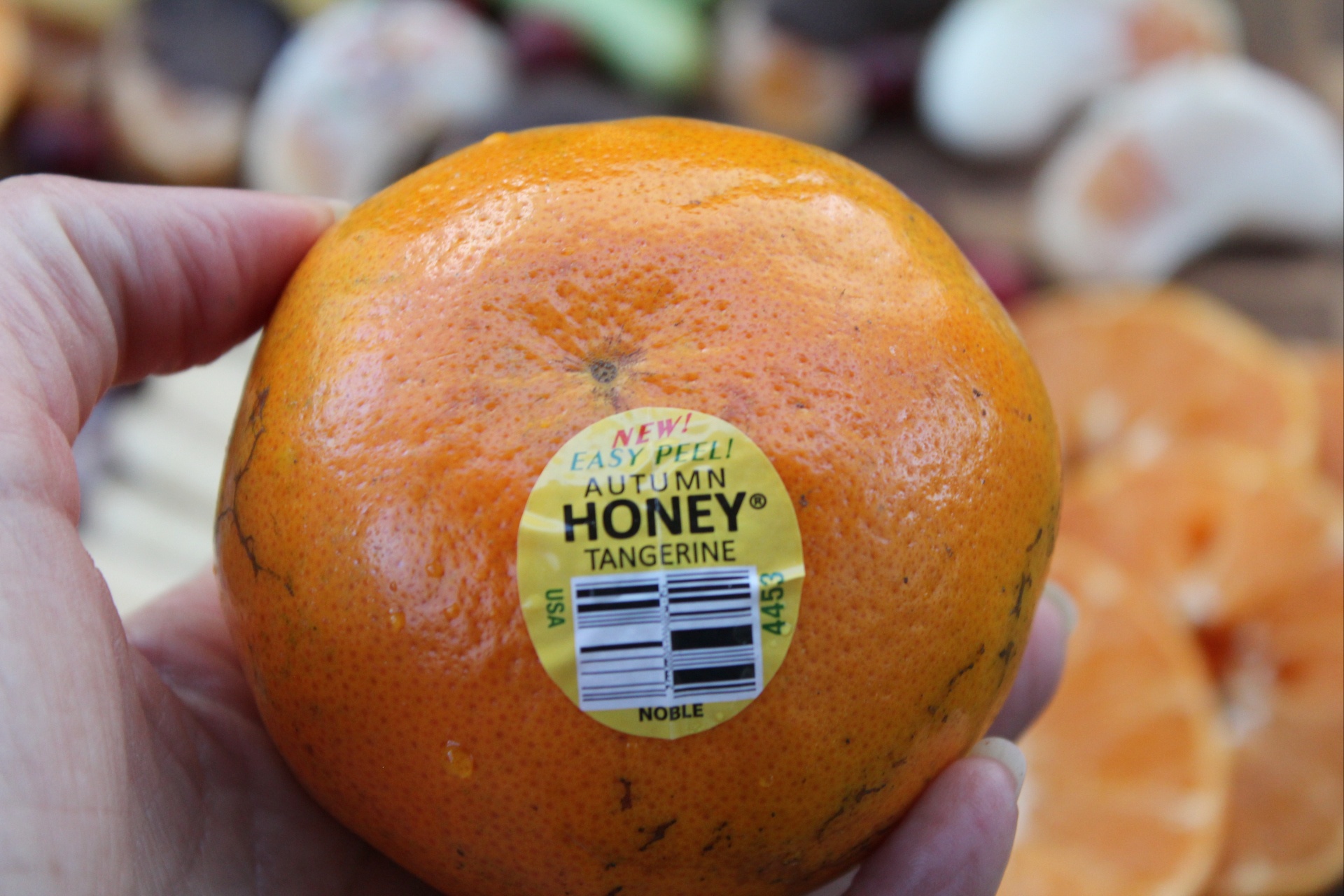 I used Autumn Honey Tangerines in a few ways on my grazing board:
Dipped Autumn Honey Tangerine wedges in white chocolate (sprinkles optional)
Dipped Autumn Honey Tangerine wedges in dark chocolate
Autumn Honey Tangerine slices
Whole peeled Autumn Honey Tangerine dipped in white chocolate (sprinkles optional)
I used Ghirardelli melting chocolate for the dipping, it's super easy to use and it's Ghirardelli. Who doesn't love Ghirardelli chocolate??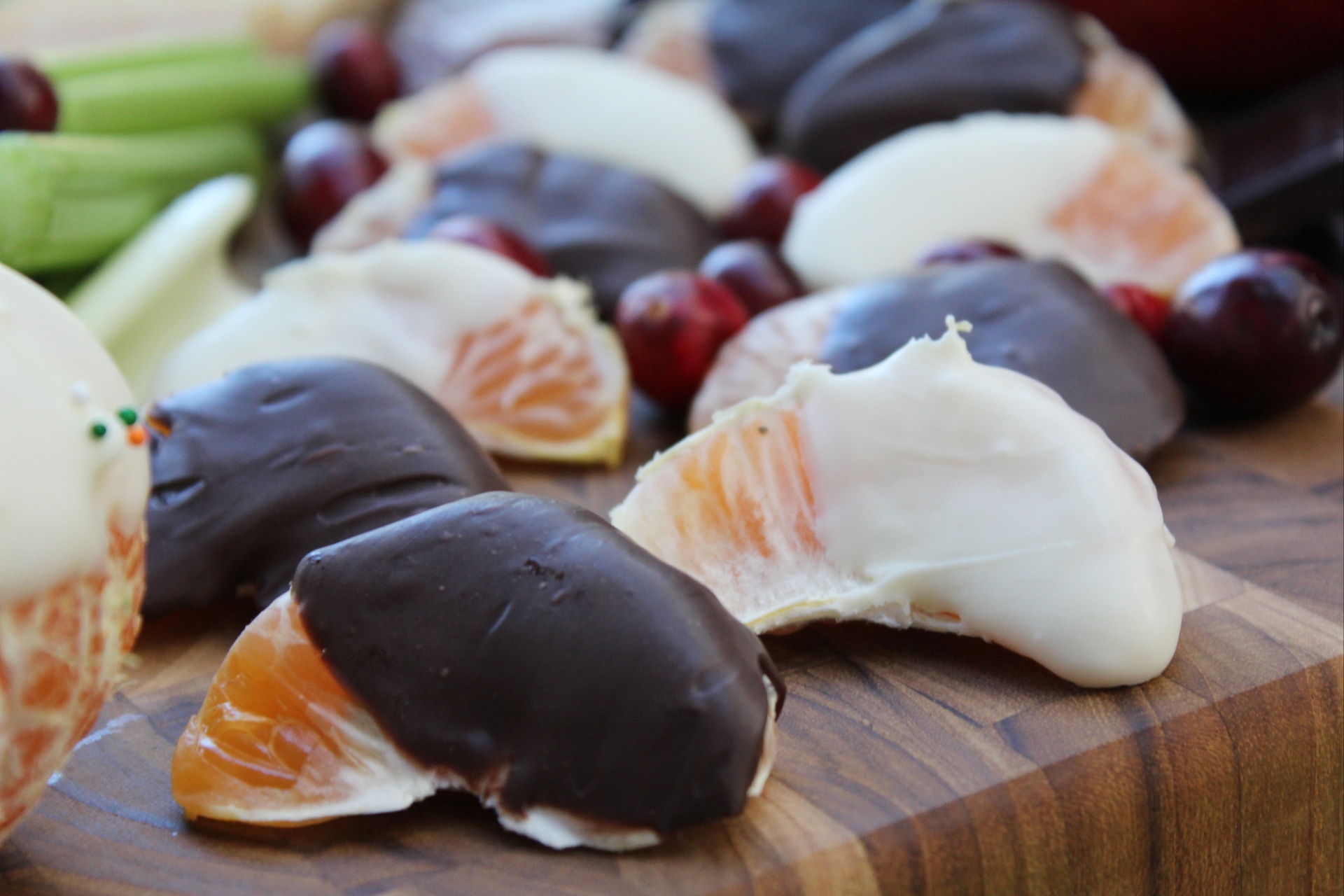 You can find Autumn Honey Tangerines at your local grocery store from Thanksgiving to Christmas, here locally I find them at Publix. You will also see them at HEB.
Why we love Autumn Honey Tangerines:
Amazing flavor
Deep orange..late in season moves to almost red. It's beautiful – especially on those holiday grazing boards 😉
Since they are easy to peel, almost like a zipper…it keeps your (and the kids'!) hands cleans
Low acidity
High brix level – which just means they are sweet 🙂
Few seeds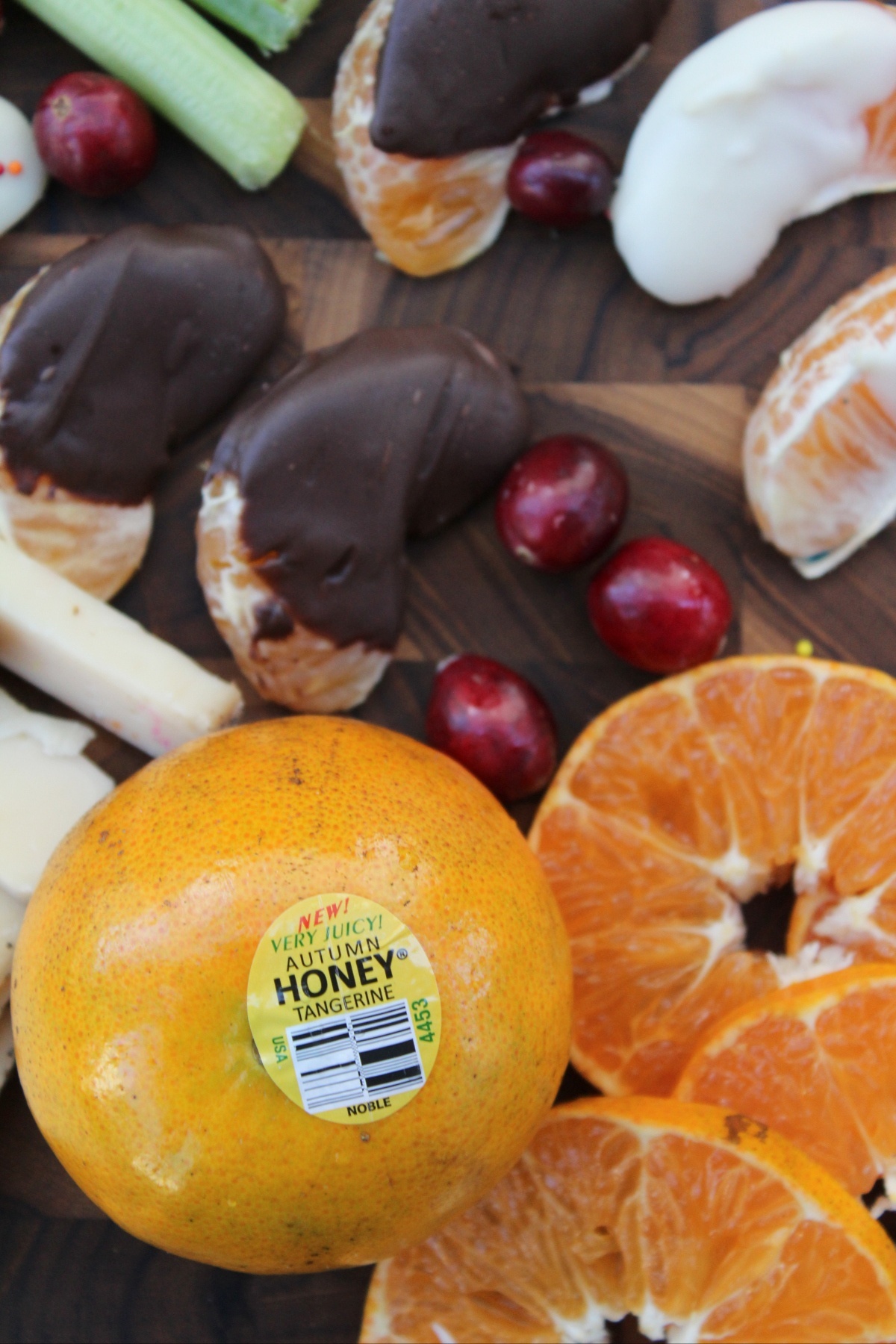 What are some of your must haves on charcuterie boards?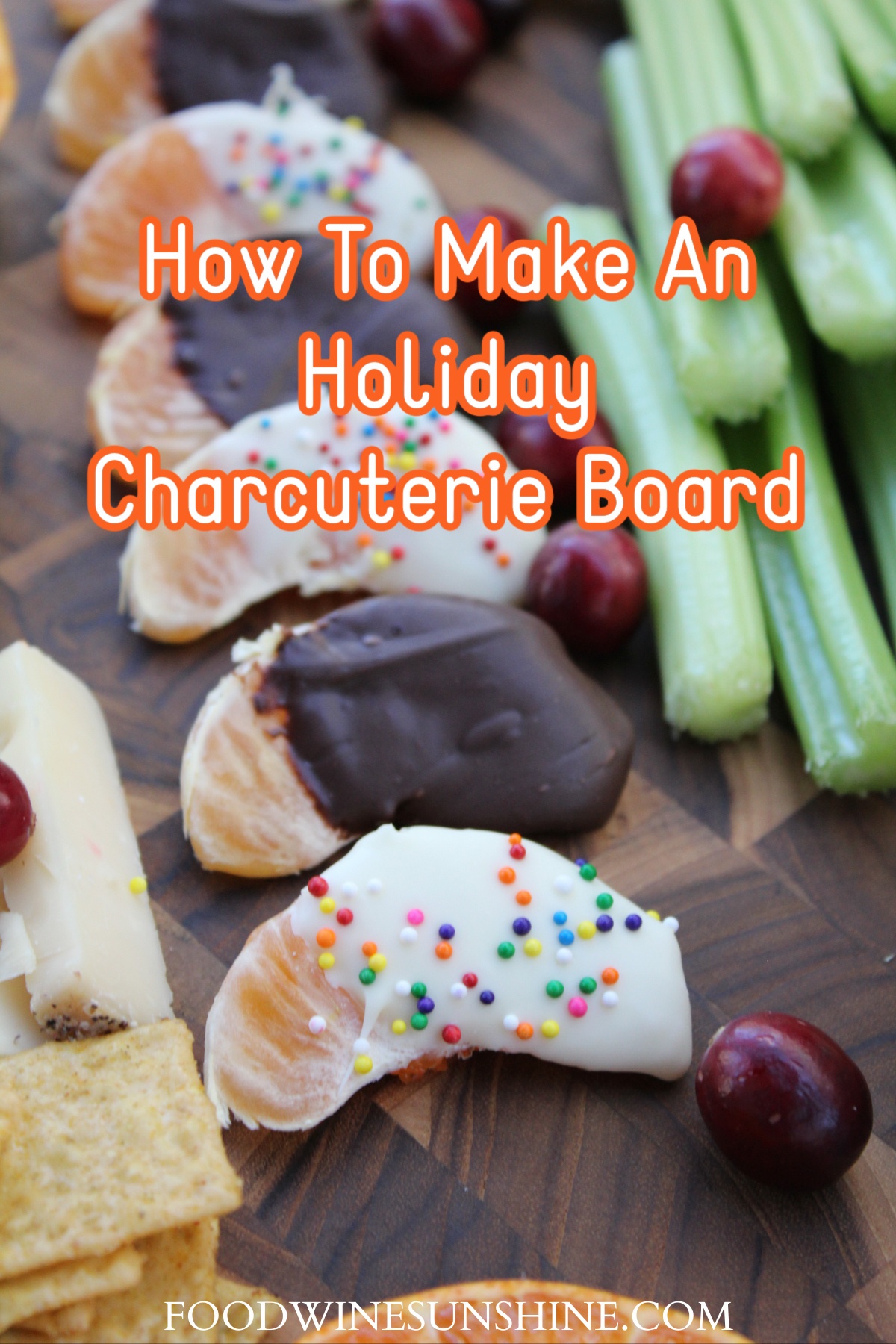 Be sure to follow me on Facebook, Twitter, Pinterest and Instagram for more delicious recipes, travel tips and more.