(Last Updated On: July 1, 2019)
While this post is sponsored, all opinions are my own.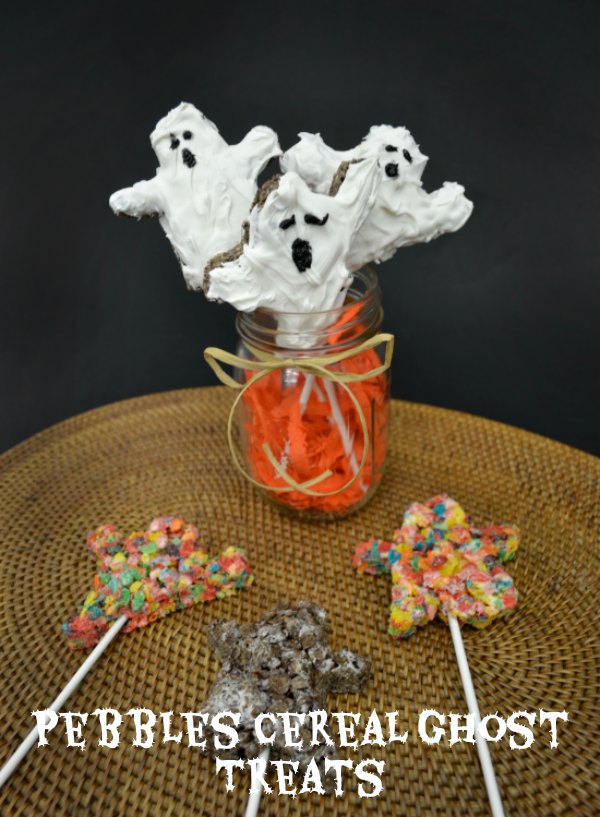 Halloween Snack Recipes – Pebbles Cereal Ghost Treats
Halloween is just about here – are you and your family celebrating yet? We have all our decorations up, costumes picked out and we have been enjoying spooky treats for over a week now! The only thing I haven't done is buy candy yet…it seems to magically disappear if I buy it too early 😉
Are you looking for something fun for your Halloween menu? Well, I have two spooky-licious recipes to share that your Halloween crew will be thanking mummy for! Pebbles cereal is the perfect swap for creating tasty treats that trick-or-treaters of all ages will love.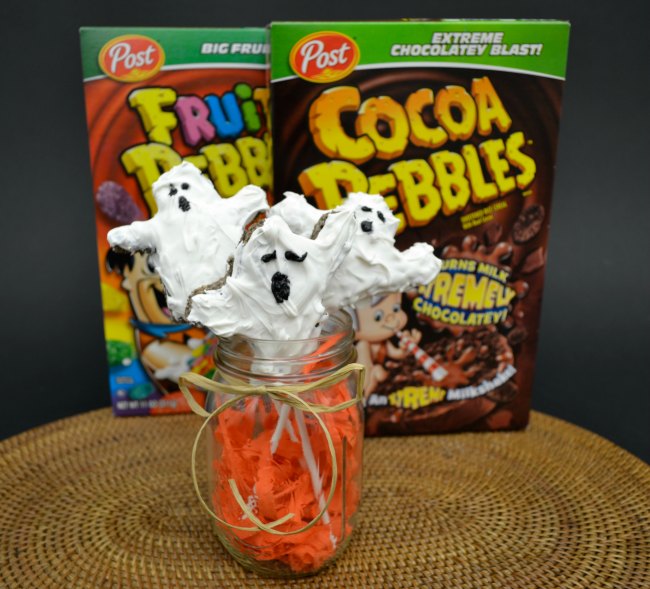 These Pebbles Cereal Ghosts and Cocoa Pebbles Spiders are the spooktacular addition to your Halloween party, or as a festive snack just for fun! Kids can lend a helping hand with these easy recipes, and celebrate the holiday with a spooky twist to a classic treat.
Now, here is how to make those adorable Halloween Snack Recipes! Enjoy these Pebbles Cereal Ghost Treats soon with your family and friends!
Halloween Snack Recipes – Pebbles Cereal Ghost Treats
Recipe Type
:
Snacks/Treats
Author:
Ingredients
1 pkg. (13 oz.) Fruity or Cocoa Pebbles Cereal (about 6 cups)
1 pkg. (10.5 oz) bag of miniature marshmallows
¼ cup (1/2 stick) butter or margarine
1 pkg. white melting chocolate, for coating treats
1 black edible ink marker
1 pkg. lollipop sticks
Instructions
Spray a 9×9 pan lightly with cooking spray; set aside.
Melt butter over low heat in large saucepan on stove.
When butter is melted, stir in one bag of mini marshmallows until melted.
Remove from heat and stir in 6 cups of Pebbles cereal.
Press evenly into prepared pan. Let cool completely.
Use a ghost shaped cookie cutter to cut the crispy treats into shapes.
Melt the white candy coating over a double boiler, or according to package directions, and stir until the candy is melted.
Using a spoon, stir the chocolate until smooth.
To coat the ghosts, place one ghost onto the center of a large fork. Hold the ghost over the bowl of melted candy coating, and using a small ladle, spoon the melted candy coating evenly over the top of the ghost allowing the excess chocolate to drip back into the bowl. Once the excess chocolate has stopped dripping, transfer the ghost to a sheet of waxed paper and gently slide him off the fork. Alternatively, use a spoon to spread a coating of melted chocolate onto the tops and sides of the cut out Pebbles ghost treats. Allow to cool completely.
Using the black edible ink marker, draw spooky eyes and mouths on each treat.
Insert one lollipop stick into the bottom of each ghost treat.
Enjoy!
I hope you enjoy these Spooky Halloween Snack Recipes as much as we do!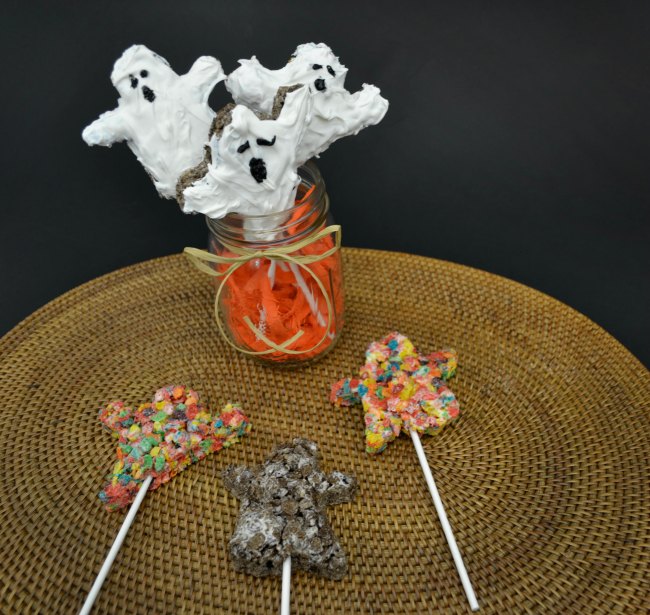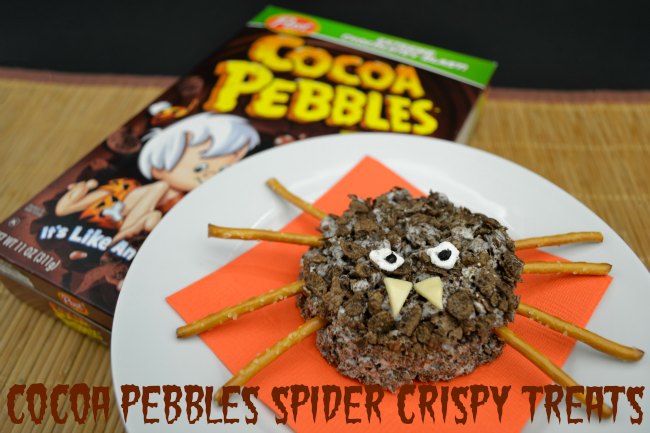 Happy Halloween
Looking for another Fall Treat? Enjoy this Low-Fat Pumpkin Coffee Cake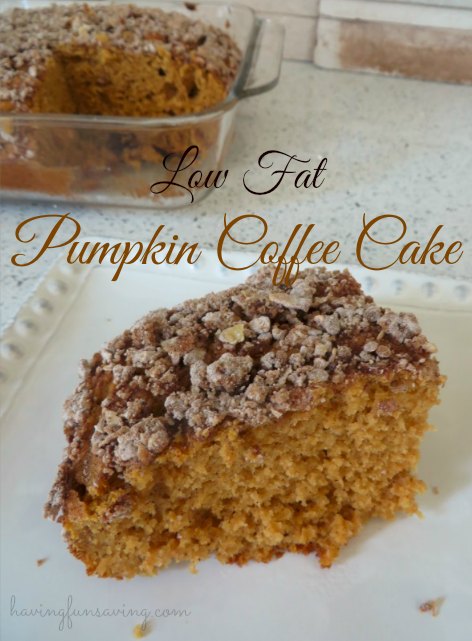 In fact, be sure to check out all the recipes on Food Wine Sunshine and follow me on Facebook, Twitter, Pinterest, Google + and Instagram.