(Last Updated On: July 6, 2019)
Enjoy these Cocoa Pebbles Spider Crispy Treats with your family this and every Halloween Season! They are easy to make and only require a few ingredients.
Disclosure: Post sponsored by Post Cereal. All opinions are my own.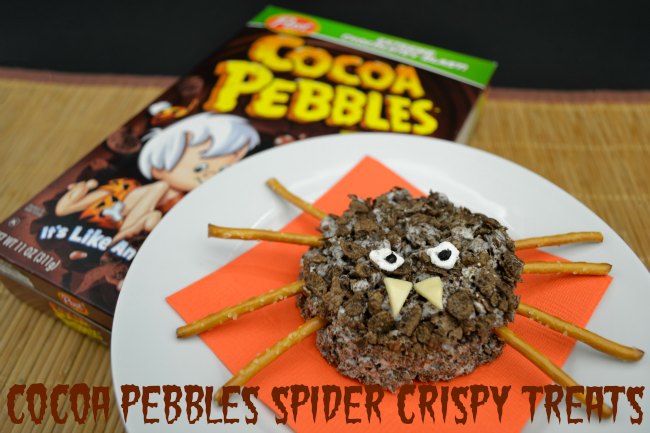 Cocoa Pebbles Spider Crispy Treats Recipe
Halloween is almost here so I wanted to share this fun and festive treat from the folks at Post Cereal that the kids are sure to love. In fact, I think the parents would love them too 🙂 You only need a few ingredients to make this spooky treat and less than 30 minutes.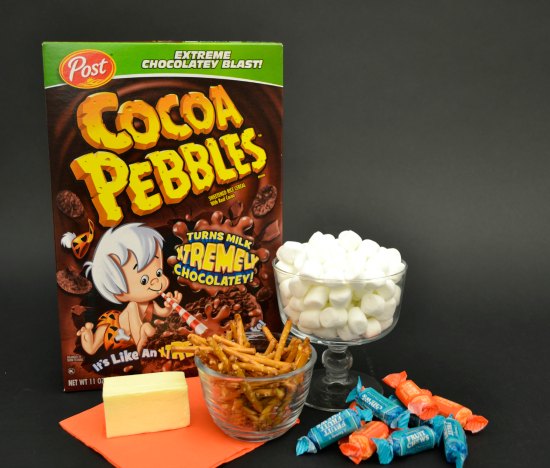 You just need Cocoa Pebbles, butter, mini pretzels, marshmallows, and some fruit tootsie rolls!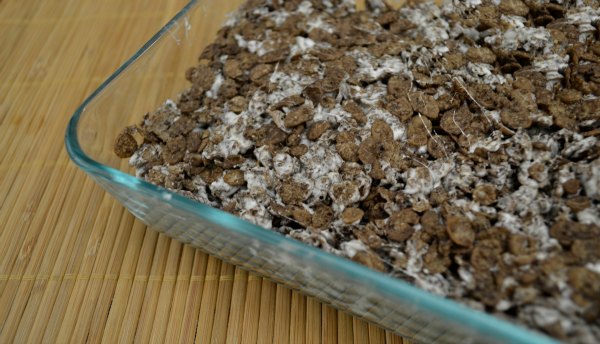 Once you have everything mixed together and cooled in your baking pan, you can start to bring your Cocoa Pebbles Spiders to life!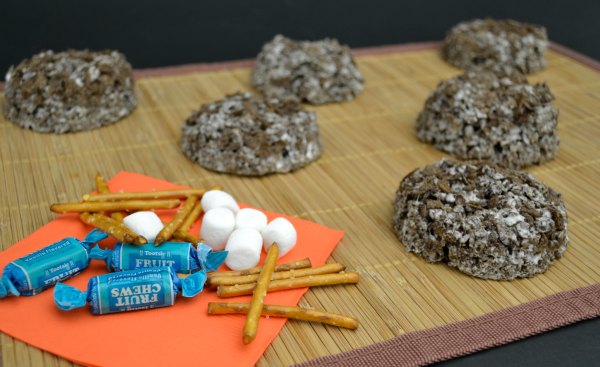 Don't forget the eyes!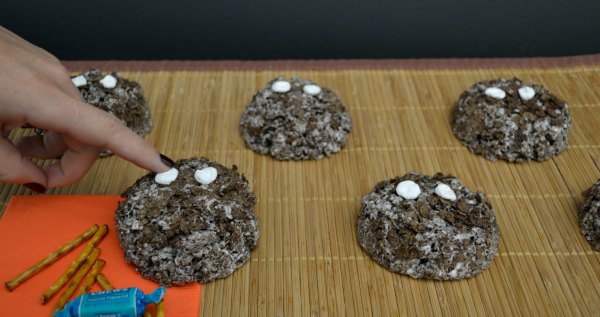 Or the teeth!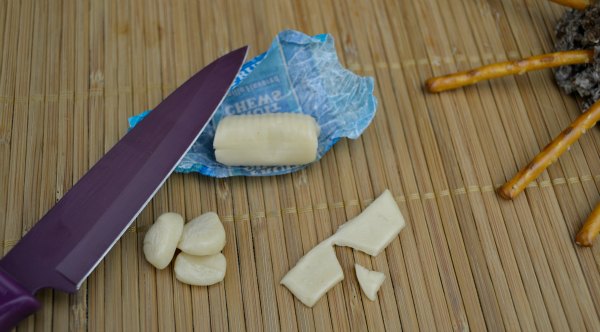 Don't they just look spookily-delicious?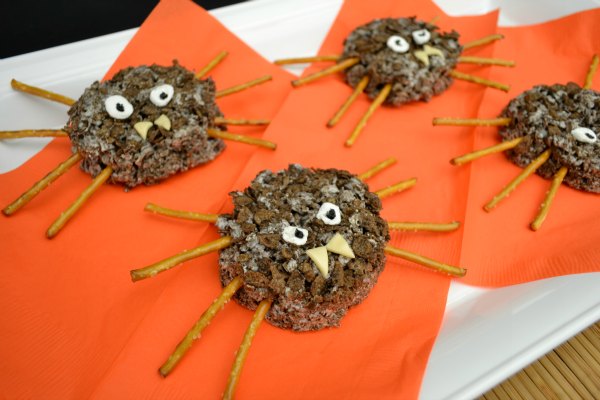 Now, here's the Cocoa Pebbles Spider Crispy Treats Recipe, be sure to Print it and Pin it so that you can make it every Halloween Season.
Cocoa Pebbles Spider Crispy Treats Recipe
Recipe Type
:
Snack/Dessert
Author:
Prep time:
Cook time:
Total time:
Ingredients
Servings: 10 – 12
1 pkg. (13 oz.) Cocoa Pebbles cereal (6 cups)
1 bag (10.5 oz) of miniature marshmallows
1/4 cup (1/2 stick) butter or margarine
1 bag mini pretzel sticks
1 black edible ink marker
1 pkg. Fruit Tootsie Rolls
Instructions
Spray a 9×9 pan lightly with cooking spray; set aside.
Melt butter over low heat in large saucepan on stove.
When butter is melted, stir in one bag of mini marshmallows until melted.
Remove from heat and stir in 6 cups of Cocoa Pebbles.
Press evenly into prepared pan.
Let cool for 15 minutes.
Use a 2″ round cookie cutter to cut the Cocoa Pebbles treats into circles. *Alternatively, use a glass pint-sized cup to cut treats into circles.
Stick four mini pretzel sticks into each side of the crispy treat for the spider's legs.
Using a rolling pin, flatten mini marshmallows and stick two on each crispy treat for the spider's eyes.
Draw eyes on the whites of the mini marshmallows using the black edible ink marker.
Carefully cut triangle shaped fangs out of vanilla flavored Tootsie Rolls using a sharp knife. Stick two on each crispy treat.
Enjoy!
Notes
Cook time is Cool time in this recipe
Happy Halloween!
Looking for another delicious Fall treat? Check out my Low-Fat Pumpkin Coffee Cake made with Honey Bunches of Oats!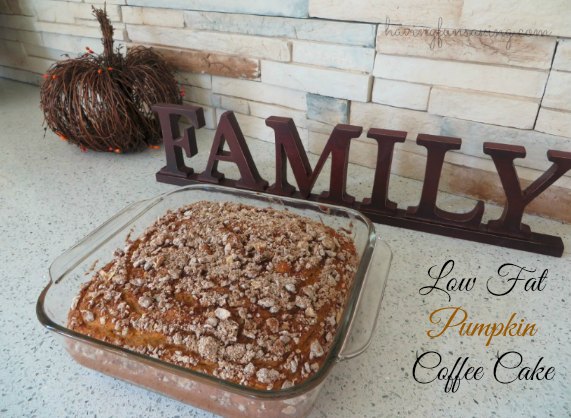 In fact, be sure to check out all the recipes on Food Wine Sunshine and follow me on Facebook, Twitter, Pinterest, Google + and Instagram.