(Last Updated On: August 10, 2019)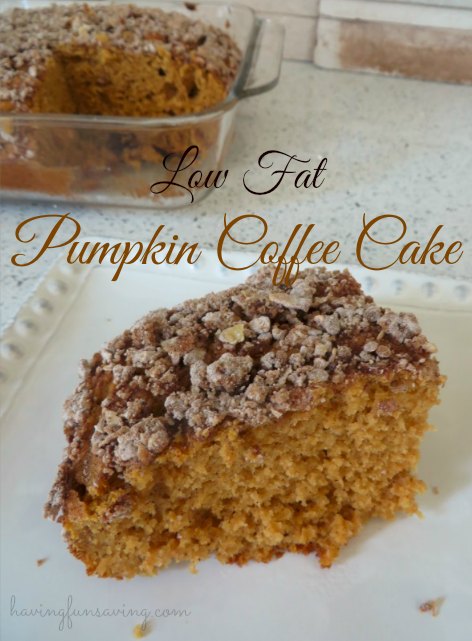 Pumpkin Coffee Cake Recipe – Low-Fat & Fabulous!
Tis the season for pumpkin….I was trying to think of a fun way to enjoy pumpkin this Fall and I decided to try my hand at Coffee Cake. And to be honest, I have never made any kind of cake from complete scratch, so I am here to tell you, if I can do this Pumpkin Coffee Cake Recipe, you can too! You all know that I always making us yummy food that has less fat and calories in it, so you will notice that with this one too. But it is definitely full of flavor 🙂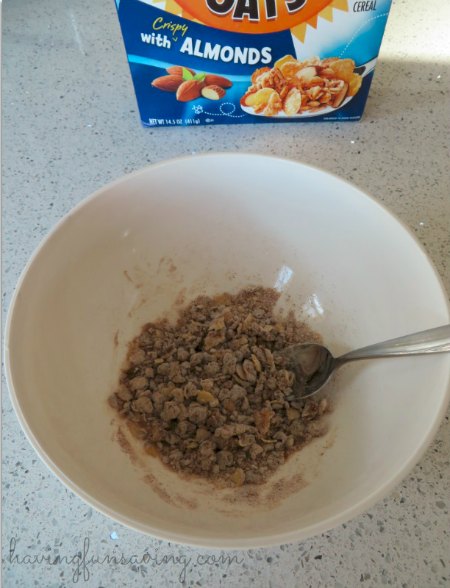 First, I started with a simple topping – that took me less than 5 minutes to mix together. No butter and I used cereal for that crunchy goodness 🙂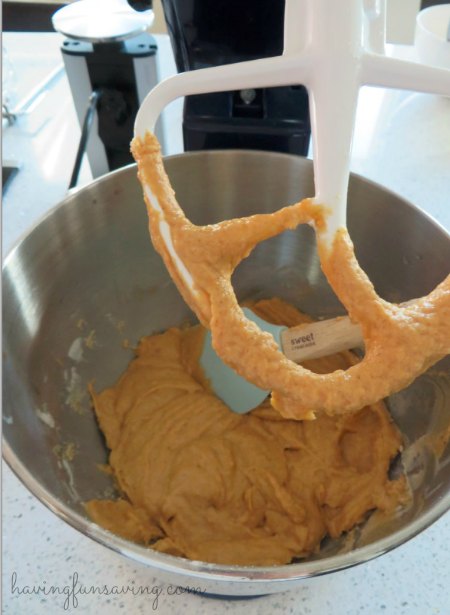 The batter was just a matter of mixing everything together! I did use my mixer, but you can definitely do it by hand if prefer to mix it that way.
Now, here's the recipe:
Pumpkin Coffee Cake – Low Fat!
Recipe Type
:
Breakfast or Dessert
Author:
Prep time:
Cook time:
Total time:
Ingredients
Topping Ingredients
3 Tablespoons flour
2 Tablespoons brown sugar
½ teaspoon cinnamon
2 teaspoons low-fat or skim milk (more if extra moisture is needed)
2 tablespoons crunchy nugget cereal – I used Honey Bunches of Oats with Almonds
Coffeecake Ingredients
1-3/4 cups all-purpose flour
2 teaspoons baking powder
1 1/2 teaspoons pumpkin pie spice
½ teaspoon baking soda
2 large eggs
1 cup canned 100% pumpkin puree
½ cup low-fat buttermilk
⅓ cup packed brown sugar
⅓ cup sugar
2 tablespoons canola oil
1 teaspoon vanilla
Instructions
Topping Instructions
In a small bowl combine the flour, brown sugar, cinnamon, cereal and milk with a fork until the mixture is crumbly.
Coffee Cake Instructions
Mix the flour, baking powder, pumpkin pie spice, baking soda in a small mixing bowl
In a large mixing bowl, add the eggs, pumpkin, buttermilk, brown sugar, sugar, canola oil and vanilla mix until well blended
Add the flour mixture and mix just until combined
Add the batter into a 9×9 pan or a round cake pan that is sprayed with cooking spray
Sprinkle the topping evenly over the top of the cake
Bake at 350 degrees for 40 to 45 minutes or until knife or toothpick comes out clean when inserted into the center
Notes
This is a healthier version of a Fall favorite recipe – Enjoy!
I hope you and your family enjoy this Low Fat Pumpkin Coffee Cake Recipe as much as we did!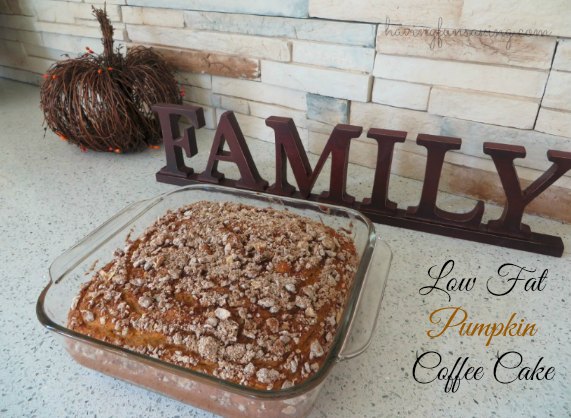 We had ours for breakfast – it is absolutely amazing with a nice cup of coffee, but it would also make for a perfect Fall dessert.

Love Pumpkin? Check out this Banana Pumpkin Pancake Recipe!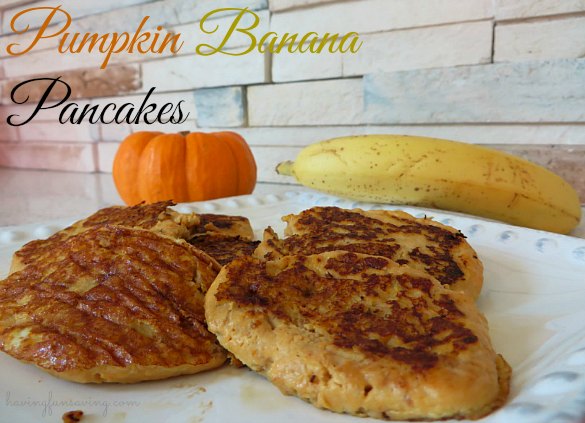 While you are at it, be sure to check out all the delicious recipes on Food Wine Sunshine and follow me on Facebook, Twitter, Pinterest, Google + and Instagram.
Looking for more delicious pumpkin recipes?