(Last Updated On: July 3, 2019)
This post was sponsored by the National Sleep Foundation as part of an Influencer Activation for Influence Central. All opinions expressed in my post are my own.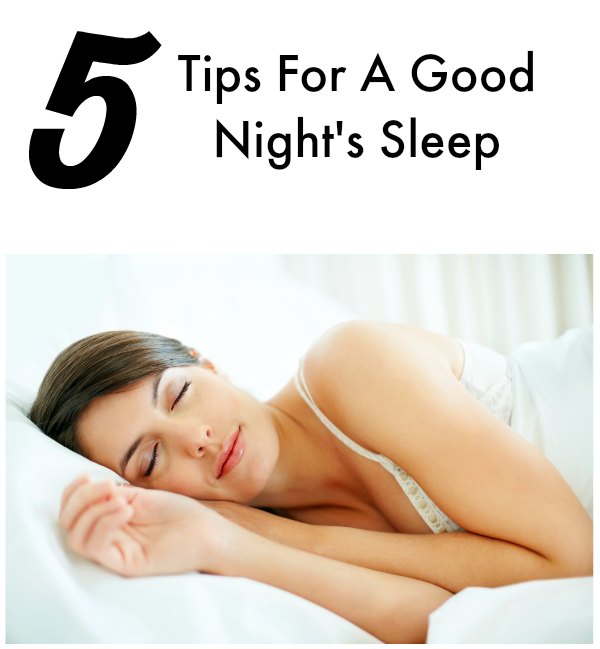 5 Tips For A Good Night's Sleep
Is sleep something you just dream about? That blissful state that you would love to come to you every night for at least 7 to 8 hours. Then after that 8 hours of rest, you wake up ready to take on whatever the world has in store for you. Right? Are you laughing at me or saying "I wish!"? Don't worry, you're not alone. In fact, it seems more and more that whenever I talk to family and friends that almost NO ONE gets the recommended amount of sleep each night and no one wakes up feeling refreshed.
We NEED sleep, that is the time that our bodies recharge, our muscles relax, and our brains get a break. Without sleep, we are actually doing more harm to ourselves than good. Trust me, I know! Every night when I lay down to bed my thoughts start to wonder – Is all of the kids' homework done? Did I start the dishwasher? When is that dentist appointment? Did I mail my dad his birthday card or is it still sitting in my truck? Not only does this prevent me from sleeping, but when I finally do drift off, my sleep is very restless.
So, how do we fix it?
That is exactly what I am sharing today. Five Tips For A Good Night's Sleep thanks to the National Sleep Foundation. Did you know that there are actually several useful websites out there that are dedicated to helping YOU get a better night's sleep? I'm glad I found out too 🙂
Five Tips For A Good Night's Sleep:
Exercise – Exercise is so good for us on so many different levels! It's best to get in a moderate to heavy workout several times a week but any is better than none. I love to run and go to Jazzercise, find the routine that is right for you.
Sleep on comfortable pillows and mattresses – I know buying a mattress is the last thing you want to do, but they do indeed wear down over time. If you haven't replaced it in 7-10 years, it's definitely something you should think about doing soon.
Don't eat right before bed – That sets your body into digestive mode, not rest mode.
Relax – Speaking of rest mode, you can't expect to run a bunch of errands and finish the kids' homework and then jump right into bed. Give yourself some time to unwind, preferably without technology.
Stick to a sleep schedule – Or do you best to.
You can discover more tips and resources for a better night's sleep HERE. If you are looking for more than just a better night's sleep…meaning you need help just getting some sleep….suffer from insomnia…Beyondtired.org is a great resource.
Looking for more resources on healthy sleep? Sleep.org also is dedicated to teaching us the benefits of positive sleep health. Get reading, start learning, and start sleeping.
Do you suffer from lack of sleep? What are some of your tips for a good night's sleep?
Be sure to follow the National Sleep Foundation on Facebook and Twitter to get more tips and learn more about the importance of healthy sleep.
While you are at it, follow me, Food Wine Sunshine on Facebook, Twitter, Pinterest, Google + and Instagram for more helpful tips and family fun.
National Sleep Foundation Giveaway
I-C will randomly select winners from all program entries and will facilitate fulfillment of the winning prizes (6 winners).