(Last Updated On: May 12, 2021)
What is sushi? Sushi is a Japanese dish of prepared with rice and a variety of ingredients, such as cooked and raw seafood and vegetables.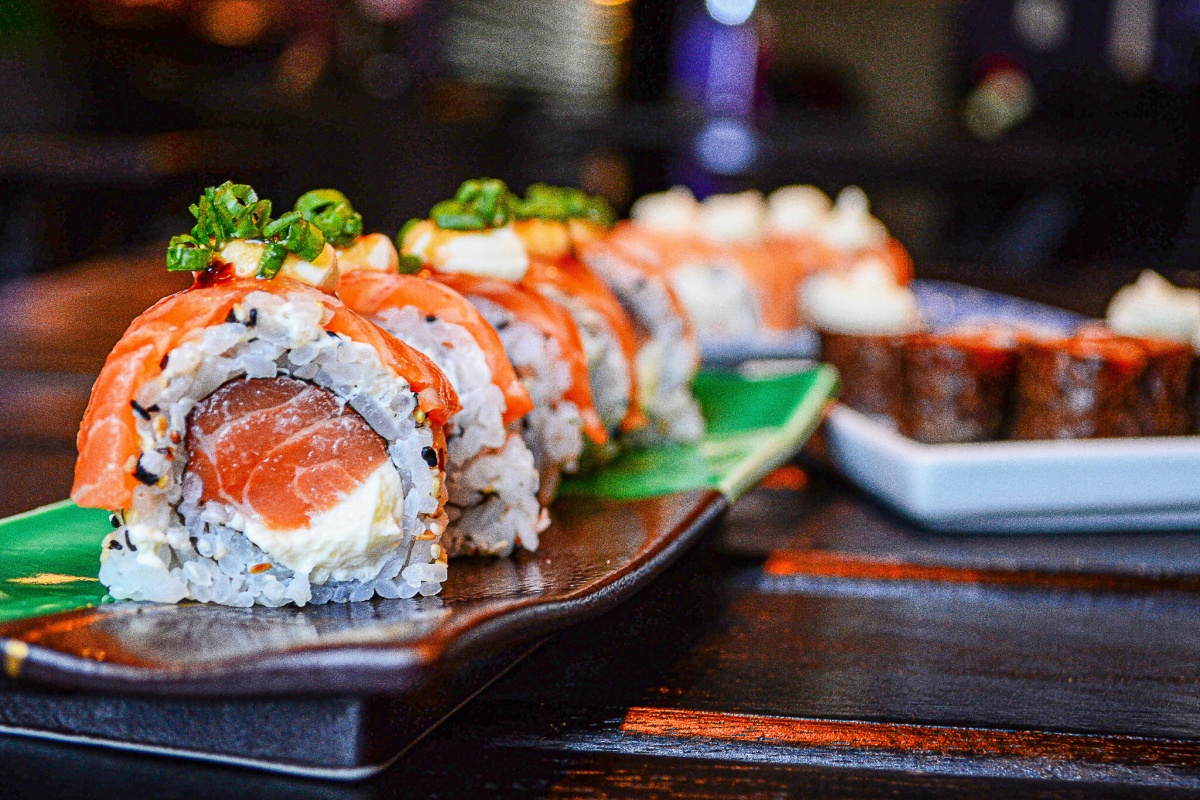 What Is Sushi?
Sushi has gained in popularity among all ages. It is part of Japanese cuisine consisting of raw fish and rice served with soy sauce and wasabi.
Sushi is a part of Japanese cuisine consisting of rice topped with fish or various types of shellfish such as lobster and crab, as well as varieties of uncooked fish. Some have cooked fish as well, this is actually how my kids prefer their sushi. Vegetables such as cucumber strips are added to the fish and rice and then rolled with dried seaweed. These are dishes fit for a connoisseur and attractive enough to model in photographs as shown on the menus and displayed on signs. So go pour yourself a glass of sake or Chardonnay (my recommended pairing for sushi) and let's learn more about what exactly sushi is.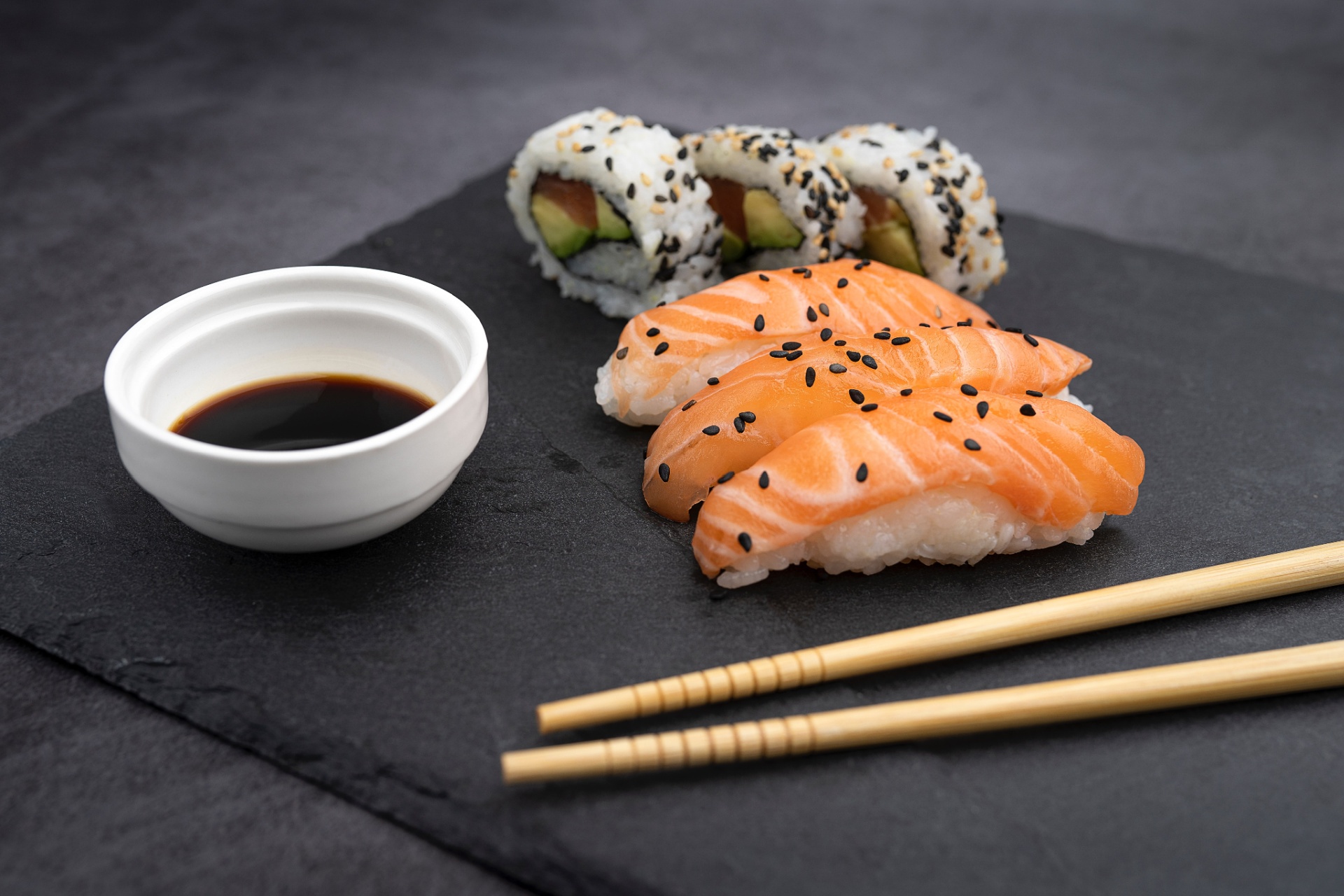 Sushi and Sashimi
Historically, sushi was made of fermented fish, a process that "cooked" the fish like escabeche, which is a Spanish dish also containing fish using a fermenting agent like citrus juice. For the original sushi, it became common to discard the rice and only eat the fish. Sashimi is sliced raw fish served without rice. Small amounts of vinegar are added to rice hastening the fermentation process to within a few days.
The common varieties of sushi served in North America are very different from their origins. Today, sushi restaurants use only the freshest fish and pride themselves on the quality of the ingredients they serve, and sushi chefs became masters of their own creations.
Varieties of Sushi
There are many common varieties of sushi hand rolls sets along with specialty rolls served in most modern North American restaurants.
Some popular varieties of sushi are:
California Roll: made with avocado, imitation or real crab, cucumber and seaweed, served rolled and cut into wheels.
Philadelphia Roll: raw or smoked salmon, cream cheese, avocado, and sometimes onion.
B.C. Roll: barbeque salmon skin, cucumber. (This is often referred to as a salmon skin roll after its ingredients)
Spider Roll: deep-fried soft-shelled crab, cucumber, avocado, and spicy mayonnaise.
Dynamite Roll: prawn tempura, avocado, cucumber, chili, and spicy mayonnaise.
The hand rolls sets of six to eight pieces vary with each customer's choices, which are often salmon, tuna, yellowfish, or smoked eel, and many others.
These rolls have as many variations as there are sushi chefs turning out these delicacies. As with any great cuisine, experimentation and improvement become part of the creative process.
Raw Fish and Mercury Poisoning
Eating sushi is not without dangers, which are minimized by modern food handling techniques. Raw fish is not always used in sushi – sometimes fish is frozen at a very low temperature for at least twenty-four hours to ensure that there are no live bacteria or parasites within the fish. Probably the biggest danger in a steady diet of sushi in our modern world is that fish contains small amounts of mercury, but sushi contains little amounts of fish.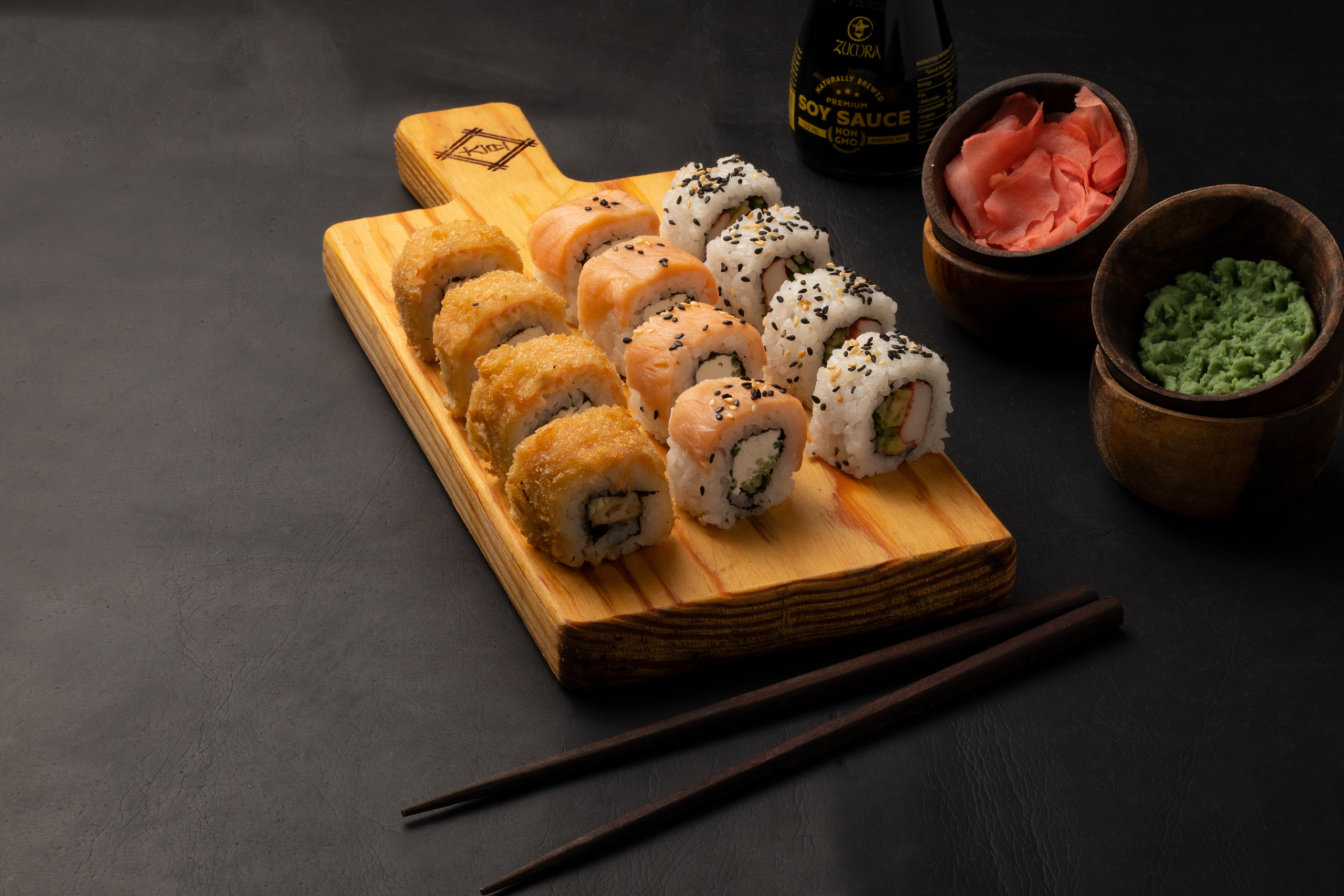 How Sushi is Served
A sushi restaurant is a minimalist experience. The serving dishes are usually plain and presented without accompanying sides. No one has yet served a California roll with a side of baked potato or Caesar salad. Served alongside the sushi is a bit of pickled ginger and a green substance called wasabi or Japanese horseradish. Presentation is considered most important, and great care is taken to please the eye and the palate.
Eating sushi is a bit of a ritual. The individual pieces are lifted with chopsticks and dipped in soy sauce and wasabi, and then transferred to your mouth for a tasty treat to be enjoyed.
Counting calories -Why Sushi is Healthy
Because people are more health-conscious today, sushi has risen in popularity. The calories in sushi are minimal, and fish is an excellent source of protein, providing the benefits of Omega 3 fatty acid.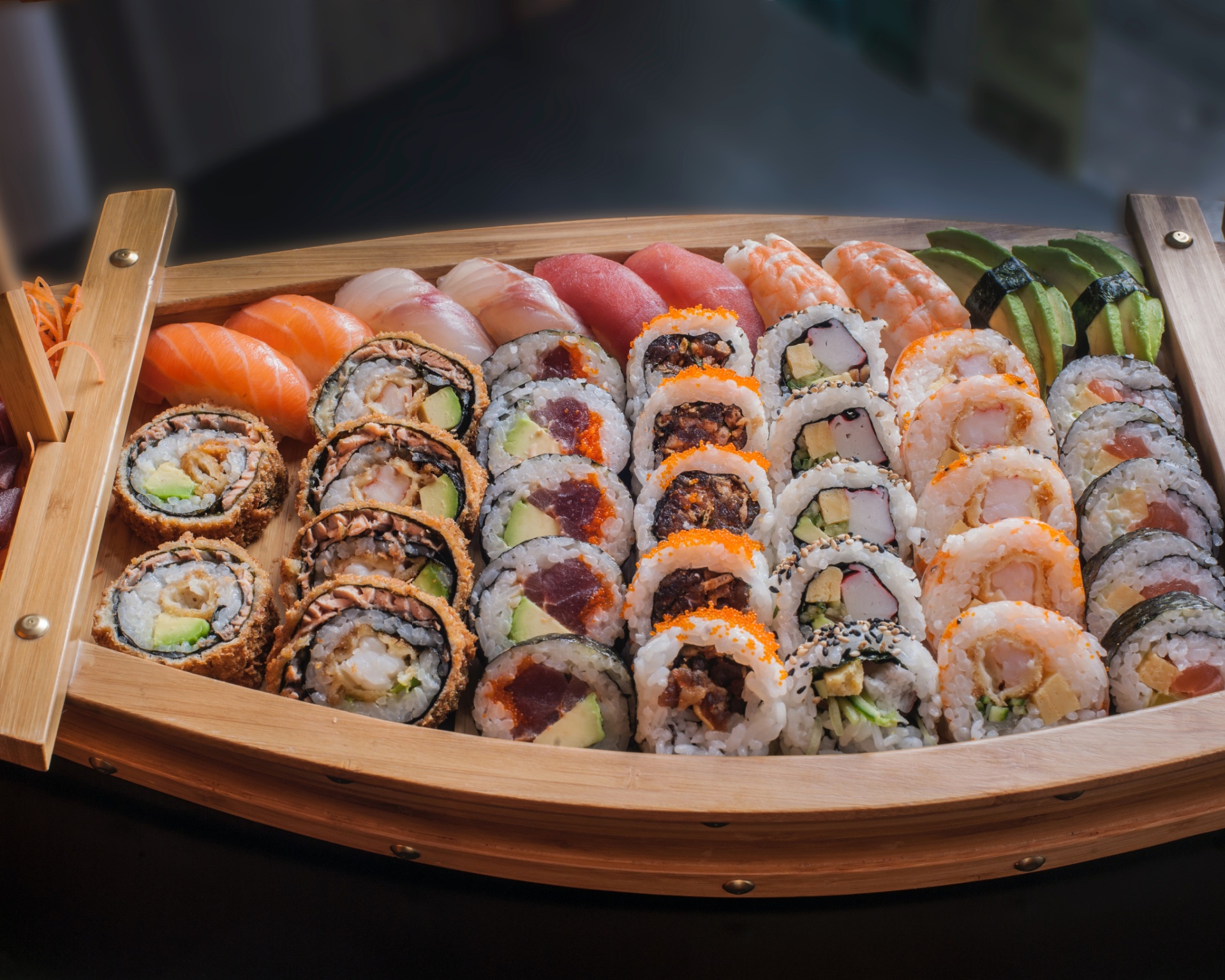 Asian Food in Restaurants
No matter the time of day, from 11 a.m. till closing, sushi restaurants have come into the spotlight and are here to stay. Where they once turned up sporadically, they now dot our cities, and everyone seems to have their own favorite restaurant.
Independent kiosks have sprung up in malls, plazas, and supermarkets, all pre-packaged selling selections of sushi to take out or eat there. Most sushi restaurants have sushi bars where you can eat while the chef prepares your meal. Other establishments have sushi boats that come to your table with all the trimmings. Either way, your sushi comes to you, enjoy the experience, and be aware that it will not be the last time.
One of our favorite days to get sushi is $5 sushi day at Publix 🙂 It's an inexpensive way to enjoy sushi and I don't have to cook!
Speaking of cooking, have you ever made sushi at home? We have done it once and it does require quite a bit of work. Making the sushi rice takes the longest, and then rolling everything is a process as well. While, it was definitely an experience making sushi at home, we usually leave it to the professionals.
What is sushi? Well, it's an art form in my opinion! What is your favorite type of sushi?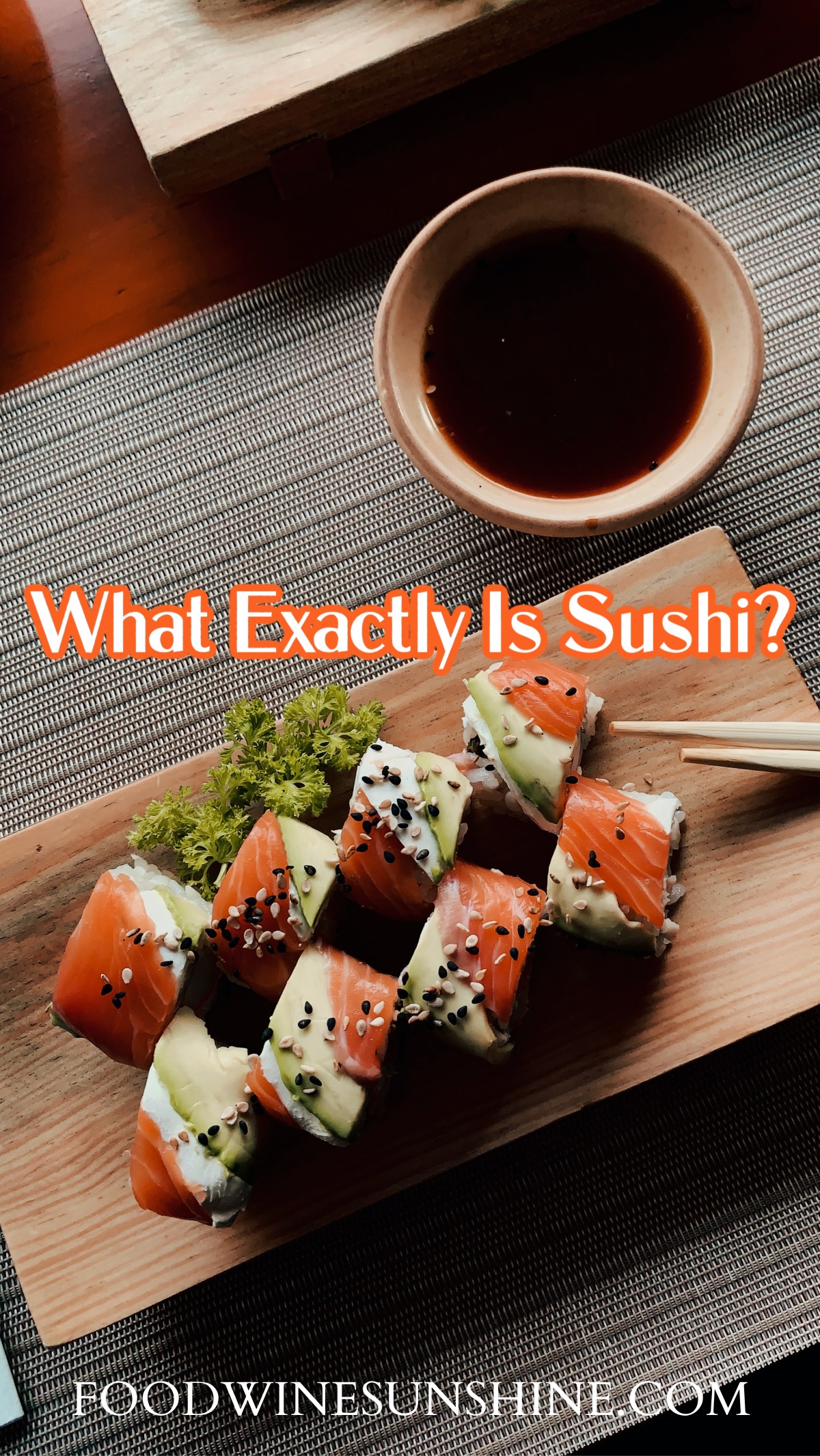 Be sure to check out all my recipes and follow along on Facebook, Twitter, Pinterest and Instagram.