(Last Updated On: August 10, 2019)
Look how beautiful this Beet and Blueberry Smoothie is! Not only is it rich in color, it is also rich in vitamins, nutrients, and antioxidants. This smoothie recipe is the perfect addition to your healthy lifestyle.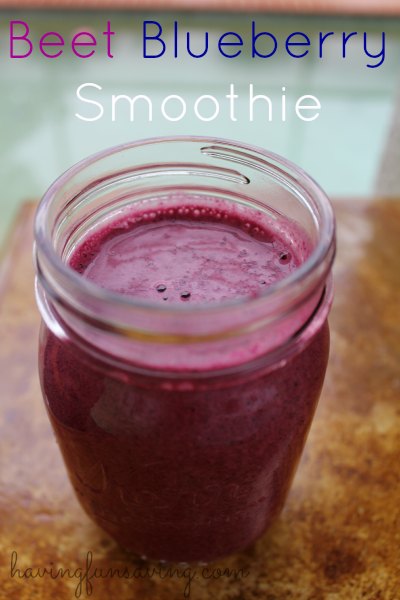 Beet Blueberry Smoothie Recipe
I have been enjoying a smoothie or juice every morning for awhile now. I really like making different ones by trying different fruits and vegetables. Well, Ninja Kitchen messaged me on Twitter to try one with a beet. A BEET. That may not sound weird to you, but I will be honest…I was scared! But, I did it! I will openly admit that I bought the smallest beet I could find though for my 1st time using one 😉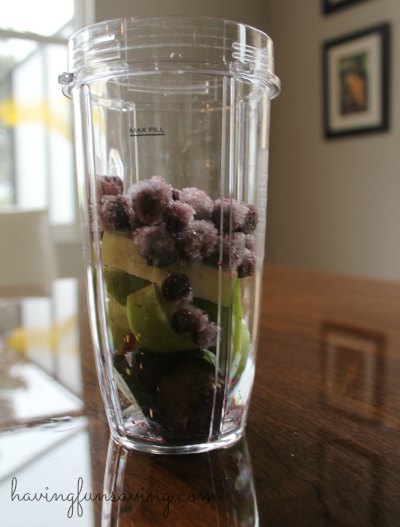 For my 1st beet smoothie I used my small beet, cucumber, tart apples, and frozen blueberries. Fresh blueberries would be fabulous as well, I just so happened to have frozen blueberries in my freezer. I will admit, I LIKED IT! I also loved the beautiful purple color 🙂
Here are some of the health benefits of the ingredients in this smoothie recipe:
Beets – They are very high in vitamin C, fiber, potassium, and they also contain vitamin B.
Blueberries – These beautiful blue…berries…are the King of Antioxidant Foods. Antioxidants protect our bodies from damage and can even help with anti-aging.
Apples – They are extremely high in antioxidants, fiber and flavanoids. An apple a day keeps the doctor away, so why not start adding them to your smoothies?
Cucumbers – These are great for rehydration. Cucumbers are also a great source of vitamin B, so that means they are a natural pick-me-up.
Protein Powder – Helps keep you full longer and makes your smoothie extra creamy.
Now, here is my Beet Blueberry Smoothie recipe, make sure to Print It and Pin It so that you can make it again and again.
Beet Blueberry Smoothie Recipe
Author:
Prep time:
Total time:
Beets and blueberries are full of antioxidants and when blended together you have a superfood protein smoothie. Make one today!
Ingredients
1 small beet – cut in half
1/2 tart apple – sliced
4-5 slices of cucumber
1/3 cup blueberries – frozen or fresh
1/3 cup Vanilla Juice Plus+ Complete Shake Mix
4-5 ice cubes
3-5 oz Coconut Water – you can use reg water as well
Instructions
Place ingredients as listed above into your Nutri Ninja or blender
Turn it on Ultra Blend – or similar setting
Enjoy!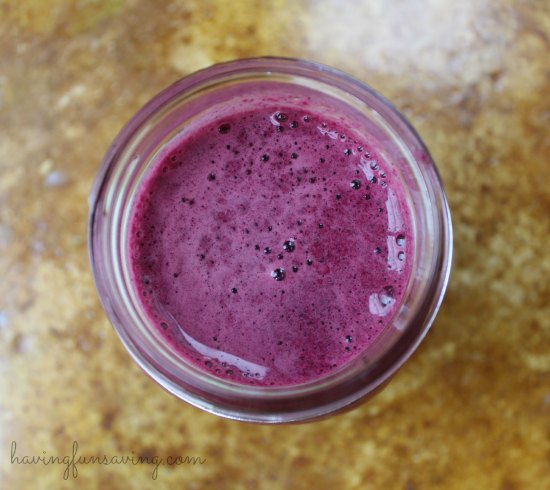 I did like adding in the apples, the more fruit and veggies, the better right? 🙂 Make sure to let me know if you try this Beet Blueberry Smoothie!
What is one of your favorite Beet Smoothie Recipes?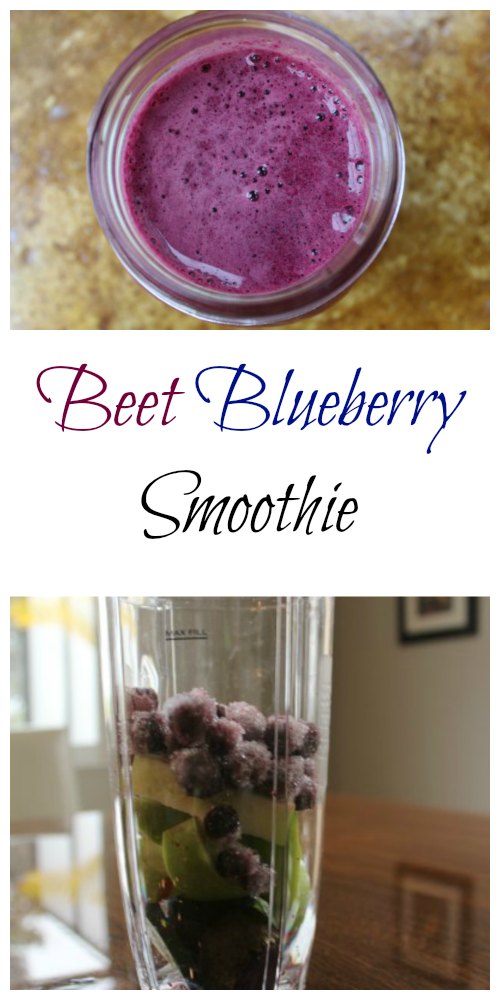 Be sure to check out my Strawberry Cucumber Carrot Smoothie too!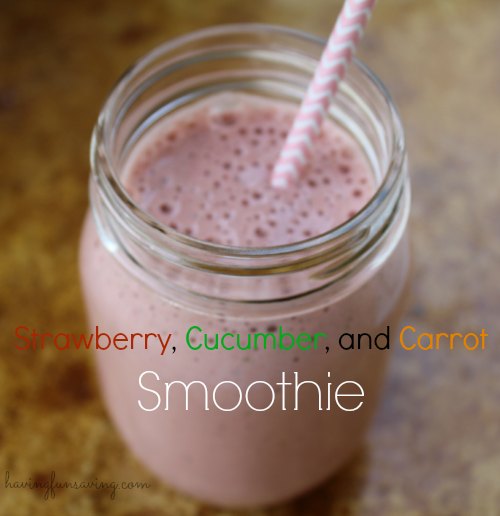 In fact, be sure to check out all the delicious recipes on Food Wine Sunshine and follow me on Facebook, Twitter, Pinterest, Google + and Instagram too.
Looking for more great smoothie recipes?