(Last Updated On: September 3, 2020)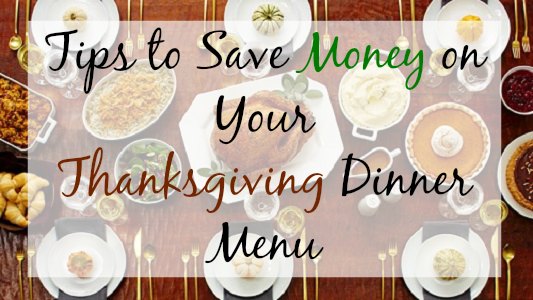 Tips to Save

Money

on Your

Thanksgiving

Dinner Menu
What is on your Thanksgiving menu? Do you have it planned yet? I don't know about you, but for the last week I have been stressing about what I need to buy, where I need to buy it from, am I going to be ready, will I be organized enough so that I can actually enjoy Thanksgiving with my family? Because that is what Thanksgiving is all about – celebrating the things we are THANKFUL for. It isn't about stressing out about the meal!
Well, one thing I am thankful for this season is the fact that I downloaded the Flipp app. I told you guys about it awhile back, it's a FREE app that puts all the sales circulars right on your phone. Because let's be honest, are you ever ANYWHERE without your phone? So, when I have a moment, I open the Flipp app and I can check out all the sales at my favorite stores. Right now, it's the grocery stores.
I love Thanksgiving dinner and all the food, but I have no desire to spend a small fortune on it. So how does Flipp help me?
Simple, I open the app, search the things I need.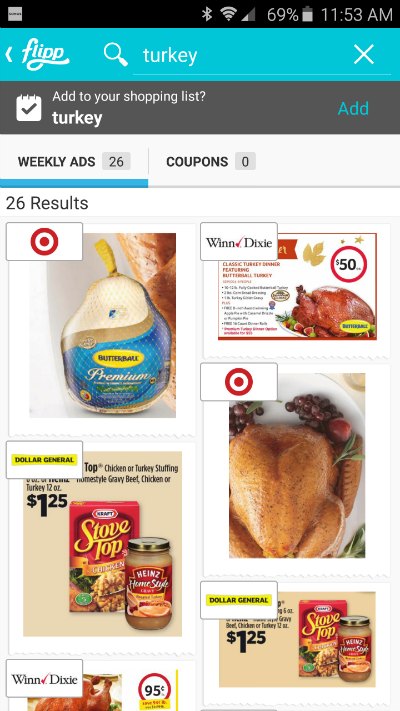 Turkey on anyone else's Thanksgiving menu?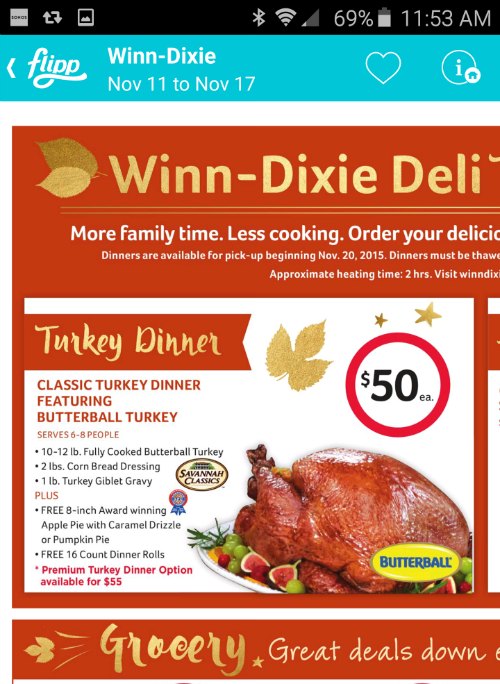 And bam! Looks like there's a fabulous deal at Winn Dixie right now. I can get a whole meal deal, or grab a frozen one. That took me about 3 seconds to find 🙂 I also learned from the ad that if a competitor has a better price Winn Dixie will match it.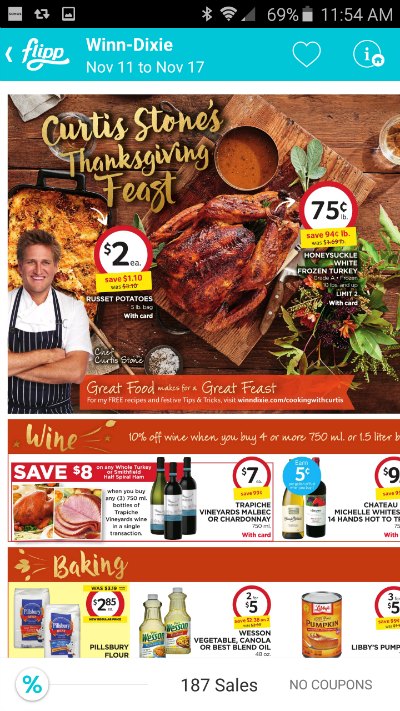 Now that I know that I will be headed up to Winn Dixie to grab my turkey I browsed the whole ad. Since I will be there anyway, I wanted to see what else I could score at a good price.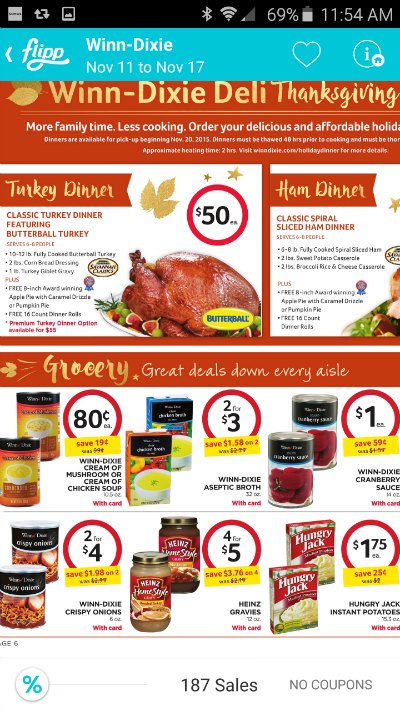 Gravy is on sale, Cranberry Sauce, Cake Mix, Pumpkin (for my Pumpkin Dinner Rolls and Pumpkin Angel Food Cake – recipes below)…Perfect!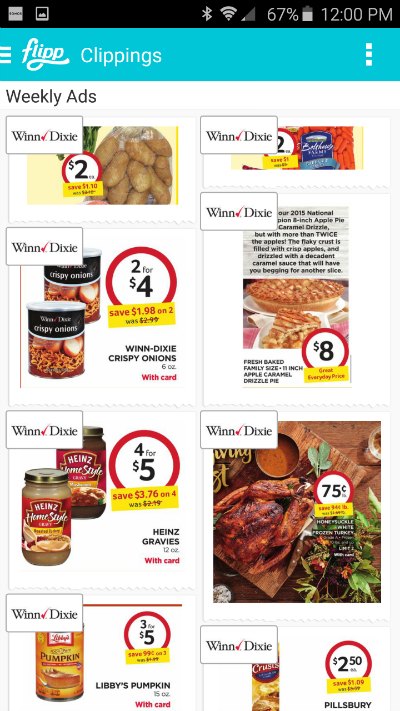 I was able to "clip" the deals I wanted, save them to my phone and have a nice list made in under 10 minutes. All from my phone. No need to search for the Winn Dixie ad or go online. No need for me to looks for a bunch of different ads from last Sunday's newspaper (where is that anyway?!).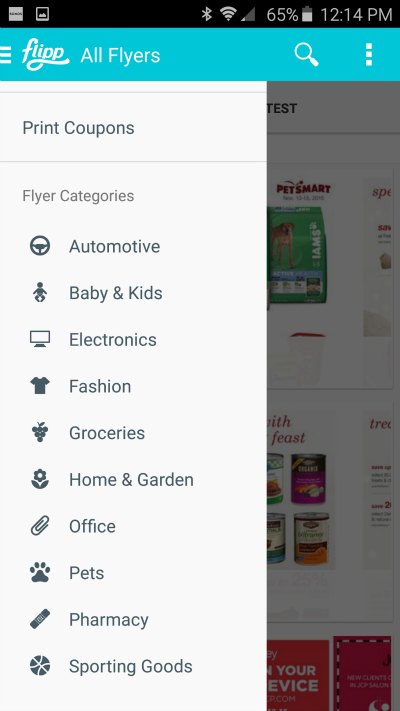 Flipp not only saved me time and money, but it is helping me save my sanity! One less thing to worry about is a wonderful thing. Now, if Flipp could just help clean my house for the big dinner that would be great (and come back once dinner is done!). I guess for now I will be happy with the saving of time and money…that is priceless after all. Especially this time of year!
While this post is sponsored by Flipp, all tips, opinions, and my love for saving time and money are my own!
Don't have the Flipp app on your phone yet?
What?! Don't worry, it's an easy thing to fix 🙂 Just download Flipp from the GooglePlay Store or from the AppStore for FREE
Need some inspiration for your Thanksgiving feast before you check out Flipp to make your grocery shopping list?
Check out these favorites: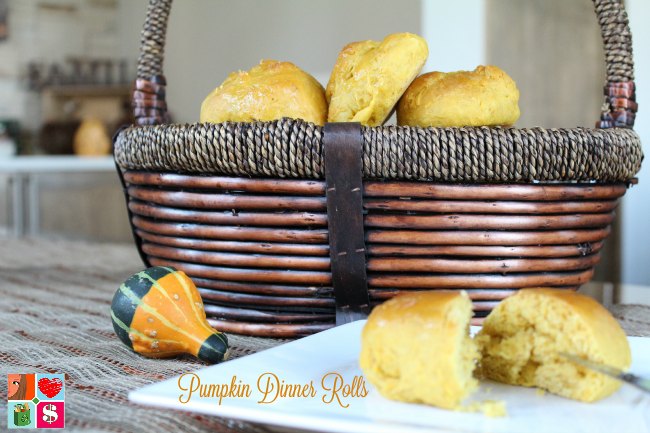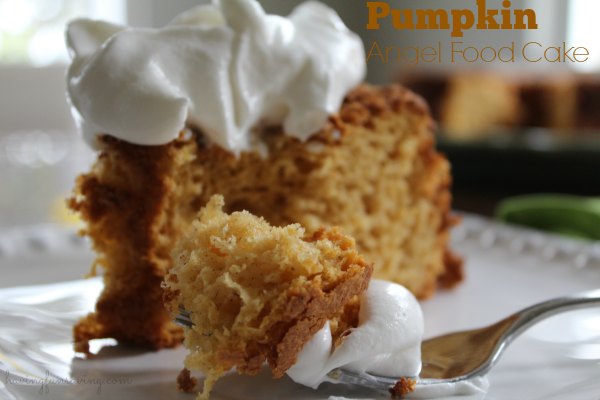 Be sure to check out Flipp on Facebook and Twitter to stay up to date with all the FUN ways to help you save time and money. Be on the look out for my Black Friday savings tips soon 😉
While you are at it, check out Food Wine Sunshine on Facebook, Twitter, Pinterest, Google + and Instagram for more tips, healthy recipes, family fun and more.