(Last Updated On: September 4, 2020)
Disclosure: This post is sponsored by Flipp, all opinions and money saving tips are 100% my own!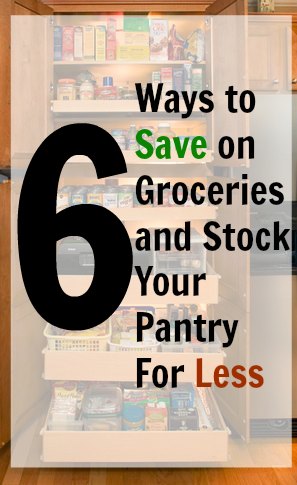 6 Easy Ways To Save On Grocery Shopping
I know that saving money on groceries can be hard, no one wants to spend a bunch of time prepping for what seems to be a few dollars in savings at the checkout. Well, I am here to tell ya that saving money and eating healthy is easier than you think!
Here are my 6 Easy Tips To Help You Save On Grocery Shopping
Don't Go To The Store Hungry
This one will get you spending more every time! If you walk into the store hungry, EVERYTHING ends up in your cart.
Make a List and Stick To It
If you run into the store just to grab the 1 – 2 items that you need for dinner that night, do you really just buy those few things? Or do you end up with a bunch of other things that you "thought" you may need as well? Those extra things can really add up monetarily!
Buy in Bulk/Stockpile
When items that your family uses on a regular basis are on sale (or BOGO) stock up! I am not talking about buying 100 of them, just buy enough to get you to the next sale. Most sales cycle every 4-6 weeks, so buy enough of that item to get you to the next sale. Your goal is to never have to buy something for full price.
Use Coupons
You can print coupons, get them from your local newspaper, and many stores even have online coupons available now. I know my favorite stores, Winn-Dixie, Target and Publix all have online coupons that you can redeem at the cash register.
Price Match
If your local store price matches with other local competitors – DO IT! I know Walmart participates in price matching. Basically, you are getting the cheaper price from one store at the store you are at. You will need to have the ad/proof of other price with you when doing this.
Plan Ahead
This is perhaps the most important one. If you don't know what is on sale where, you will waste time driving from store to store chasing a deal. Or you will send too much money at one store when it was on sale at the store across the street.
Are you sitting there thinking "Gee, Tracy that all sounds great but who has the time to do all that?" Well, I have your next favorite app.
Yes, there is an app that is designed to help you save time and money.
So, now are you sitting there saying "Gee, Tracy, another app? Is this one of those that I have to upload receipts to and jump through hoops to get discounts?"
And to which I will say NOPE.
Flipp is the essential food and grocery shopping app. It let's you FLIP through all your local store ads on YOUR PHONE (or tablet!)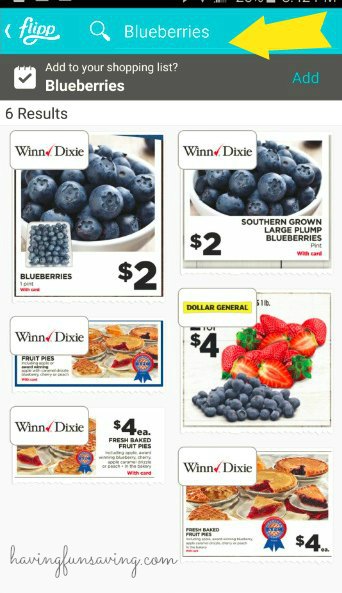 You guys know that I love to cook, and eating healthy is very important to me, and I get asked all the time "Isn't eating more healthy really hurt your budget?" Well, not if you know where the items you need are on sale!
Just download Flipp from the GooglePlay Store or from the AppStore for FREE and you are already on your way to an easier grocery shopping experience. It only takes a moment to install.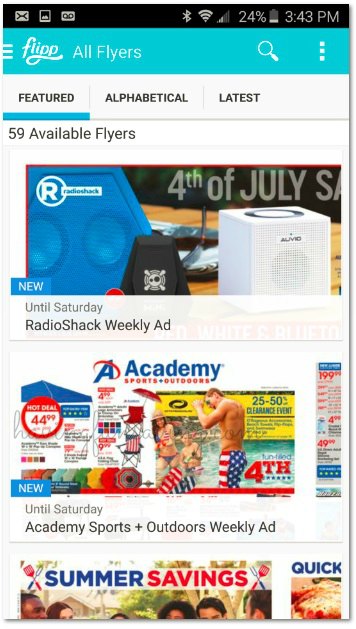 Not only does the app let you plan ahead, browse, search for specific items, search for a specific savings amount and it also lets you make your grocery shopping list directly on the app.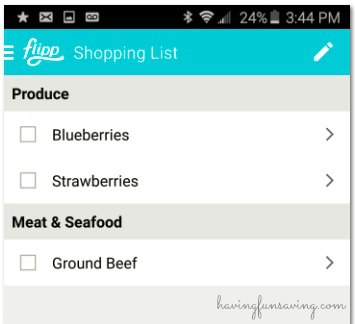 Once you are in the store, you can easily check off items from your list to ensure you pick up everything they need (and also stick to your list!). No more writing a list on paper, then losing the piece of paper, then forgetting what you REALLY needed when you get to the store! I can almost guarantee that you will always have your phone with you. And if you have your phone with you, you have Flipp with you. If you have Flipp with you, you have your list, ads, and savings all at your fingertips.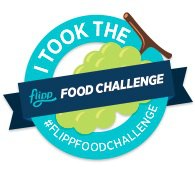 In fact, I just recently took the #FlippFoodChallenge. Just last weekend I was getting ready to head to the grocery store and I sat down for just a few moments with my phone and I planned my trip with the Flipp app. I was able to follow almost all my Tips For Saving On Groceries just by opening up the Flipp app!
I was able to Plan Ahead, and that in return allowed me to buy items on sale in bulk, organize my coupons, and make a list that I could stick to. Unfortunately the app doesn't feed you, so I did head to the store after breakfast so I wasn't hungry 😉 You will be surprised how far you can stretch your grocery budget with minimal effort.
Like to Menu Plan? Flipp can help you there too – just use that Search Function I mentioned (and pictured above) to search out the ingredients you need and it will let ya know where the best prices are. Don't forget to check out my delicious recipes for inspiration 😉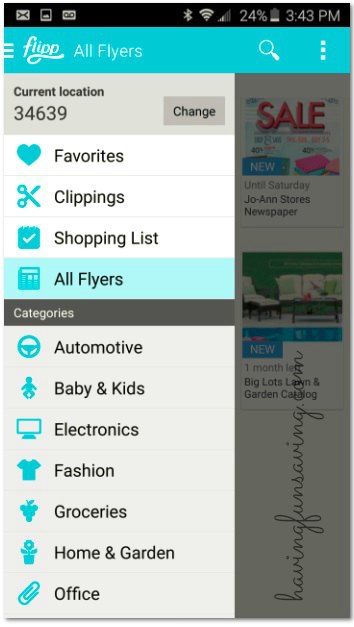 Want to know what else is really cool? Flipp doesn't just work on grocery ads – it has over 400 retailers!! So that means if you want to buy some furniture…or get ready for Black Friday Sales…you can do all that on Flipp too!
Be sure to check out Flipp on Facebook and Twitter to stay up to date with all the FUN ways to help you save time and money.
While you are at it, check out Food Wine Sunshine on Facebook, Twitter, Pinterest, and Instagram for more tips, healthy recipes, family fun and more.
What are some of your tips for saving on groceries?