(Last Updated On: March 20, 2022)
Make this the BEST Summer yet with these 5 Tips For Summer Entertaining Made Easy! These easy entertaining tips will have you enjoying the summer parties more and working less! While this post is sponsored, all opinions are my own.

5 Tips For Summer Entertaining Made Easy
Summer is just about here! WOOHOO! That means the kids will be out of school, the days are longer, and there is more time for fun with friends and family. We are very fortunate to live in a neighborhood where we are all very close friends, and that means we love having impromptu get-togethers. There's always a reason to have friends and family over, right?! Especially in the summer 🙂 So, since I am always looking for ways to make entertaining easier, I thought I would share a few tips with you all that I find helpful.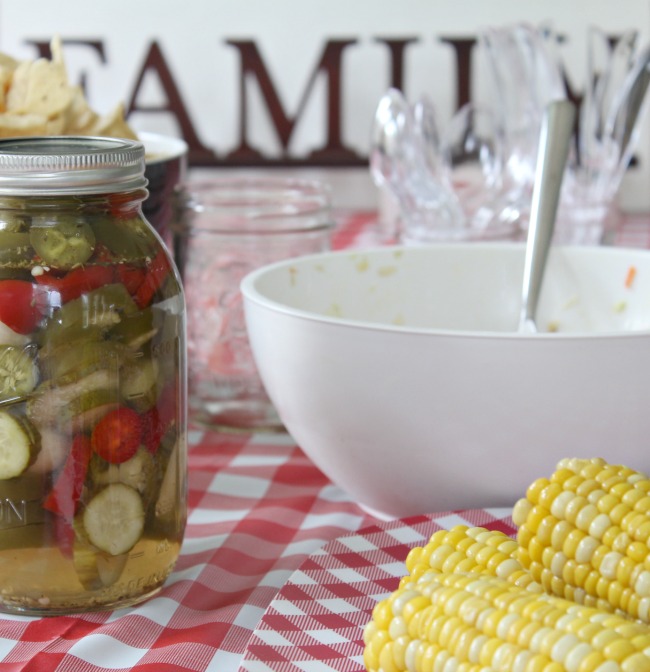 Tips For Summer Entertaining Made Easy
Be prepared – Always have paper plates and napkins in the pantry. Paper towels work in a pitch too. Paper and plastic products do make for easier clean up. Be sure to have a couple varieties of Concord Fresh Success packets in the pantry so that you can make a variety of appetizers or side dishes in a pinch.
Backyard games – Have a few stored in the garage, we have corn hole, a small volleyball net, and various balls on hand at all times. Oh, and water balloons! Water balloons are always a fun thing for kids to do.
Easy Centerpieces – I have a bunch of mason jars on hand, they are perfect for adding flowers to or even your plastic ware for a simple and cute centerpiece. If you have time, consider painting a few for an extra personal touch.
Snacks – If you have kids, you have snacks in your house. There is no need to go out and buy a bunch! Cut up that watermelon, put sliced cheese on a plate, cut up some fresh veggies, pull out that jar of pickled peppers and put those chips in a bowl, make guacamole or salsa quick and you're ready.
Keep Drinks On Hand – Juice boxes, waters, sodas, and keep a few simple buckets for ice. If you want to make some simple adult cocktails, my Call Me A Cab Lemonade Cocktail is always a favorite.
Music –You don't need surround sound or anything, but a simple portable speaker with some tunes will always liven up the party when you need it.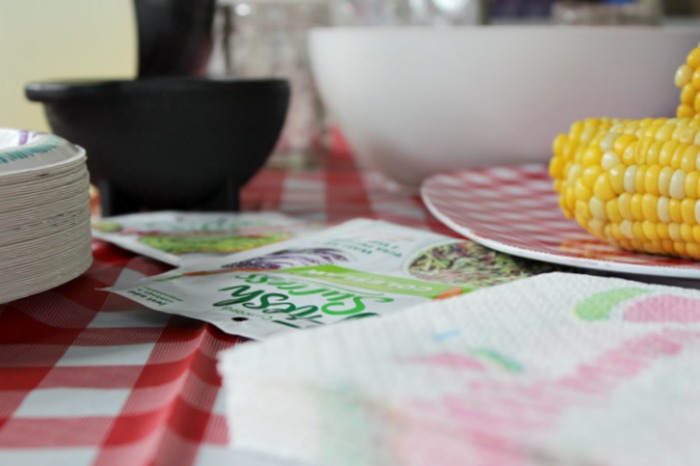 Now where you are hosting the party or going to the party, having delicious side dishes or appetizers that you can make quickly is always a plus, that's why I have Concord Fresh Success seasonings in my pantry. What is Fresh Success? You may be more familiar with name Concord Foods, I promise you have seen the small packets by the fresh produce in just about every store. Well, their new line is called Fresh Success and it is a variety of seasoning and smoothie mixes with no artificial flavors, colors or preservatives.
So, basically Concord Fresh Success makes it easier for all us to serve up more fruits and vegetables in a variety of healthy and tasty (and easier…did I mention they make it EASIER?!) ways.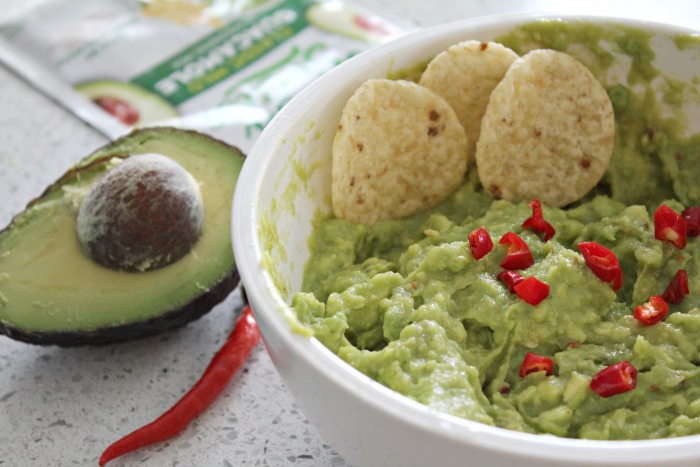 I made this deliciously Spicy Guacamole in about 2 minutes for our party last weekend! I just mashed up 3 avocados and mixed in the Fresh Success seasoning packet. My family (and friends) all like spicy foods, so I made the Spicy Guacamole. I will be honest, I didn't think it would have much "heat" as we all like it hot, but the flavor was perfect! I had several of my friends ask me how I made it 😉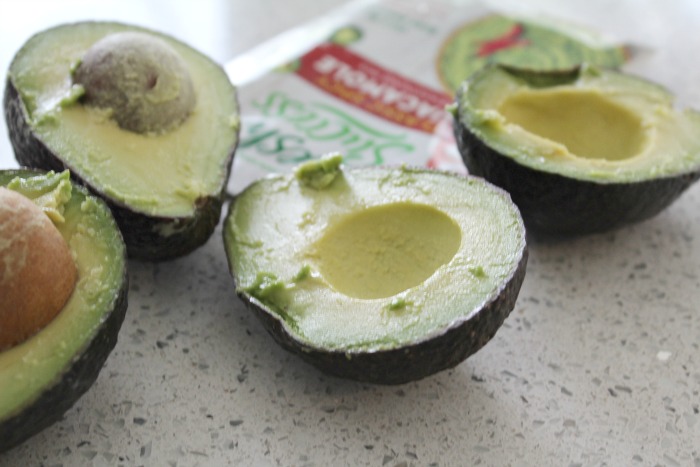 I finally fessed up and said it was the easiest guac I have ever made! If you don't like your guac spicy, there is the Classic Guacamole from Concord Fresh Success as well.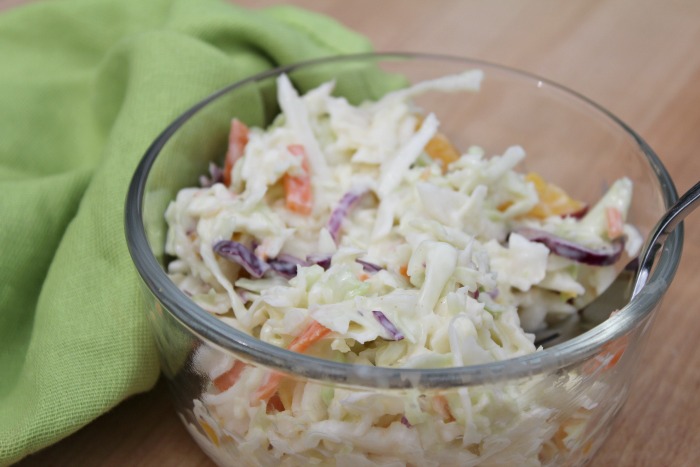 Coleslaw is another super simple side dish that is a perfect addition to just about every party-menu. Again, I made it for our party last weekend. I love adding a bit of fruit to my coleslaw for a fun flavor twist, this time I added in mango.
Here's that simply delicious Coleslaw printable recipe: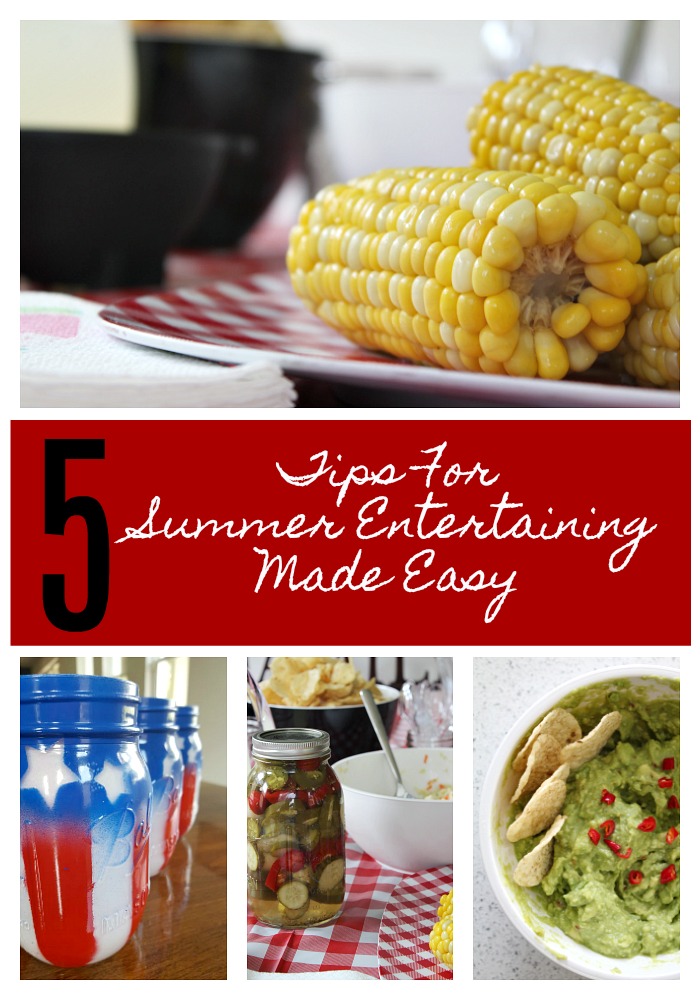 Simply Delicious Coleslaw Recipe
This coleslaw is ready in just a few minutes and is full of flavor. Serve easy recipe at your next summer party!
Print
Pin
Rate
Ingredients
1

Concord Fresh Success Original Coleslaw Mix

1

bag pre-shredded coleslaw

1/2

mango - diced

3/4

cup

mayonnaise
Instructions
Combine the Concord Fresh Success Original Coleslaw Mix and mayo in a small bowl

Add the pre-shredded coleslaw to a large bowl

Stir in the mayo mixture

Sprinkle on the diced mango

Cover and refrigerate for approx 30 mins or until ready to enjoy!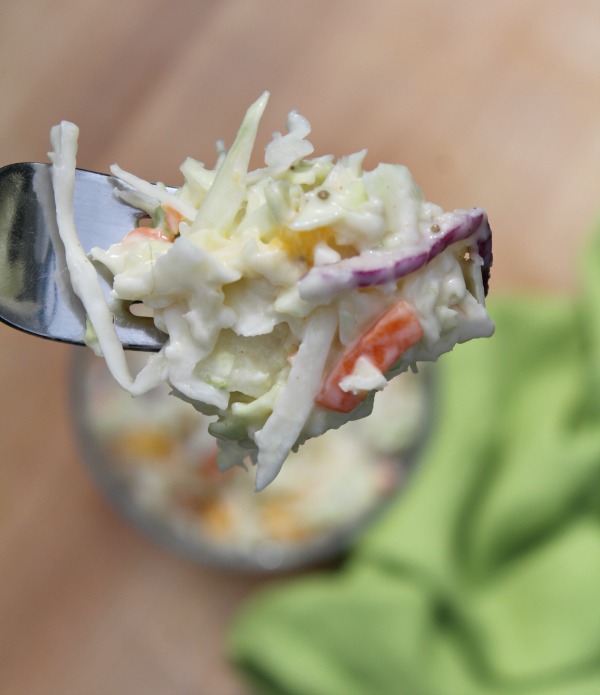 Now that you have everything you need to make your next Summer party an easy success, am I invited?!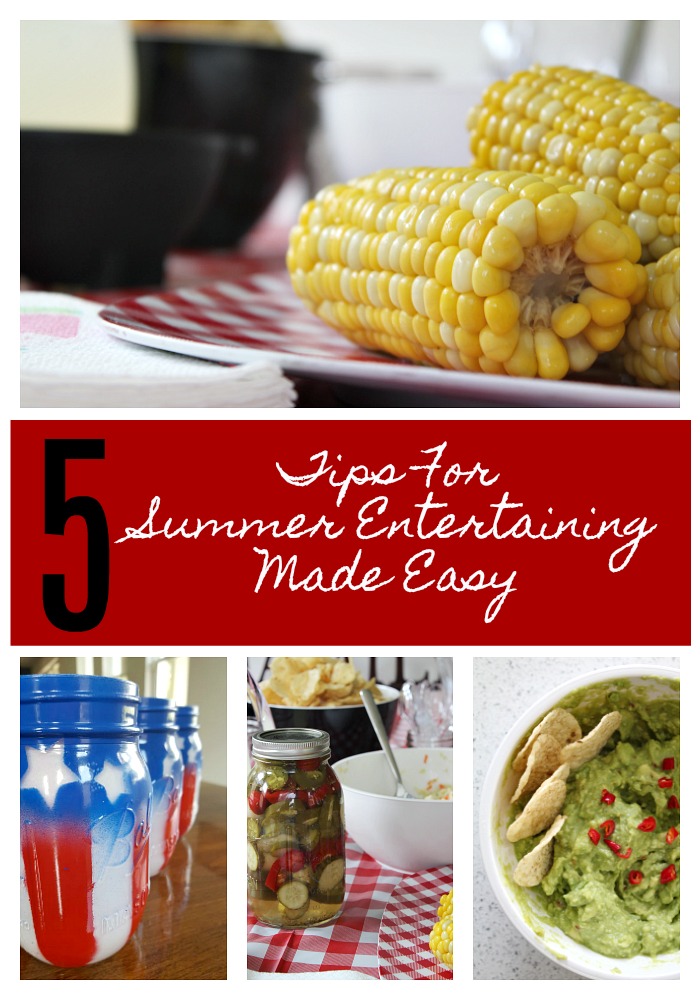 What is one of your tips for summer entertaining made easy?
Ready to learn more about Concord Fresh Success? Check them out online and stay social by following on Twitter, Pinterest, Facebook, and Instagram.
Follow me on Facebook, Twitter, Pinterest, and Instagram.