(Last Updated On: April 15, 2020)
This post was sponsored by Optimum Nutrition as part of an Influencer Activation and all opinions expressed in my post are my own.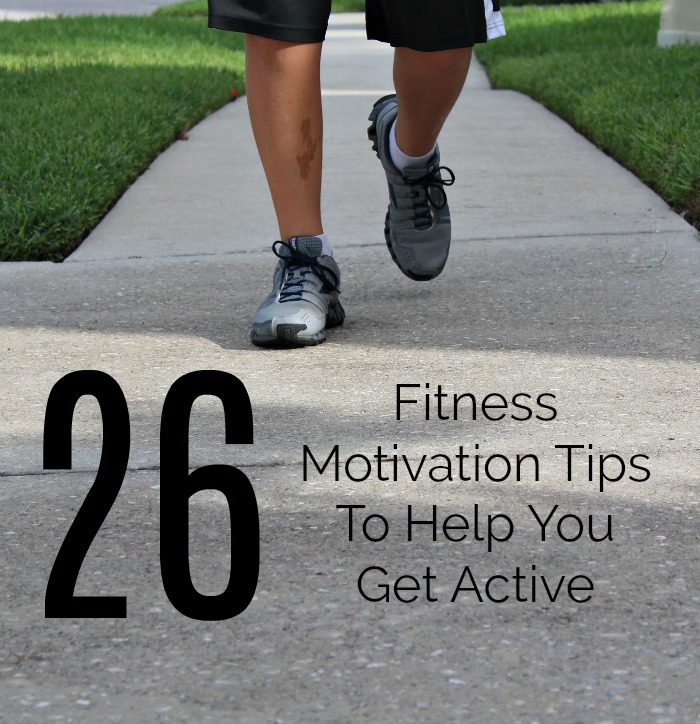 26 Fitness Motivation Tips To Help You Get Active
We all need a bit of motivation from time to time. Whether you are in the best shape of your life, or just trying to figure how to get started on your healthier life journey, a little motivation goes a long way. I have been on my journey to a healthier life for years now and my goals are always changing but my need for some fitness motivation is always there. It's very easy to get into an exercise rut, skip workouts or starting talking negatively to yourself about body image and health, but we can't give up on ourselves or our health.
I wanted to share some fitness motivation tips that have helped me throughout the years in hopes that they will help you too. I am not perfect (or a doctor! These tips are just that…tips), but I am a happier and healthier me thanks to fitness and trying to eat better. In trying to eat better, I have found that having protein-filled options, like Optimum Nutrition® Protein Cake Bites, readily available in my pantry help me stay full longer and stops me from eating (and buying!) chips and candy 😉 ON® Protein Cake Bites are deliciously whipped protein snacks coated with yogurt or chocolate flavored frosting. With 20 grams of protein in each 3-cake serving, Cake Bites (look for flavors Birthday Cake, Red Velvet, Chocolate Dipped Cherry, Chocolate Frosted Donut at Walmart) are a convenient grab and go option for us active adults. Plus, they are delicious!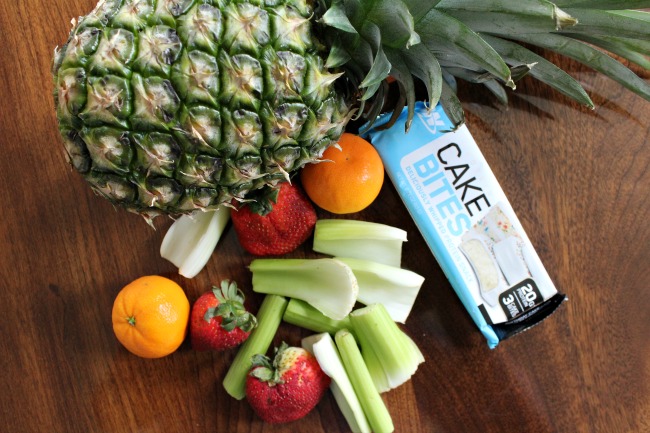 Speaking of being active adults…here are my 26 Fitness Motivation Tips:
1. Answer The Question Why?
Ask yourself why you are working out in the first place, if you stopped working out for awhile and are now looking to start again, ask yourself why you stopped.
2. Work Out For A Reason
Make sure you are working towards something. Better flexibility, more arm strength, better health, etc.
3. Be Positive
When you think negative thoughts, negative things happen. It's just how it works, but if you wake up today and say "It's going to be a great day" you are going to have a great day! Envision your goals and identify your potential obstacles and make a plan to overcome them. THINK POSITIVE.
4. Set Realistic Goals
Starting an intense routine can leave you disappointment and hurt. Set goals that are right for YOU. That may be walking a mile a day or it may be doing CrossFit 5 days a week, everyone is different. And don't be afraid to change your goals if needed.
5. Make a Plan That You Can Stick To
You plan can be as simple as working out 4 times a week, or making sure to walk on your lunch break. But, have a plan so you can reach your goals.
6. Buy Workout Clothes
This is a commitment! Not only to yourself, but you are saying that this is something that I will invest a few hard-earned dollars in.
7. Give Yourself Something To Works Towards
Plan a 5k, 10k, Half Marathon etc. When you are training for something (an actual date or event) it will help you stay on track.
8. Show Self-Love
Your body is a temple and can do amazing things, appreciate it.
9. Stop Being Negative
I would bet that you are harder on yourself than anyone. I know I am. So, if you miss a workout or eat that cookie, don't focus on it as a "mistake" just look forward and see what you can do differently tomorrow.
10. Avoid Comparisons
Everyone is on social media lately, and it's so easy to make comparisons to others as we see millions of pictures and updates daily. But, you are the only you out there, and that makes you pretty darn special.
11. Be Accountable
Tell someone your goals and/or write them down. When you talk about your goals and actually see them written down you will be more likely to stick to them. Another form of accountability is to keep a Food Journal, writing down what you eat holds you accountable for those calories.
12. Get A Workout Buddy
Everything is better with friends! You can also look into getting a trainer. When you are working out with someone else, you are more likely to do it.
13. Don't Miss Mondays
Starting your day off on the right foot will help you stay on track during the week.
14. Try a New Workout
Whether it be a class, or going to the gym for the first time in 12 years. Trying something new can be a great motivator.
15. Work On Changing Those Bad Habits
Instead of a soda, how about trying a bubbly water? Used to having a mid-day candy bar? Grab some dried fruit and have a glass of water and determine if you still HAVE to have that chocolate fix. Feel like you need caffeine to make it til quitting time? Instead of grabbing an over-priced sugar-filled latte, grab a glass of water and stir in some Optimum Nutrition® Performance Energy. OP Performance Energy provides about as much caffeine from natural sources as a cup of coffee with 3 grams of muscle supporting amino acids. These fruit-flavored powders (Grape and watermelon) mix easily into cold water using just a glass and spoon making it a great option for morning wake up, before exercise or as an afternoon pick-me-up.
16. Remind Yourself Of Those Rewards
Keeping up with your new good habits will lead to health benefits. Which is why you started on this healthy life journey in the first place. 90% of any workout is actually mental.
17. Remember That Success CAN Happen, and will, just stay focused.
18. Focus On Your Victories
Whether it be by the number on the scale, your BMI changing, your jeans fitting better, you just feeling better. Give yourself something to measure your successes.
19. Take A Break If You Need It
Listen to your body…and mind. Sometimes you just need a mental health day, if you need it…TAKE IT.
20. Stop Making Excuses
Everyone has one…or a million. Just get out there and do it. You'll be glad you did.
21. Don't Be Too Quick To Judge
Try that green smoothie or that dance class with an open mind, you may just like it.
22. Drink More Water
We are made of water, you need to replenish it. And when you do, it makes you feel better. Drinking water first thing gets your body ready for the nutrients you are going to feed it during the day. Actually, make sure to drink water through the whole day, you should get in at least 60 oz to keep your body hydrated.
23. Watch What You Eat
Your body craves what you give it. If you give it candy – it will want candy. If you give it fruits, veggies and protein, that is what your body will start to crave. I love having an Optimum Nutrition® Whey Protein Isolate shake (I like both the chocolate and vanilla) before I workout, my body needs it. ON® Whey Protein Isolate is for active, healthy adults (like us) looking for high-quality protein. It is an easy-to-mix powder that leaves much of the fat, carbohydrates and sugars 'isolated' out, leaving me with 25 grams of protein in a 130 calorie shake that is free of artificial colors, flavors and sweeteners. This gluten free formula is also banned substance tested for your peace of mind.
24. Get Enough Sleep
Your body needs rest. It is when your body recovers from everything that you did to it during the day. When you are rested you will feel more energized in the morning, and more likely to workout and eat right.
25. Have Fun
Enjoy what you are doing! Go to a new class, try new machines, bring a book with you to read while you do cardio. If you are looking forward to your workout, you are more likely to do it.
26. Keep Trying
This is probably the most important tip I have for you. Keep trying. This is for YOU, and can only be done by YOU. So, DON'T GIVE UP.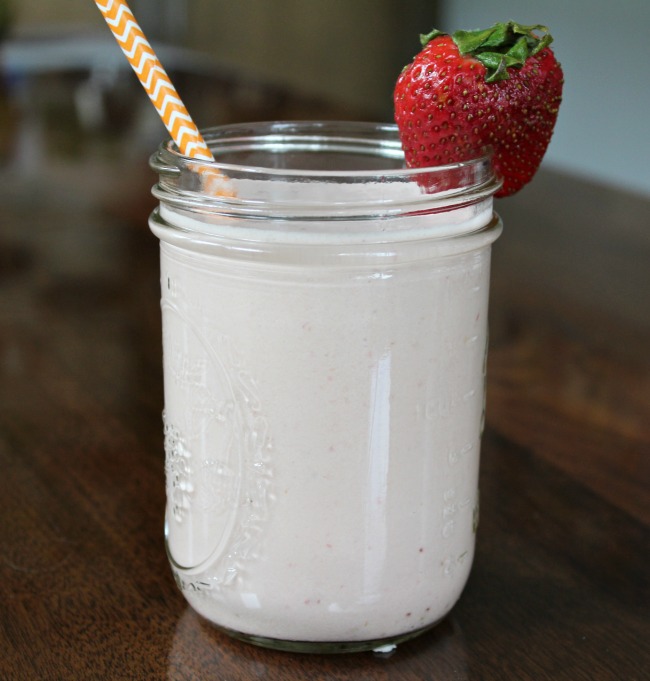 Remember, that activity and diet go hand-in-hand. It's like they are married, don't view them as separate. So, when you are ready to start on (or re-start) on your healthier life journey remember these fitness motivation tips and head to Walmart and check out the selection of Optimum Nutrition® products to help you get out, get active and feel great about it.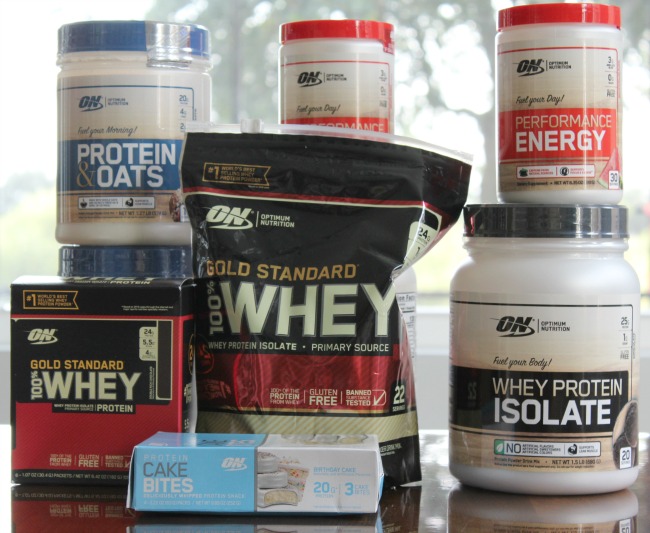 What is one of your favorite fitness motivation tips?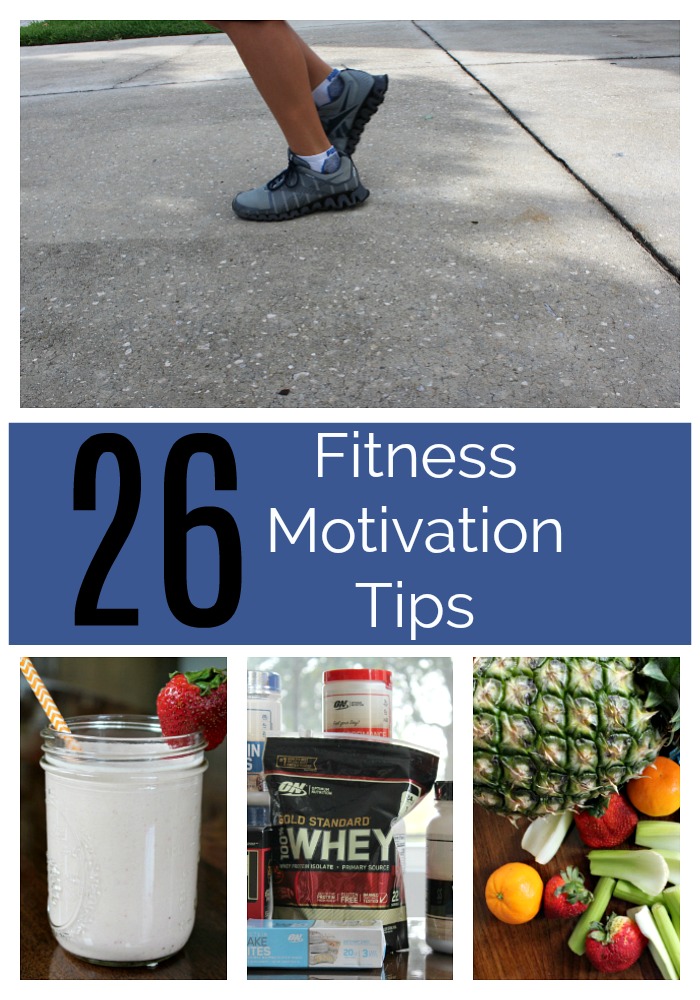 Be sure to stay active with Optimum Nutrition by following on Facebook, Instagram and Twitter.
Be sure to check out all my healthy lifestyle recipes on Food Wine Sunshine and follow me on Facebook, Twitter, Pinterest, Google + and Instagram for more fitness motivation tips.