(Last Updated On: April 8, 2021)
The Old Fashioned is a classic, very simple to make cocktail. But, how exactly do you Make A Bourbon Old Fashioned Cocktail? I have the steps for you! Cheers!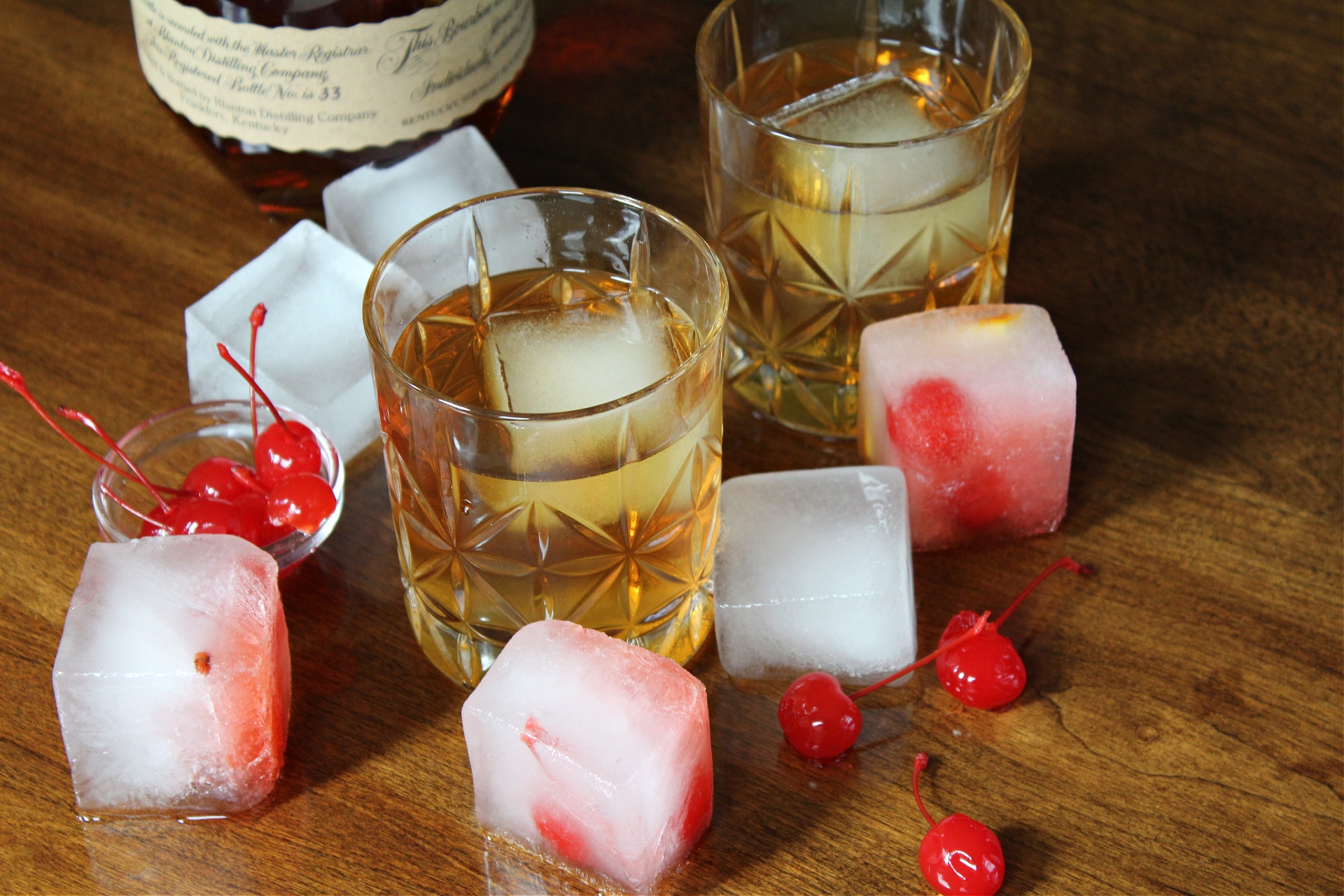 How to Make An Old Fashioned
This is a simple to follow recipe for making a bourbon-based Old Fashioned cocktail, one of the original mixed drinks and a classic. An Old Fashioned requires no more equipment than a glass and a spoon and can be whipped up in just a minute.
History of the Old Fashioned Cocktail
The Old Fashioned dates back to the mid- 19th Century. The first use of the name and recipe was in a private members club in Louisville, Kentucky. A member of this club, Colonel James Pepper, brought the drink to the bar of the Waldorf-Astoria hotel in New York from where its fame was secured.
My husband has recently taking a liking to bourbon, I think it was hype around the holidays about getting our hands on Blanton's. Which we finally did, but man was that complicated!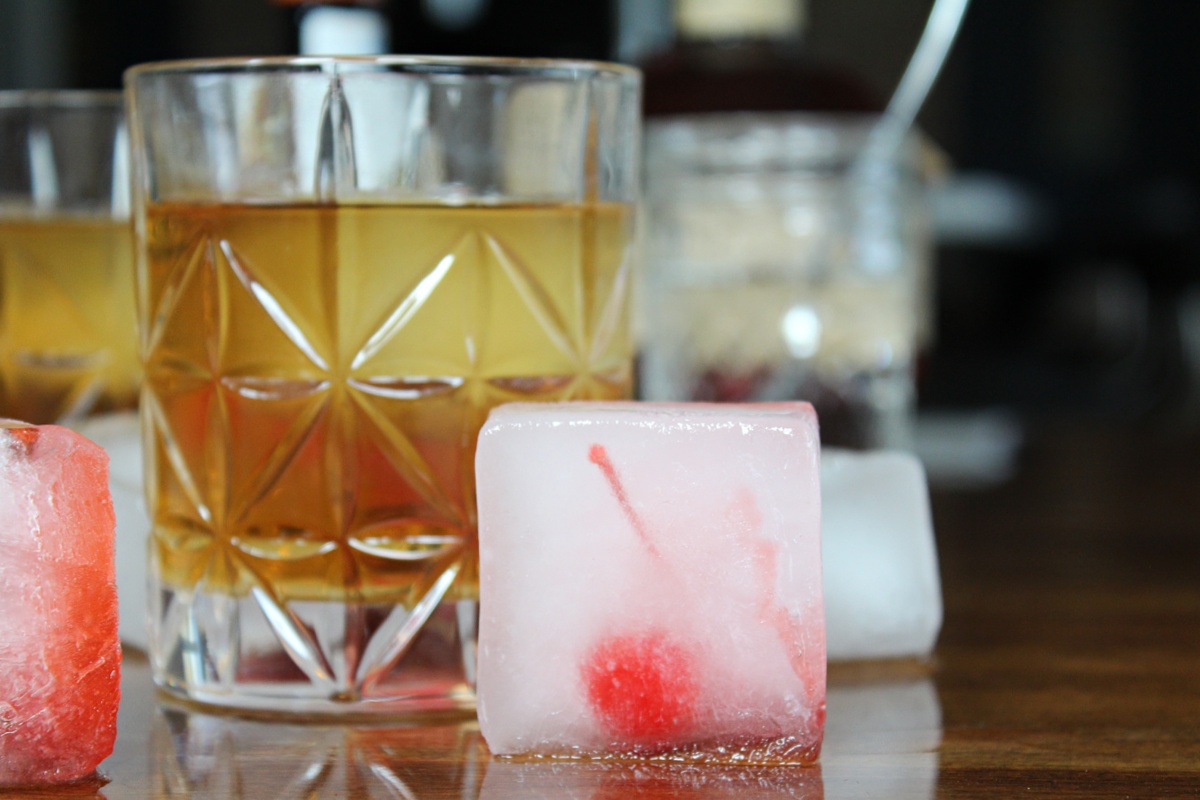 What is Bourbon?
Bourbon is a type of American whiskey, distilled from a mash made primarily of corn. Bourbon, by law, can have no flavorings or color additives added to it.
What does Bourbon taste like?
Bourbon's general flavor can be characterized as having vanilla, oak, and caramel notes.
Where is Bourbon made?
Kentucky is world's bourbon capital, 95% off all bourbon is made in Kentucky. In 1964, Congress declared bourbon "America's Native Spirit," meaning to be called bourbon, it must be made in the U.S.
Ingredients for an Old Fashioned Cocktail
Bourbon
Simple Syrup
A dash of Angostura bitters
Ice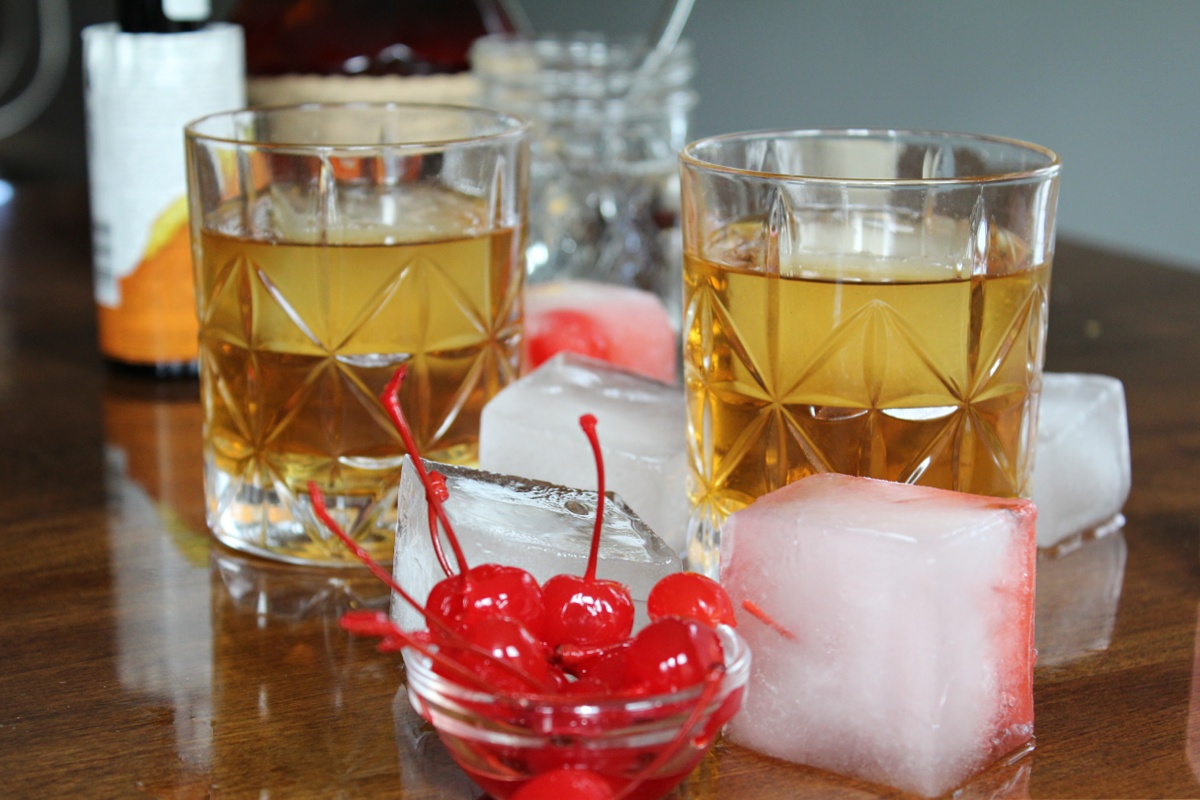 Many people like to add a maraschino cherry or slice of orange when serving. Others like theirs straight up.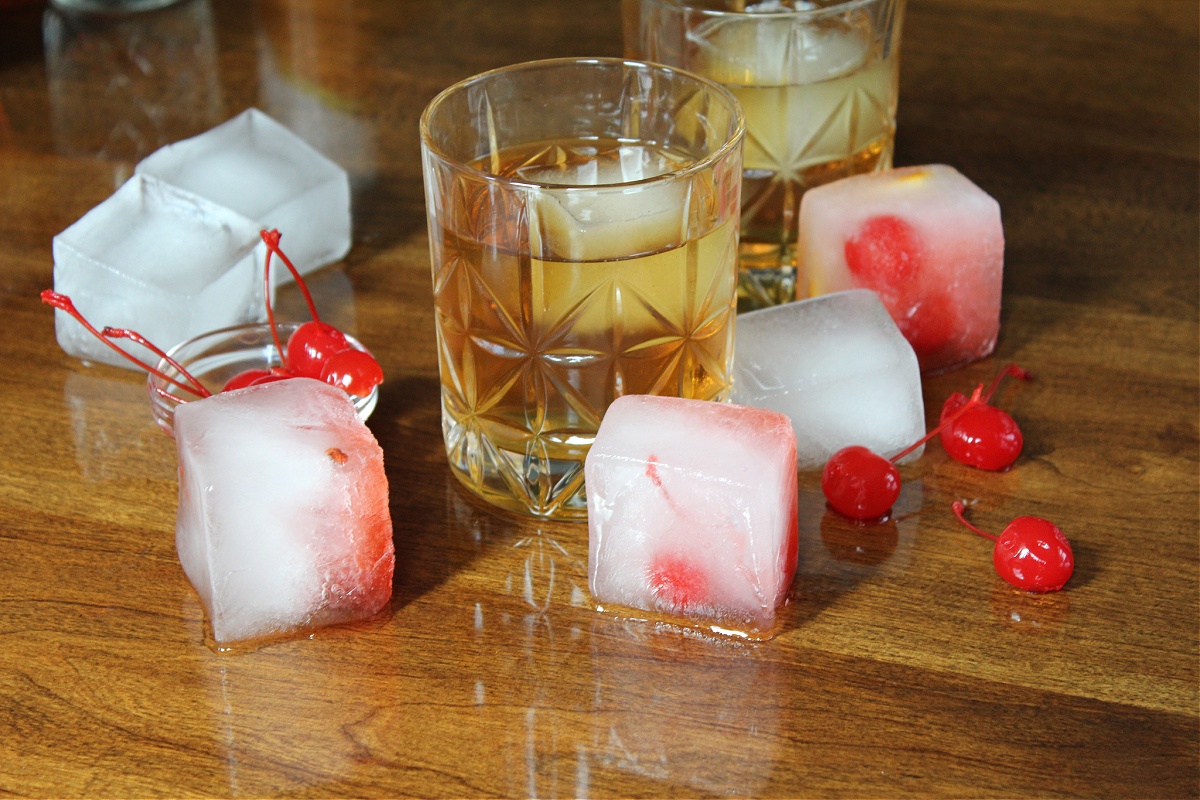 As you can see, I actually added some maraschino cherries to my whiskey ice cubes. This way the ice cubes are infused with a bit of flavor, so when they melt, you get a hint of flavor as well.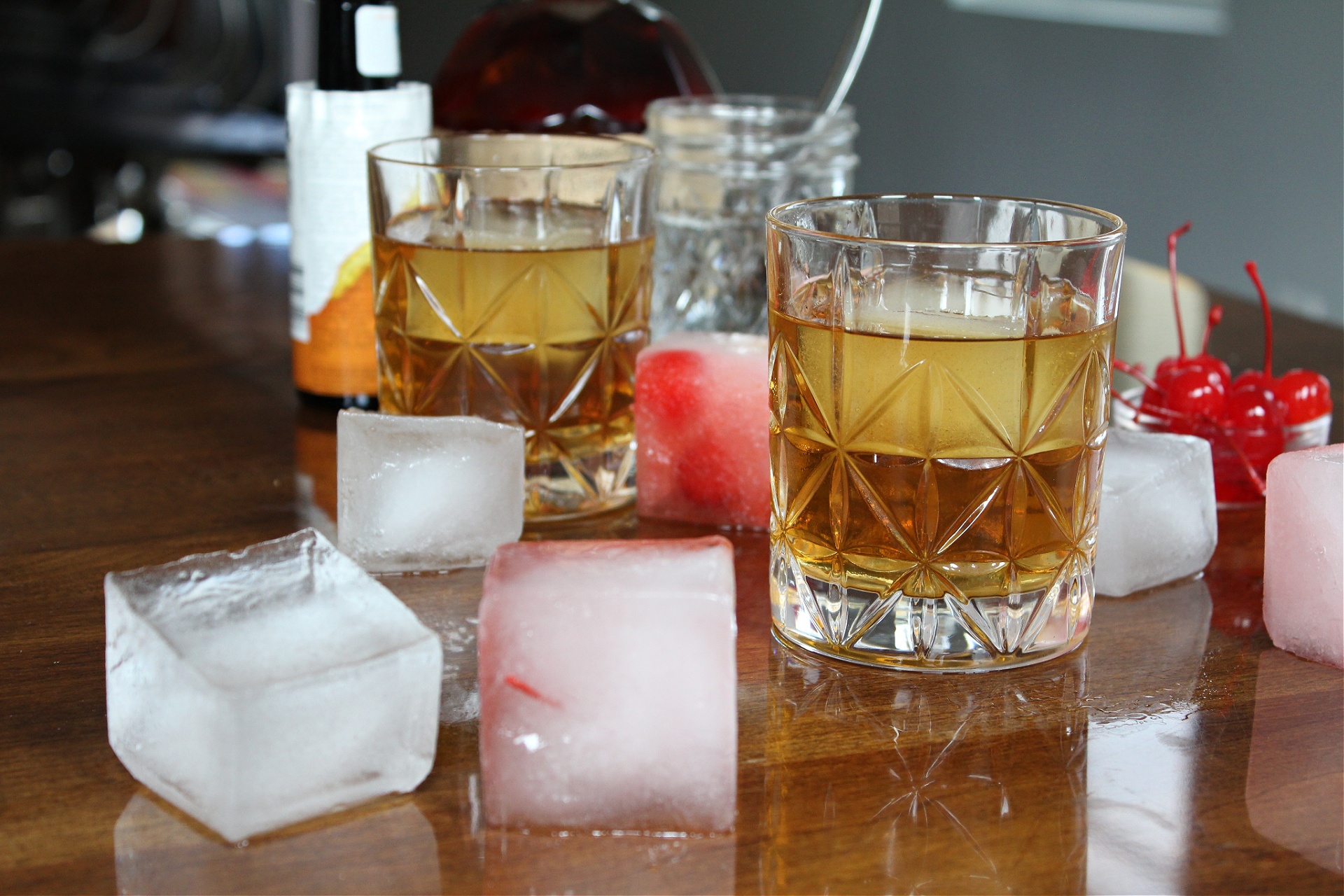 You can grab my simple…simple syrup recipe, I also give some great ideas on how to infuse the simple syrup with flavors, such as oranges. So, if you would like to garnish your Old Fashioned with orange, the orange infused simple syrup may be good to try once. Sugar syrup will keep for months if stored properly in a screw-top bottle or mason jar. It can be used in any number of other cocktails, particularly other whiskeys/bourbon cocktails such as a whiskey sour or mint julep.
Too much sugar syrup can mask the bourbon, and too little bitters can make it taste a little one dimensional. The perfect Old Fashioned should taste greater than the sum of its parts. It may be worth experimenting slightly with amounts, particularly if using a different type of whiskey or bourbon.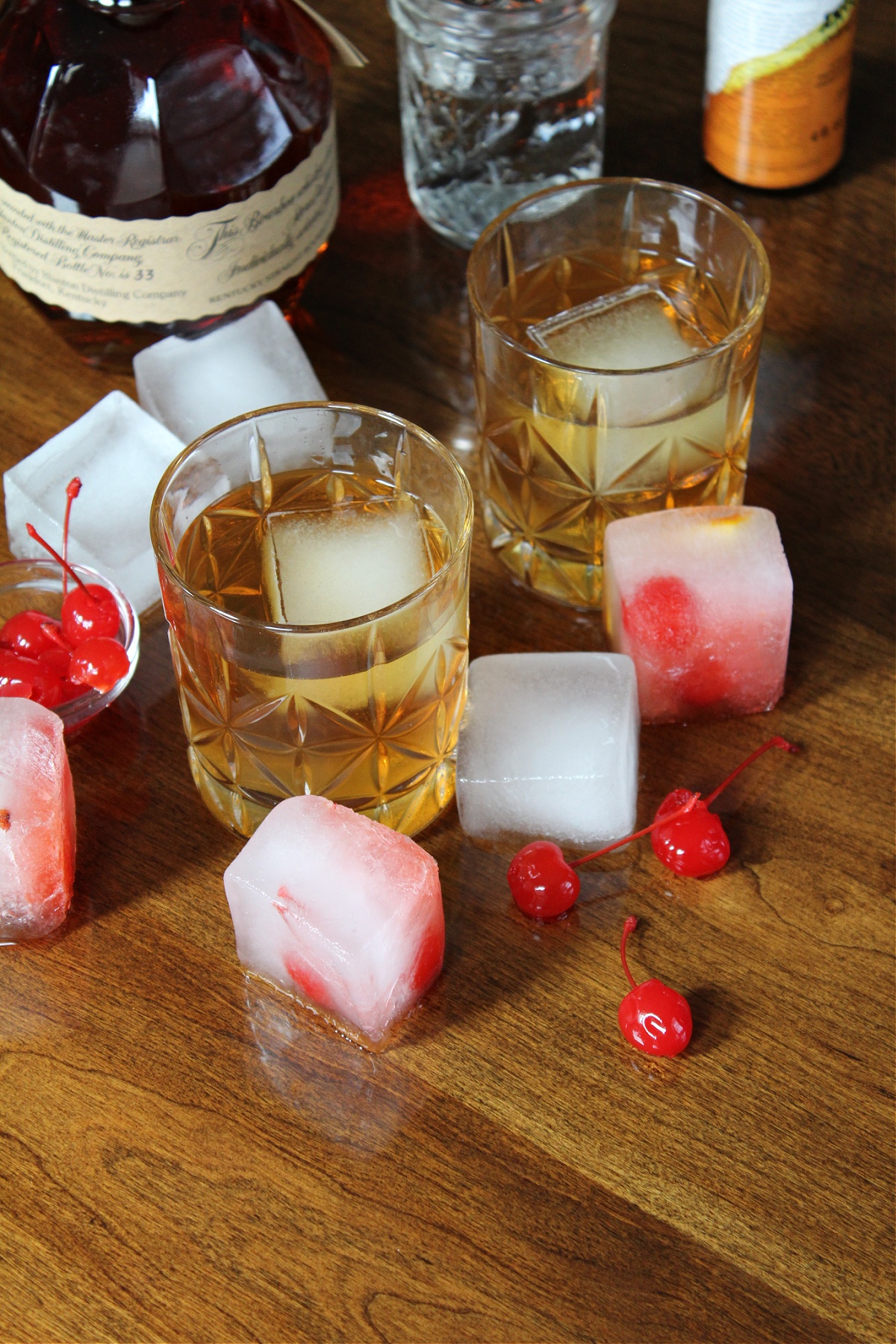 An alternative way of making an Old Fashioned if you don't have any simple syrup is to dissolve a sugar cube in a small amount of water before adding ice, bourbon, and bitters.
Now, here is the classic Old Fashioned Bourbon Cocktail recipe, be sure to Print It and Pin It so that you can make them again and again.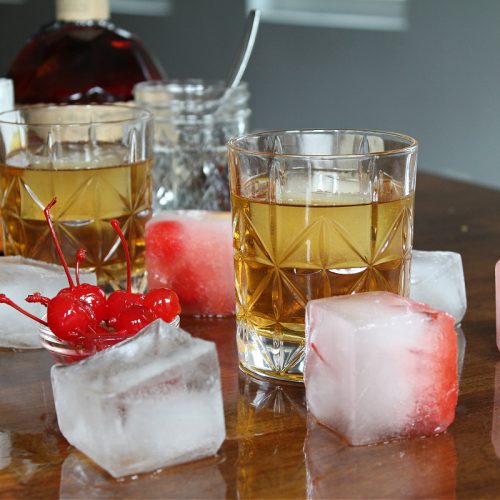 Old Fashioned
The Old Fashioned has been around since 1880, it is a classic cocktail that is easy to make and easy to enjoy. Cheers!
Print
Pin
Rate
Ingredients
2

oz

Bourbon

any bourbon will do. Jim Beam works well, but Buffalo Trace has smoother texture

1

oz

simple syrup

recipe linked below

A dash of Angostura bitters

Ice
Instructions
Fill an old fashioned glass (a basic tumbler) with ice.

Stir for 30 seconds

Add a dash of Angostura bitters

Stir for 30 seconds

Serve
Nutrition
Calories:
207
kcal
|
Carbohydrates:
21
g
|
Sodium:
17
mg
|
Potassium:
19
mg
|
Sugar:
21
g
|
Calcium:
4
mg
|
Iron:
1
mg

Cheers to the classic Old Fashioned!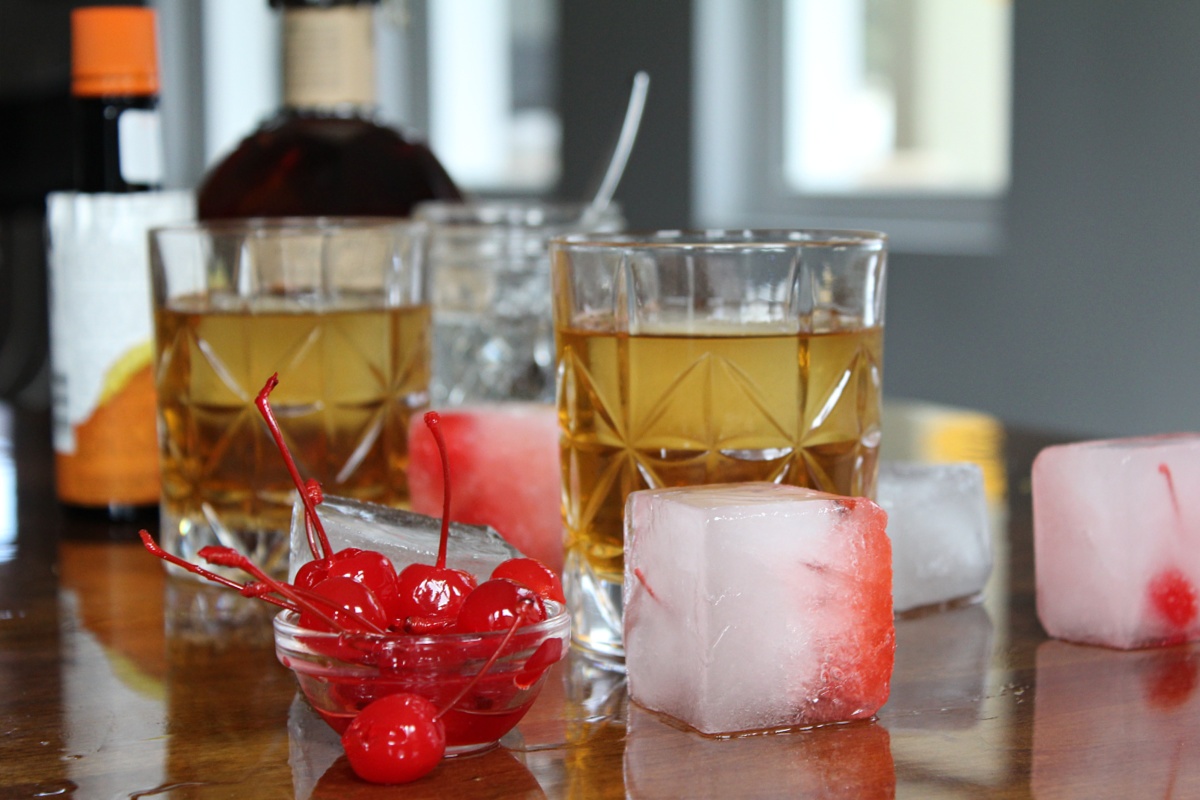 In some places, particularly the mid-west, it's served with brandy instead of bourbon and is more properly called a Brandy Old Fashioned.
Have you had an Old Fashioned Bourbon cocktail before?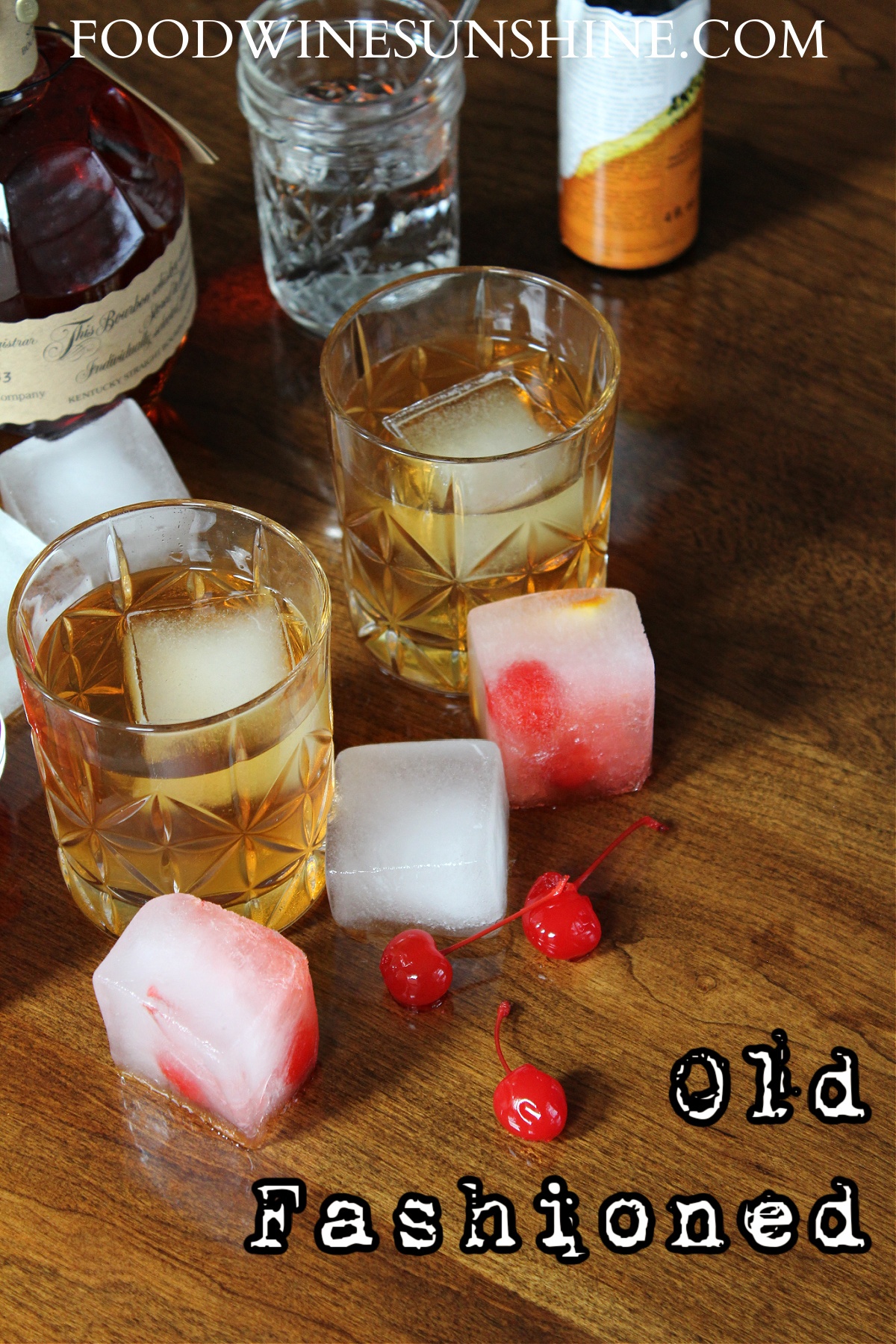 Be sure to check out all the cocktail recipes on Food Wine Sunshine and follow on me Facebook, Twitter, Pinterest and Instagram for more FOOD WINE AND SUNSHINE.