(Last Updated On: April 26, 2023)
If you are looking for an easy-to-make dessert that is filled with your favorite in-season fruits, a galette is it! This blueberry galette recipe only has 7 ingredients and is ready in about 30 minutes.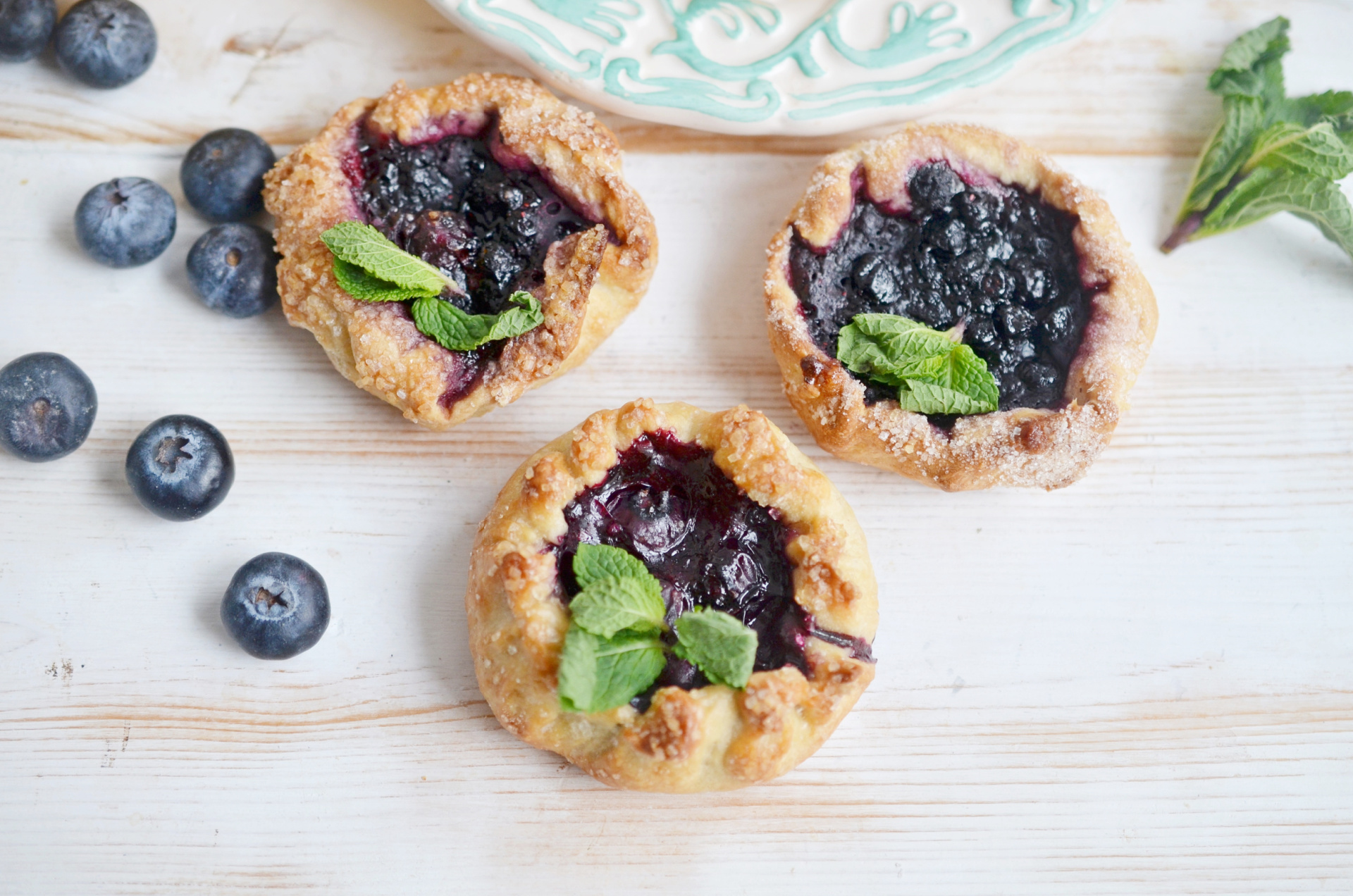 A few months ago…for fall, I made the most beautiful Apple and Pear Galette for Stemilt. I fell in love with how easy galettes were to make and the fact that since you only use one pie crust, you can save on the calories…Or make two 😉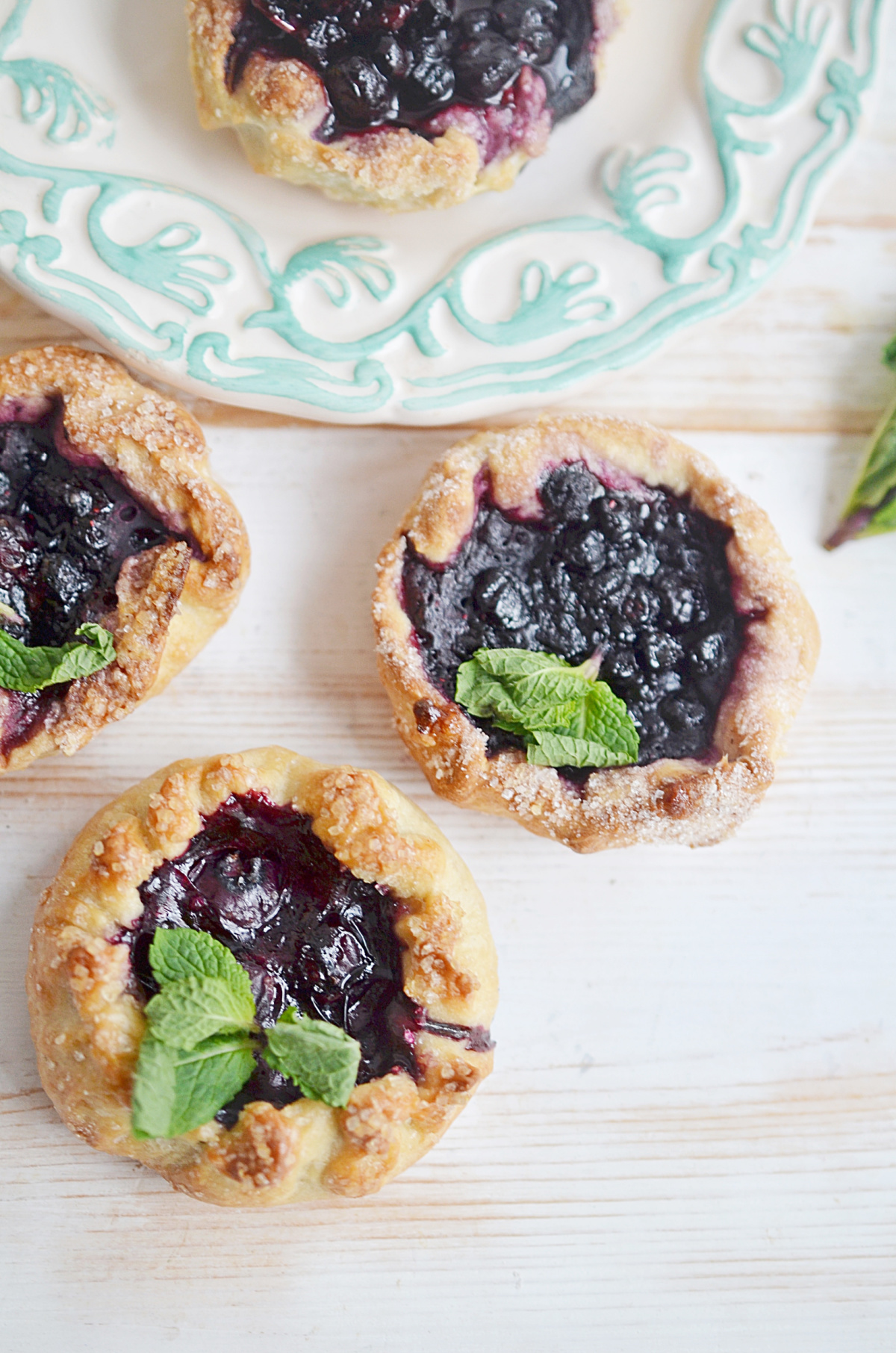 What is a galette?
A galette is a French pastry. In general, a galette is a flat, round pastry that is typically made with a simple crust. The crust is usually folded up around a sweet or savory filling, often made with fruit or vegetables.
Sweet galettes are often filled with fruit, such as apples, pears, or berries, and are typically served as a dessert. Savory galettes, on the other hand, can be filled with a wide range of ingredients, such as vegetables, cheese, ham, or sausage, and are often served as a main course.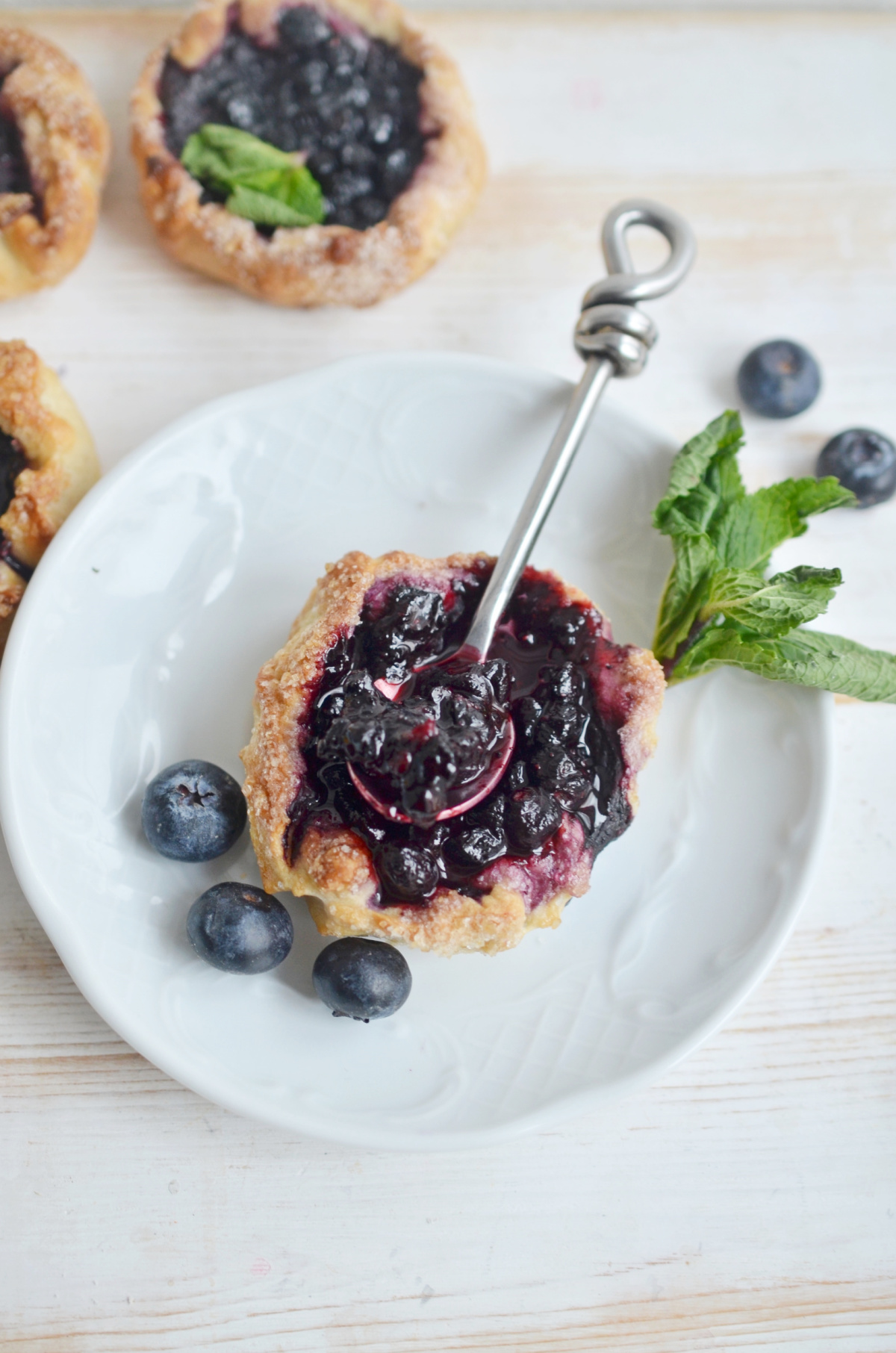 How do you make a galette?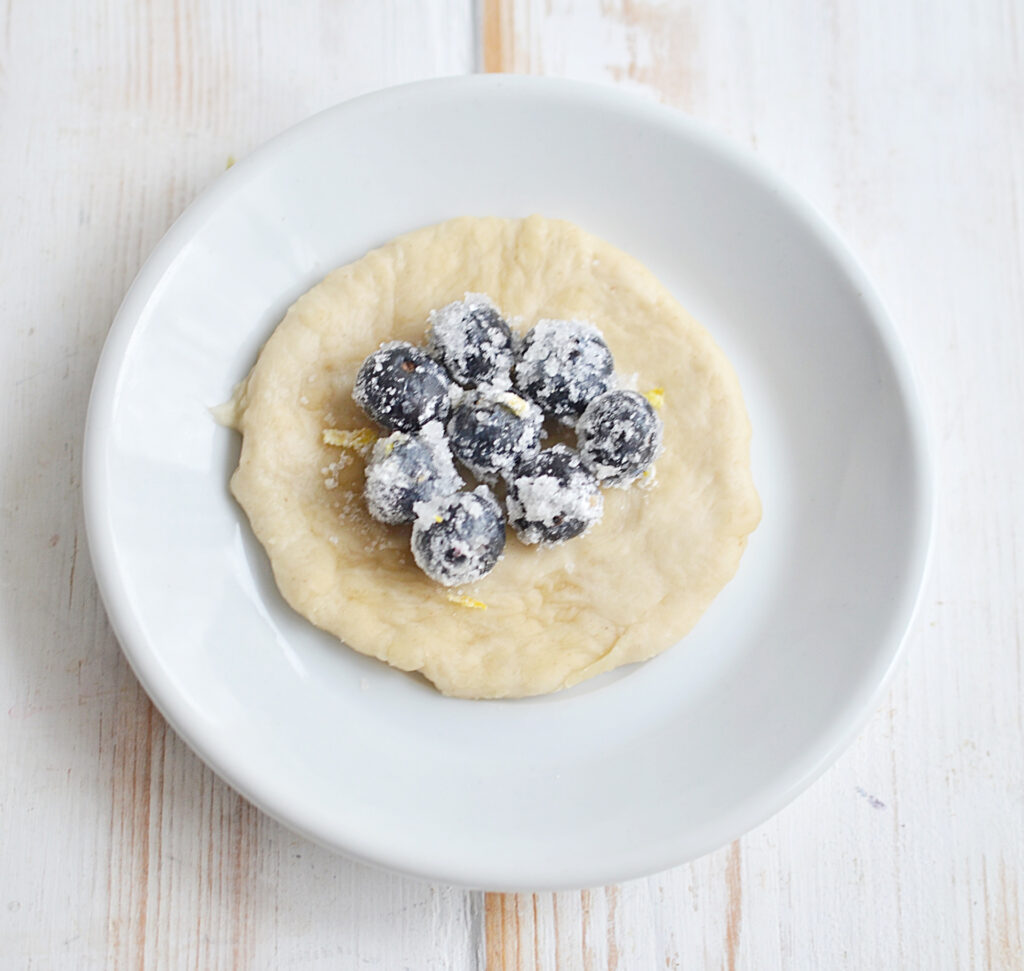 To make a galette, you simply take your pie crust and put your favorite fruits into the center and leave a little room around the edge so you can fold them up.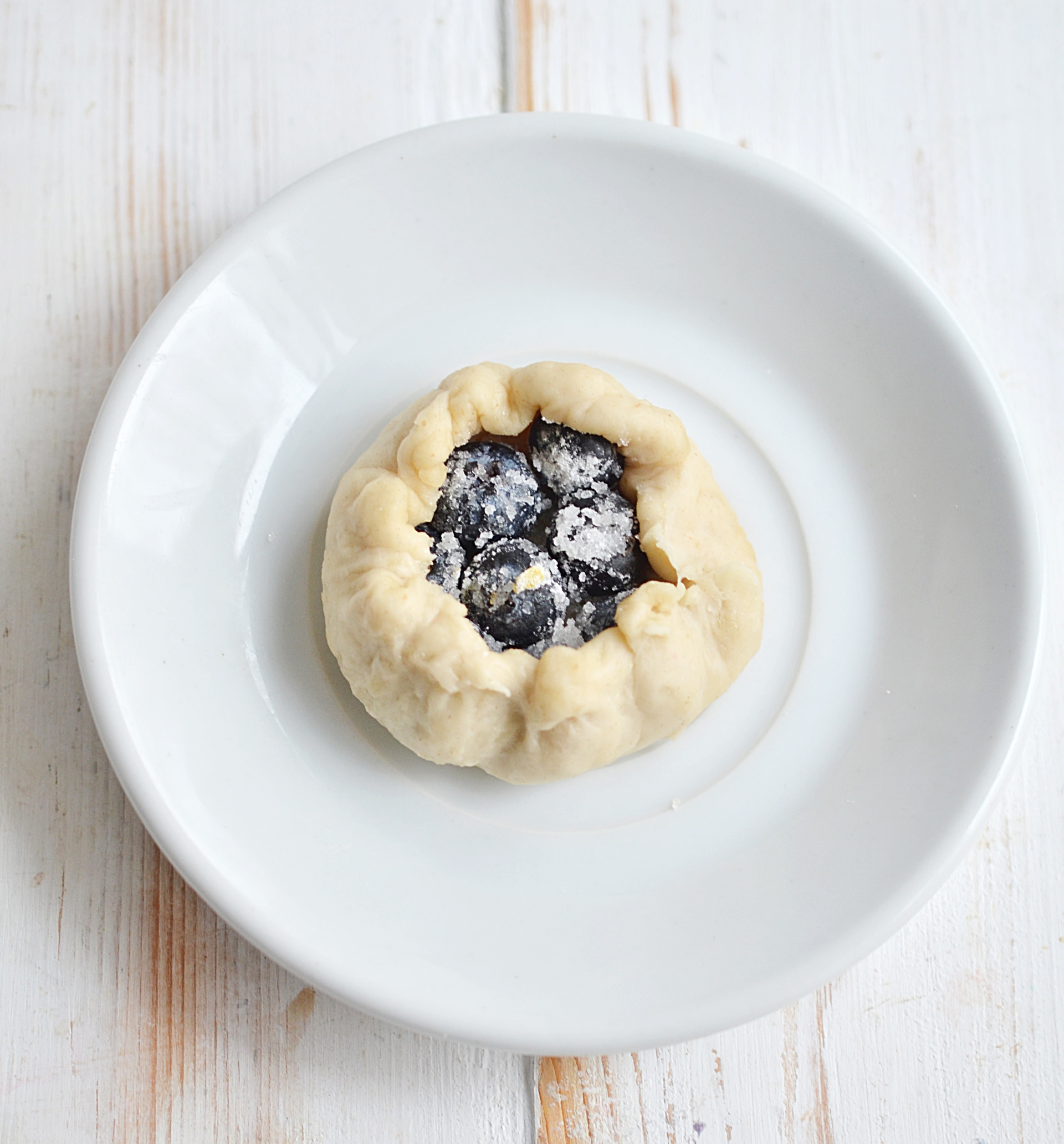 Folding up the edges in a simple pattern gives your galette a fancy look after it's baked.
SO easy!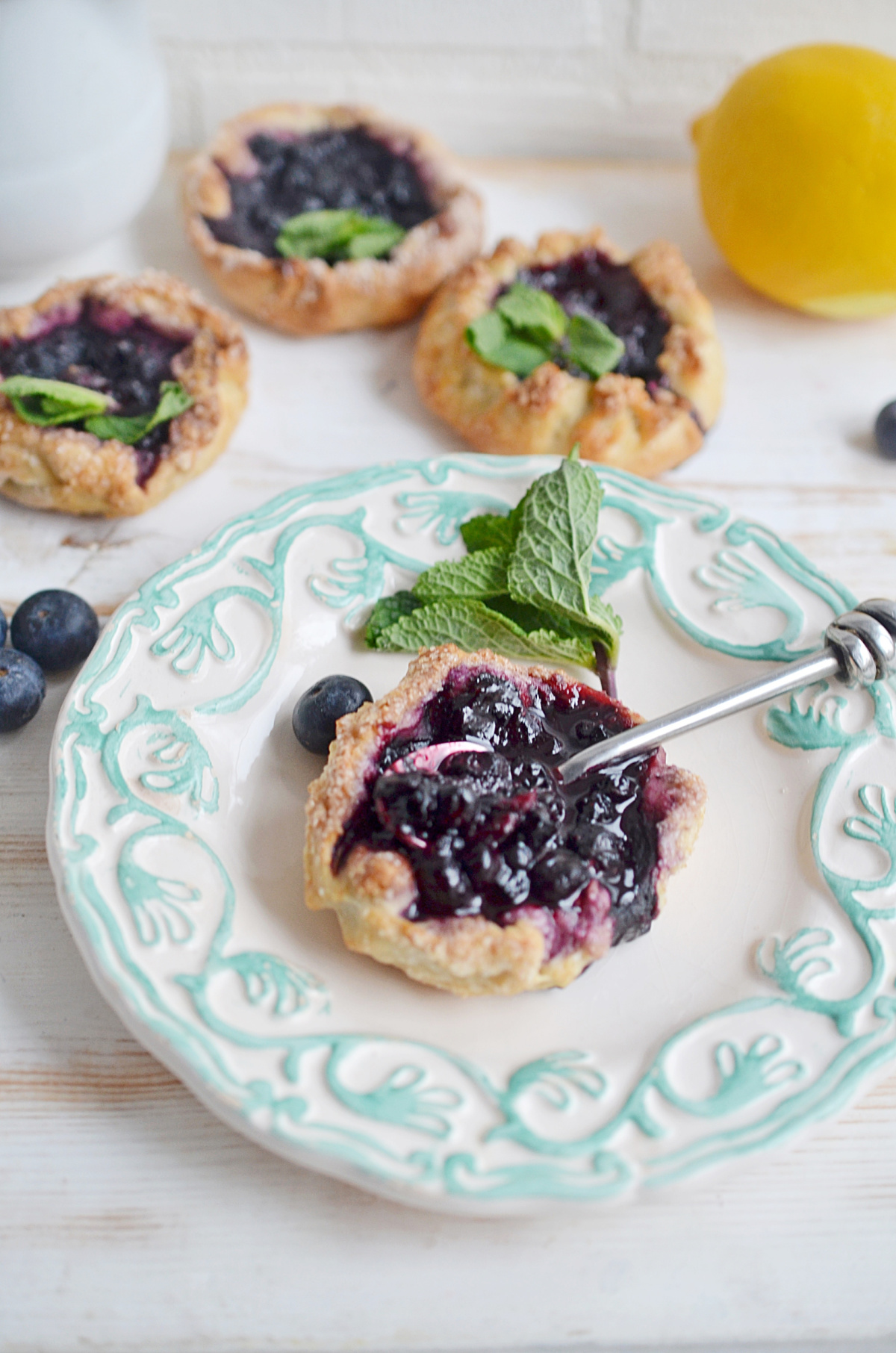 Now that Florida blueberries are coming into season…one of my favorite seasons 😉 I decided that a Blueberry Galette was in order. And these mini ones are just too cute…I mean who can resist an individually sized dessert stuffed with in-season blueberries? Not me!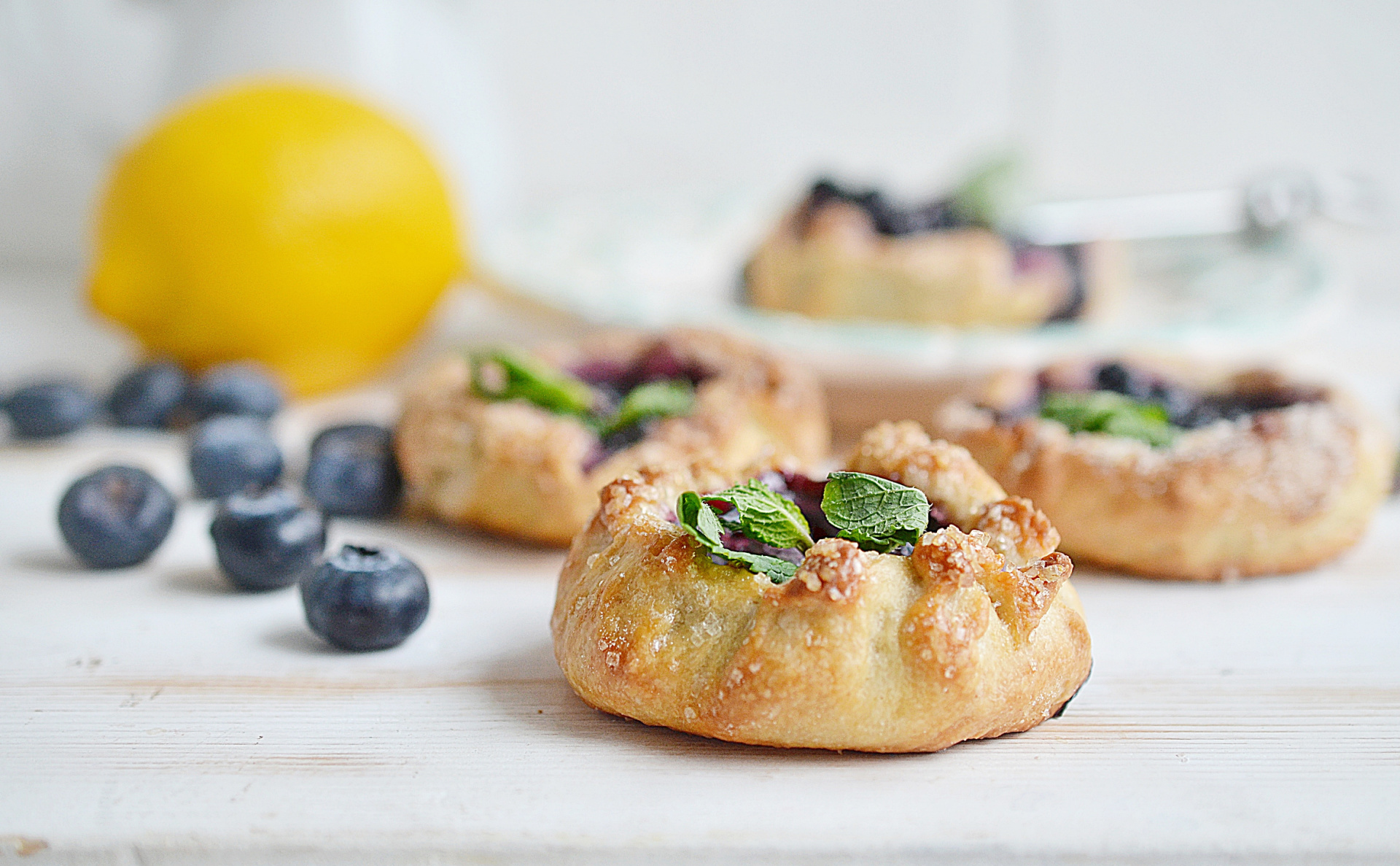 When are Florida blueberries in-season?
Florida blueberry season typically runs from late March to early May, with peak harvest time in April. However, the exact timing of the season can vary depending on weather conditions and other factors. It's always a good idea to check with local farmers or markets for the most up-to-date information on when Florida blueberries will be available. Personally, I look to Noble for my updates on the New Crop Florida blueberries 🙂
Blueberries are good in so many recipes! I have a bunch here on the blog, so if you went blueberry picking and ended up with more than you think you can use, here are a few of my favorite blueberry recipes:
And, you can freeze blueberries! It's super easy and a fantastic way to make sure you always have your favorite blueberries on hand for baking and snacking.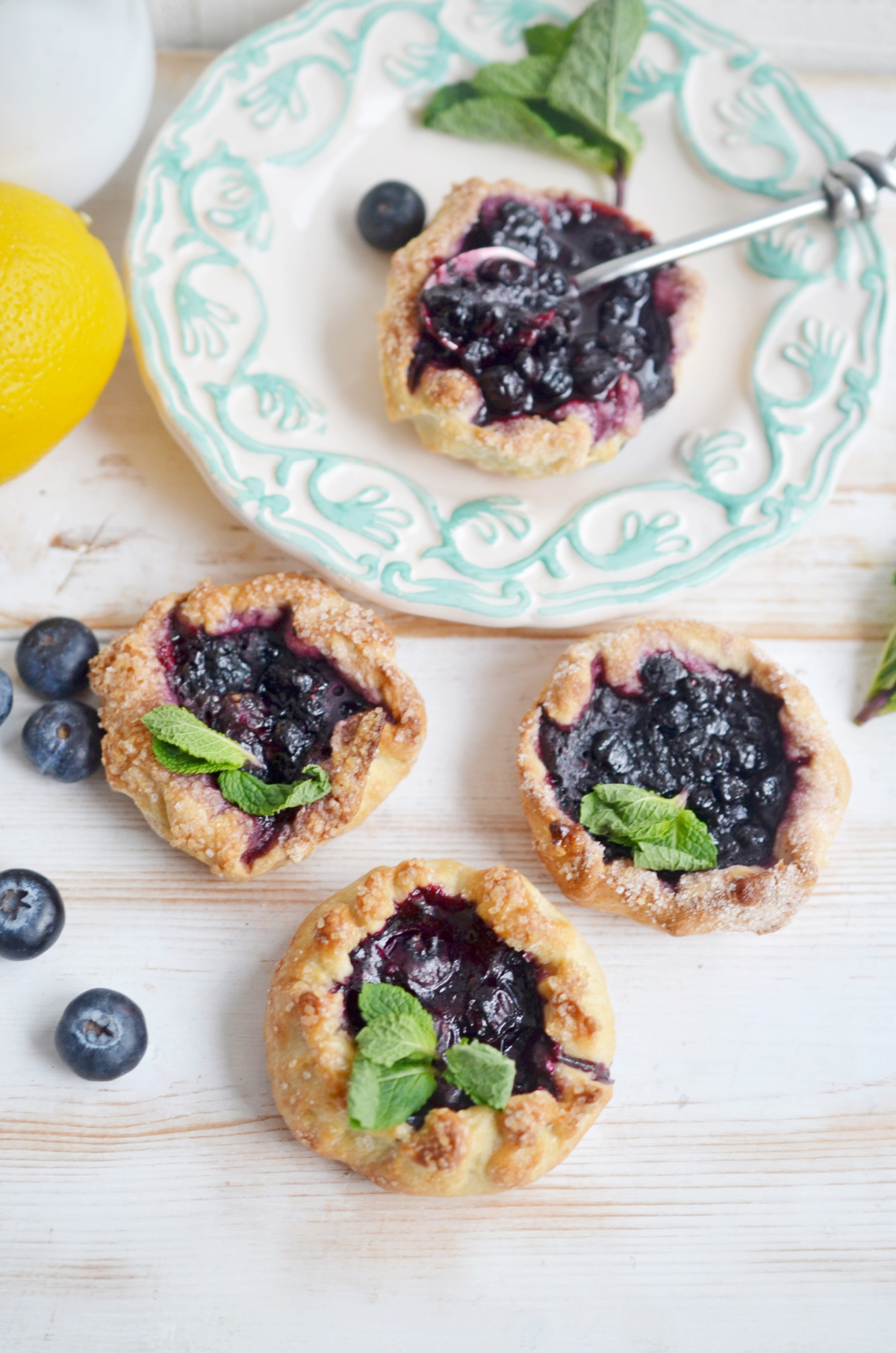 Not only do blueberries taste great, but they are really good for us! They aren't called the king of antioxidants for nothing!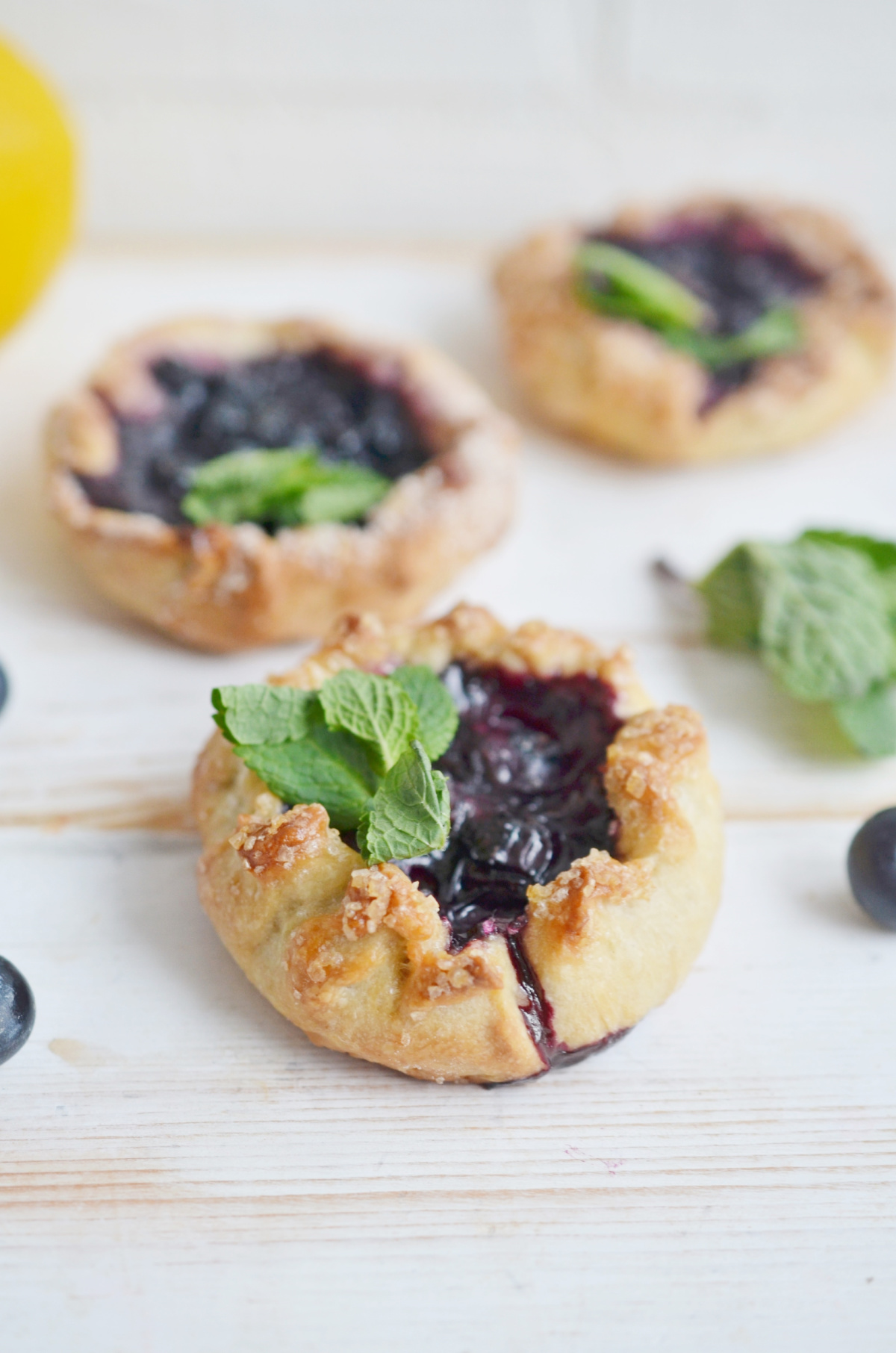 Blueberries are considered a superfood because they are packed with nutrients and have been linked to a range of health benefits.
Rich in antioxidants: Blueberries are high in antioxidants, which help protect the body against damage from harmful molecules known as free radicals. This can reduce the risk of chronic diseases such as heart disease, cancer, and Alzheimer's disease.
May improve heart health: The flavonoids in blueberries have been shown to improve heart health by reducing blood pressure and improving blood flow.
May help control blood sugar levels: Blueberries are low in calories and high in fiber, which can help regulate blood sugar levels and improve insulin sensitivity.
May have anti-inflammatory effects: Blueberries contain compounds that have anti-inflammatory effects, which can reduce the risk of chronic diseases such as arthritis and heart disease.
Overall, blueberries are a delicious and nutritious addition to any diet.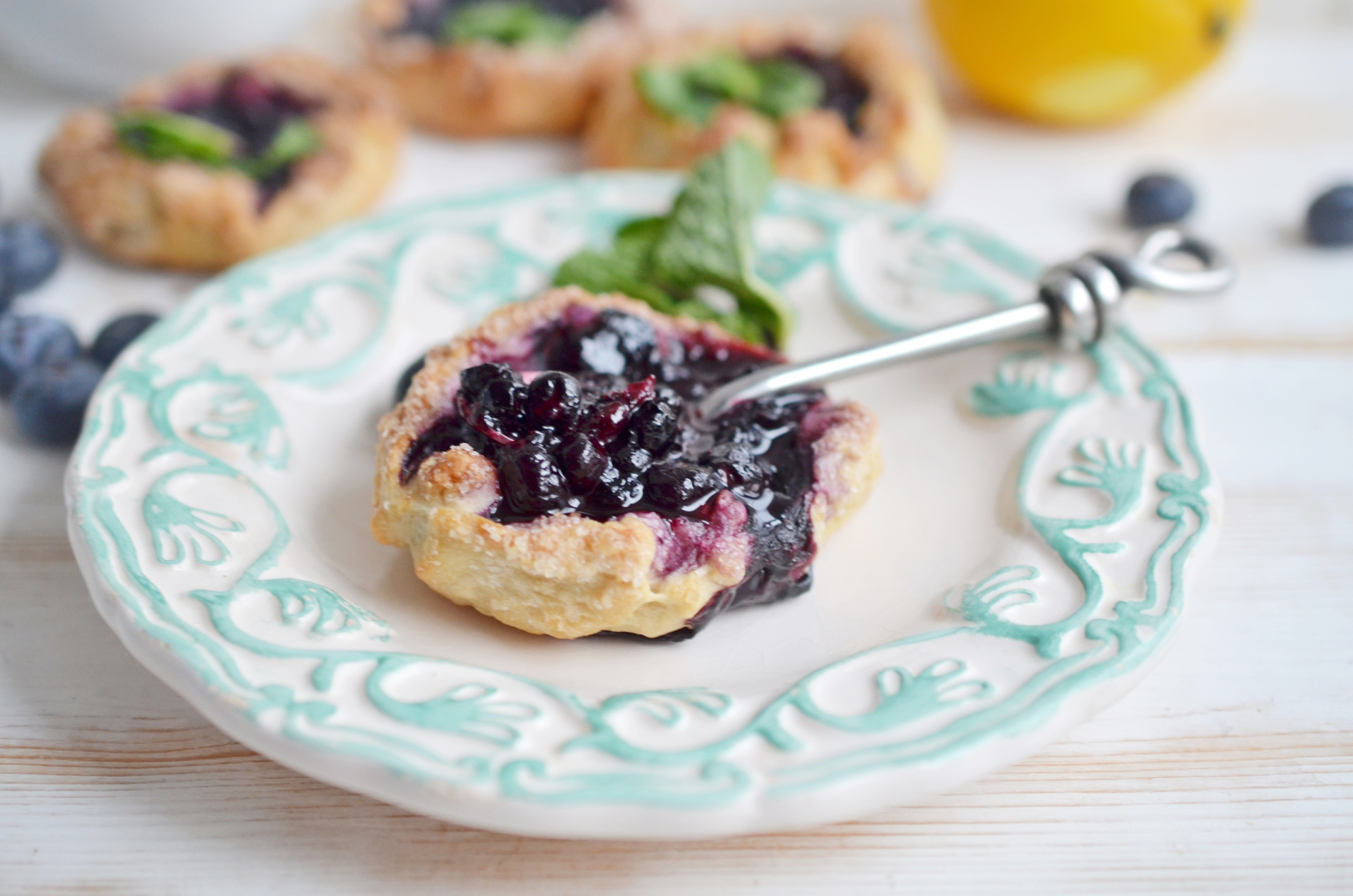 Ready to get baking? Let's make some mini blueberry galettes, shall we?! Oh, by the way, if you don't want to make these mini…you can make it as a big one, just don't cut the crust into circles…the rest of the directions would be the same!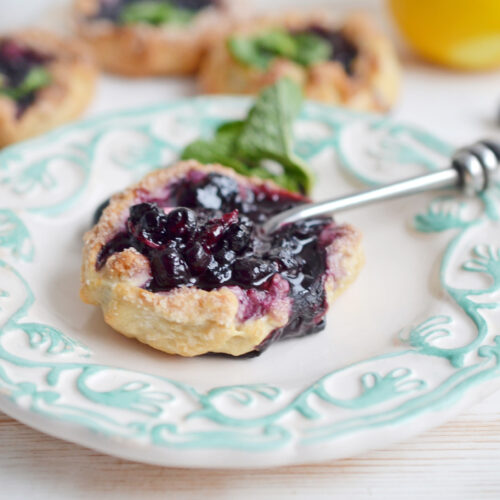 Ingredients
1 ¼

cup

Blueberries

¼

cup

Sugar

2

tbsp

Cornstarch

1

Lemon

zest and juice

1

Egg

1

pie crust

I used store bought

1

tbsp

Brown sugar

fresh mint leaves for garnish

optional
Instructions
In a small bowl; mix blueberries with sugar, corn starch, juice from the lemon and 1 tbsp of lemon zest.

Roll out the dough, cut out circles.

Put the blueberry mixture in the center of each circle dough.

Using your fingers, start flipping up the edges of the dough.

Crack open the egg into a small bowl and lightly beat it.

Brush the edges of the dough with egg and sprinkle with brown sugar.

Bake in a preheated oven at 375° for about 35 minutes.
Nutrition
Calories:
319
kcal
|
Carbohydrates:
49
g
|
Protein:
5
g
|
Fat:
12
g
|
Saturated Fat:
4
g
|
Polyunsaturated Fat:
2
g
|
Monounsaturated Fat:
6
g
|
Trans Fat:
0.01
g
|
Cholesterol:
41
mg
|
Sodium:
192
mg
|
Potassium:
134
mg
|
Fiber:
3
g
|
Sugar:
21
g
|
Vitamin A:
91
IU
|
Vitamin C:
19
mg
|
Calcium:
27
mg
|
Iron:
2
mg