(Last Updated On: February 2, 2021)
Who doesn't love a good steak? Follow these easy step-by-step instructions on how to grill the perfect steak. Enjoy!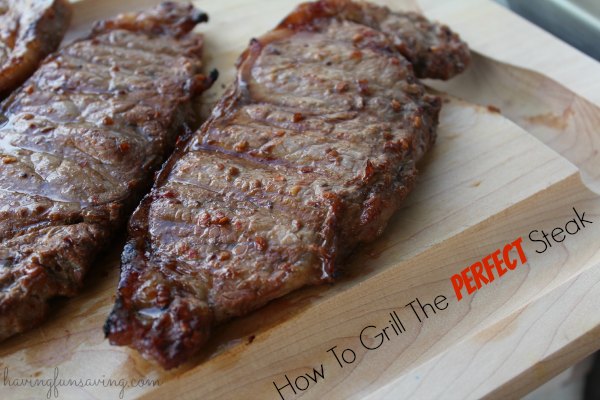 How To Grill The Perfect Steak

We can now officially get to our grill! Can I get a WOOHOO!!?? As soon as my husband said that it was up and running I went to the grocery store and grabbed some steaks. What better way to celebrate the grill working than with steaks?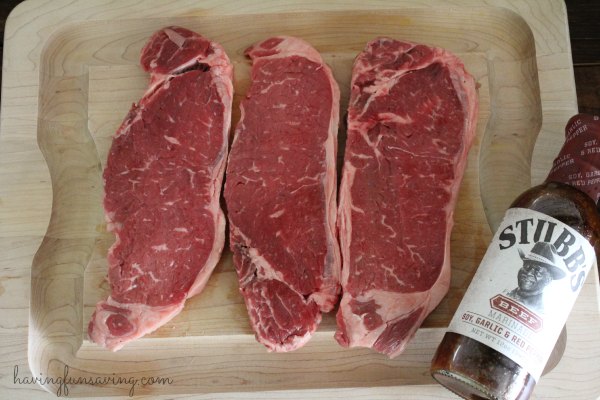 And what goes better with steaks than Stubb's?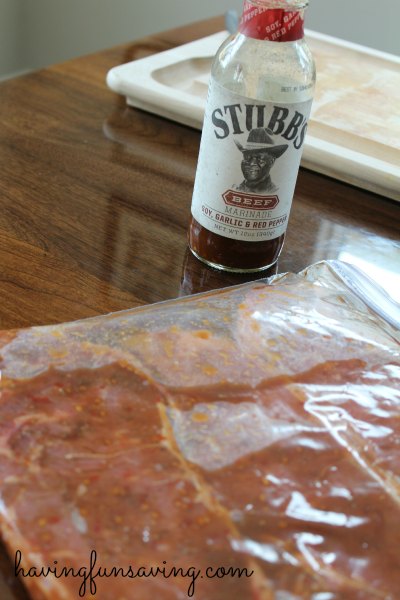 I got home from the store, poked a few holes in each side of the steaks and tossed them in a ziploc bag with about a half of a bottle of Stubb's Beef Marinade. Just make sure there is enough liquid to cover the meat. The marinade is a blend of soy, garlic, and red pepper. So, it is a little salty with a bit of heat. It will make beef or any other meat come out tender, delicious and made right.
I let the steaks marinade for about 4 – 5 hours. Once I was ready to start dinner, I warmed up the grill to about 400 degrees and I tossed those beautiful steaks on!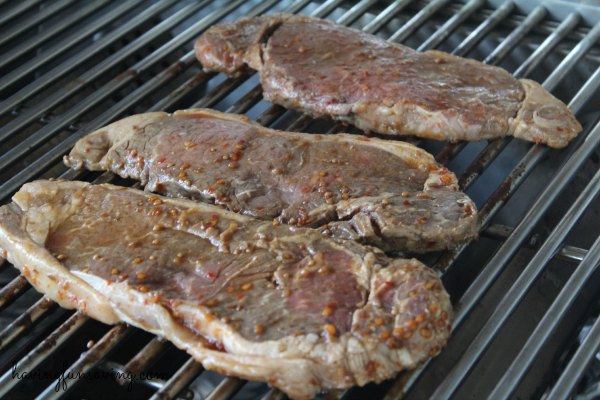 I cooked them for about 6-7 mins per side. Make sure to cook them to your liking 🙂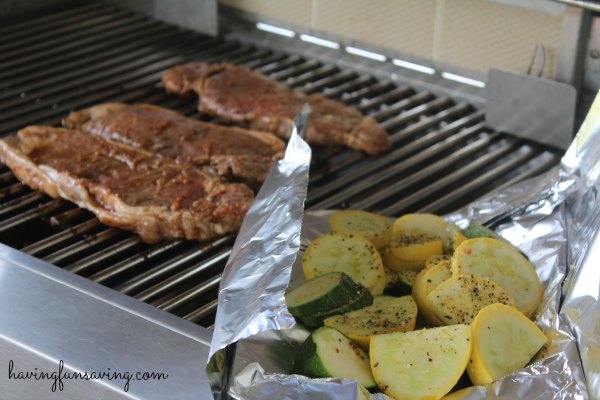 As you can see, I also cut up some zucchini and squash – seasoned them with a little Olive Oil and Mrs. Dash Original Seasoning and I tossed those on the grill too. Talk about the perfect meal!
So, my secret to a perfectly grilled steak isn't all that complicated, all you need is steak, a grill, and Stubb's BAR-B-Q Beef Marinade! I'm serious – the flavor of the marinade is AMAZING!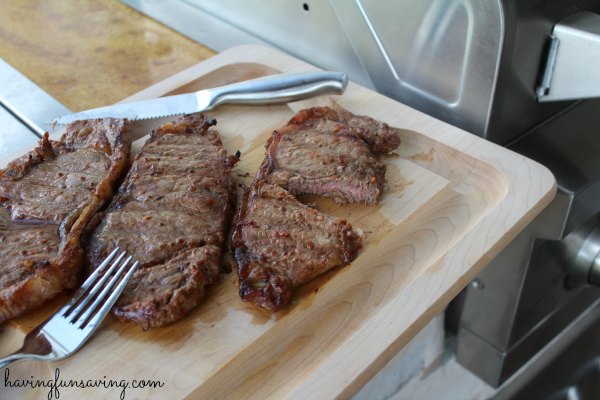 Where do you get Stubb's? You're favorite retailer of course! Did you know that Craft-made Stubb's is the only nationally available BBQ sauce brand (available in 85% grocery stores) to carry the Gluten-Free Organization Certification seal and contain no high fructose corn syrup (the first ingredient in most national BBQ sauce brands.)?! Pretty awesome, huh? The company is also working with the Non-GMO Project to verify its line.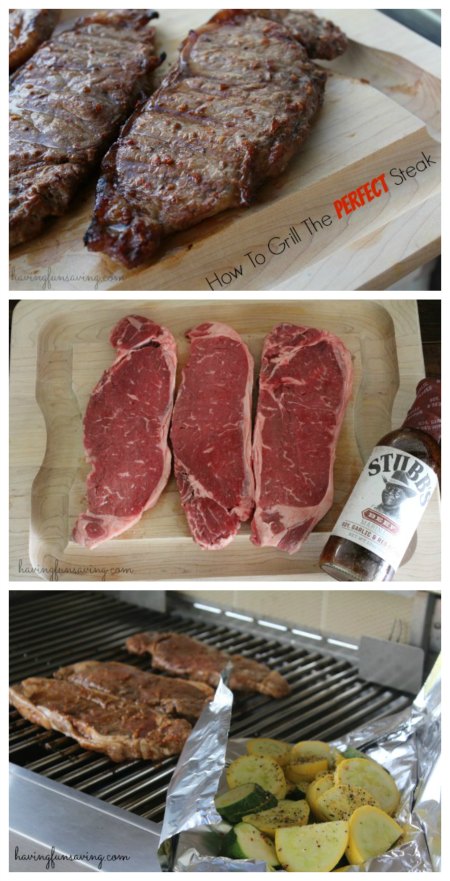 I used a coupon that I got for free from the company to grab the marinade my fabulous steaks.
Be sure to check out Stubb's online, and follow all the BAR B-Q Goodness on Facebook, Twitter, and Pinterest.
While you are at it, check out all the delicious recipes on Food Wine Sunshine and follow me on Facebook, Twitter, Pinterest, Google + and Instagram.
What are you tips on how to grill the perfect steak?
Looking for more Dinner Ideas?