(Last Updated On: February 2, 2021)
Bibich Winery in Croatia is a family-friendly winery enveloped in beautiful surroundings that pours traditional Croatian wines. You will see why Anthony Bourdain loved this winery as well.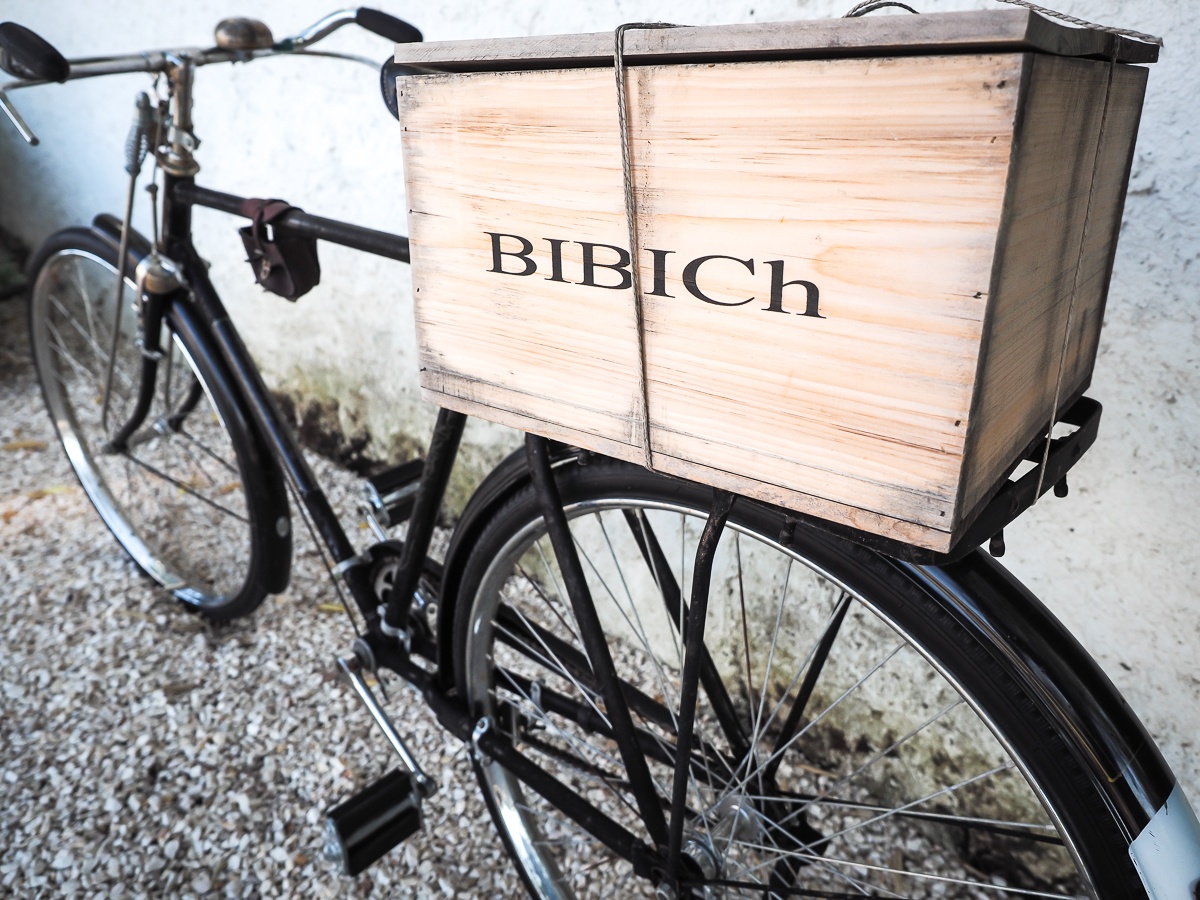 Bibich Winery
Indigenous Wines in the Heart of Croatia
Croatia is no longer the off-the-beaten-track European destination it once was. The stunning Dalmatian coast, with its 1000+ islands and multiple Game of Thrones filming locations, is teeming with international tourists who flock there to soak up the rays and admire the historical sights. What's more, visitors to Croatia are in for a real treat when it comes to local food and (of course!) wine.
This guest post was contributed by Nick Kembel. Nick has traveled around the world with his family and is sharing one of his incredible travel experiences from Croatia.
When my wife Emily and I recently visited Croatia with our kids, we were eager to visit a local winery and sample some traditional Croatian wine varieties. We learned about Bibich Winery (correctly written "BIBICh") thanks to Anthony Bourdain, who on a Croatia episode was dined (and quite thoroughly, as he tends to do) wined by the staff at Bibich.
Everything we read about family-run Bibich and its passionate owner, Alen Bibich (Bibić), made us want to go even more, and the winery happened to be very close to one of the stops on our trip: the idyllic village of Skradin, gateway to stunning Krka National Park.
Visiting Bibich winery and meeting Alen Bibich himself was one of the highlights of our visit to Croatia, even for our kids, and one of the best wine experiences we've ever enjoyed.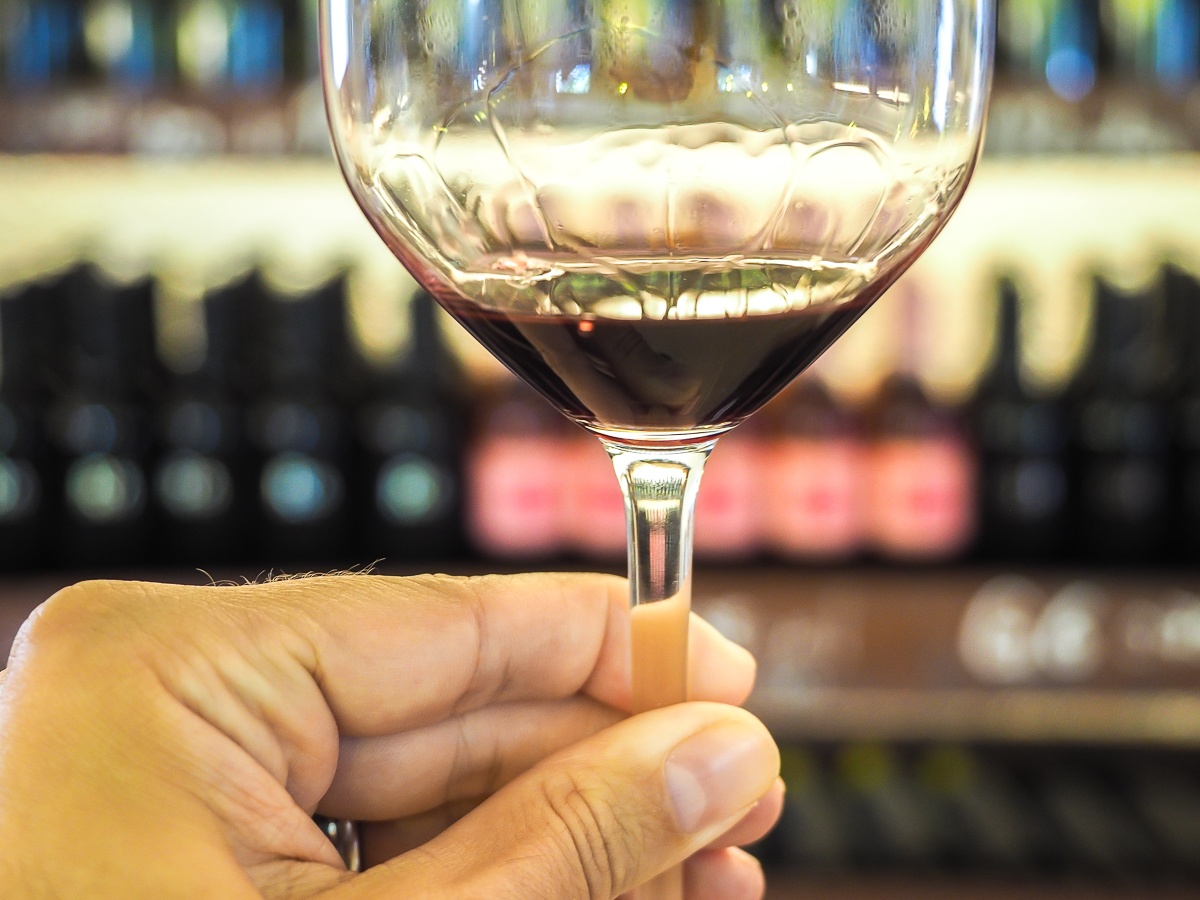 Croatian Wines & Bibich Winery
Wine production in Croatia goes all the way back to Ancient Greek times, and the country has over 300 defined wine-producing regions. Despite the influx of modern grape varieties and adoption of modern techniques, many traditional local grape varieties survive in Croatia. White wines are the most common in Croatia, with a smaller amount of reds and tiny amount of rosés.
When we asked Bibich how long his family had been making wine in the area, he proudly stated "Five hundred and something years!"
Most of the Bibich family's estates were destroyed in the early 1990s Croatian War of Independence. After the war, Bibich took it upon himself to reestablish the winery in the same location, in the village of Plastovo on the fringe of Krka National Park. The winery's first wines were released in 1998 and soon rose to local and then international acclaim.
Bibich wines now grace luxury restaurant wine lists around the world. The boutique winery has developed a name for originality, with a particular emphasis on the native wines of the region. The winery's signature variety is Debit, a dry, fresh white that exudes minerality.
In season, the winery also prepares gourmet meal sets, and if you're lucky, you'll catch them on a day when they are preparing a communal feast starring the local specialty skradinski rizot, a veal risotto that is slow-cooked for 10+ hours and served in the winery's modest courtyard.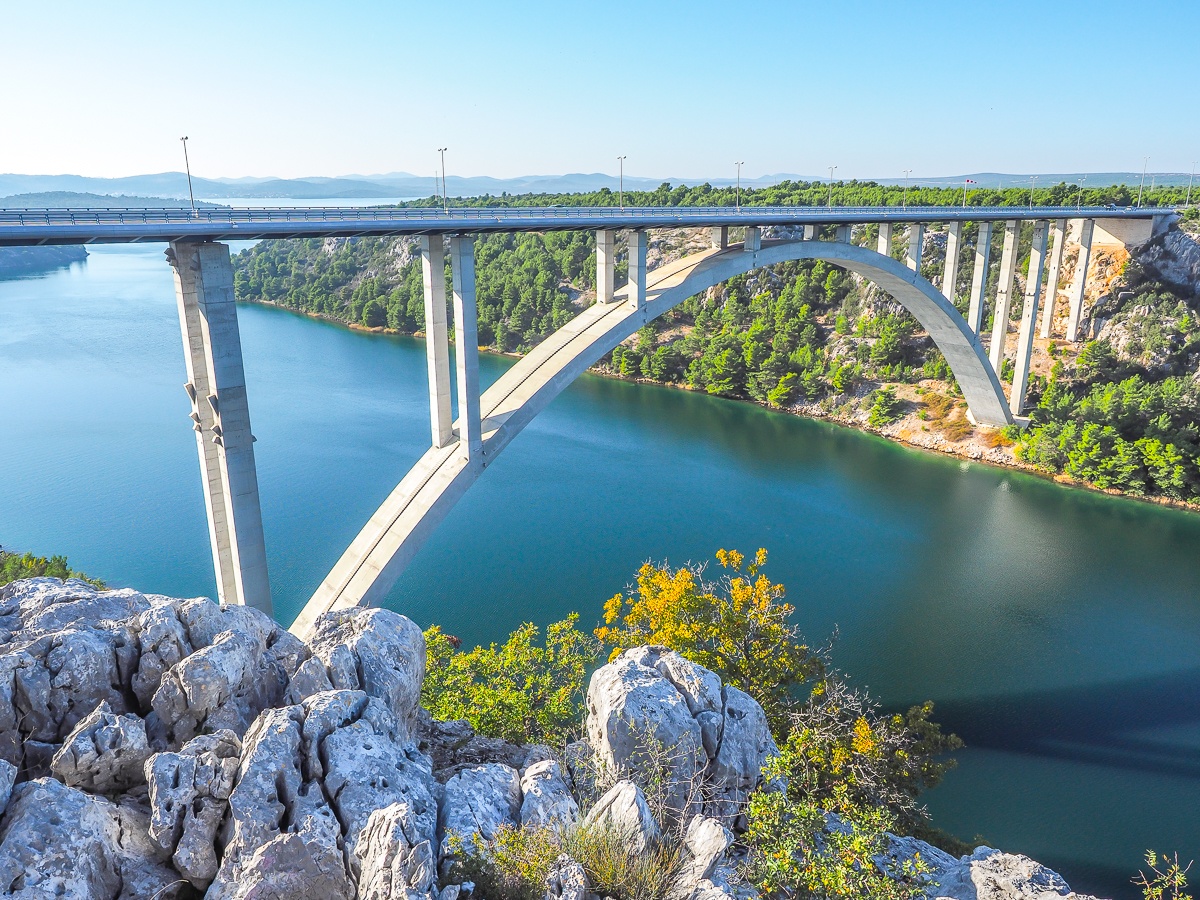 Getting to Bibich Winery
Half the fun of going to Bibich Winery is exploring the gorgeous surrounding region. Most tourists come to the region to visit the medieval coastal town of Šibenik or explore the countless waterfalls and walking trails of Krka National Park.
From Skradin, the picturesque hamlet where most tourists catch the ferry upriver into Krka National Park, it's a mere 15-minute drive into the hills to reach Bibich Winery in the village of Plastovo. And I use the word "village" here loosely; Plastovo isn't much more than a rural collection of wineries and farms, and we didn't pass another soul on the way there.
Most people visit Krka National Park as a day trip from Skradin, Šibenik, Zadar, or Split. However, with no public transportation connections to Plastovo, pretty much the only way you can get to Bibich is by driving there yourself. Some accommodations in Skradin may be able to arrange a ride if you ask, but the village is not large enough to have taxis readily available.
It's important to note that Bibich winery is only open from late April to late October, essentially the tourist season in Croatia. Meals are only served in the peak of summer.
You'll absolutely need to make a reservation well in advance to enjoy a meal there. To purchase or sample wine, you can drop in, but be prepared to battle with crowds for a spot in summer.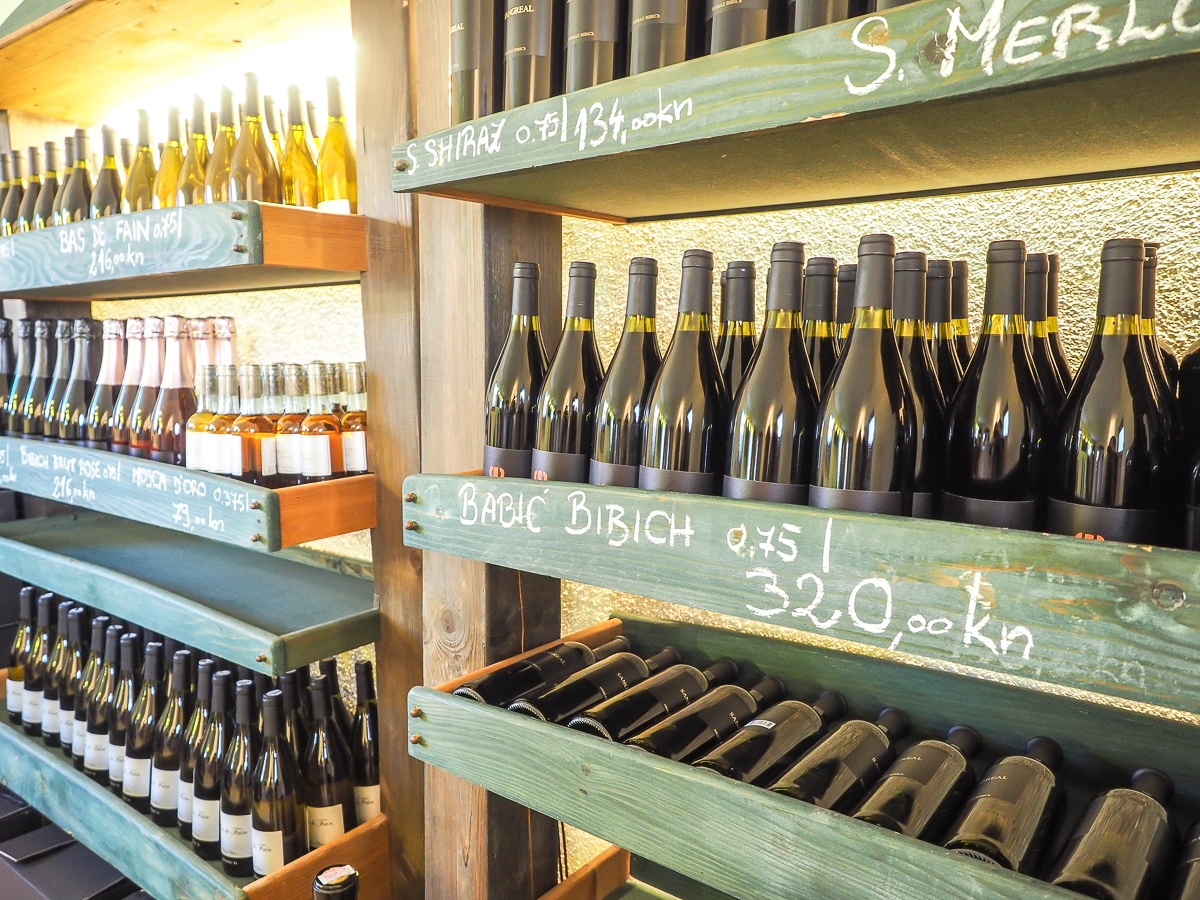 Our Experience Visiting Bibich Winery
We visited the region at the tail-end of the tourist season, on the last weekend of October. We had been in touch with the winery by email earlier, and it wasn't until a few weeks before that they could confirm the exact date they would close for the season. In the end, we were lucky enough to catch them on the last open day of the season.
For the purpose of visiting Krka National Park and Bibich Winery, we stayed in Skradin. On the day we arrived in Skradin, we checked in to our apartment and then promptly made our way to Bibich. The short, winding road to get there took us through gorgeous, arid, rolling hills and countryside scenery.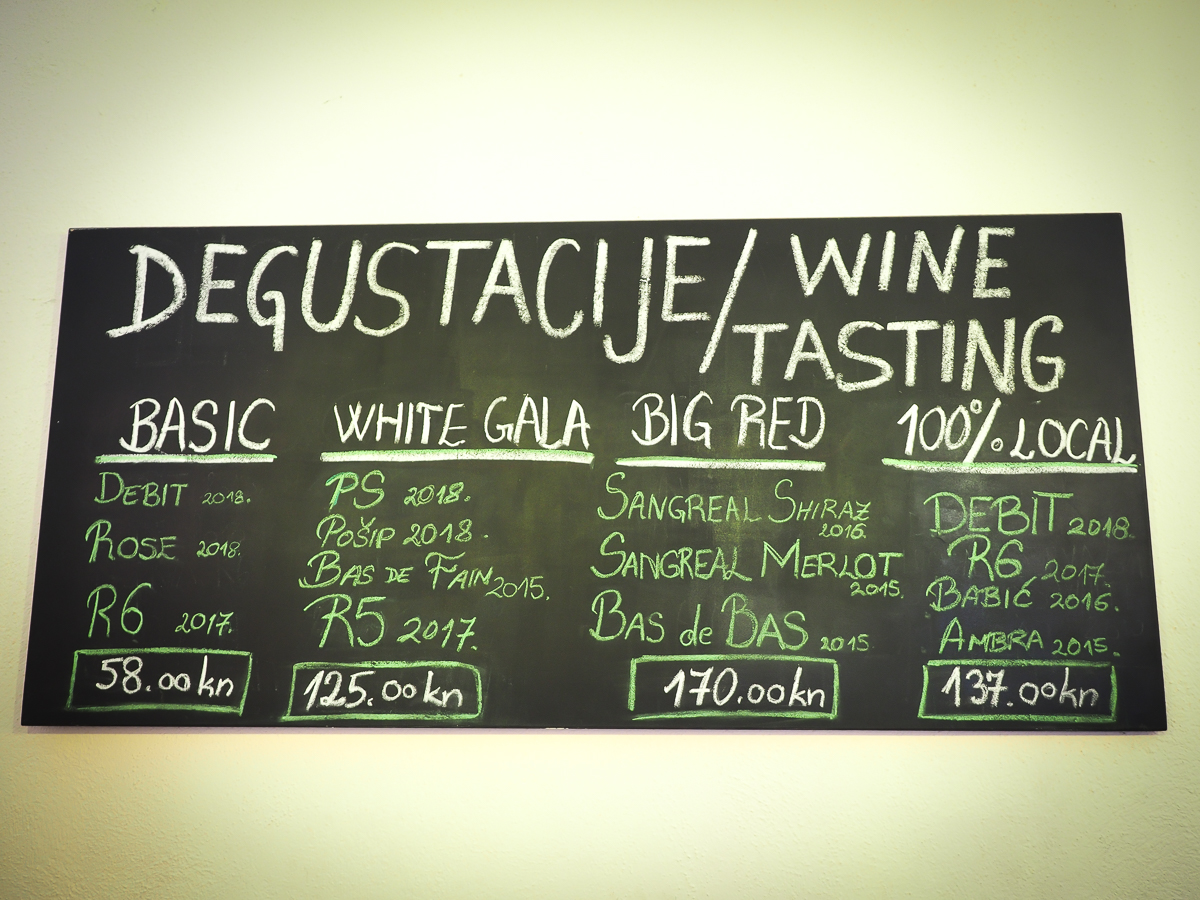 We arrived to find we were the only guests there, with the kitchen having long since closed for the season. We were greeted by a pleasant staff member and then given the choice of four tasting menus: a basic one, white-focused, red-focused, and 100% local.
Emily chose the basic while I went with the 100% local, both which began with the winery's signature Debit white wine. Perhaps because it was my first one to sip, but the wine really impacted me; fresh, highly aromatic, with notes of apples, peach, and a distinct minerality that had me literally moaning. I felt as though I was tasting the soil and flora (including the oversized lavender bushes) found right outside the winery window.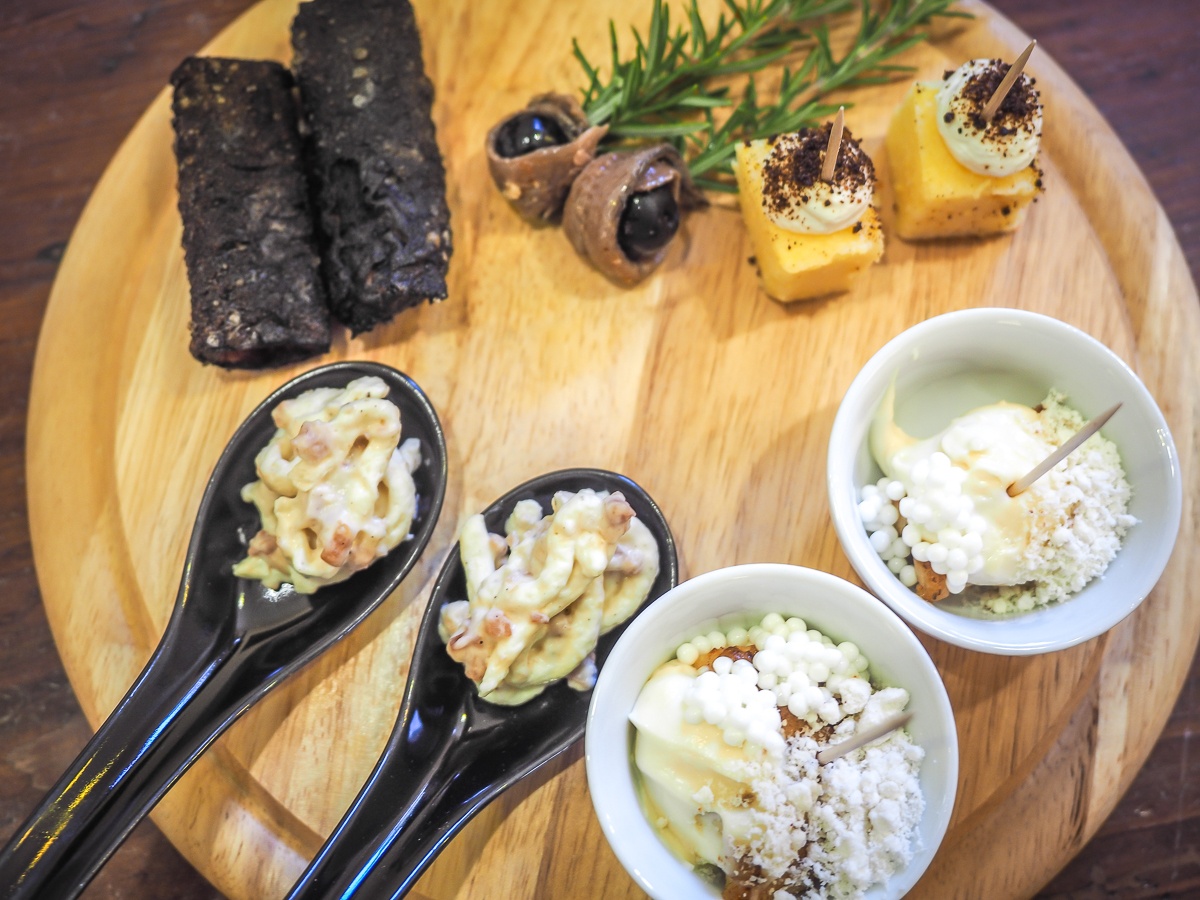 Some hors d'oeuvres were placed before us, which we hadn't been expecting, since the kitchen was supposed to be closed. The anchovies wrapped olives with fresh rosemary, noodles made of cheese, and fish roe-like balls of cheese were the perfect complement.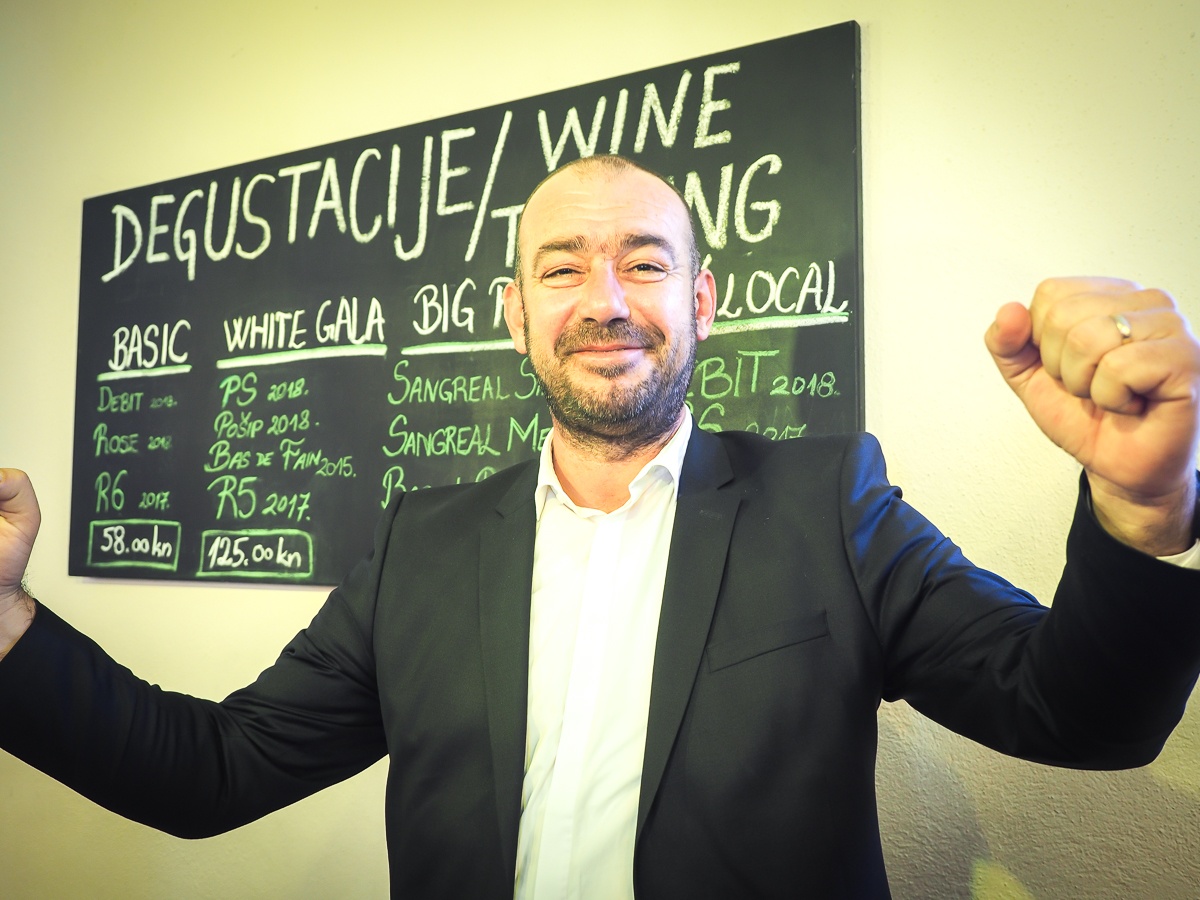 At this point, Alen Bibich himself stepped in to serve us. Seeing that our kids were getting bored, some staff members kindly offered to take them for a walk to play in the winery courtyard and meet some resident donkeys. We really appreciated this gesture, allowing us to continue enjoying these rare (for us parents) pleasures without being interrupted or worrying that our kids might knock over a rack of wine and destroy the place.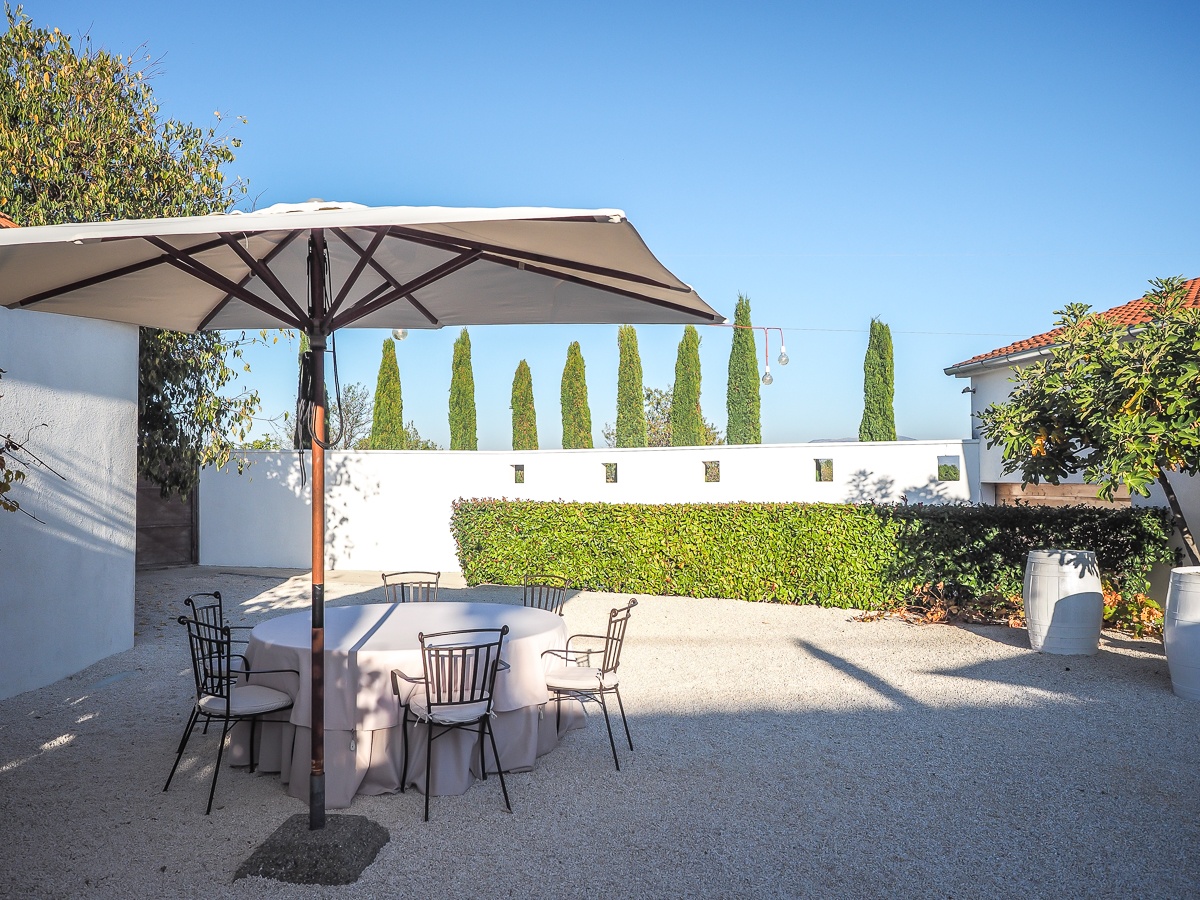 Emily's second wine was a rosé, while my second and her third was R6, which New York Times has called one of the best 20 wines under $20. A red blend of three indigenous grapes, Babić, Plavina, and Lasina, it is aged in American oak for one year. The wine is incredibly balanced and full of herbs that once again you'd expect to be growing right outside. Why "R6"? When asked, Bibich smiled and said he couldn't tell us.
Next I went on to a Babić, one of the three varieties that goes into the R6. This one was bolder, and all cherries and chocolate on the palate. Finally, I finished up with an Ambra dessert wine made from dried indigenous Debit and Maraština grapes. The flavor profile was sweet fig, raisin, and vanilla from the years of oak aging.
Throughout our tasting we chatted with Bibich, who exuded passion, confidence in his family's craft, and hospitality. We felt so lucky to catch him on a slow day and have this opportunity to kick back with him. The welcoming spirit he and his staff showed to us and especially our kids, even letting them help pour some of the wines, was the finishing touch on our experience, not to mention the top-notch wines themselves.
Needless to say, we left the winery with red cheeks, satisfied smiles, with armfuls of bottles to take with us to our next stops in Croatia!
Nick Kembel is a published author, full time travel geek, and proud father of two. After living in Taiwan for 11 years, he and his family did a round-the-world-trip and now reside in his native Canada. Find more of his work at Spiritual Travels.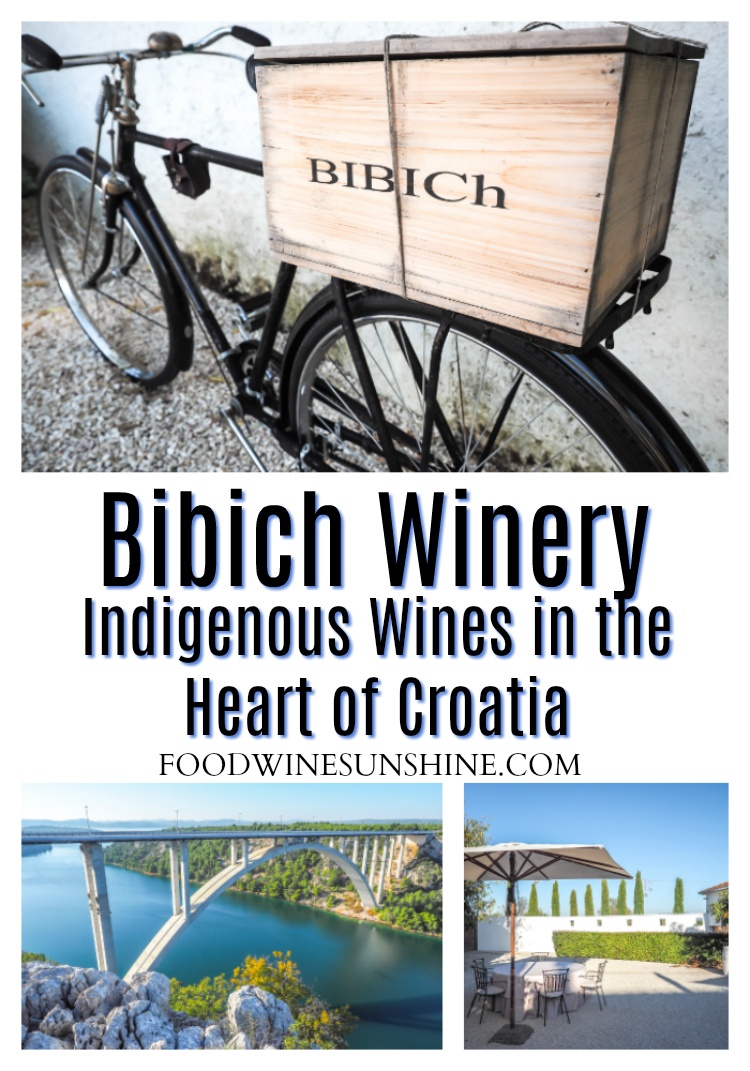 Be sure to check out Food Wine Sunshine on Facebook, Twitter, Pinterest, and Instagram for more wine tips, cocktails, healthy recipes, and travel destinations.