(Last Updated On: September 5, 2019)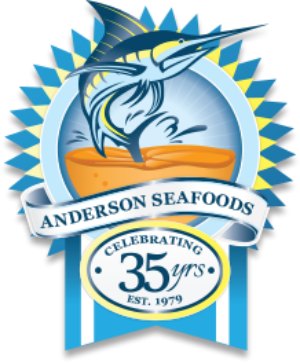 Anderson Seafoods Review – Restaurant Quality Seafood Delivered To Your Door + GIVEAWAY
You guys have seen some fabulous recipes from me lately including some amazing seafood. Well, that seafood is from Anderson Seafoods. I had the amazing opportunity to review some of the best seafood I have ever had. In fact, my husband said that it was even better than meals we have gotten at restaurants.
As you know, seafood can be tricky – it should NEVER taste like fish and quality is very important to making your favorite dish really great.
Well, I am here to tell you that you can't go wrong with Anderson Seafoods.
Check out the Anderson Seafoods Selection – they carry seafood, sauces, appetizers, and more!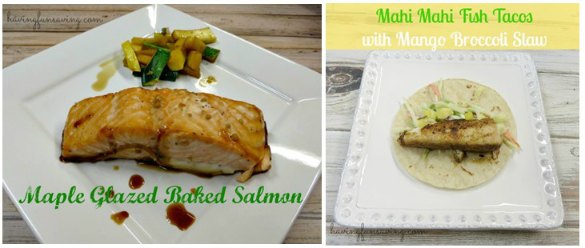 That was the best Maple Glazed Salmon and Mahi-Mahi Fish Tacos I have ever made. Getting hungry? Well, don't forget to get the recipes 🙂
Look how beautiful the Mahi-Mahi cooked up…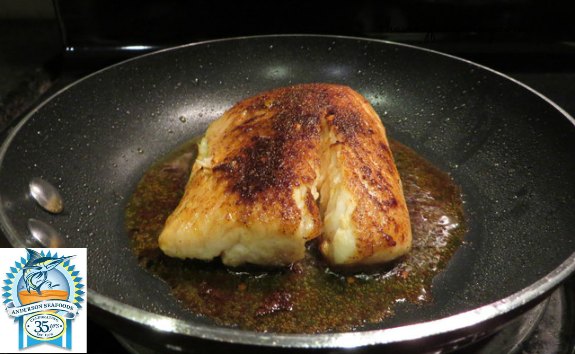 We also had the opportunity to review the Ahi Tuna Potstickers.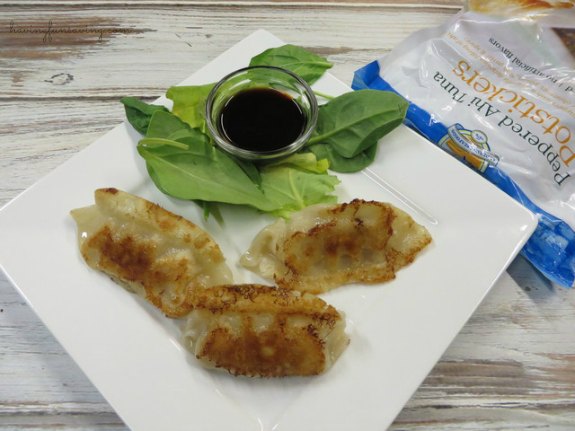 My husband was completely blown away that I made these at home and that I didn't grab them at a restaurant and bring them home for dinner. Seriously guys, they were absolutely amazing.
They have taken the traditional potstickers in an exciting new direction by creating a delicious filling of ahi tuna, vegetables, water chestnuts, panko bread crumbs and a perfect blend of spices. You can pan fry them to a golden brown, steam or microwave them, so they are super easy to make too. Delicious perfection and easy to make….you can't go wrong there!
Who is Anderson Seafoods?
Anderson Seafoods was established in 1979, with the goal of providing premium seafood products and superior service in the retail and food service arena. Anderson Seafoods has evolved into a full-scale, state-of-the-art operation and is recognized as a leading authority in the seafood industry.
What we choose to eat every day plays the biggest role in maintaining good health. Our products offer an ample source of protein and vital nutrients such as Omega 3's.
What makes Anderson Seafoods unique?
Anderson Seafoods products are 3 – 8 days fresher than what is available at the typical grocery store.
Anderson Seafoods ranks among the 2% of food companies that are USDC inspected.
All products are hand-selected at the Anderson Seafoods' state-of-the-art facility, and packaged in an eco-friendly container, which has also been designed to maintain its contents at optimum temperatures. Deliveries ship overnight and right to your door. All Anderson Seafood's facilities are inspected by the USDC (United States Department of Commerce) and are HACCP (Hazard Analysis & Critical Control Points) approved, in order to ensure the highest quality seafood available.
I also wanted to let you guys know that you free shipping on orders over $135. You all know that I love a free shipping offer 🙂
So, now that I have you all officially hungry – I am VERY excited to announce that I have a GIVEAWAY for you all! The amazing folks at Anderson Seafoods have offered a $250 gift certificate to one lucky reader so that they can experience the quality and amazing selection of Anderson Seafoods for themselves!
Here's how to enter:
Disclosure: I did receive the products listed above for review from the above company. No other compensation was received. My opinions are my own and may differ from those of your own. Food Wine Sunshine is not responsible for sponsor prize shipment, the company is.