(Last Updated On: September 16, 2019)
While Food Wine Sunshine did receive one of the below products for review, all opinions and tips are 100% our own!

Travel Essentials for Baby
Get The Most Out Of Your Summer Adventures
Traveling brings adventure, fun, memories, and….planning, lots of planning. Especially if you have a little one. Planning includes not only where to go, but what to pack. And if you have a little one under the age of one, you may feel like you have to pack your whole house up! Well, we recently went away for a week and I wanted to share the top 7 things that I made sure were in the car.
7 Top Travel Essentials for Baby
Pack n Play
If where you are going doesn't provide one for you, you need somewhere for your little one to sleep. And maybe a space for them to be contained for a few if needed 🙂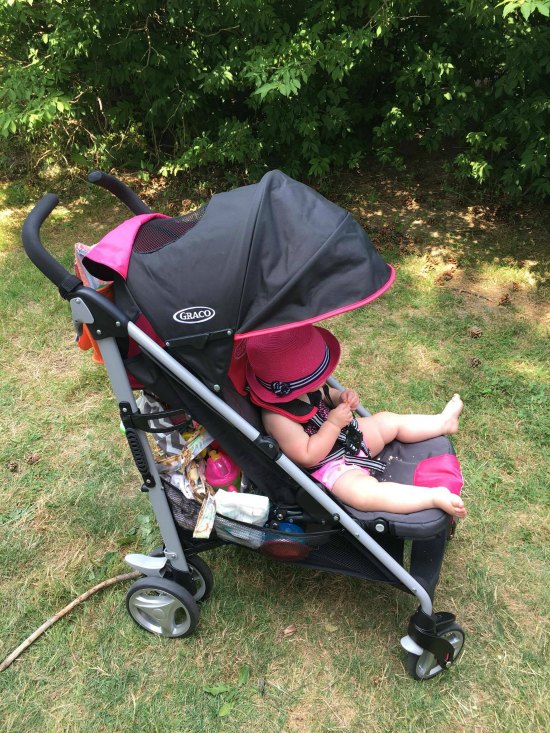 Graco Breaze Click Connect Stroller
Any form of travel requires a stroller, but not just any stroller, an easy-to-use stroller. The Graco Breaze Click Connect Stroller it the easiest folding umbrella stroller out there! You can close it with one hand! Plus, it works with Graco Click Connect infant car seats. We will definitely bring this stroller with us for years to come as it holds a child from birth to 50lbs. The extra-large canopy with UV 50 protection and pop-out visor offers my little one shade from the sun, which is specially important for our morning walks 🙂 I love the removable parent cup holder, it's perfect for my travel mug of coffee or my water bottle. And it has an easy-access, extra-large storage basket that is perfect for our trips to the local Farmers Markets or to hold all of our shell and rock finds.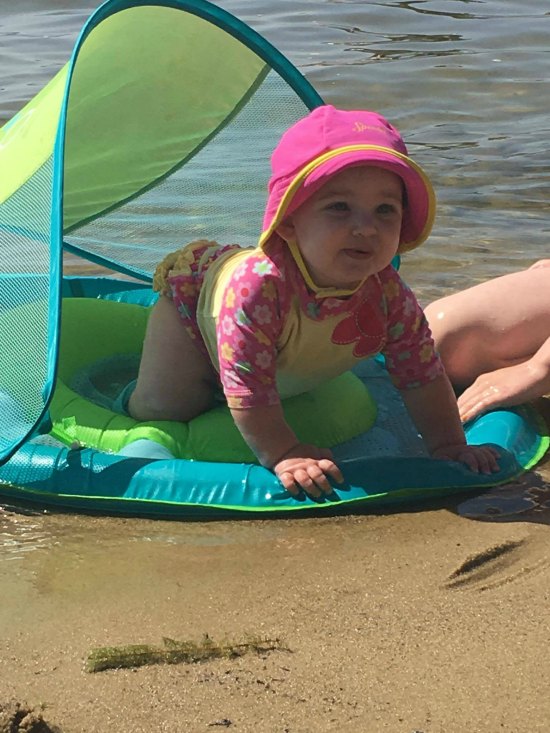 Baby Spring Float with Sun Canopy
While we love to be in the water, safety is important. Our Spring Float folds up perfectly for travel and the sun canopy provides shade from the harmful UV rays.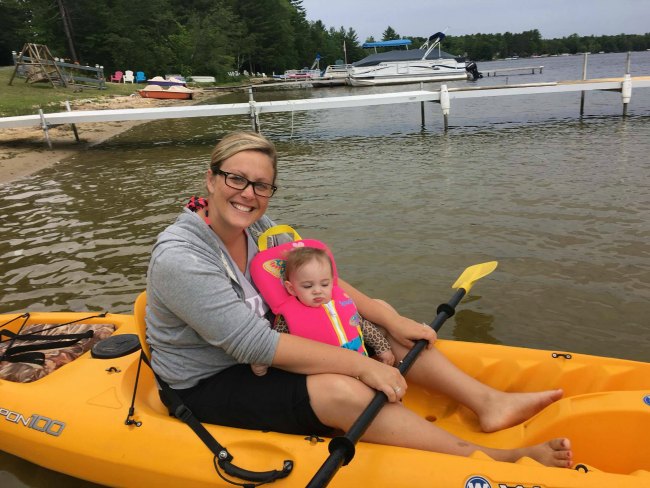 Infant Life Jacket – up to 30lbs
We love boating and kayaking, so a good life jacket was an absolute must in our travel kit! I'm not saying she always loves it, but we always have it 😉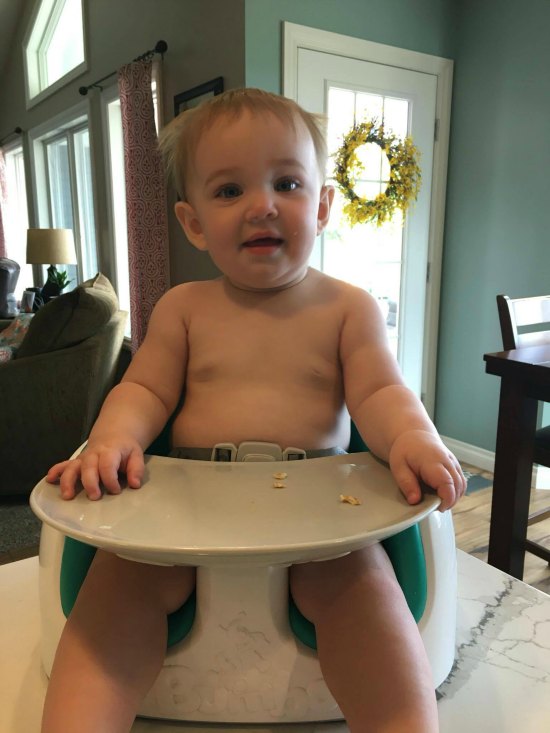 Seat with tray
This seat comes with us everywhere! Light, easy to clean, and our little lady loves it. It makes it perfect for home and for travel.
Noise Machine
We have the sound spa by HoMedics and love it. Traveling can be stressful on a baby, so peaceful sounds from home can help drown out the nighttime chatter from the adults, traffic or anything else that may be going on that your little one isn't used to.
Baby Monitor
If you are in a cabin like we were with two floors, a baby monitor will give you peace of mind.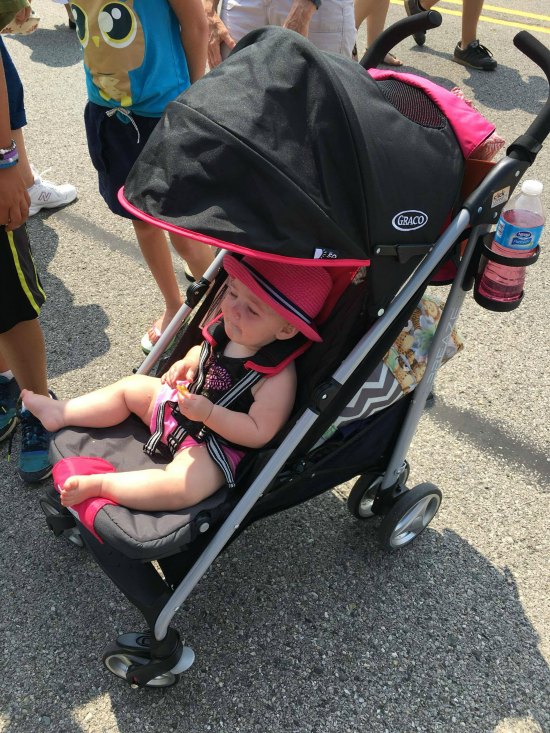 Now, of course you need your basic supplies, such as diapers, food, bottles, wipes, sunscreen, baby soap, and a good diaper bag.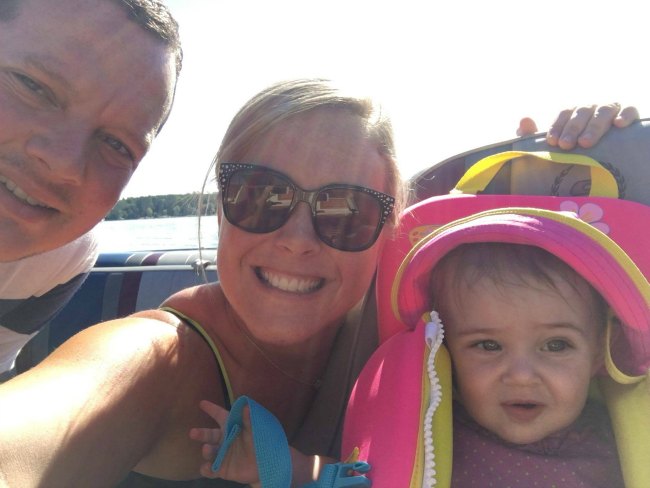 Where did your summer travels take you? What are some of your Travel Essentials for Baby?
Now that you have everything you need for your Summer Travels, how are you getting to all the fun places you want to go?
This is where Groupon Coupons comes in, I know that travel can be costly, but with Groupon Coupons we can save money on our travels and all the other stuff we may need while we travel.
How does Groupon Coupons help us save on travel?
Groupon isn't just for saving on gifts, clothes, jewelry, and everything else you may need, but they have coupons that you can use for all the places you may want to visit this summer and beyond!
What type of Travel Groupon Coupons are there?
Hilton
Hotels.com
Crowne Plaza
Hyatt
And soooo many more!
And to help make sure you have everything in your suitcase that you can need, Groupon Coupons can also help you save at your favorite stores!
What stores have Groupon Coupons?
Amazon.com
Sears
Target
Macy's
Kohl's
Nordstrom
Nike
And sooooo many more!
In fact, there are over 80,000 Groupon Coupons available for almost 12,000 stores. So, while you are planning your summer travels, be sure to check out Groupon Coupons to make sure you are saving money on the essentials so you have more for FUN 🙂
Check out these Things To Do In Florida and more Travel Tips. And be sure to Find Food Wine Sunshine on Facebook, Twitter, Pinterest, and Google +.
Where to buy the Graco Breaze Click Connect Stroller:
Your favorite baby retailers
Follow Graco on Twitter, Facebook, and Pinterest for all of your baby essentials and more!