(Last Updated On: July 3, 2019)
This shop has been compensated by Collective Bias, Inc. and its advertiser. All opinions are mine alone. #SummerCarCare #CollectiveBias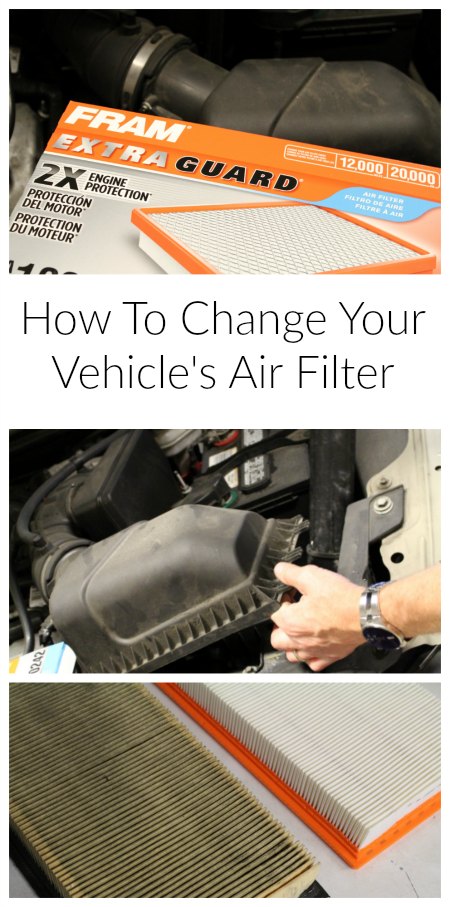 How To Change Your Vehicle Air Filter
Get Ready For Summer Travels
Car maintenance is a necessity that I think most folks cringe at. But, if you don't take care of your car, it's not going to take care of YOU when you need it most. You would be surprised how maintaining your vehicle actually isn't as hard as you think.
We have four vehicles that we change the oil on, maintain the wipers, check the recommend fluids, the air pressure in the tires, wash and wax, and change the air filters on. Most of these tasks don't take us much time at all, in fact, today I wanted to point out the simplicity of changing your own air filter.
Before I show you the steps to changing your air filter, do you know the importance of changing your air filter?
Go outside and take a look at the front of your car or truck. Go ahead, I'll wait…
See any bugs that are stuck on there? Dirt? Bird poop? It can be pretty gross. In fact, a lot of that stuff makes it through your grill and into your engine bay. And what protects your engine bay from all the dirt and grime? You guessed it, your air filter. The air filter is your vehicle's first line of defense against all the outside elements.
When your air filter is dirty, it actually decreases the air flow to the engine and it can't stop all the dirt and other stuff from making it to the engine, and that's when you can run into problems. In fact, a really dirty air filter can actually lead to decreased acceleration, horsepower, and reduced overall performance.
So, isn't it worth 5 minutes of your time to change yours as your owner's manual suggests?
I thought so.
Now, here's how to change your air filter: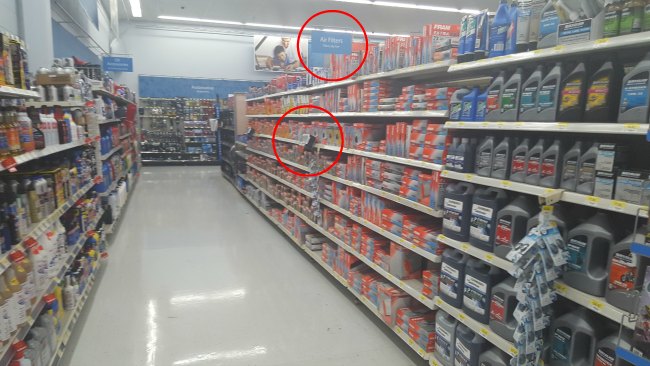 Step 1) Check your owner's manual and see what size is right for your vehicle. Or, if you are like me and forgot to do that, they had a nifty information pad right at Walmart. I just had to select my make and model of my vehicle, select the year and it told me exactly which FRAM Extra Guard Air Filter to get.
Step 2) Make sure the car is off and pop the hood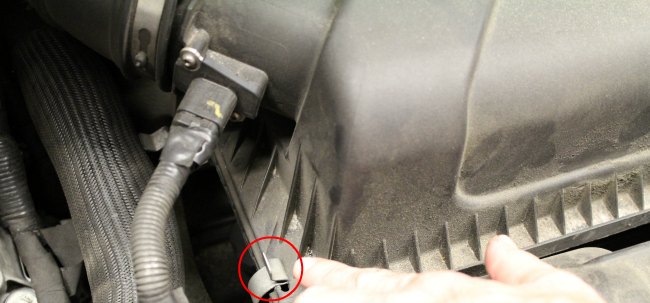 Step 3) For the car we changed, we actually didn't need any tools! Your car may be different of course. We had to take the clip off.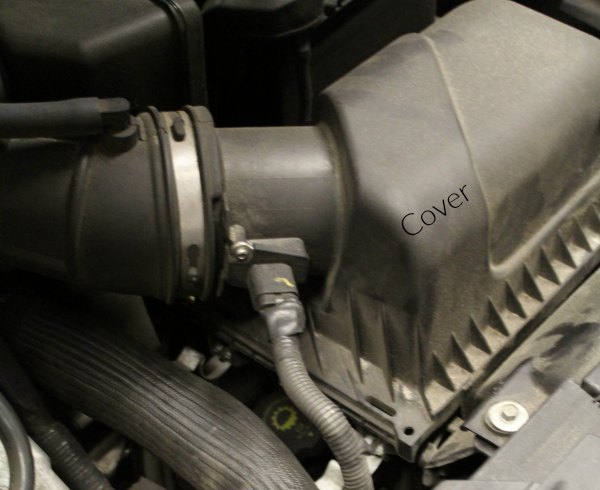 Step 4) Tilt up the air filter cover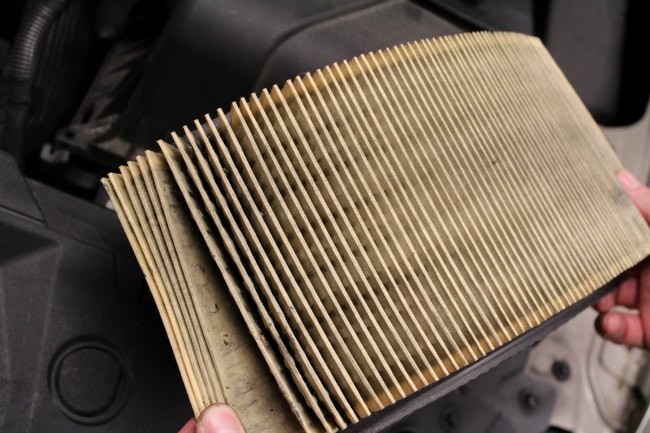 Step 5) Take out the air filter, take quick notice of how dirty it is!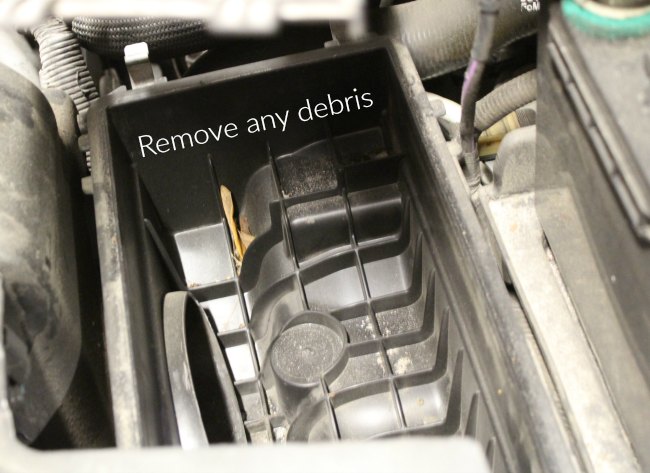 Step 6) Grab your shop vac and vacuum out an excess dirt or debris if needed. We also took an extra minute and got off the leaves and twigs that were stuck under the hood around the windshield.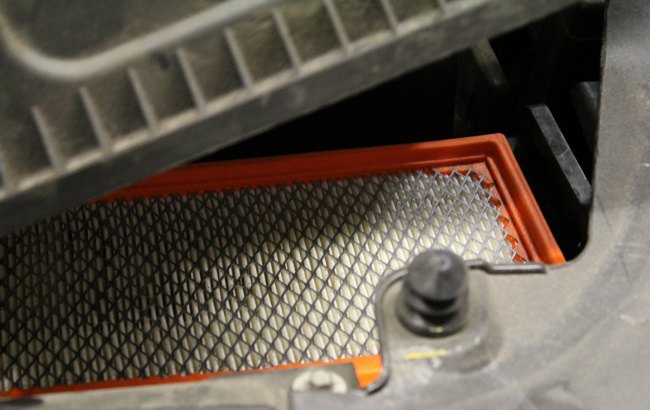 Step 7) Put the new FRAM Extra Guard Air Filter in
Step 8) Close the cover
Now that hood of the car is open, we will also check the fluids of oil and windshield wiper fluid. In under 10 minutes, we are all set for our summer vacations we have planned! If there is a trip you want to go on, then you better be sure that your car is ready for the journey 🙂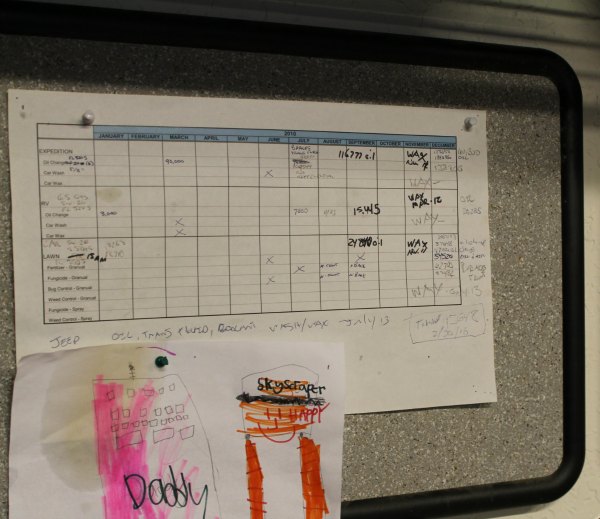 If you need a simple idea on how to track your DIY Car Maintenance, we use a simple spreadsheet and tack it to a cork board. Using the velcro (that actually came with it), we just adhered it right to the wall in the garage. We list each car and what was done when. Easy peasy. Because let's face it, I can't remember what I had for breakfast let alone when we changed the air filter or checked the fluids on all the cars.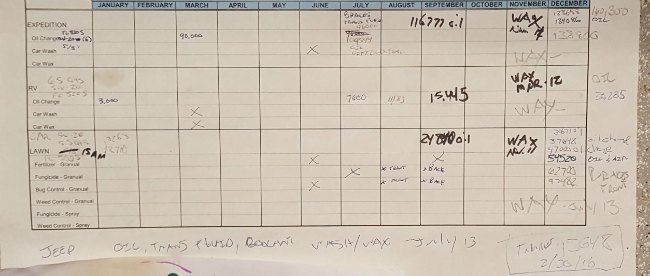 Do you change your own air filter? Now that you have seen this easy step-by-step guide will you start doing it yourself?
Be sure to follow me on Facebook, Twitter, Pinterest, Google + and Instagram for more helpful tips and family fun!
*FRAM recommends changing your air filter annually or every 12,000 miles, but always follow recommended change intervals as noted in your vehicle owner's manual.