(Last Updated On: August 27, 2019)
Disclosure; this post is sponsored by the fabulous folks at Evenflo. All opinions are 100% my own.

Safety Tips For Traveling With Kids
I LOVE to travel. My family and I go to North Carolina, Michigan, and various locations all over Florida. We always drive. Flying our family of four just ends up being too costly, so in the car we go! I love an adventure and I love the fact that we get quality time together as a family in the car and in new cities. And now that the weather is warmer, I know we aren't the only ones planning some family fun!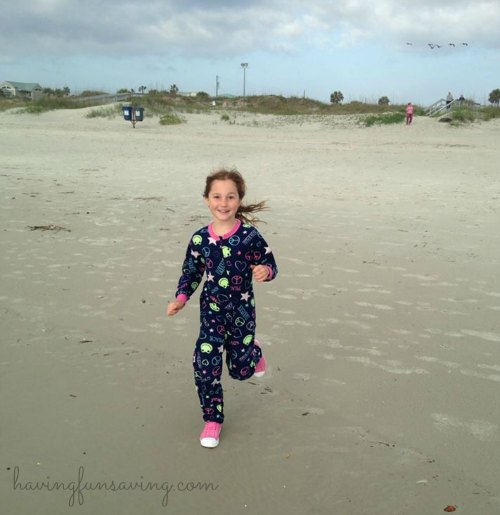 We just got back from St. Augustine yesterday and we are headed to Disney in a few weeks…oh and come Summer we have our annual drive up to Michigan…30 HOURS!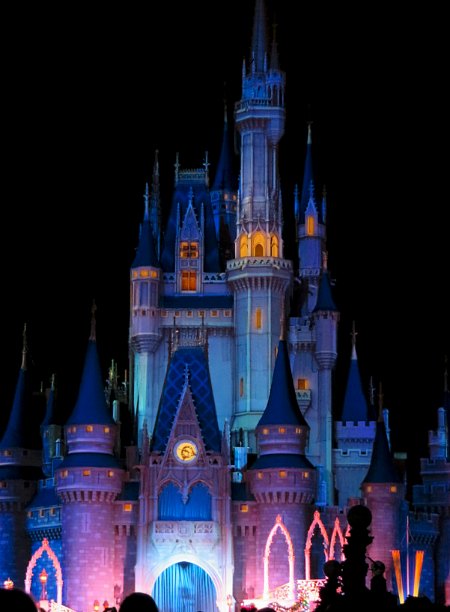 As you are planning your next adventure, NOW is the perfect time to make sure the kids are safe while traveling in vehicles. There may not be anymore snow and the road conditions may seem safe, traveling with growing children always provides safety challenges.
I'm sure anyone that has EVER been a car with a child can agree with statement 😉
Sarah Haverstick, Safety Advocate and certified Child Passenger Safety Technician for Evenflo, has the some tips to ensure your family gets to their sunny destination safely, and I thought you guys would like to hear about them too!
1. Invest in a seat that will grow with your child.
Combination car seats are forward-facing only car seats that allow you to use a harness for your child and then remove the harness to use the seat as a booster.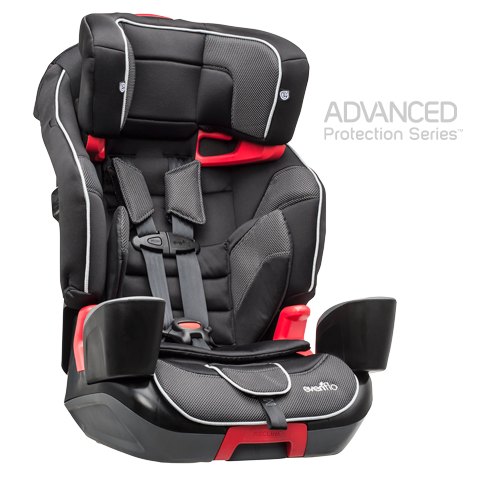 Check out the Evenflo ADVANCED Transitions 3-in-1 Combination Seat as a car seat option.
This NEW 3-in-1 seat can be used as a harness booster, a belt-positioning booster or a no-back booster to accommodate your growing child. The Seat features SureSafe™ Installation, Buckle Pockets, Dual Cup Holders and more!
2. Keep your child comfortable and cool during the warm weather.
Remember to pack extra water bottles to keep your child hydrated during the summer months. I pack snacks too 🙂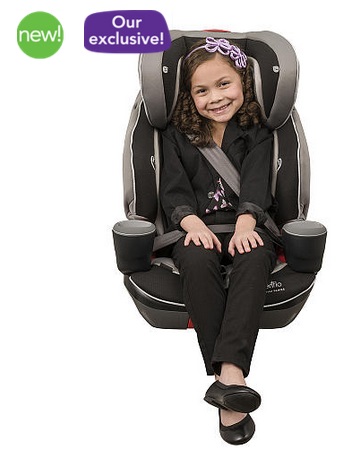 Here is another great Car seat option to check out, the Evenflo Evolve Platinum 3-in-1 Harnessed Booster Car Seat.
This line of car seats is exclusively available at Babies "R" Us and features NASA-developed "Outlast" technology, which is a temperature regulating fabric that keeps children comfortable in hot weather by actively absorbing and storing hot and cold temperatures and releasing as needed.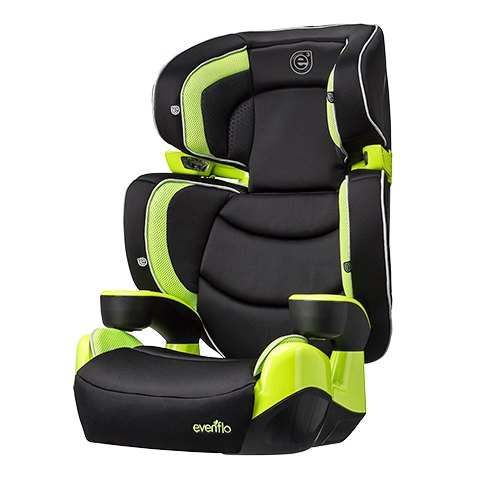 3. Is doesn't matter how far you are driving – you still need to be safe!
Not traveling very far this spring? Did you know that 85% of crashes involving children occur 20 minutes or less from home? All children 12 and under should be buckled in the back seat and big kids under 4' 9" tall should be in a booster seat. A booster seat like the RightFit Belt-Positioning Booster can reduce the risk of injury in a crash by 45% for children ages 4-8.
4. Take the adult vehicle seat belt test
Think your child is ready to use the adult vehicle seat belt? Take this simple test. Have them sit with their back and bottom all the way against the vehicle seat. Make sure their knees are bent at the edge of the seat with their feet on the floorboard. The vehicle lap belt should fit low on the thighs and hips and the shoulder belt should fit across the child's shoulder. The child must be able to sit like this for the whole ride. Most kids are 10 – 12 years old before they can pass all of these steps! I am so having my son do this as soon as he gets home from school! He thinks he is totally ready to wear just the lap belt.
Where do you travel plans take you this season? What are some of your safety travel tips?
Be sure to stay up to date with Evenflo on Facebook and Twitter for more child safety tips and to stay up to date on all the latest and greatest for your child!
In fact, make sure to follow me on Facebook, Twitter, Pinterest, Google + and Instagram too!