(Last Updated On: July 3, 2019)
Buying a car seat for your child will be one of the most important purchases you make as a parent! Review these Car Seat Safety Tips and Tips for buying a car seat. While Food Wine Sunshine did receive the product listed below for review, all opinions are 100% our own.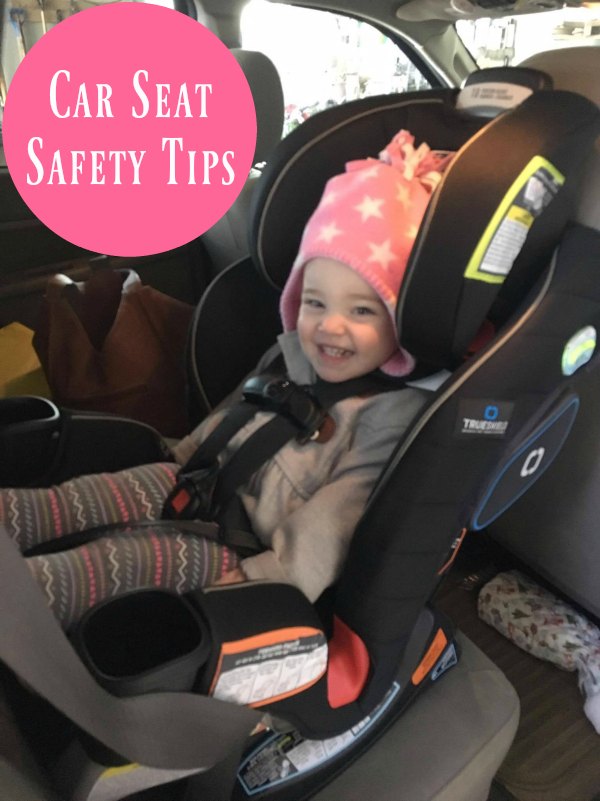 Car Seat Safety | Tips For Buying A Car Seat
Looking for a car seat can be very stressful! There are so many brands, styles, price points etc. and as any mommy and daddy we are all looking for the best for our child. It almost seems at times that everyday there are new rules/guidelines or recalls, so it's hard making sure that we are doing the best. When my husband and I starting looking into the next step in the car seats, we went online and did a little research in what was the new guidelines and also what were the new top rated safety car seats of 2017.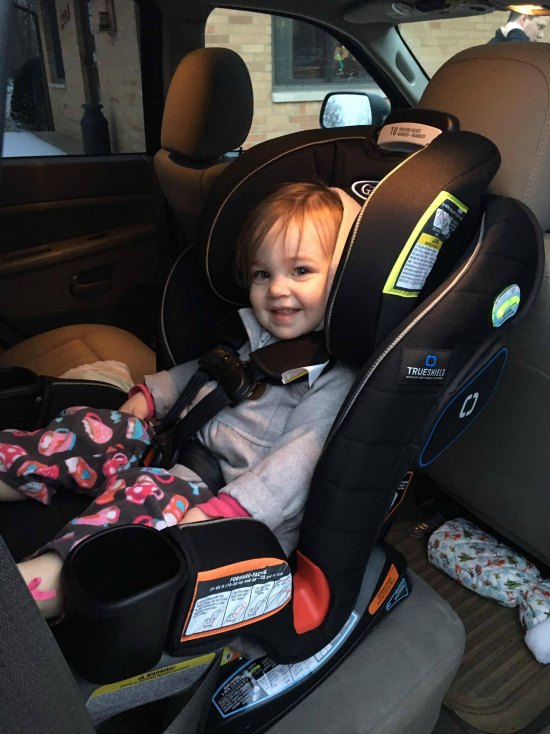 Did you know that according to a recent study, 54% of parents feel that car seat safety industry standards are confusing? Well, I agree with that statement 100%! We have been doing a lot of research lately on car seats, since our daughter is now to big for her infant car seat and needed the next step up, we were very eager to get the best of the best for our sweet pea. And after all that reading, we were still a bit confused.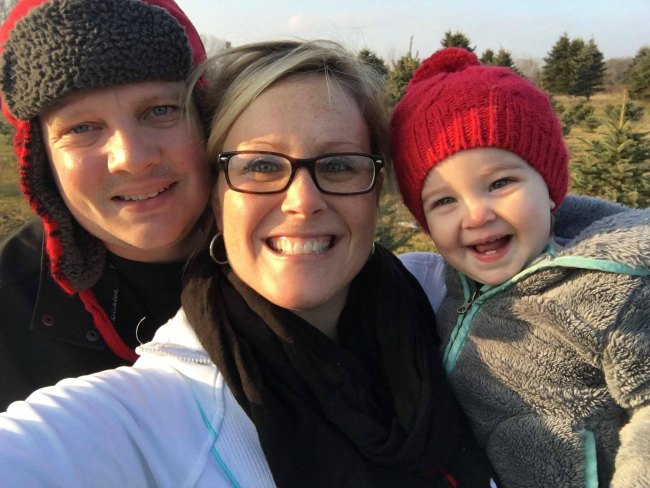 As a mommy of one and with a new little bundle of joy only due a few weeks away I am always looking for the top rated baby products. My husband and I have always been very big on researching EVERYTHING, I mean EVERYTHING, when it comes to baby products for our little one.
Here are some top quick tips for the latest car seat safety guidelines that we found important:
Rear facing until the age of 2-3 years of age (per car seat guidelines)
Forward facing car seat until the age of 7 (per car seat guidelines)
Booster seat from age 4-12 (per booster seat guidelines)
Seat belt 8 and up
*Please note this information was obtained from car seat safety websites and are only guidelines
Here are some top quick tips for types of car seats that we found important:
Rear facing car seats multiple types:
Rear facing only infant car seat
Rear facing car seat (convertible)
All in one seat
Forward facing car seat
Booster seat
Seat belt
Safety
This was the big one for us, as I am sure with all parents. All car seats rated by NHTSA meet the Federal Safety Standards and strict crash performance guideline/standards. Also, it is good to know that while all rated car seats are safe for use, they are not all created equally. So, when you are ready to purchase your child's car seat make sure you do your research and make sure your getting your child the best you can.
After we did all our research we found the Graco Extend2Fit 3-in-1 Car Seat with TrueShield Technolgy. It was EVERYTHING we were looking for in a car seat. It features the new TrueShield ADVANCED SIDE IMPACT PROTECTION which they just came out with in 2017. Graco's new TrueShield Technology provides children with extra protection when out on the road. These new innovations provide side impact protection from your child's head to hips, in case of a side impact accident. The Graco Extend2Fit 3-in-1 Car Seat with TrueShield Technolgy has a steel reinforced frame, extra 5 inches of leg room for rear facing, 6 positions with recline, one second latch attachment system, a harness and headrest adjuster that adjust together for the perfect fit for your little one. Your little one will enjoy the super soft seat cushions and dual cup holder! One for a snack and one for a drink 😉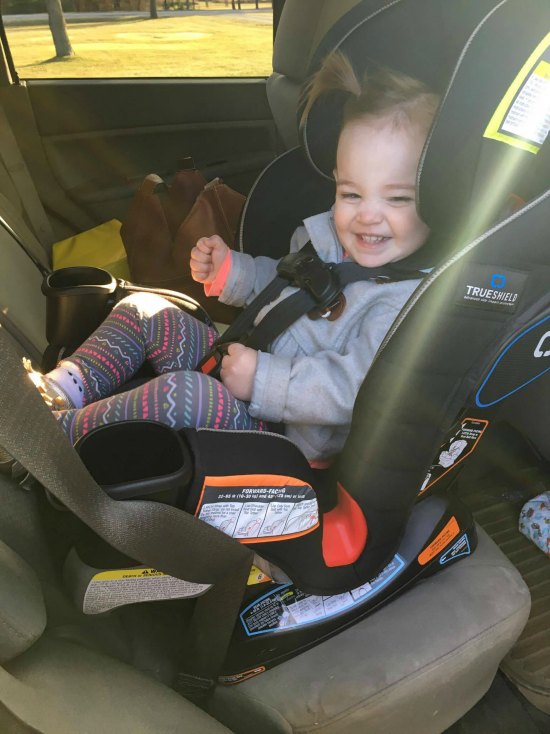 What my husband and I love most about the Graco Extend2Fit 3-in-1 Car Seat with TrueShield Technolgy, is not only the ease on installation, or the superb safety ratings it received, but that it will grow with our child up to 100LBS! It goes from a little one as small as 4 LBS rear facing to 50 LBS rear facing then to forward facing 22-65LBS as a forward facing-harness, and then as a high back booster 40-100LBS!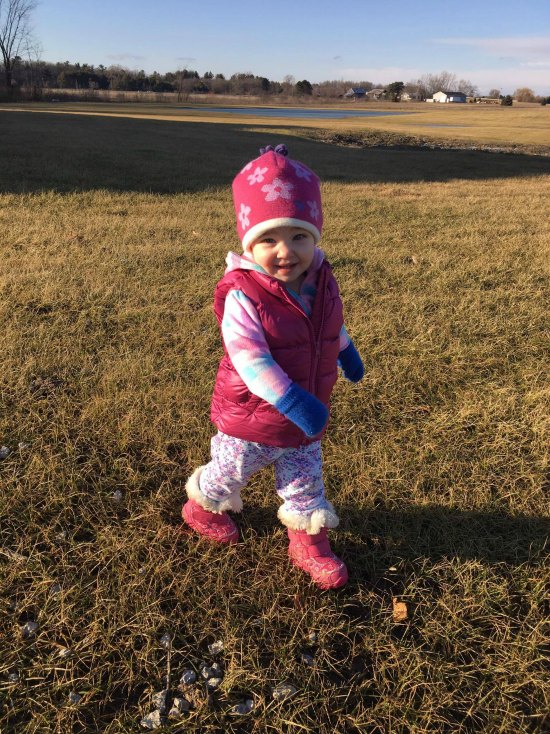 I couldn't of asked for a better car seat to keep my mind at ease while traveling with our daughter and soon to be a new bundle of joy! My daughter fits so well and seems very comfortable in her new stylish ride 🙂 The new Graco Extend2Fit 3-in-1 Car Seat with TrueShield Technolgy is a great addition to our growing little family. I hope this helps when looking for your child's new car seat.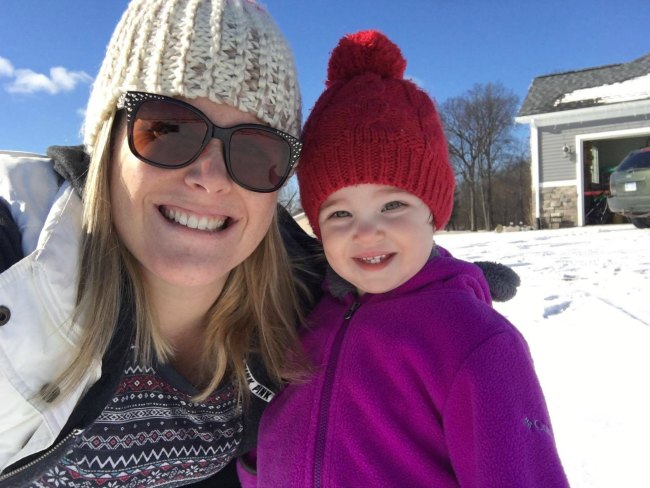 Graco understands the desire to provide your little ones with the best protection possible when getting into a vehicle.
Where to buy the Graco Extend2Fit 3-in-1 Car Seat with TrueShield Technolgy:
Your favorite baby retailers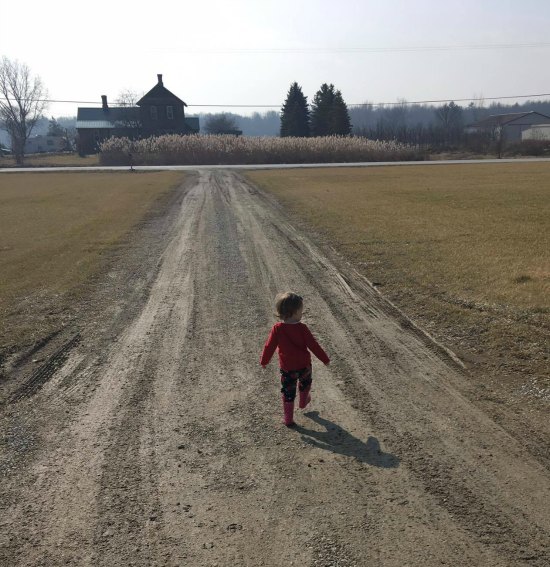 Check out these Things To Do In Florida and more Travel Tips. And be sure to Find Food Wine Sunshine on Facebook, Twitter, Pinterest, and Google +.
Follow Graco on Twitter, Facebook, and Pinterest for all of your baby essentials and more!