(Last Updated On: December 21, 2021)
I have been compensated by Collective Bias, Inc. and its advertiser, Nature Made®. All opinions are mine alone. #NatureMadeAtWalgreens #NatureMadeGummies​ #CollectiveBias​ ​​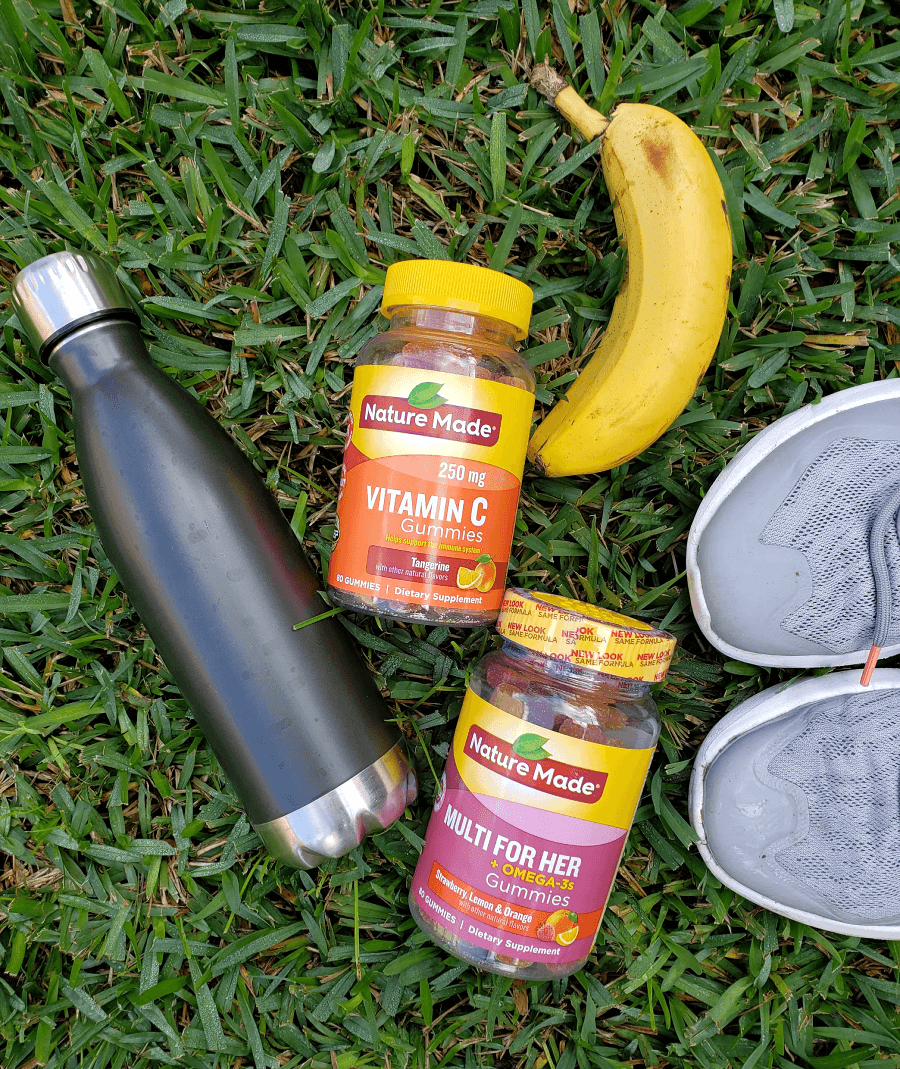 10 Tips For Staying Healthy This Winter
Winter is coming and that means a weather change. The cold weather not only brings shorter days but also the winter blues. There are ways you can support your immune system during the winter months. And most of them are very simple! So I want to highlight a few simple things you can do to help yourself stay healthy this winter.​​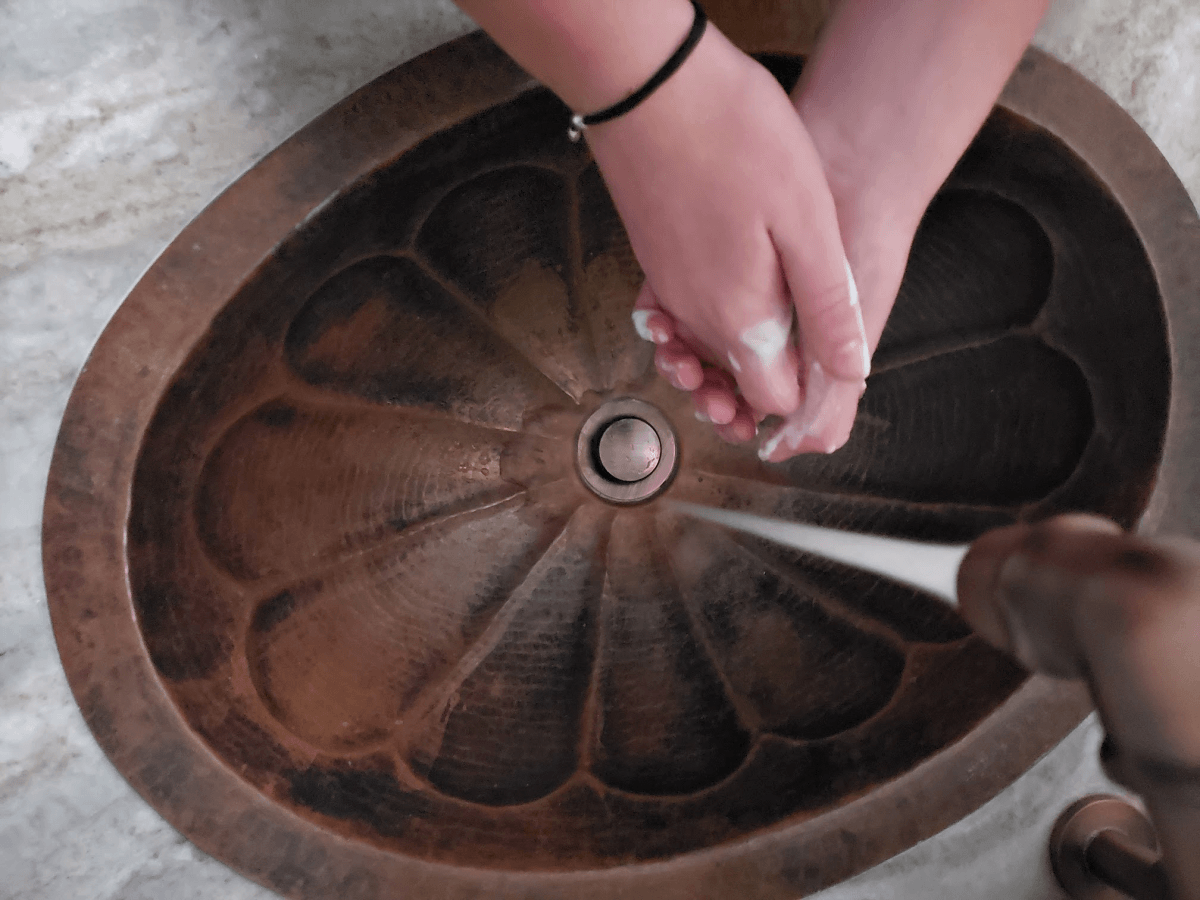 Here are 10 things you can do to help you stay healthy this winter:
Wash Your Hands I know we have all heard this before, basically from kindergarten and up! But there's a reason for that, washing your hands helps protect your immune system and can wash away germs that can cause the cold and flu. Plus, it helps protect those around you. ​​
Change Your Toothbrush Grab a new toothbrush after you have had a cold, the flu or a sore throat. No point in putting those germs back in your mouth again. ​​
Drink Water You may not feel like drinking a tall glass of cold water in the cold winter months, but that can lead to dehydration. When your body doesn't have enough water, it increases your chances of getting sick. Water also helps rid our bodies of toxins. So, drink up! ​​
Get Some Light This is more of a suggestion for your overall well-being. Darkness can cause depression, making winter months hard on your overall mood. Consider taking vitamin D supplements and try to get outside for about 10 to 15 minutes. ​​
Relax Holidays have you stressed? Holiday bills have you stressed? Stress can actually help contribute to illness. Our bodies don't function well if we are stressed, and if our bodies aren't functioning well, we can get sick. So allow yourself to relax. Sit down and watch a movie. Listen to some music. Chat with a friend or two. Head to a sauna or steam room. ​​
Get More Sleep When it's dark, your body automatically wants to sleep more. So, let it! Relax before bed, allow yourself to wind down. Let your body recharge. ​​
Take Vitamin Supplements Taking vitamin C during the cold winter season will help support your immune system.†​ A good multi vitamin is always a good idea, winter months or not. I am currently taking Nature Made® Vitamin C 250 mg Gummies, which helps support the immune system.†I am also taking Multi for Her plus Omega-3s Gummies, because they are formulated to provide key nutrients to help support women's health.†​ I picked them both up at Walgreens, and if you head there between now and 11/30/19 you can get your favorite Nature Made® supplements on sale. In fact, they are Buy One Get One Free. Nature Made® is a brand you can trust, I know I do. I have been buying Nature Made® for my family for years. Nature Made® has been around for over 45 years and offers a variety of great tasting gummy products at a great price at Walgreens in-store and online. Be sure to grab them while they are BOGO. ​
Exercise Exercising for just 10 to 15 minutes will help lift your mood. Not to mention it helps burn calories. Too cold to go outside? Here are simple exercises you can do at home, no equipment required. ​​
Stay Social We are all busy during the holidays with parties and gatherings, but keep the good times rolling after the holidays to avoid the blues. Plan game nights with family and friends. ​​
Plan a Vacation Give yourself something to look forward to and focus on, plus if you plan it somewhere warm, like Florida, you can get some time in the sun too. ​​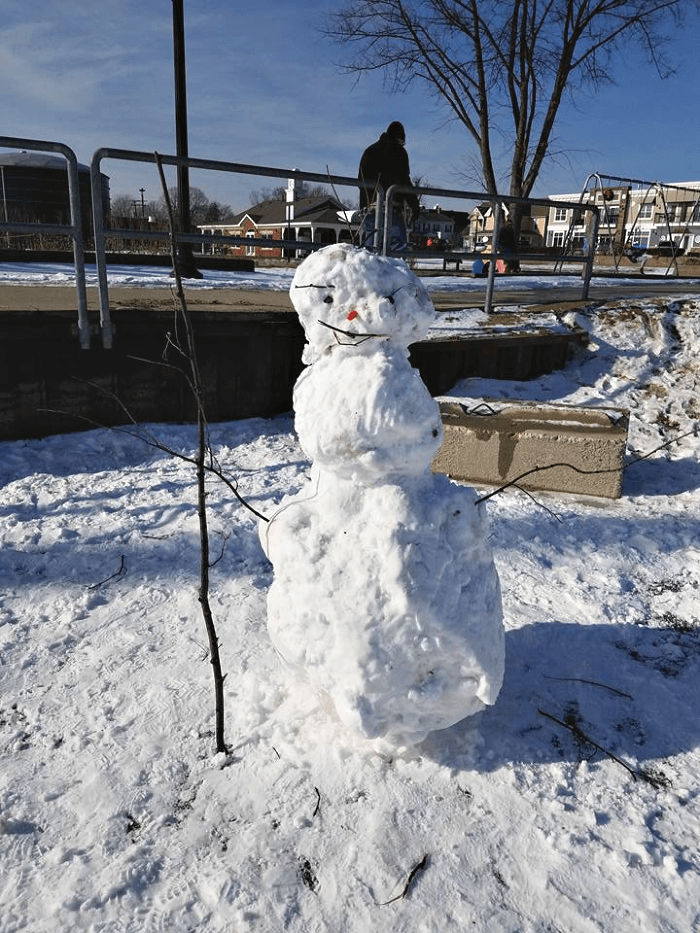 I hope these tips help you stay healthy this winter, and beyond! What are some of your tips for staying healthy in the cold winter months?
​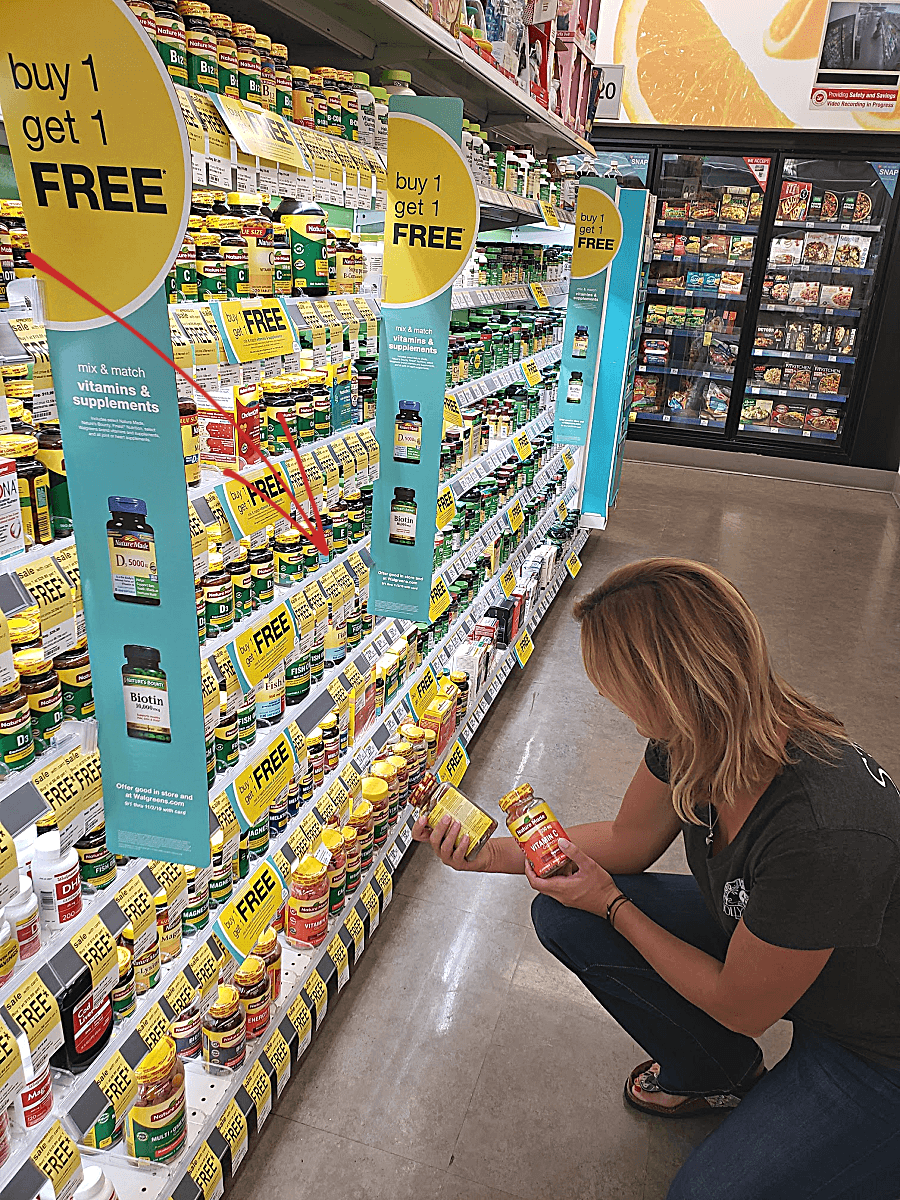 Don't forget to grab your Nature Made®​ gummies while they are on sale at Walgreens. Save money and feel better, that's a win-win. ​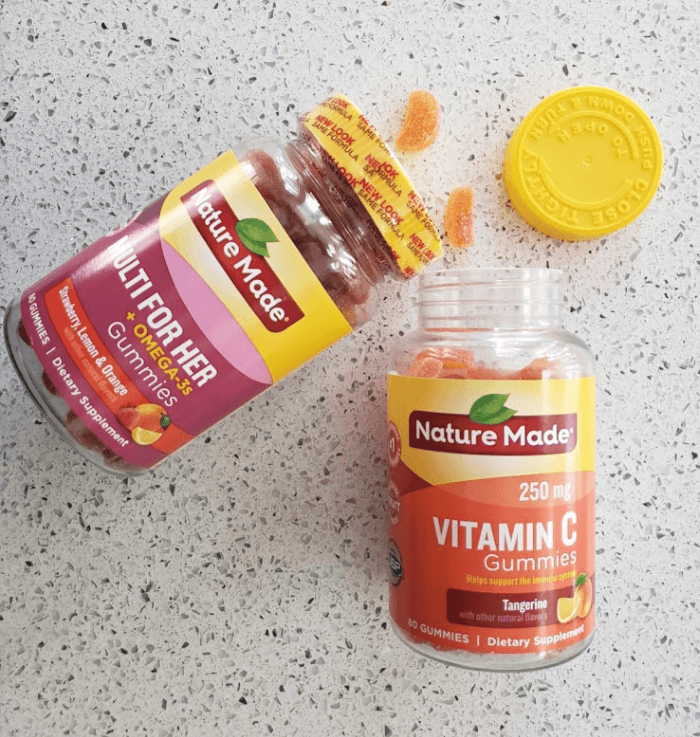 Be sure to check out all my healthy lifestyle tips and recipes and follow me on Facebook, Twitter, Pinterest, and Instagram for more fitness motivation tips. ​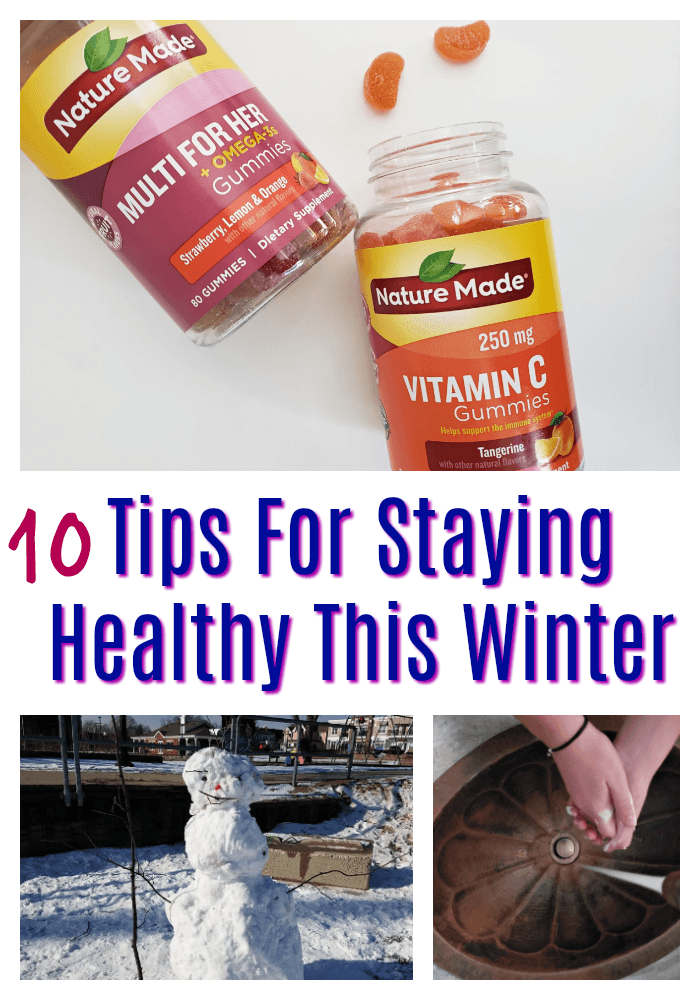 † These statements have not been evaluated by the Food and Drug Administration. These products are not intended to diagnose, treat, cure, or prevent any disease. ​