(Last Updated On: July 11, 2019)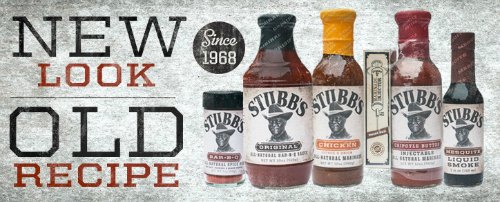 Stubb's Bar-B-Q Review + Easy BBQ Chicken Pizza Recipe
The folks over at Stubb's sent me some coupons to give a few of their products a try. Are you familiar with Stubb's BBQ? Well, when I think BBQ, I think chicken, smoked pork, ribs and everything delicious! But I thought I would try something different with the Stubb's Bar-B-Q Rub and Original Bar-B-Q Sauce. I made an easy and delicious BBQ Chicken Pizza!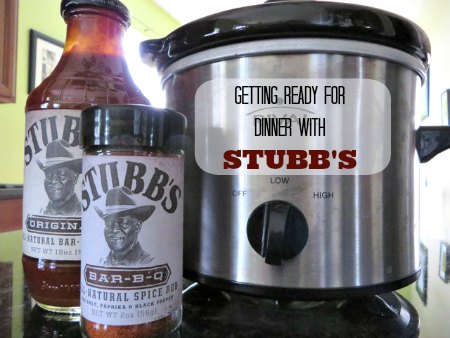 Today, Stubb (yes, he is a real guy and he really knows his Bar-B-Q!) lives on in his all-natural sauces, marinades and rubs, continuing to make people feel good all over the world. Though he started with only one sauce, Stubb's full line now contains 6 sauces, 4 marinades, 2 injectable marinades, 5 rubs, a moppin' sauce and a wing sauce, all of which bring Legendary Texas Flavor to any meal.
Check out all the Stubb's Products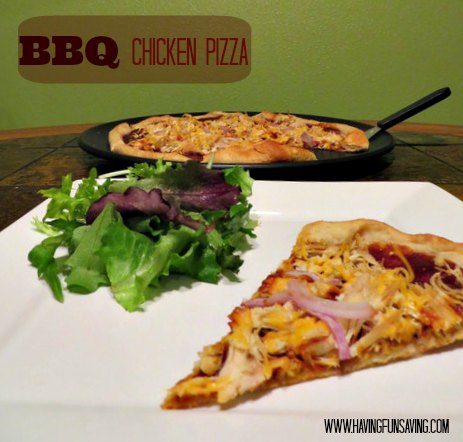 You guys ready for that recipe? I thought so 😉
BBQ Chicken Pizza
Recipe Type
:
Lunch/Dinner
Author:
Prep time:
Cook time:
Total time:
Ingredients
2 – 3 Chicken Breasts
Stubb's Bar-B-Q Rub
Stubb's Bar-B-Q Original Sauce
1/4 cup chicken broth or water (just enough to cover the bottom of the crock pot)
Shredded Cheddar Cheese
Red Onion – to taste
Ready made thin pizza crust
Instructions
Thoroughly coat each side of the chicken in Stubb's Bar-B-Q Rub
Add chicken broth and chicken into the Crock pot
Place crock pot on low and let it cook all day (4-6 hrs would be plenty)
When chicken is done it will be VERY easy to shred – shred with 2 forks
Preheat oven to 375 degrees
Place thin pizza crust on pizza pan
Cover pizza crust with Stubb's Bar-B-Q Original Sauce
Top with shredded chicken, cheddar cheese, and red onion
Bake 12 – 14 minutes
Enjoy
This is an easy and delicious recipe that my husband and I really enjoy – I hope you guys do too!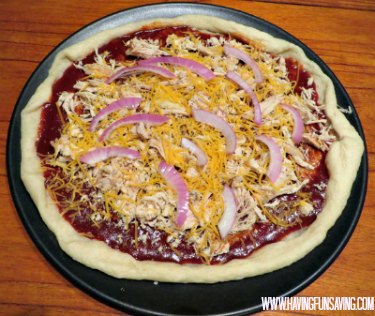 The marinade is the next Stubb's product on my list to try out….which Stubb's products are your favorites?
Disclosure: I received free product coupons to help facilitate my review. No monetary compensation was received or offered. All opinions expressed are my honest thoughts on this product.