(Last Updated On: July 1, 2019)

Spicy Popcorn Recipe – Healthy Snack Option
I know I have told you guys time and time again that I am a snacker. I just can't seem to make it from meal to meal without munching on something in-between. Which is actually okay since most folks recommend eating every 3 – 4 hours. The trick is finding snacks that are not only tasty, but good for you, and you won't get bored with.
When is the last time you jazzed up your popcorn? Popcorn (the non way-over-buttered variety) is actually a great snack option. Since I tend to get bored with plain popcorn, I decided to make my own spicy variety! I used bagged popcorn, JOLLY TIME makes a Healthy Pop Butter Pop Corn which works great for this recipe, as it's a healthier option.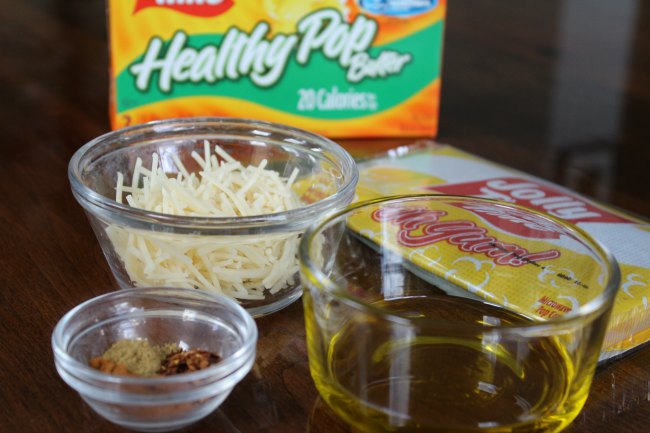 I added some amazing spices and oil to a pan, sauteed them for about 30 seconds and poured that on my popcorn.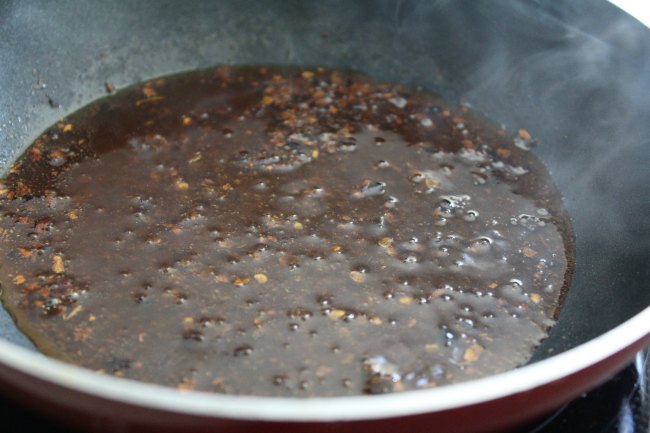 The result is delish! And a healthy snack option 🙂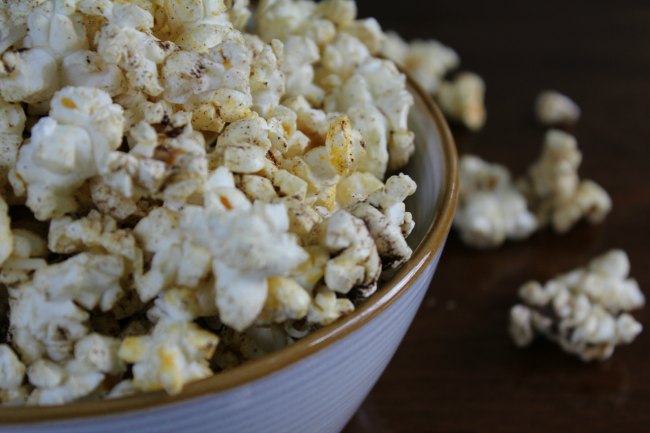 Now, here is my Spicy Popcorn Recipe, be sure to Print It and Pin It so that you can make it again and again. Feel free to add more or less red pepper flakes to suit your spicy requirements 🙂
Spicy Popcorn Recipe – Healthy Snack Option
Author:
Prep time:
Cook time:
Total time:
Ingredients
1 bag Healthy Pop Butter Popcorn – popped
1 teaspoon paprika
1/2 teaspoon ground cumin
1/2 teaspoon crushed red pepper flakes
3 tablespoons olive oil
1/3 cup grated Parmesan cheese – optional
Instructions
Heat oil in large skillet over medium-high heat. Stir in seasonings/spices; cook and stir 30 seconds to 1 minute.
Pour popcorn into a large bowl
Pour the spice mixture onto the popcorn and toss until well blended
Add in grated Parmesan cheese if desired
Enjoy!
Notes
It is okay if not every piece of popcorn has the spice mix on it, since it's spicy, it's nice to have a mix of the buttered and spicy in the bowl.

I hope you enjoy this Spicy Popcorn Healthy Snack Option as much as I do!
The beauty of popcorn is that you can "dress it up" all sorts of different ways, in fact, I will have a sweet popcorn recipe coming up here soon too!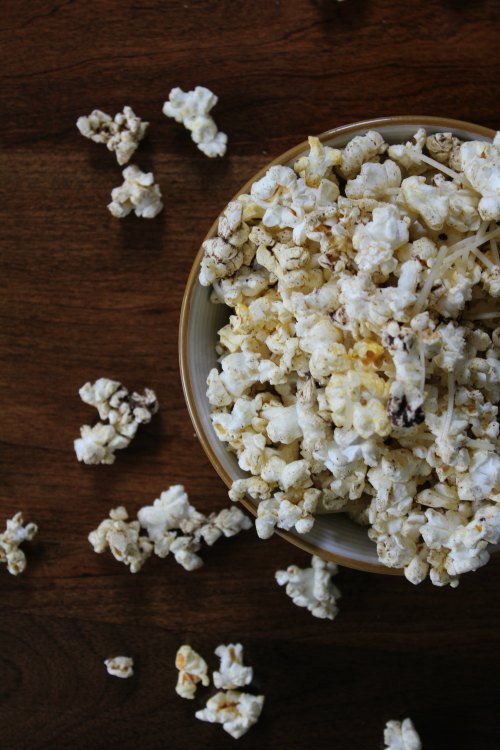 What is one of your favorite healthy snack options?
Check out all the delicious recipes on Food Wine Sunshine and follow me on Facebook, Twitter, Pinterest, Google + and Instagram.