(Last Updated On: May 24, 2021)
This post was sponsored by Fresh From Florida as part of an Influencer Activation for Influence Central, however all opinions expressed are my own.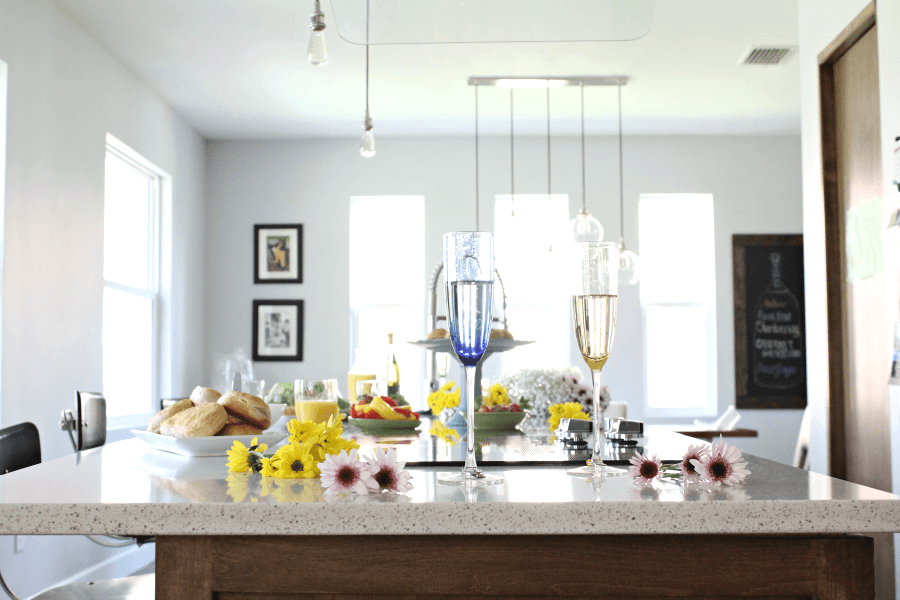 10 Tips For Planning The Perfect Brunch
Who doesn't love a good brunch? I mean all the delicious eats, drinks, and time with family and friends…what more could you possibly ask for? We love getting together with our friends on the weekend, and since weekends are made for sleeping in and spending time having fun, planning a brunch is always perfect.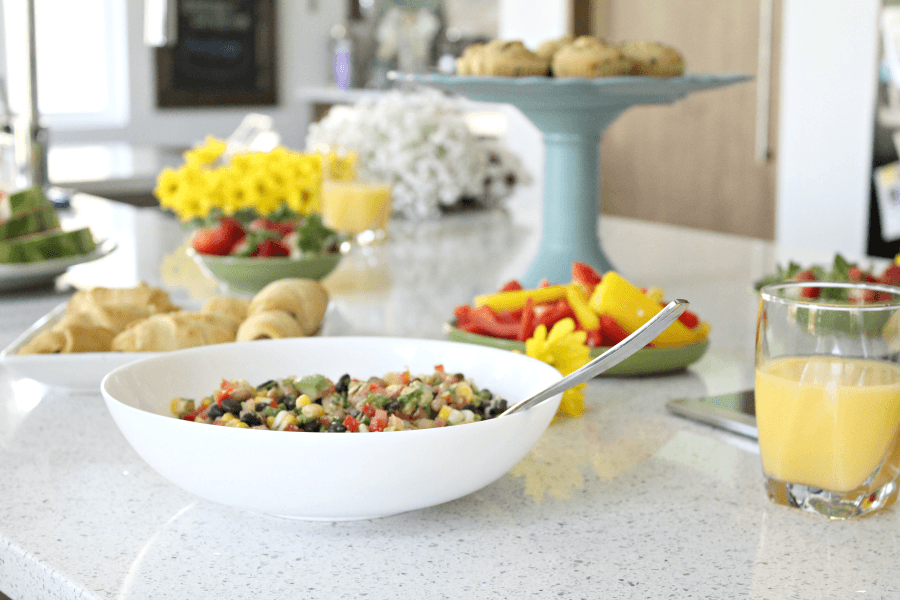 The most important thing for your brunch is the FOOD. I mean, folks are coming to have fun and chat, yes, but the main reason they are coming is the FOOD. I love to serve fresh produce at brunch, not only is it delicious (and healthy!) but it adds a nice pop of color to your tablescape. I recommend looking for produce that is in season, here is a list of when all your favorite Florida fruits and vegetables are in season…there's a free printable too!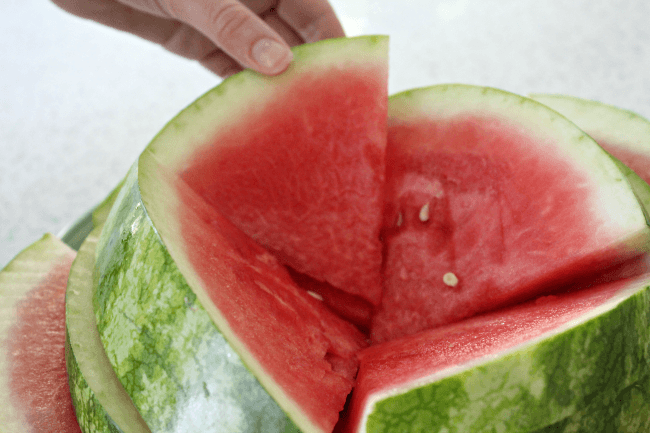 Right now Fresh From Florida watermelon is in season, and there is nothing quite like biting into a juicy piece of watermelon on a hot summer day, so watermelon is a given at my planned brunch parties. Fresh From Florida Sweet Corn is also a family favorite, and while corn on the cob isn't necessarily the perfect brunch menu item, my Cowboy Caviar is.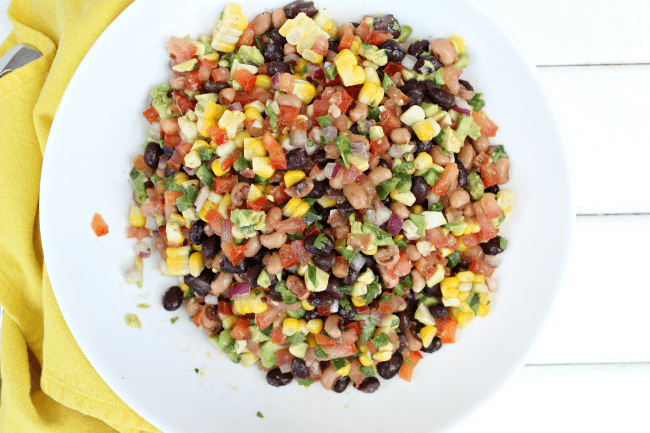 Cowboy Caviar is made with Fresh From Florida sweet corn, tomatoes, and bell peppers, plus lots of other produce which makes it not only delicious, but healthy. I served my Cowboy Caviar with fresh celery, bell pepper strips and tortilla chips, but it also a yummy topping for eggs. Again, making Cowboy Caviar another perfect addition to your brunch menu.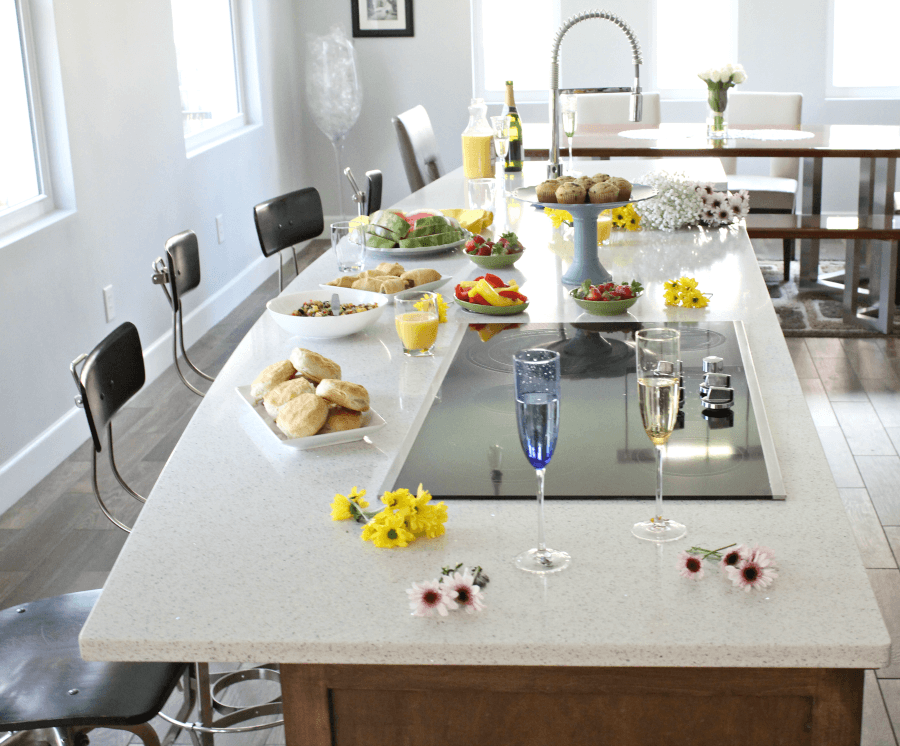 Now that we have talked a bit about the importance of good, fresh menu items for your brunch, let's go over the tips for planning the perfect brunch.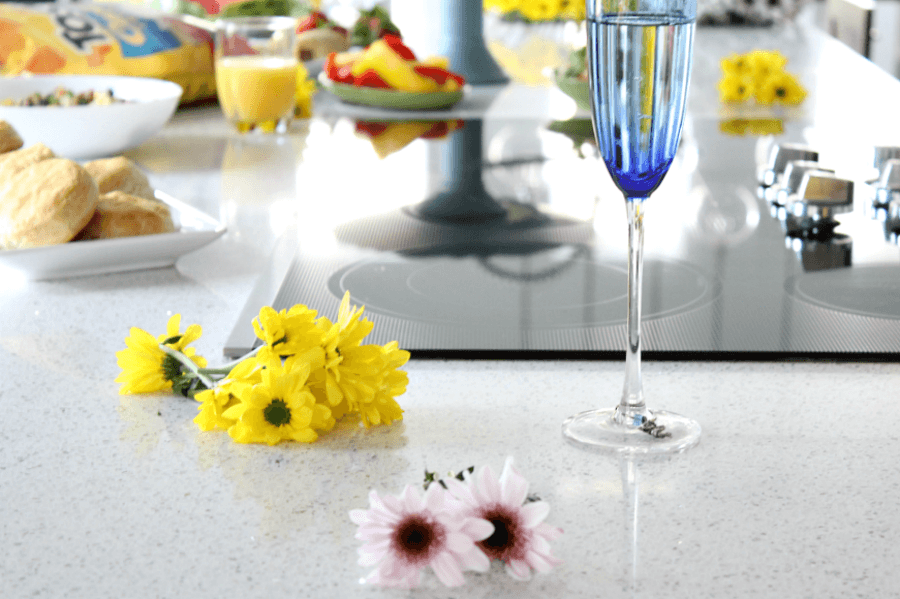 Everyone wants their guests to walk away saying "Man, that was the perfect brunch!"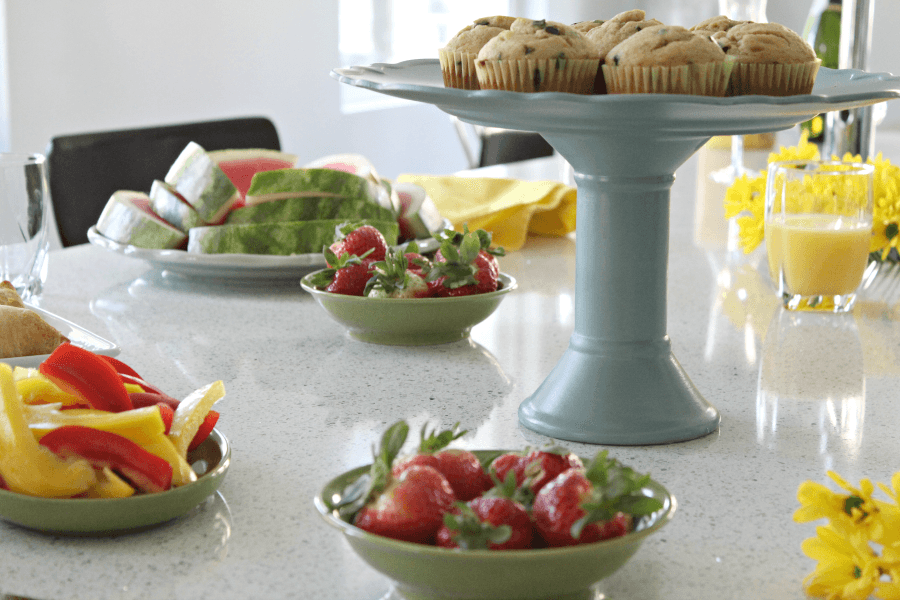 10 Tips For Planning The Perfect Brunch
Plan a Diverse Menu
You will want sweet, savory and fresh menu items for everyone to enjoy. Fresh produce is a must, I always Fresh From Florida produce on my brunch menu especially since Florida Farmers make it easy for me to get fresh, delicious produce year-round. Do not pick menu items that you turn you into a short-order cook for the whole brunch, stay away from pancakes and omelets.
Prep Ahead
Chop veggies, make casseroles the night before, put the juice in glass containers, cut up the fresh fruit and vegetables. Keep everything in airtight containers until you are ready to use them.
Set Up the Night Before
You want to be as relaxed as possible the morning of your brunch, so that means you are going to have to do a lot the night before. You don't want to be rushing around, you want to enjoy the party too! Lay out place settings (or arrange the stacks of plates where you want them if doing casual self-serve) hang decorations and put flowers in vases, make sure there are plenty of seats, get the coffee ready to brew, get out the serving platters, put out napkins, arrange the glasses.
Clean
Don't forget to make sure the bathroom is cleaned and stocked with the essentials. And if you plan on showing anyone the new tile in the laundry room, make sure that's tidied up too!
Keep Your Food Warm
Turn the oven on to 200 degrees and keep any warm dishes in the oven until your guests are ready to eat. No one really eats the second they walk through the door, everyone likes to chat or grab a drink first. Speaking of drinks…
Have a Few Drink Options
While the first drink that comes to mind for a brunch menu for me is mimosas, not everyone likes them…or even likes to drink. So be sure to have fresh OJ (Florida OJ is the best 😉 ), cold water, coffee, and at least one other juice option.
Get Creative with Your Serving Plates and Glasses
Not everything has to match! Have a variety of color glasses out, put utensils in mason jars, use clear plates, use a cake stand for an item or two for different heights.
Simple Centerpieces
The food is the star of the show at a brunch, but there is nothing wrong with adding fresh simple flowers around the table. I even like to put some scattered flower buds around the serving area for an extra pop of color.
Be Ready To Keep Conversations Going
While your brunch is probably filled with friends and family that already love to chat, there is always the possibility for silence. Have a few questions ready to go to the group just in case…What are your summer plans? What is the best trip you have been on?
Have Fun!
It's a PARTY, have FUN! The whole purpose for a brunch party is to have fun, and that includes YOU, so relax and enjoy.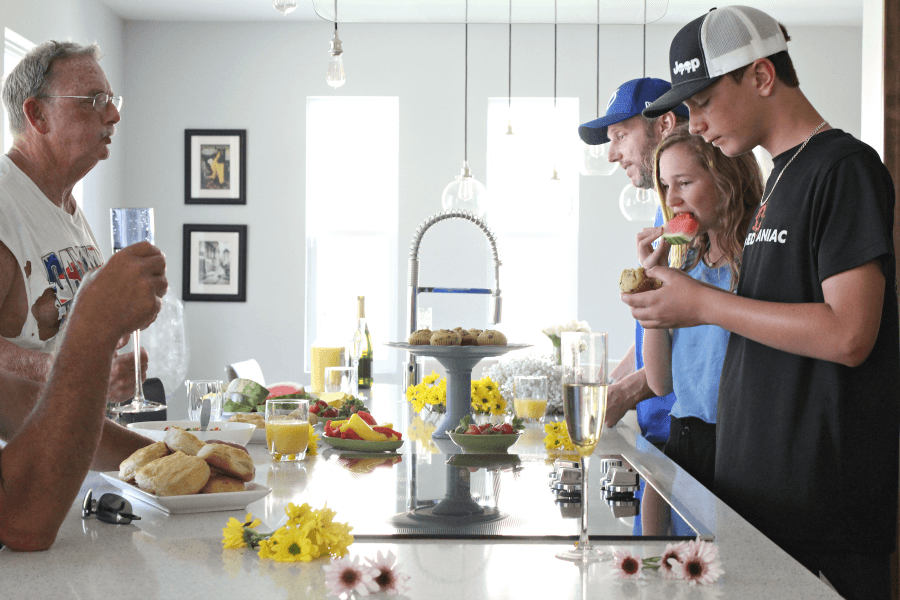 What are some of your tips for planning the perfect brunch?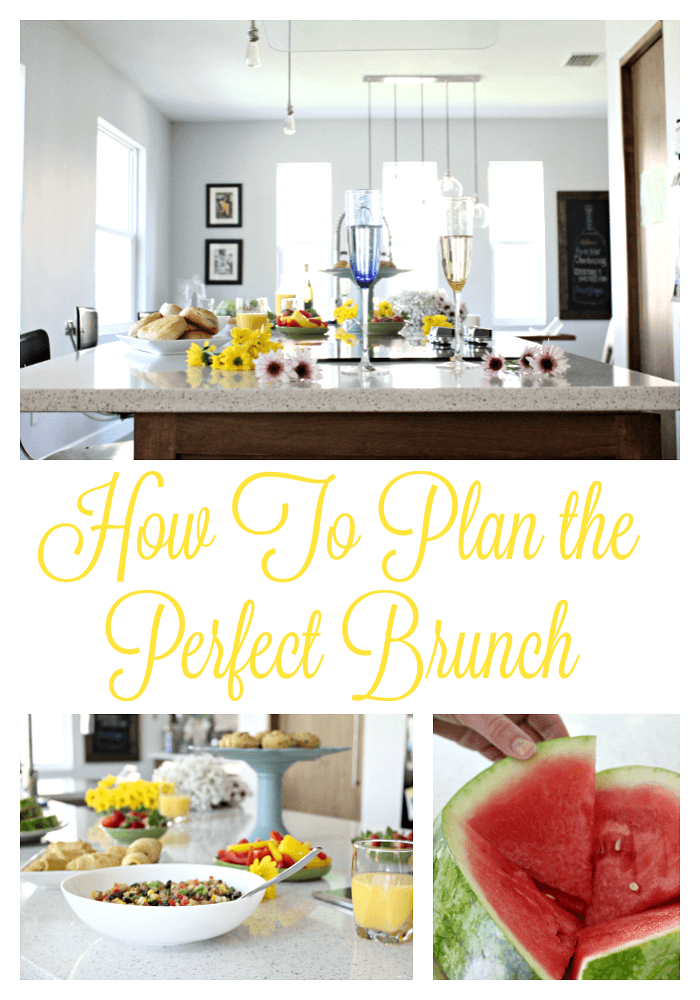 Be sure to follow Fresh From Florida on Facebook, Twitter and on Instagram for more Fresh from Florida deliciousness.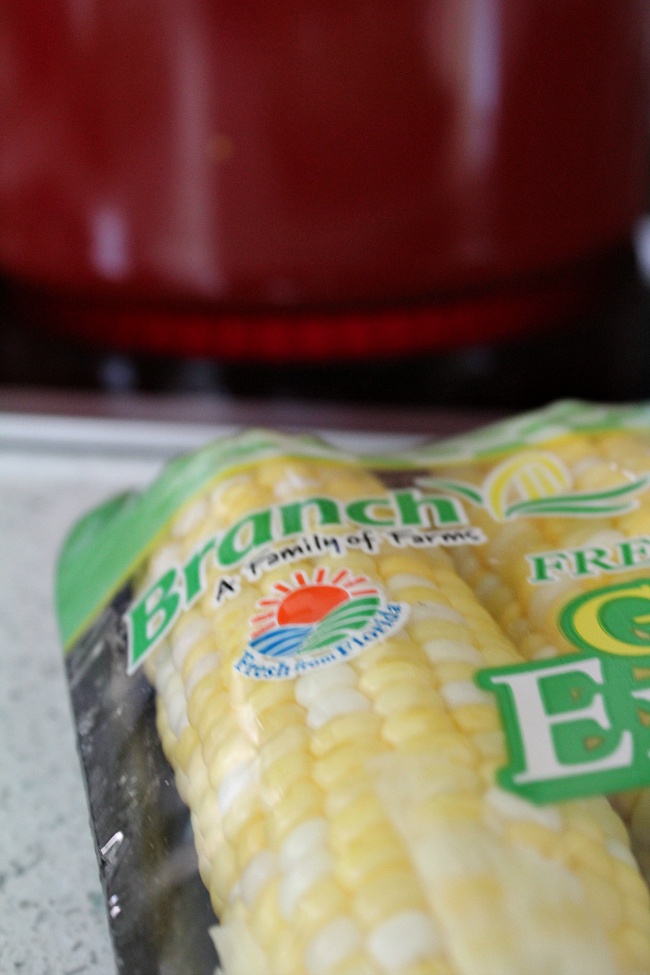 While you are at it, check out all the recipes on Food Wine Sunshine and follow me on Facebook, Twitter, Pinterest, Google + and Instagram.