(Last Updated On: March 20, 2022)
If you have fresh raspberries, vanilla pudding mix, and 5 minutes you can have these Homemade Raspberry Vanilla Pudding Pops! Refreshing and delicious, make some of these Homemade Raspberry Vanilla Pudding Pops today. While this post is sponsored, the recipe and all opinions are my own.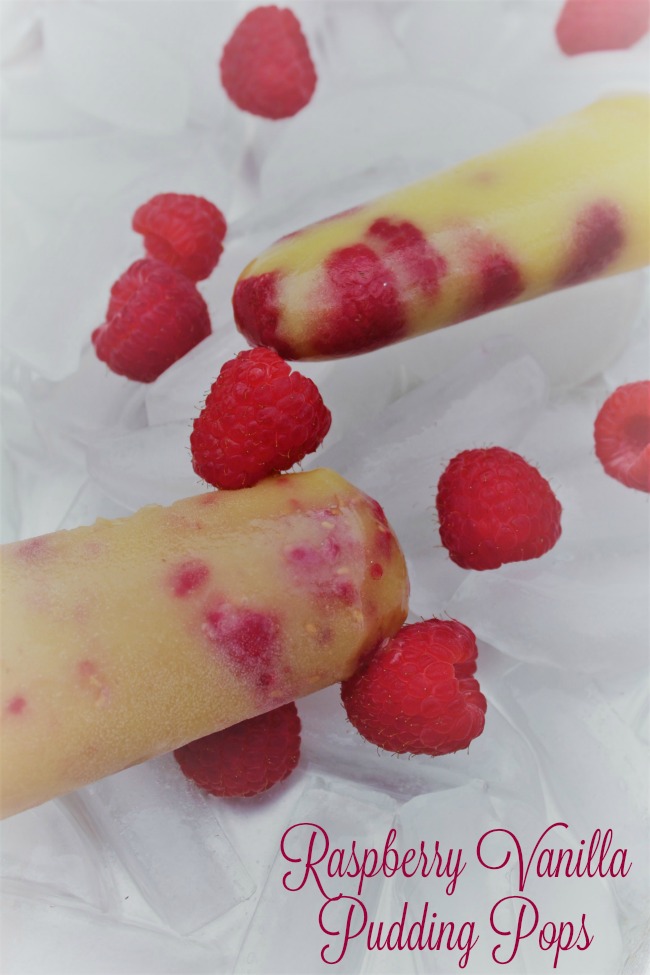 Homemade Raspberry Vanilla Pudding Pops
Confession, I have never made my own popsicles. But with summer here and my kids constantly asking for cold, sweet treats for them and their friends, I decided to stop spending a fortune on sugar water and start adding in some fresh fruit. Making your own popsicles is actually very easy, I have no idea why I haven't done this before! If you have about 5 minutes, you are on your way to a yummy sweet treat.
Now, there are plenty of ways to make your own popsicles, but I went with pudding pops for our first set because I wanted them a bit creamy. We had beautiful Driscoll raspberries in the refrigerator and Raspberry Vanilla Pudding Pops sounded like a summer dream treat.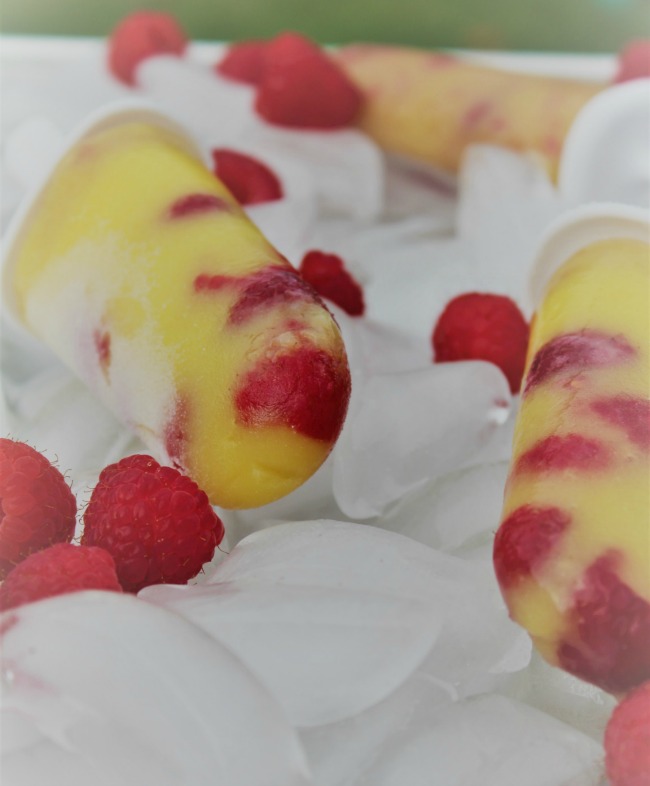 And they are.
I used a box of instant pudding and fat free milk, all you have to do is whisk it together for about 2 minutes.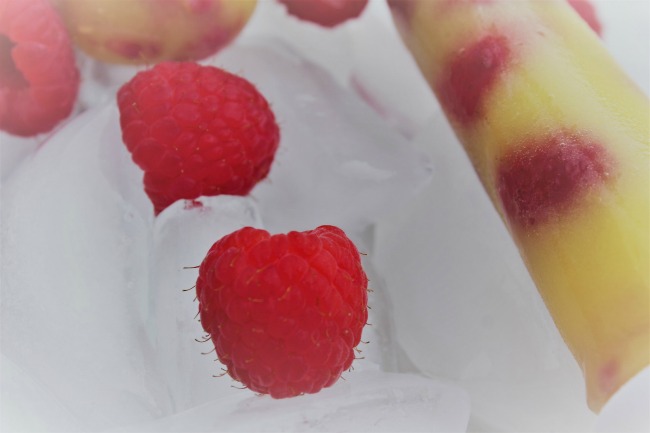 Place the beautiful berries in to your popsicle mold and fill at least half way (or little paper cups if you are using those) then pour in the pudding. You may have to tap it down a little to make sure the air pockets are all filled. Put the sticks in and freeze for at least 6 hours.
Enjoy the sweet taste of summer!
I did make mine two ways – I did a few with whole berries and I did a few with blended berries. I just tossed a handful of raspberries and a teaspoon or so of light agave nectar in my Ninja and then poured the raspberry puree right into the pudding.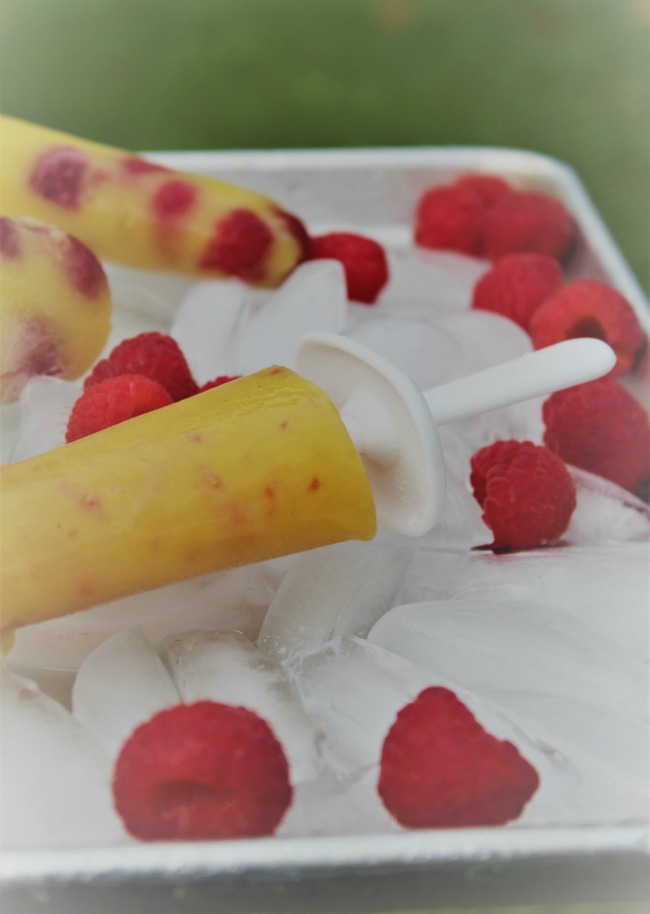 Now, here is my Homemade Raspberry Pudding Pops Recipe. Be sure to Print It and Pin It so that you can make it again and again.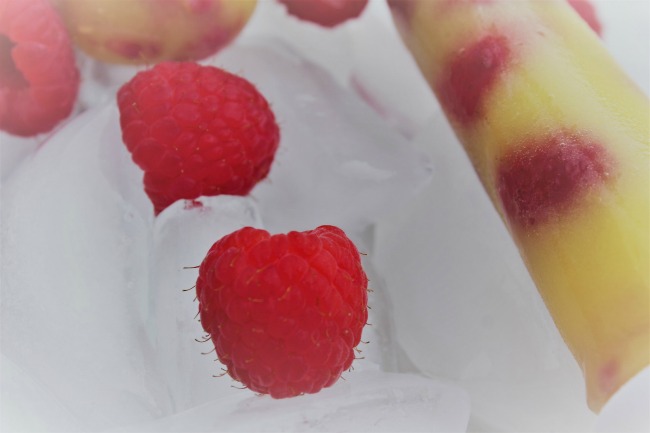 Homemade Raspberry Vanilla Pudding Pops
These Homemade Raspberry Vanilla Pudding Pops are better than store bought! Have these Homemade Raspberry Vanilla Pudding Pops prepped in less than 5 minutes.
Print
Pin
Rate
Ingredients
1

container of fresh raspberries - 6 oz.

2

cups

fat free milk

1 3.4

oz

package of vanilla instant pudding

the small box
Instructions
Whisk the milk and pudding mix in a medium bowl for 2 minutes - it will start to thicken some

Fill the popsicle molds at least half way with fresh raspberries

Pour the pudding into the molds

Tap the mold to get out any air pockets if necessary

Freeze for 6 hours or more

Enjoy!
Notes
If you prefer, you can puree the raspberries, just place the berries into your favorite blending device until they are pureed and pour the raspberry mixture directly into the pudding mixture.
I hope you enjoy these Homemade Raspberry Vanilla Pudding Pops as much as we do!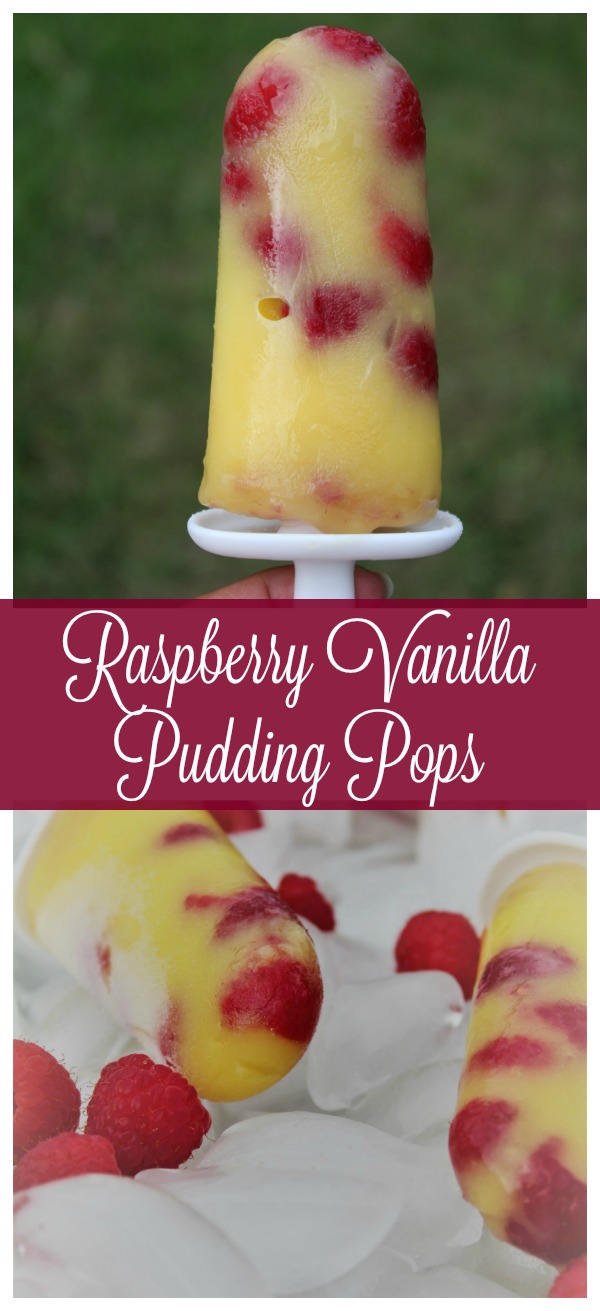 Have you ever made your own popsicles? What is your favorite kind of popsicle to make?
While you are at the store picking up ingredients to make your own pudding pops, be sure to look for all the brands that Produce For Kids partnered with to support the Publix community by giving back to local Feeding America® food banks within the Publix market area.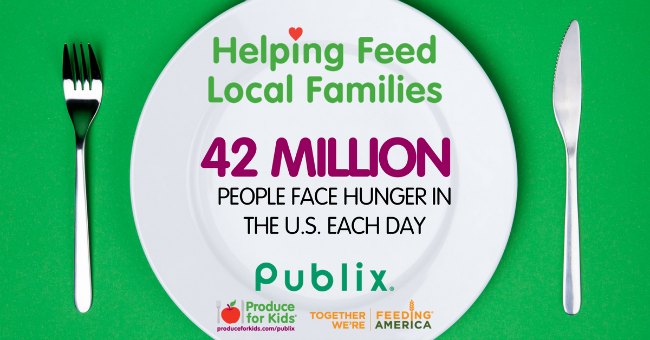 To date, the campaign has donated over 4 million meals to children and families in need.
Support the brands with Produce for Kids signage in the produce department of all Publix stores to help give back to Feeding America food bank programs. 42 million people in America are food insecure. Help fight hunger by supporting brands with Produce for Kids signage at your local Publix produce department.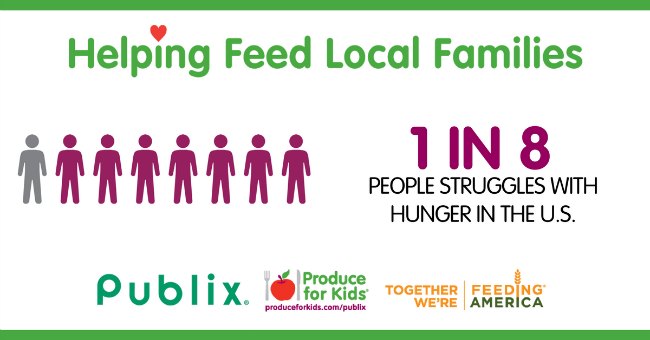 In fact, be sure to check out ProduceForKids.com for more than 500 registered dietitian-approved and family-tested recipes, meal planning tools, grocery store specific campaign details, and healthy tips from real parents and on Facebook and Pinterest for even more!
While you are at it, be sure to check out all the delicious recipes on Food Wine Sunshine and follow me on Facebook, Twitter, Pinterest, and Instagram.