(Last Updated On: September 5, 2021)
These Healthy Baked Apples make for an amazing breakfast or dessert! Top with vanilla greek yogurt for a nutritious warm breakfast or top with ice cream for a sweet treat. While this post is sponsored, all opinions are my own.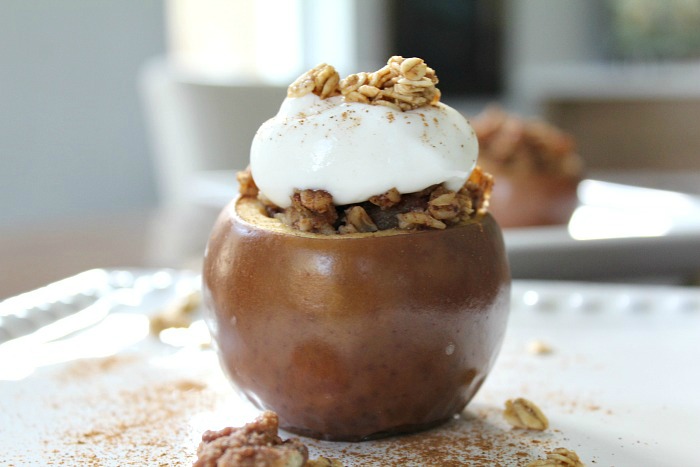 Healthy Slow Cooker Baked Apples
Easy Fall Breakfast Or Dessert
Fall is all about scents of pumpkin, apple, spices and deliciousness! What makes the house smell better than apples and cinnamon baking all day in the slow cooker? Nothing. I am here to tell you…nothing. I grabbed some Michigan apples and Del Monte Fruit Naturals Snacks (found in the refrigerated produce section) at Publix and made one of the easiest and best smelling desserts…or breakfasts…ever. Baked Apples stuffed with fruit, granola and a dash of cinnamon. That's it! This easy recipe only needs 4 ingredients!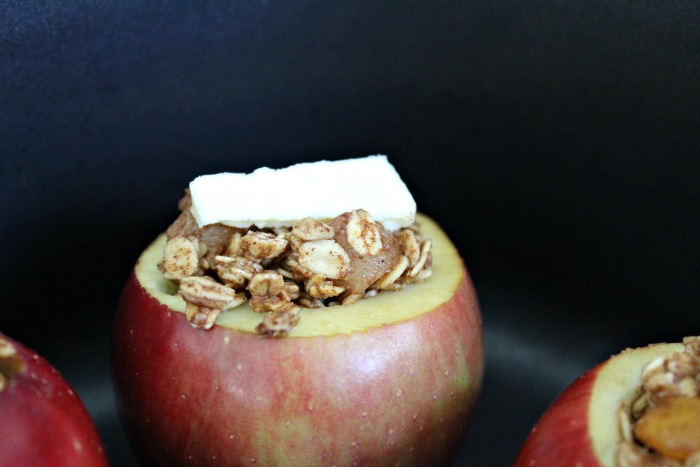 You can top these baked apples with ice cream for an extra dash of sweetness for dessert or top them with vanilla Greek yogurt for a protein filled breakfast or eat them exactly the way they are. No matter how you serve them up, I promise you and the whole family will love them. My husband topped his with ice cream, while the kids did the greek yogurt option 😉 You could also make your own yogurt to top these yummy stuffed baked apples with!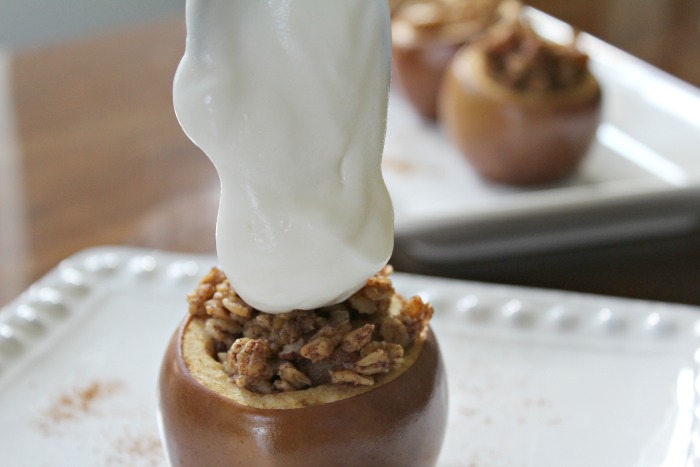 To make these fall-flavor-filled delicious baked apples all you have to do is hollow out 4 – 8 apples, as many that will fit in your slow cooker, then fill them with the fruit and granola mixture. To hollow out the apples you will carefully slice off the top of the apple then using a apple corer (which I picked up at Publix too) or even a grapefruit spoon, just make sure you get out all the core and seeds.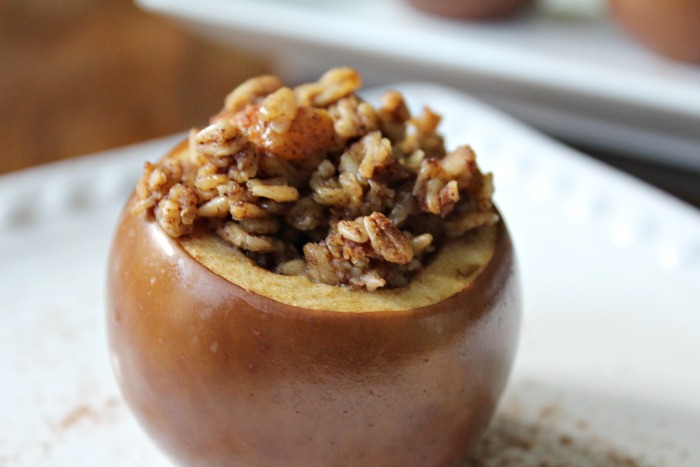 These crockpot baked apples only need about 4 hours to bake, actually, if you want to start them before you go to bed (and your slow cooker goes to warm after the cooking time is up) these make for a warm and easy breakfast that the whole family will love. My kids have even requested them as their after-school snack. AND, if you happen to have leftovers, they warm up perfectly in the microwave. I just love easy recipes that leave us with easy leftovers 🙂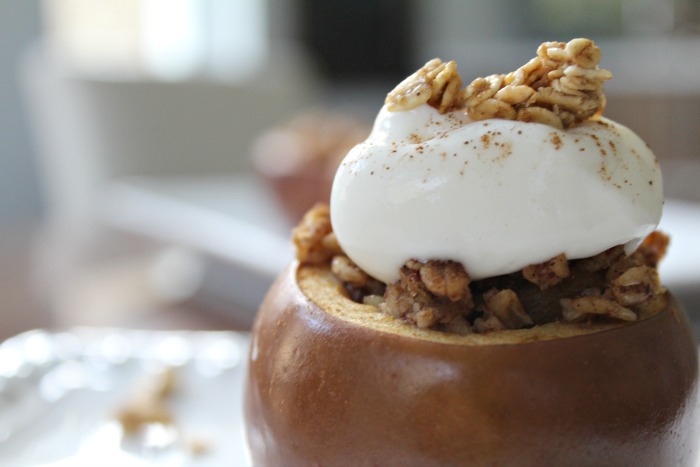 Now, here is my Healthy Slow Cooker Baked Apples recipe, be sure to Print It and Pin It so that you can make it again and again.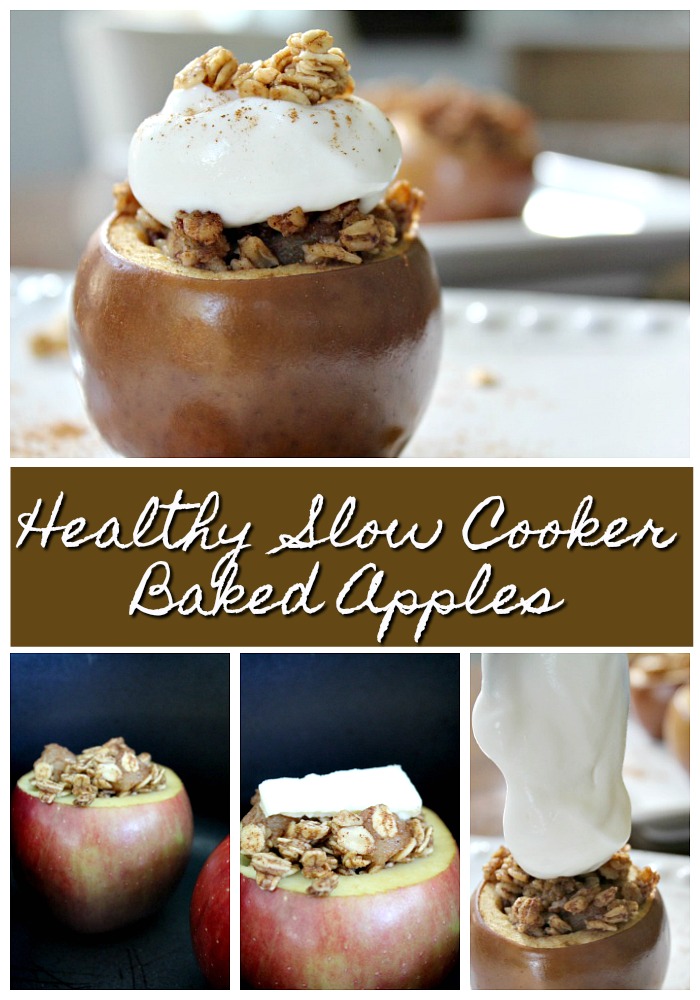 Healthy Slow Cooker Baked Apples - Perfect Fall Breakfast Or Dessert
These Healthy Baked Apples make for an amazing Fall Breakfast or Dessert. They are easy to make and will leave your house smelling delicious.
Print
Pin
Rate
Ingredients
4-8

Michigan Apples - fill up your slow cooker! I used Red Delicious

1

Del Monte® Fruit Naturals® Snacks - I used the Cherry Mixed Fruit variety

½

cup

granola - I used a maple pecan variety because it sounded like Fall 🙂

1

teaspoon

cinnamon

1

tablespoon

butter
Instructions
Cut off tops of apples and hollow out enough to get rid of the core and seeds, but leave some of the apple there too – I used an apple corer

Drain the juice from the Del Monte® Fruit Naturals® Snack cup

Mix the fruit, granola and cinnamon in a bowl

Fill each apple with fruit and granola mixture

Top each apple with a small pat of butter - very small!

Place apples in slow cooker on low and let them bake for 4 hours or until apples are nice and soft

Top with Greek yogurt or vanilla ice cream and a little extra granola if desired

Enjoy!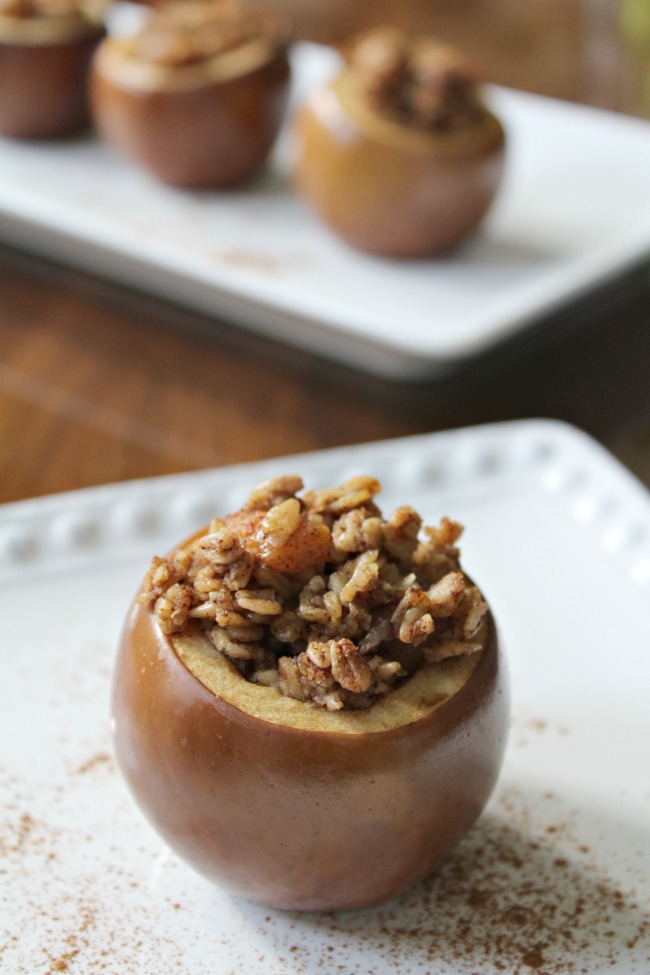 I hope you enjoy these Slow Cooker Healthy Baked Apples as much as we do!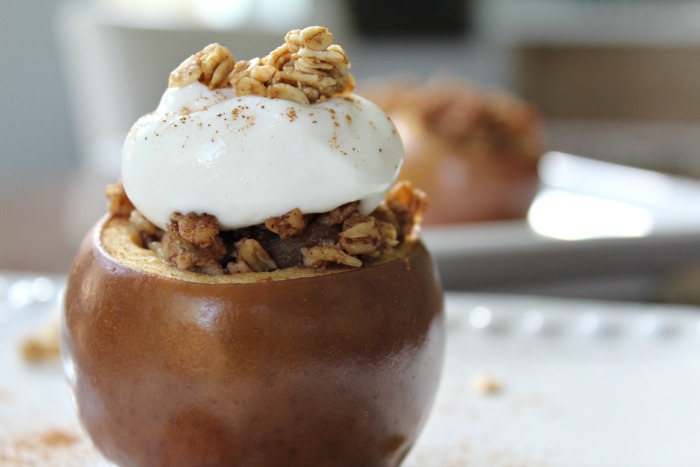 When you pick up the ingredients for these fall baked apples at Publix you will also be supporting your local Feeding America. How? When you purchase any of the supporting brands listed below at Publix now through October 24th, a donation will be made your local Feeding America. Which helps YOUR community.
As you can see, I used Michigan Apples and Del Monte Fruit Naturals Snacks in my recipe, and that means a donation went to Feeding America. The campaign is in its 16th year and is celebrating more than 3.6 million meals* donated to families in need and more than $546,000 for Feeding America programs that benefit families and children in Publix market areas. The Publix partnership has raised, in total, more than $3.2 million to benefit local charities within the seven-state Publix footprint since 2002. Learn more on how easy it is to help end hunger in America.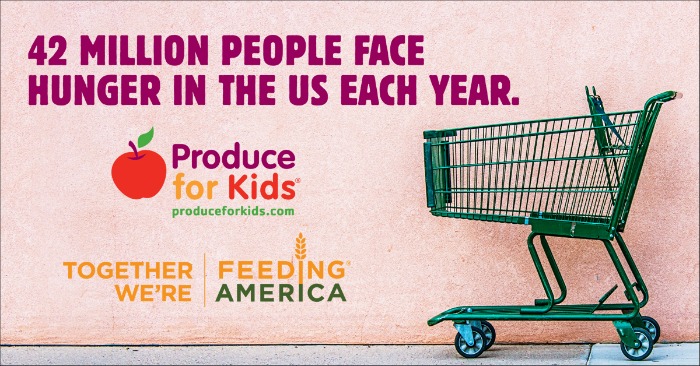 Be sure to check out HealthyFamilyProject.com for more than 250 registered dietitian-approved and family-tested recipes, meal planning tools, grocery store specific campaign details, and healthy tips from real parents and on Facebook and Pinterest for even more!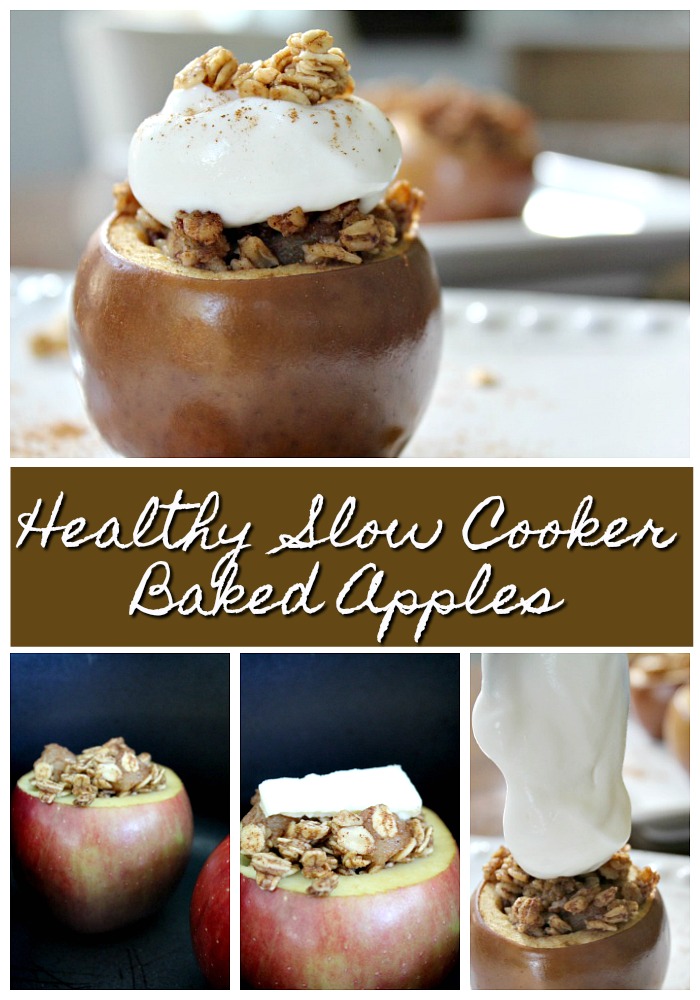 Be sure to follow Food Wine Sunshine on Facebook, Twitter, Pinterest, and Instagram for more tips, fabulous recipes and more!