(Last Updated On: January 31, 2020)
Florida Prepaid College Plans is the easiest way to start saving for college. Learn more about the affordable pricing options and more. Use Florida Prepaid Promo Code SAVING20 to save on your application fee.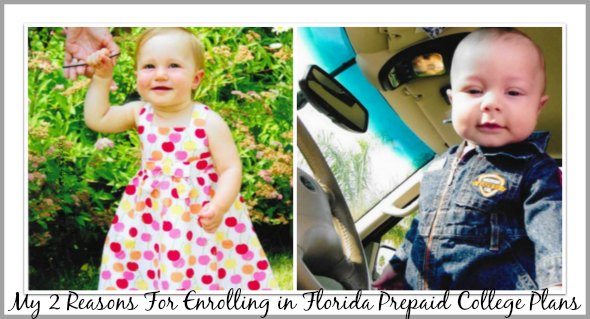 Florida Prepaid College Plans Make College Possible

I am the proud mother of two amazing children. I am also a work at home mom. Never in a million years would I have believed you if you told me 10 years ago I would be working out of the house after I had kids.
I went to college, on a partial scholarship…Grades were always very important to me. I got my degree in Human Resource Management and graduated with honors. It was always my plan to go to college then get a good job. And I did.
My senior year of college, I met my husband and we moved to Tampa Florida. Two years after we married we were blessed with our first bundle of joy. I was a Branch Manager of a worldwide staffing company at the time and it was always my intention to go back to work after he was born. He was born on January 15th, 2005 and my world changed at that moment. I was in labor for a LONG time, he had no desire to come out of my warm belly 🙂 After a last minute c-section he was born. I still remember hearing him cry for the first time.
Is there a more amazing sound in the world than that first cry?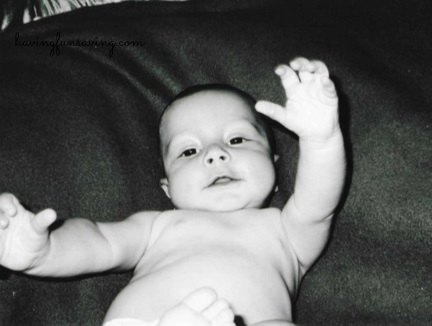 After that moment, I knew I would have a really hard time going back to work full time. My husband had a good job and that's back when the economy was good, so we were sure we would be ok.
One of our first concerns was our son's college education. Without my income, how could we possibly save for the future? Crazy to think about before they are even a year old right? Nope. As a parent you worry about absolutely everything from the moment they are born. And, if you ask my parents…they still worry about me and my brother daily. It never stops 😉
My husband and I knew that we wanted to give our son the same start to his college education as we received. But, we didn't even know where to start. So, we did some research and the clear answer was Florida Repaid College Plans. We immediately signed up for the 55 month plan and we were well on our way to starting our son's college education off right.
Two and half years later we were blessed with our daughter. When you think your heart is full of love, you find out that you have more to give. Sadie filled our lives and our family was complete. When we had Sadie my husband had had 4 pay-cuts and the economy was on a huge downturn.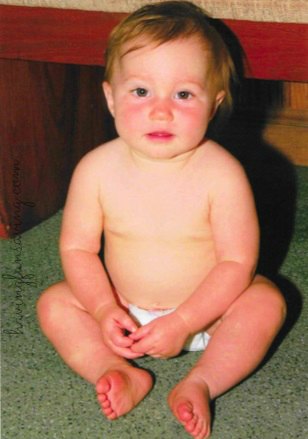 We still turned to Florida Prepaid College Plans to start saving for our daughter's future. Unfortunately, the plans had changed and the prices had increased a bit since we started Steven's plan. But, we still signed up for the plan that we could afford. We believe in our daughter. We believe in her education. We believe in the Florida Prepaid College Plan.
Steven is now 15 and his college tuition is paid for.
Sadie is 12 and her college tuition is paid for.
Last week, my husband emailed me an article stating that the Florida Prepaid Plans had dramatically dropped their prices. I mean, dropped their prices by 50% in some cases. 50% off your child's education….that is a sale you don't want to miss.
If you have questions about Florida Prepaid College Savings Plans, visit the Florida Prepaid FAQs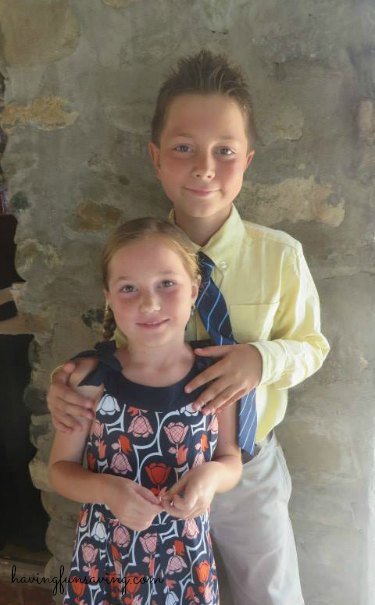 I cannot express to you how wonderful it feels to know that we have given your children a start on their future. Because I want their future to be bright. I want their future to amazing. I want their future to be anything they want it to be. And, I can honestly say that we could not have given them that start without Florida Prepaid College Savings Plans.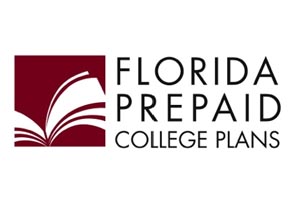 Florida Prepaid College Plans is open NOW for enrollment, if you are a parent or a grandparent, I definitely recommend finding out more now.
You can call their awesome Customer Service line at 1-800-552-4723 and they will answer any questions you may have. Trust me, I have called them plenty 😉
Make sure to check out Florida Prepaid College Plans online – and if you are ready to open a new Florida Prepaid College Plan, use Florida Prepaid Promo Code SAVING20 to save on your application fee
Please feel free to contact me about Florida Prepaid College Plans…I would be more than happy to share more about my experiences! I definitely recommend contacting them via phone or online, the customer service department is VERY helpful!
Disclosure: Florida Prepaid Plans provided me with some of the information in this post to share with you about their program. My experiences and opinions are 100% my own. No compensation was received.