(Last Updated On: September 5, 2019)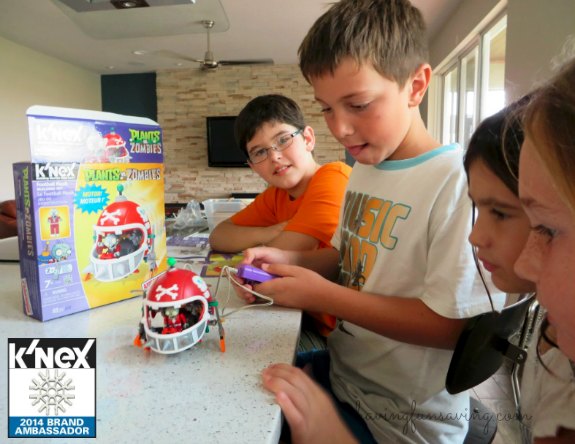 K'NEX Mechanical Football Building Set Review + Amazon Deal
I love that K'NEX has building sets for all interests! This K'NEX Mechanical Football Building Set is perfect for the kids that enjoy the Plants vs. Zombies app and it's great for kids that love to build things that MOVE.
When my son received this set for review, he was so excited about the fact that it had a motor! He had the box open and had his buddy helping him get it together in no time.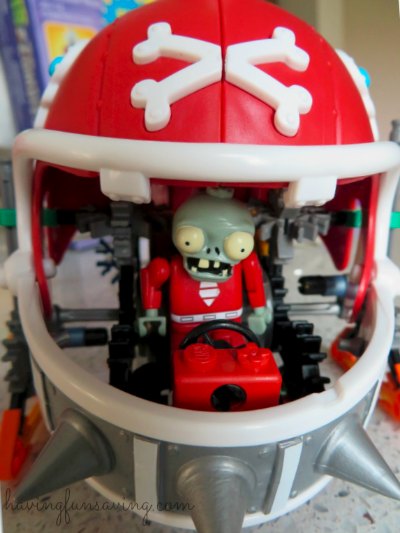 Within 20 minutes they had the helmet built and had it cruising across the kitchen counter. The girls were even intrigued by this one 😉
Kids can really bring the Plants vs. Zombies app to life with this motorized building set from K'NEX. The Mechanical Football Building Set, controlled by the brain-eating Future Zombies, challenges the plants…and anything else you put in it's way!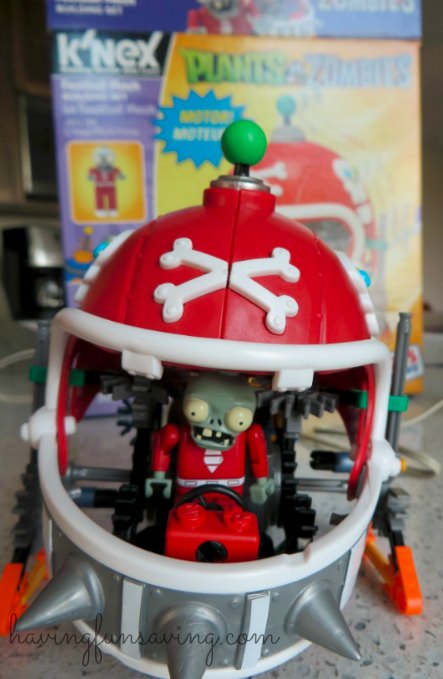 All K'NEX rods and connectors are Made in the USA. This set is recommended for builders ages 5+, Steven is 9 and he had no issues building it.
Where do you get this fun K'NEX Mechanical Football Building Set?
Well, you can grab it right on Amazon for $14.49 – that's almost 20% off the original price of $16.99! You can also check it out right on K'NEX – if you buy it there, they will also make a donation to Autism Speaks now through the end of December. I love a company that also gives back!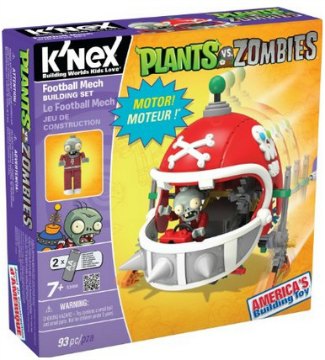 Make sure to follow K'NEX on Facebook, Twitter, Instagram, Pinterest, and YouTube.
While you are at it – you might as well stay up to date with me too 🙂 Find Food Wine Sunshine on Facebook, Twitter, Pinterest, and Google +.
Disclosure: I received no compensation for this publication. Food Wine Sunshine did receive products from review from the above company. My opinions are my own and may differ from those of your own.