(Last Updated On: July 1, 2019)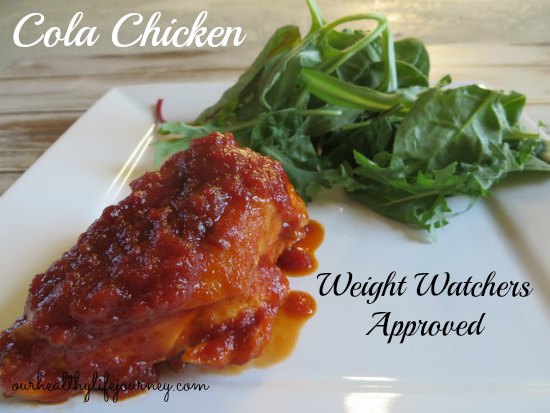 Easy Cola Chicken Recipe
Cola Chicken is one of the easiest recipes that I make. And I haven't made it in forever! I was talking to my mom the other day and she said that she was making it and that it would be a great post for my other site because it is low-calorie, low-fat, full of protein and Weight Watchers Approved.
And personally, my favorite parts is that it is EASY and the kids love it! In fact, they both said – "Mom, I love this kind of Chicken!" I just love it when I hear that 🙂
Check out the Cola Chicken Recipe over on Our Healthy Life Journey
So, if you like getting praise in the kitchen…especially when it was an easy meal..make sure to head over and check out the recipe and grab the printable!
Make sure to let me know if you try it! I hope your family love sit as much as mine does 🙂