Crock Pot Sausage, Peppers, and Onions
You know those nights where you think you have nothing to make for dinner? Well, that's what I was like the other day when I decided to make this delicious Crock Pot Sausage Peppers and Onions! I grabbed the Sweet Turkey Italian Sausage I got on sale at Target from the deep freezer and the peppers and onions that I had left over from stir fry the night before and tossed it all in the Crock Pot. I also had a half jar of marinara sauce in the refrigerator, so I put that in there too…for extra flavor!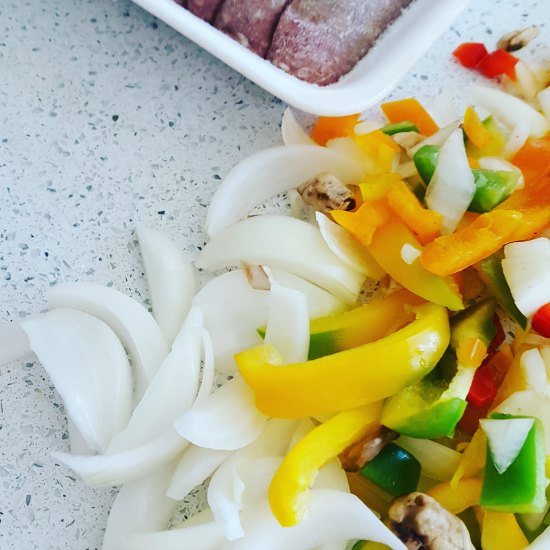 The result? AMAZING!!!
I did run out and grab hoagie rolls from Winn-Dixie, so I served the sausage, peppers, and onions in the roll and drizzled on some of the marinara sauce. I went simple and served it with salads and french fries and we all loved it! I made 5 links of sausage and there was a half of one left and some sauce…which I will gladly serve over pasta tomorrow night 🙂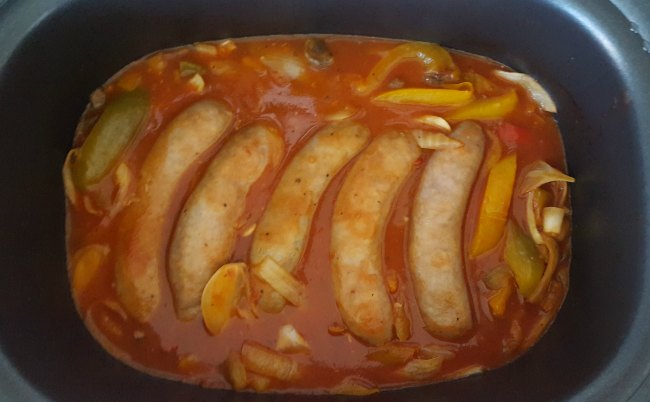 Now, here is my Crock Pot Sausage Peppers & Onions Recipe. Be sure to Print It and Pin It so that you can make it again and again…because you will definitely want to!
Crock Pot Sausage Peppers & Onions
Author:
Prep time:
Cook time:
Total time:
Looking for an easy dinner idea? Pick up these few ingredients and toss them in the slow cooker! We love this Crock Pot Sausage, Peppers, and Onions recipe.
Ingredients
5 links Sweet Turkey Italian Sausage – feel free to use whatever sausage your family would enjoy!
1 bell pepper – sliced
1/2 onion – sliced – feel free to use more if you would like
1/2 jar your favorite marinara sauce
Buns for serving if desired
Instructions
Place all the ingredients in the crock pot
Cook on low for at least 4-5 hours, I had mine in for 8 because we were out and about all day, it does NOT dry out or burn thanks to the sauce
Serve on hoagie rolls if desired
Enjoy!
Notes
You can definitely add more sausage links into your crock pot, 5 was just plenty for our family of 4. I wouldn't increase the other ingredients as we had leftover sauce and some veggies. My kids wouldn't add the peppers or onions into their hoagie, so if your whole family eats the veggies, you may want to consider adding in more.

I hope you enjoy this Crock Pot Sausage Peppers and Onions Recipe as much as we do!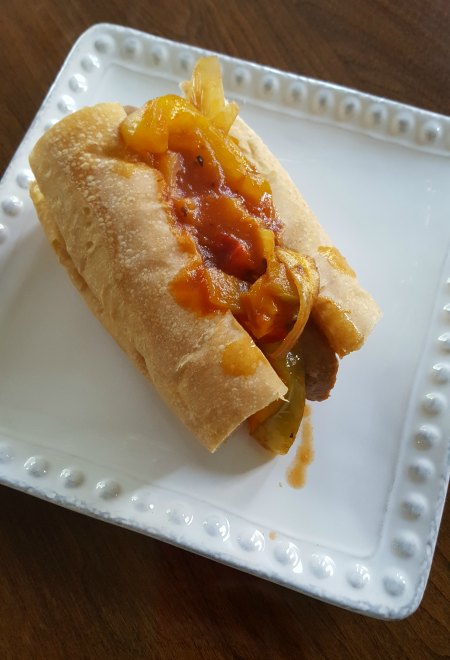 If you like to prep meals ahead of time, this recipe would easily be converted to a Freezer Meal, just toss all the above listed ingredients into a large ziploc freezer bag and throw it in the crock pot when you are ready!
Looking for another delicious Crock Pot meal?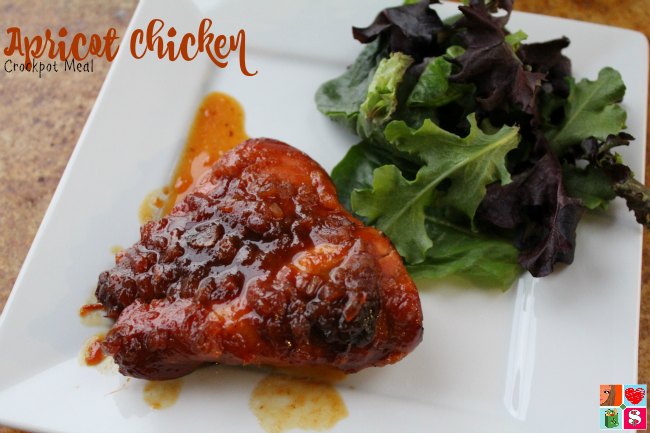 In fact, be check out all my delicious recipes on Food Wine Sunshine and follow me on Facebook, Twitter, Pinterest, Instagram, and Google +.