(Last Updated On: April 14, 2020)
Chocolate and strawberries are always a delicious combination. This Chocolate Covered Strawberry No Churn Ice Cream Recipe is heavenly, and easy to make!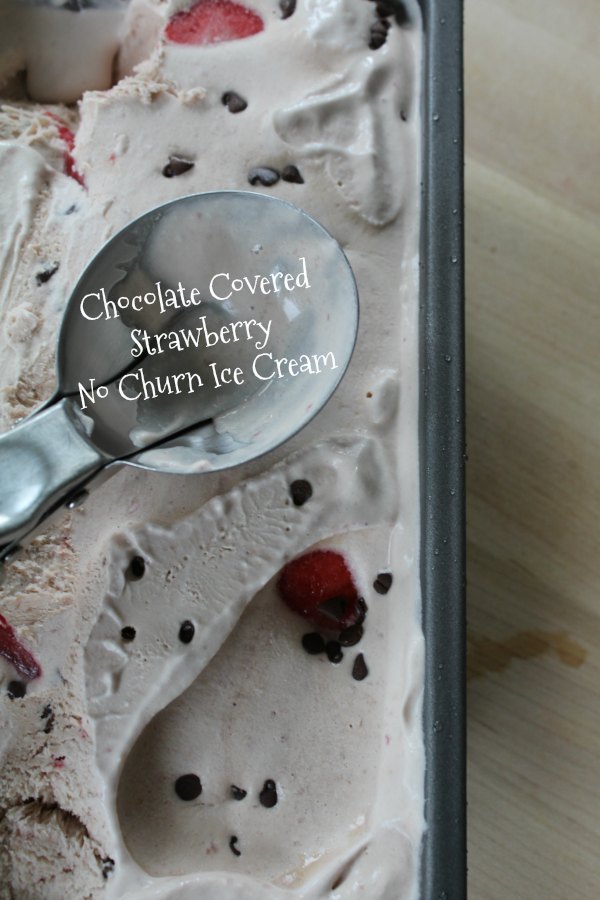 Chocolate Covered Strawberry No Churn Ice Cream
How delicious does that sound? Chocolate, strawberries, all in an ice cream that you can make at home in just a few minutes. I love buying berries, I use them in smoothies, put them in my salads, make my own fruit roll-ups, or just grab a handful when I need a snack. However, getting my family to eat them as regularly as me can be tough….unless there is chocolate involved of course. We love making chocolate covered strawberries at home, just toss those easy meltable wafers into the microwave and start dipping. Another one of my family's favorite sweet treats is ice cream, so I decided I would combine the two. Chocolate Strawberry Ice Cream. I challenge you to not eat it all yourself and share some. Oh man, it is so good.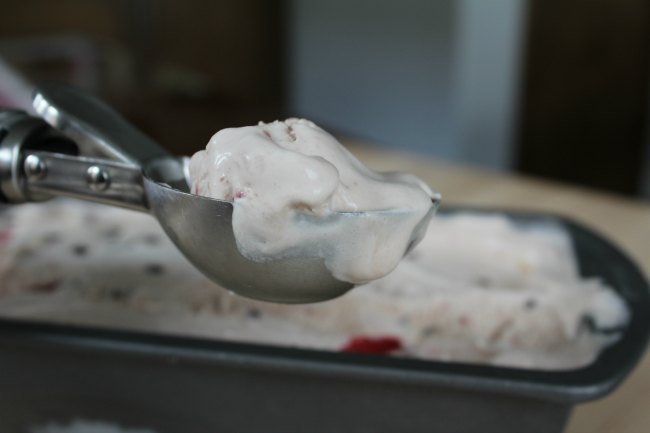 It is crazy easy to make your own no churn ice cream. I mean, you just need a few ingredients and less than 10 minutes of prep time. Yep, that easy. Then you toss it in the freezer and wait until that magical moment when you can eat it.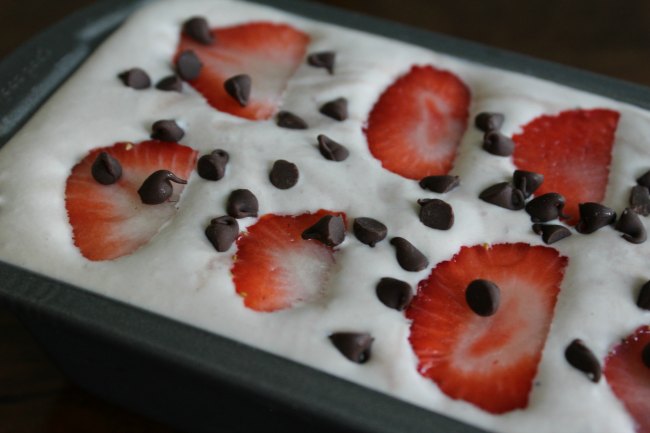 This Strawberry Chocolate No Churn Ice Cream recipe calls for very cold heavy whipping cream and a chilled pan, I suggest tossing both in the freezer once you are ready to start prepping. You can use frozen strawberries, (thawed at room temperature) or fresh strawberries when making this chocolate strawberry no churn ice cream recipe.
Now, here is my Chocolate Covered Strawberry No Churn Ice Cream recipe, be sure to Print It and Pin It so that you can make it again and again.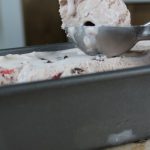 Print Recipe
Chocolate Covered Strawberry No Churn Ice Cream
Chocolate and strawberries are always a delicious combination. This Chocolate Covered Strawberry No Churn Ice Cream Recipe is heavenly, and easy to make!
Ingredients
2

cups

frozen strawberries

thawed at room temperature for about 10 minutes

One 14 oz can sweetened chocolate condensed milk

2

cups

heavy cream

very cold

1

teaspoon

pure vanilla extract

Pinch

fine salt

Mini chocolate chips if desired - for garnish
Instructions
Place a bread pan and the heavy whipping cream in the freezer

Pulse the strawberries in a food processor until you achieve small chunks

Add the chocolate condensed milk, vanilla and salt to the food processor

Pulse to combine

Pour the chocolate strawberry mixture into a large bowl

Whip the cream with a mixer on medium-high speed until firm peaks form, about 2 minutes

**To avoid splattering start with the lowest setting and work your way up to medium-high**

Fold about 1 cup of the whipped cream into the chocolate strawberry mixture with a rubber spatula until combined

Then fold the chocolate strawberry whipped cream mixture into the remaining whipped cream until well blended

Pour the delicious mixture into a chilled 9-by-5-by-3-inch metal loaf pan (if you have a smaller size, just make sure you have 2)

Gently sprinkle on mini chocolate chips and thin strawberry slices on top for garnish if desired

Cover and freeze

It will be ready to eat in about 4 - 5 hours. It will be slightly soft and scoopable

Enjoy!
Notes
If your no churn ice cream has been freezing for a few days, allow it to soften for a few minutes at room temperature so it becomes easier to scoop.

I hope you enjoy this Chocolate Covered Strawberry Ice Cream Recipe as much as we do!
*Berry Tip* If you ever end up with more fresh berries in your refrigerator that you can eat before they start to go bad, freeze them! Frozen berries are great in smoothies and in…ice cream!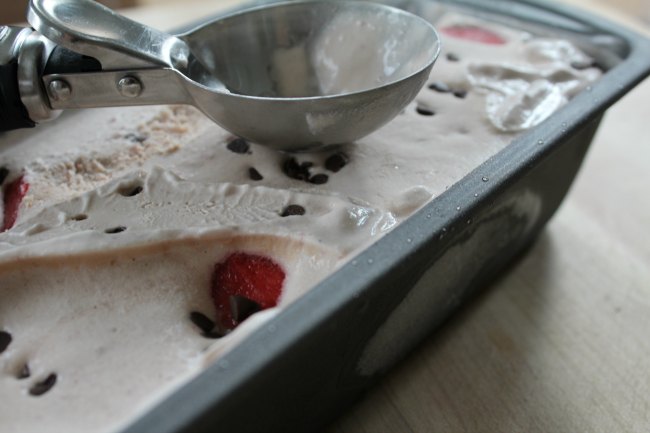 Have you ever made no churn ice cream before? What is your favorite flavor?
Be sure to check out all the delicious recipes on Food Wine Sunshine and follow me on Facebook, Twitter, Pinterest, Google + and Instagram.
Looking for more berry-delicious recipes?