(Last Updated On: August 9, 2019)
Chipotle Mac-n-Cheese is a fun twist on a family favorite. The smokiness of the chipotle, chilies, and tomatoes is a perfect compliment to cheesy goodness.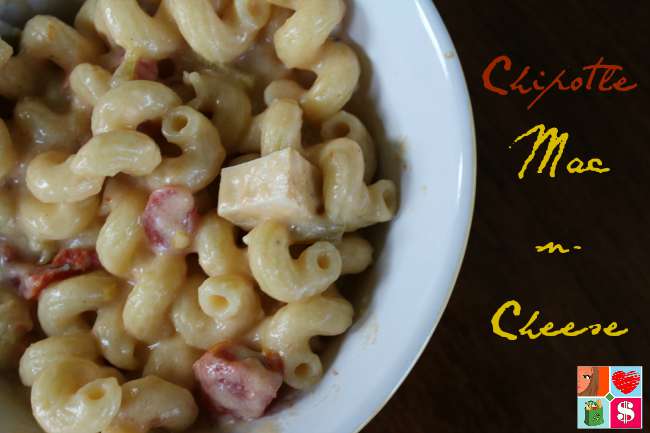 Chipotle Mac-n-Cheese Recipe
If your family loves mac-n-cheese, then this is a recipe you must try. I will admit, this is actually the first time I have ever handmade mac-n-cheese, you know – without "powder cheese" and a box. The chilies and tomatoes add a bit of spice, and the secret ingredient, Nasoya Chipotle TofuBaked, adds smokiness and protein. The Chipotle TofuBaked is already pre-seasoned, so all you have to do is dice it up! All the flavor you need is already baked in.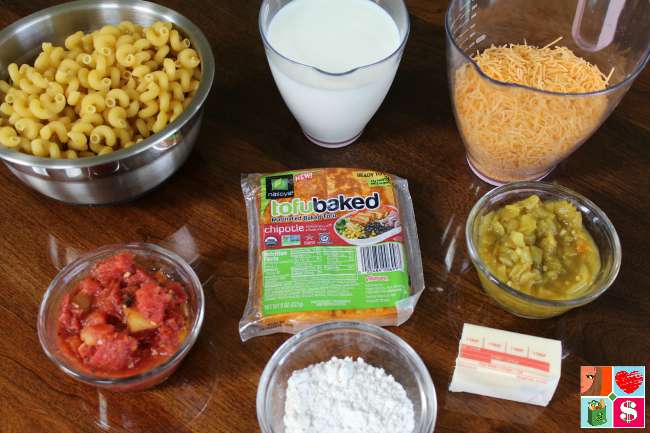 You don't need too many ingredients and only about 30 minutes to make this Chipotle Mac-n-Cheese Recipe from start to finish. Easy and delicious…those are my favorite kinda meals 🙂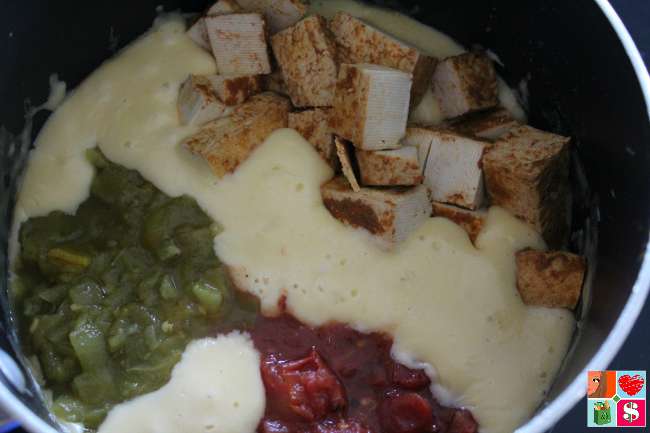 Once you have your cheese melted, you simply add in the veggies, the Chipotle TofuBaked and your pre-cooked noodles and that's it!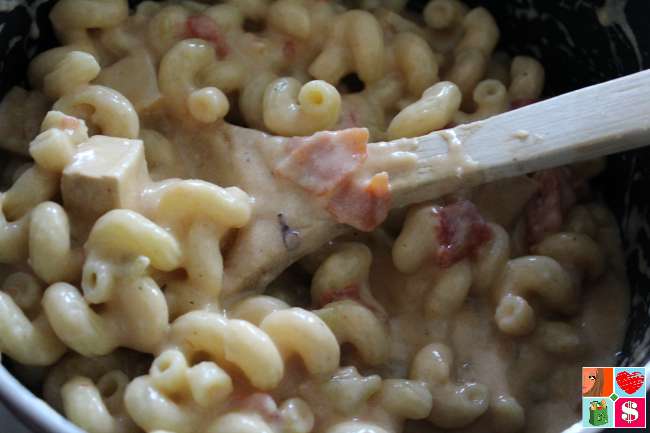 Now, here is my Chipotle Mac-n-Cheese Recipe, be sure to Print It and Pin It so that you can make it again and again.
Chipotle Mac-n-Cheese Recipe
Author:
Prep time:
Cook time:
Total time:
Ingredients
1 package of Nasoya Chipotle TofuBaked
1 small can diced green chilis drained
1/4 can Garlic fire roasted diced tomatoes drained – approx. 4 – 5 oz.
1/2 box pasta – I used corkscrews elbows
1/4 cup butter
1/4 cup flour
2 cups shredded sharp cheddar
2 cups 2% milk
Instructions
Cook pasta to al dente (approx. 7 min), shock in cold water, drain and set aside
In a large sauce pot, combine butter and flour
Cook on medium, stirring until smooth and slightly toasted
Slowly add milk while stirring
Continue to simmer until sauce is bubbly
Stir in cheese until melted and smooth
While cheese is hot, stir in green chilis, TofuBaked, and fire roasted tomatoes and drained pasta
Gently stir until well mixed
Enjoy!
I am happy to say, that my kids ate this too! They are the type that are afraid of anything that looks like a vegetable, so they picked out the tomatoes, but they said that the flavor of the mac-n-cheese was great!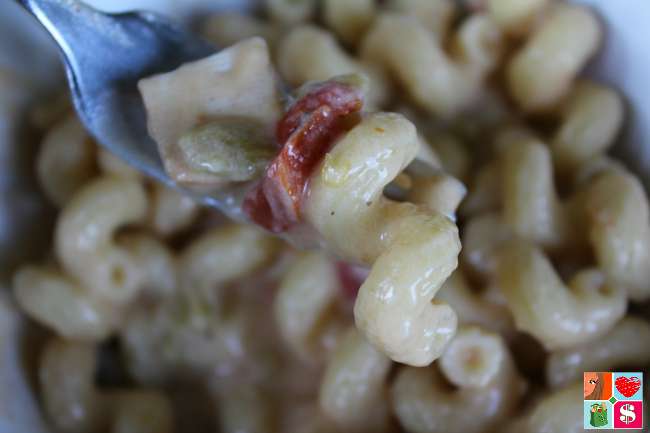 I hope you and your family enjoy this Chipotle Mac-n-cheese Recipe as much as we do!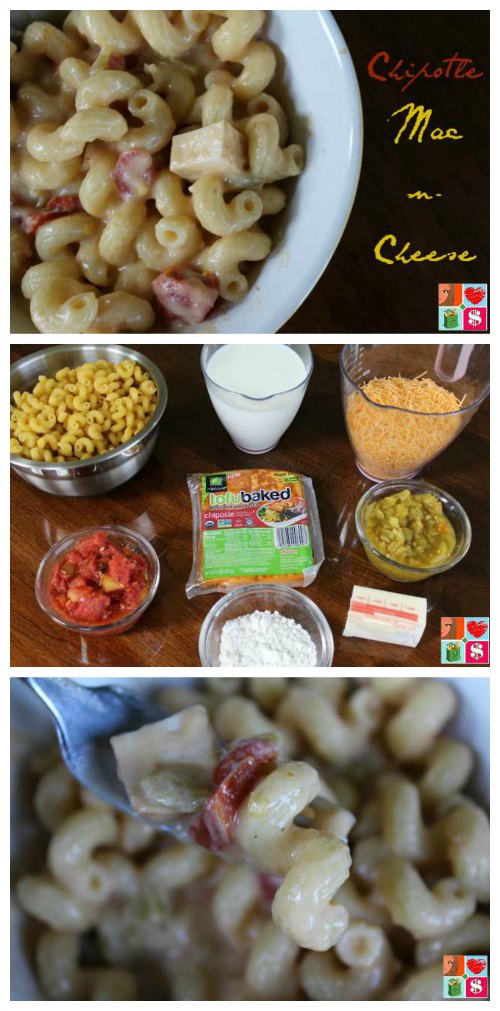 While this posted is sponsored by Nasoya, all opinions are my own!
Be sure to check out Nasayo on Facebook, Twitter, and Pinterest to stay social and up to date on more delicious TofuBaked goodness!
While you are at it, check out all the recipes on Food Wine Sunshine and follow me on Facebook, Twitter, Pinterest, Google + and Instagram.