(Last Updated On: April 14, 2020)
Disclosure: This post is sponsored by the fabulous folks at Stubb's BAR-B-Q. I am a proud Stubb's Insider.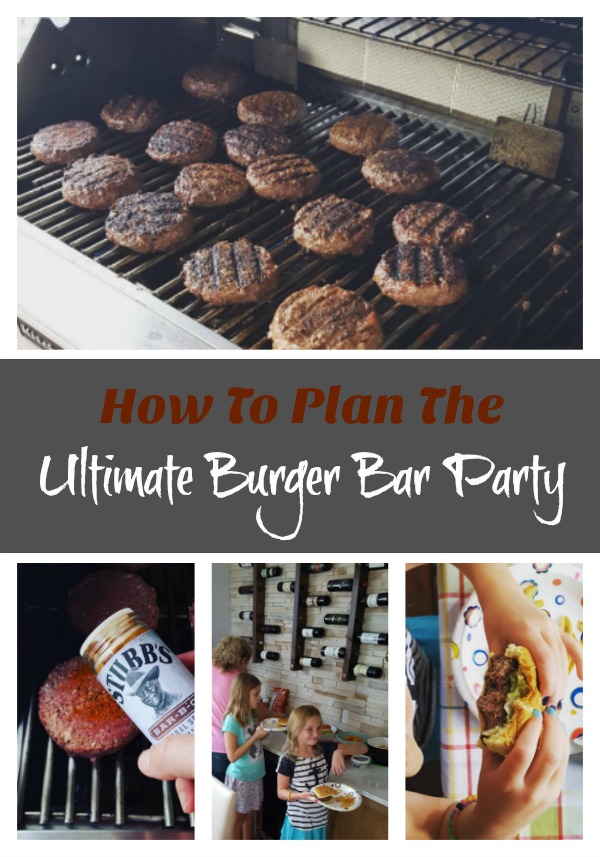 How To Plan The Ultimate Burger Bar Party
Who doesn't love to grill? I know I do. And a day with friends and family around the grill is even better. The day before school started we had friends and family over for the Ultimate Burger Bar Party! We had 21 people and lots of food 🙂
Here's What You Need For Your Ultimate Burger Bar Party:
Invite friends and family at least 1 – 2 weeks in advance so that they can plan to enjoy the fun
Paper plates, napkins, and cups – unless you are ready to do lots of dishes
Tablecloth – makes cleaning the table a lot easier 😉
Drinks – for adults and kids
Coolers and ice – Since we all wanted to enjoy the weather outside too, we made sure that we had drinks outside as well as a stocked refrigerator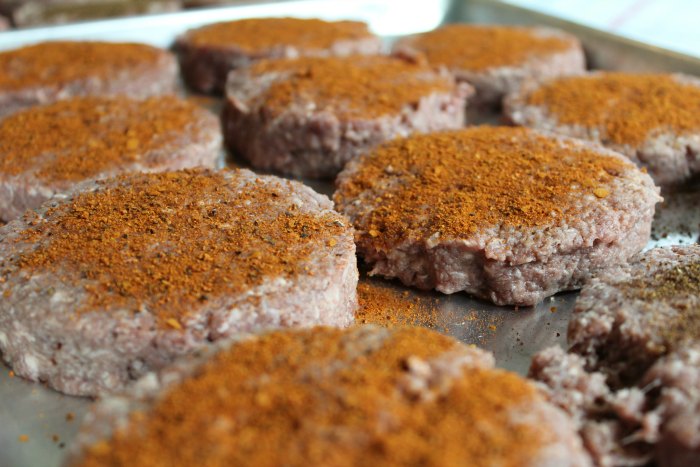 Burgers – I have always preferred to make my own, you can make the patties the night before your party to make the day of the party a bit easier, just put them on a baking sheet, cover them and keep them refrigerated. Use a burger press if you have one to make sure they are all about the same size. I like 1/3 lb burgers, not too big and not too small. I use 93/7 lean ground beef, it tends to cook more evenly and isn't as fatty.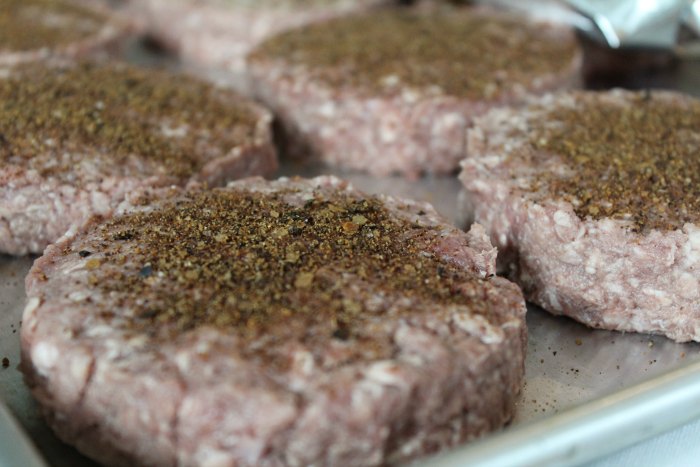 Seasonings – A great burger starts with a great rub. We used two of our favorite Stubb's Rubs (BBQ and Beef) for our burgers and followed this tip from Rocky himself (over at Stubb's!) Create over–the-top burgers by coating each patty with a Stubb's Rub, then sprinkle with a little smoked sea salt to really enhance that smoky barbecue taste. Let the patties sit for a while before cooking – you can actually see the flavor seeping into the meat!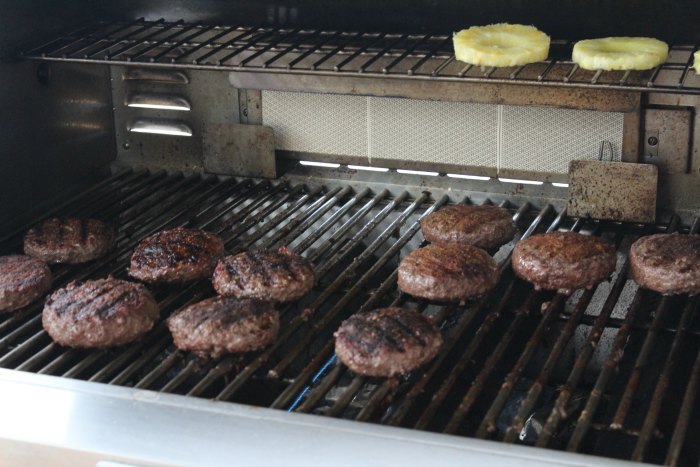 Grill – I am guessing that part is obvious, but here's another insider tip: Before you throw them on the grill, make a thumbprint in the middle of the patty to get a flat, evenly cooked burger instead of a plump, rounded one that is undercooked in the middle. You can also use a burger press to get even burgers too.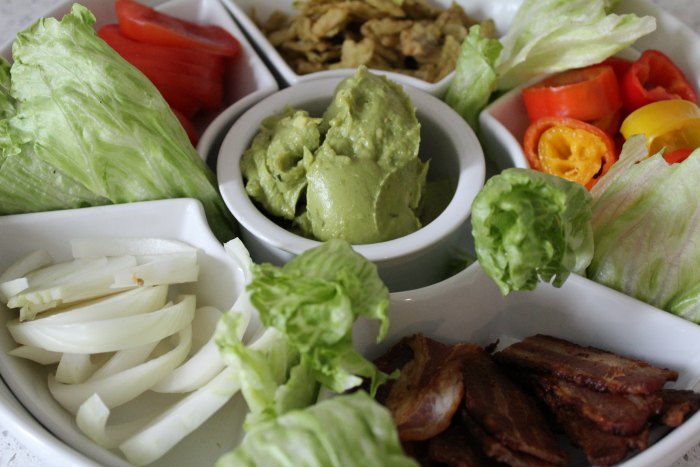 Toppings – What good is a Burger Bar without all the fixins?! Here's what we had: Crispy Jalapeno rings, lettuce, tomatoes, guacamole, sliced cheese, grilled pineapple, mustard, ketchup, sliced onions, bacon, and pepper rings.
Buns – I realize that may be self-explanatory, but you would be surprised about the things you can forget if you don't right it down!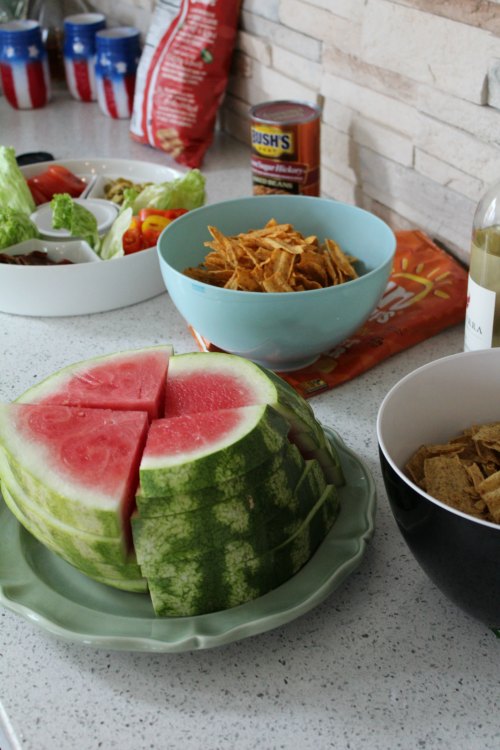 Sides – I know the burgers and the fixins are definitely the star of the show, but sides are always an appreciated addition. We had fresh watermelon, baked beans (because who can start the grill without craving baked beans?!) and chips. Our sides were simple and perfect!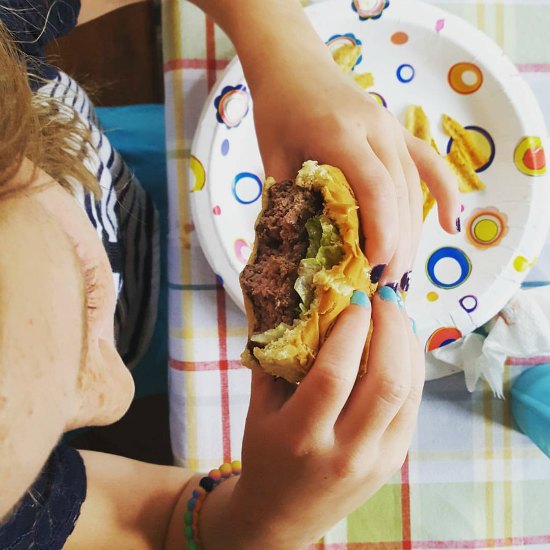 Now, it's time to have fun! Burgers are actually really easy to make and are a meal that is enjoyed by all, so get your favorite Stubb's Rubs and start planning! With Labor Day coming up, I think we may have to have another Burger Party ourselves!
Need another idea to add to your Ultimate Burger Bar Party? Check out these French Fries: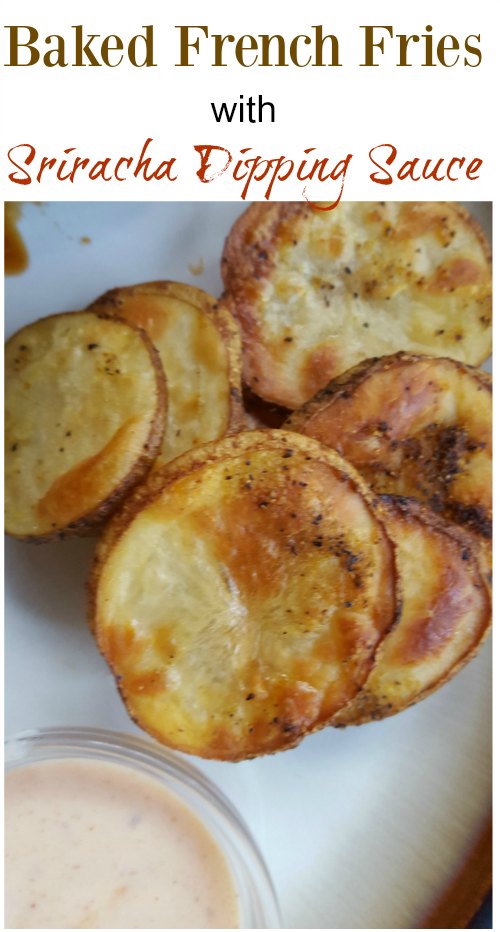 Baked French Fries with Sriracha Dipping Sauce Recipe
Be sure to check out Stubb's online, and follow all the BAR B-Q Goodness on Facebook, Twitter, and Pinterest. You can find their rubs, sauces, and marinades in most stores across the USA!
While you are at it, check out all the delicious recipes on Food Wine Sunshine and follow me on Facebook, Twitter, Pinterest, and Instagram.