(Last Updated On: July 6, 2019)
Disclosure: I received one or more products listed below for review. All opinions and tips are 100% my own.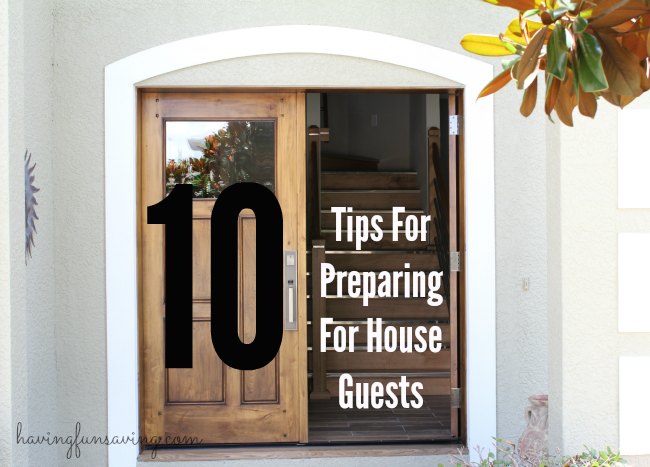 10 Tips For Preparing For House Guests
School is out or almost out and that means people are planning summer vacations! What fun is summer without a little getaway?! That also means YOU may be getting some family and friends coming to visit for a few days. Since we live in Florida, we get visitors all year round. While we love getting visitors, I know that getting ready for visitors can sometimes add a little stress into your life, that's why I wanted to share these tips to help you Prepare For House Guests. Having house guests is FUN!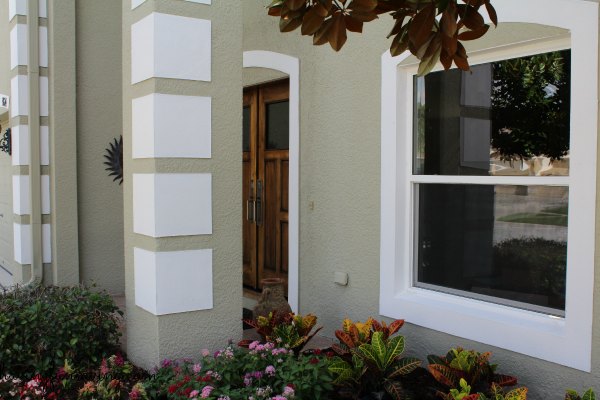 Make Your Entry Way Inviting
Clean up the doorway and consider planting some flowers. Flowers always make people smile and will instantly warm up the front of your home.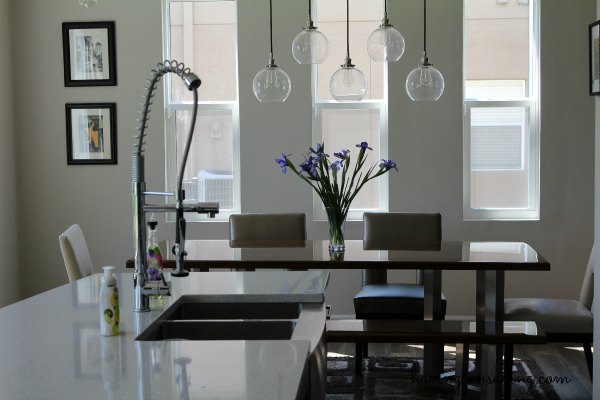 Straighten Up
No need for a deep clean that will have you scrubbing for days, but dust, vacuum, and do a quick pick-up of toys etc.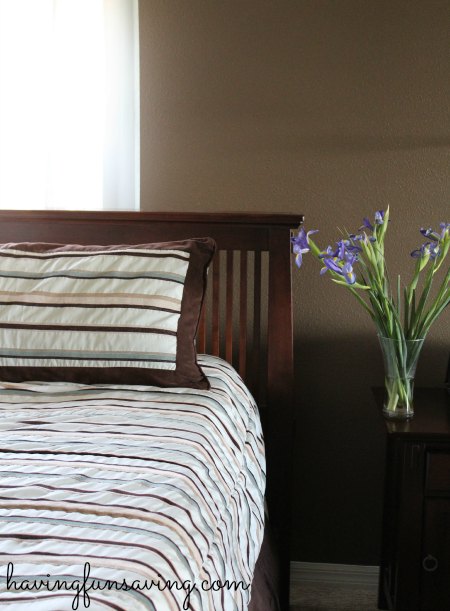 Put on Clean, Luxurious Sheets
Fabulous sheets make for a fabulous night's sleep! Get out your best sheets when making a bed for your guests. I use the softest sheets on a planet. The bamboo sheets by Cariloha will have your guests never wanting to leave! We always offer our bedroom to visiting adults. Add some flowers to a night stand for a personal touch.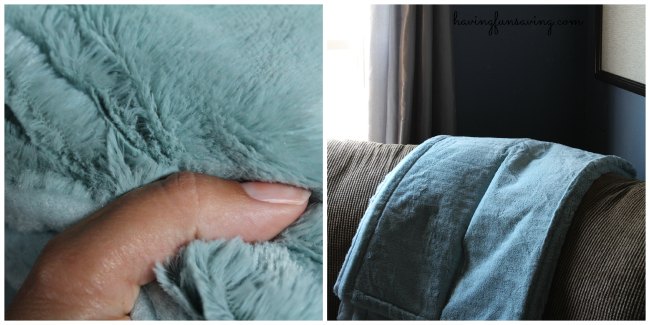 Prepare a Place for Guests to Sleep
Don't have a spare bedroom (like me!)? Guests not comfortable sleeping in your bed? Invest in an inflatable air mattress. Look for models with thicker padded tops (like the AeroBed Premier Cushioned Comfort, from $150, aerobed.com, target.com, etc.), or make sure your couch is clean and welcoming. My mom actually prefers to sleep on our large couch when she comes to visit so I make sure there are comfy pillows and a fabulous blanket waiting for her.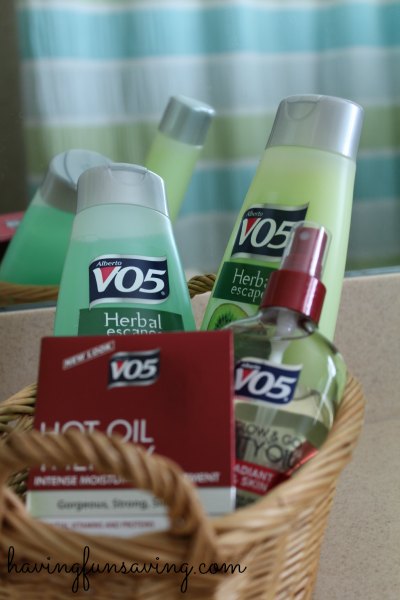 Make Sure Toiletries are Available
A new bar of soap, toothpaste, a toothbrush, a razor, body lotion, and shampoo. Consider putting out a special shampoo and conditioner, I like VO5 Herbal Escapes Kiwi Lime shampoo & conditioner. Want to go the extra mile? Put out the new VO5 Shine, Glow & Go Beauty Oil and Hot Oil treatment.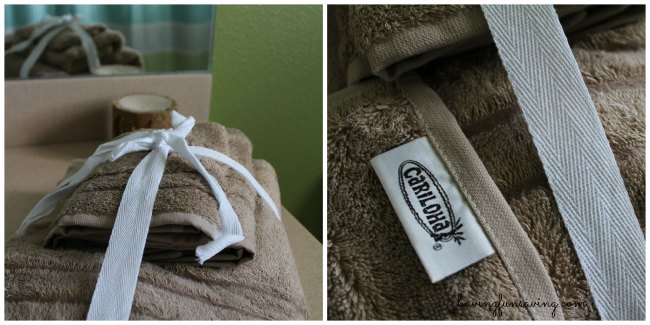 Put Out Nice Towels
I love hotel towels, you know, the ones that are super soft and make you just want to wrap up in them, well, make your guests feel that special! Put out your best towels and wash clothes. Tie a cute bow around them for a special added touch. I recommend Bamboo Towels from Cariloha. The Towel Sets are perfect for guests.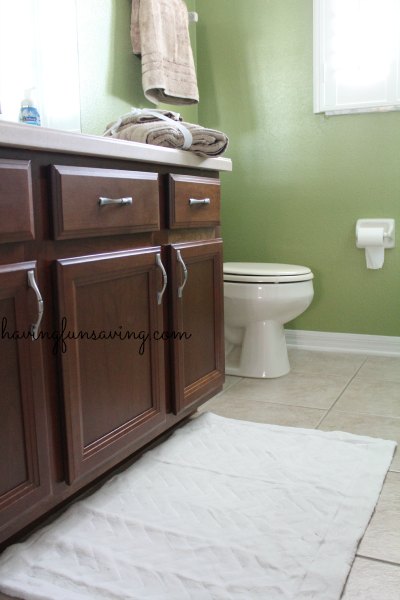 Put Out a Nice Bath Mat
Let your guests feet be spoiled when they brush their teeth and exit the shower! I don't know about you, but I definitely prefer a soft bath mat over a hard tiled floor.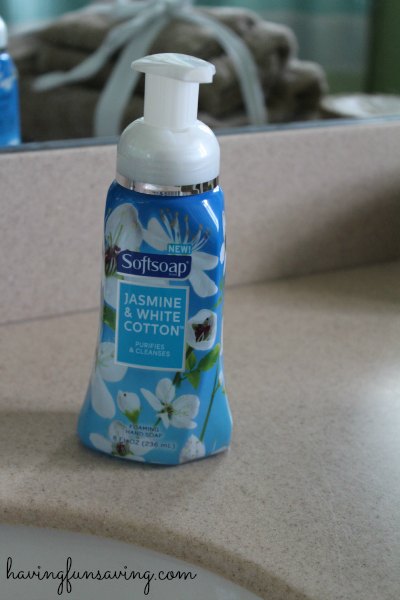 Bring Out the Nice Hand Soaps
A beautiful hand soap like Jasmine & White Cotton from the fragrant foaming collection by Softsoap in the guest bathroom is sure to make your guests feel extra special. Don't forget to put out other scents in the other rooms – I love Kitchen Lemon in the…kitchen, of course!
Clear Some Closet Space or Make a Spot for a Suitcase
If you don't have the extra room to make a spot, consider buying garment rack (approx $35 at containerstore.com, you can also check out Amazon) for extra hanging space or a suitcase stand (approx $40 at containerstore.com, you can also check out Amazon). The best part about the garment rack is that you can re-purpose it after your guests leave. Use it to hang clothes in the laundry room or as a coat rack for your next gathering.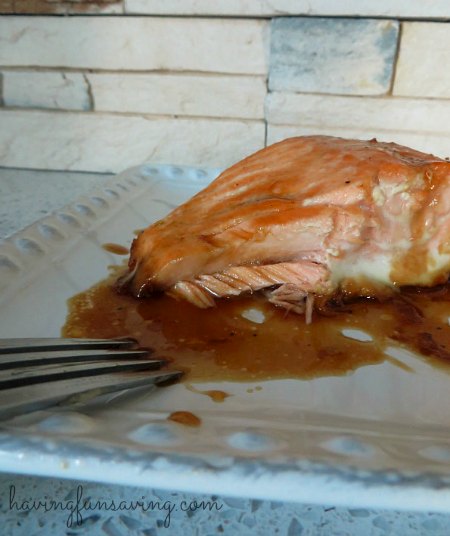 Food and Drink
Ask your guests before they come if they would like any particular meals or drinks for their visit. If they have been traveling for awhile, they may rather stay out of restaurants and would love a home-cooked meal. I made my Maple Glazed Salmon for my aunt and uncle when they visited a few months ago and they LOVED it! It is an easy meal, but it looks like you really went the extra mile 🙂
What are some of your tips for preparing for visitors?
Be sure to follow Food Wine Sunshine on Facebook, Twitter, Pinterest, Google + and Instagram for more tips, fabulous recipes and more!