(Last Updated On: March 20, 2022)
Looking for some fun ways to keep the kids entertained this summer without having to give them ideas constantly? Make this easy DIY Summer Activities Jar and have them make their own fun! And grab the FREE Printable to help come up with ideas!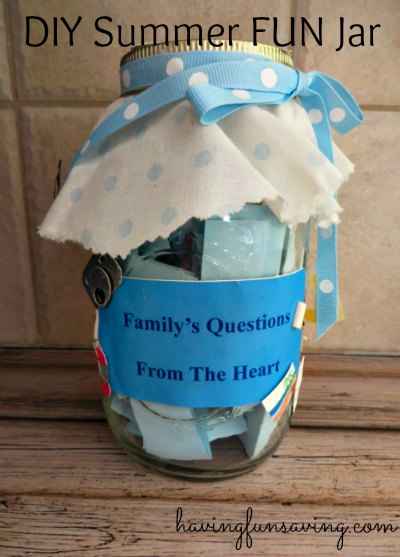 DIY Summer Activities Jar
Are you kids looking for something to do inside? Are you looking for an easy kids activity to keep them busy? Well, I made this Summer Activities Jar YEARS ago and I still actually use it! I have switched up the ideas and activities inside over the years though. If your kids are out of school for summer or just home, we lots of days ahead of us to keep them busy and having some fun! I don't know about your kiddos, but after day 2 mine are bored are looking for things to do. That is of course when they are not bickering with each other.
A few years ago a friend of mine gave me a jar filled with fun, silly, and heartfelt questions before I went on a family road trip. The idea was to pull the pieces of papers out the jar and ask each other questions and read the "to-dos" while we traveled to keep us entertained. And it works!
I challenge you all to make a "Summer Activities Jar"! You can fill it with ideas for the kids to do, fun questions for them to ask each other and so on. It will be your go-to jar for those "MOM!!!" moments.
It's really easy to make, in fact, all you really need is an empty mason jar or cup and some paper. I even made a free printable for you all so that you don't even have to come up with ideas for your DIY Summer Activities Jar….you can just print out the free summer activities printable, cut the ideas out and add them to your jar. You can also use my ideas and add in some of your own!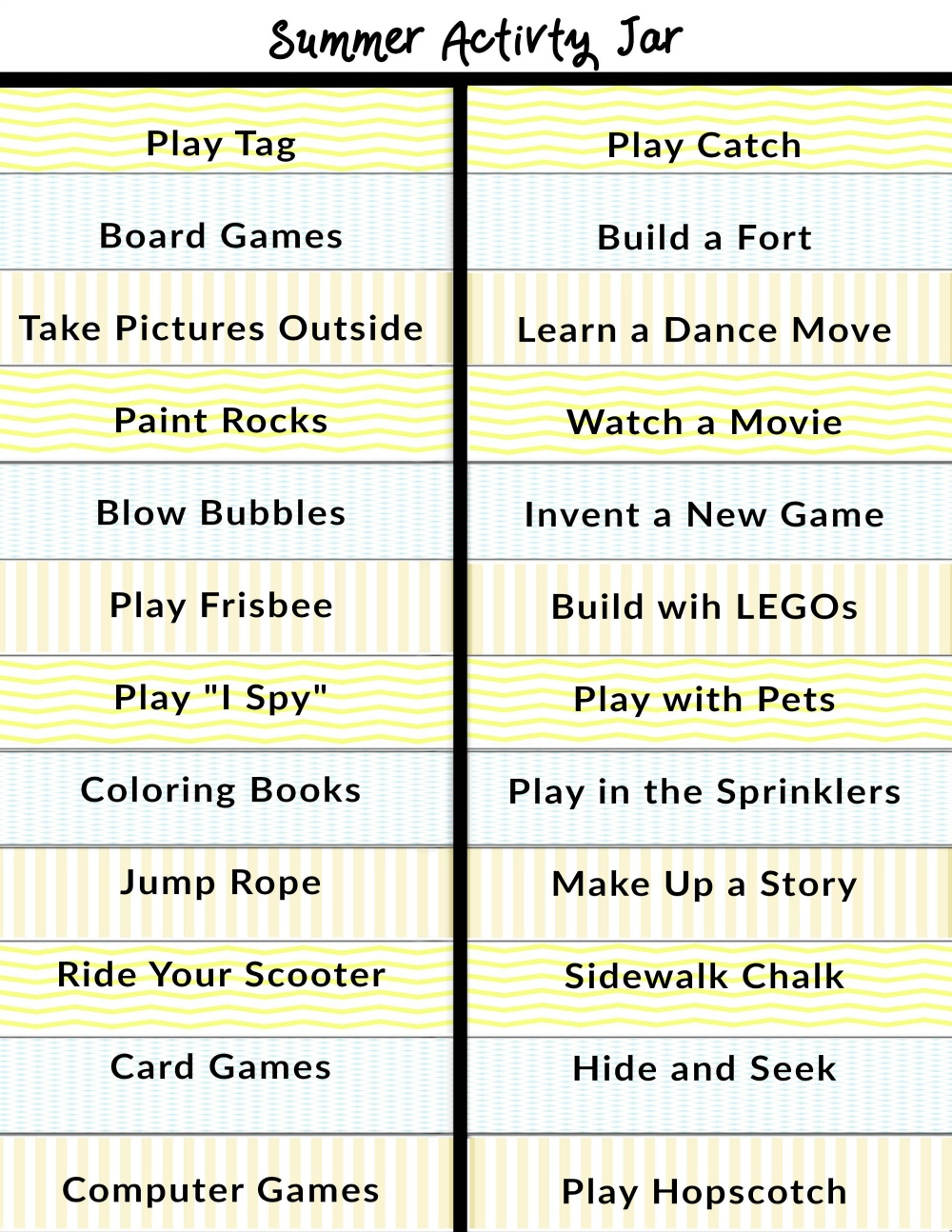 Here are a few other ideas you could add to your DIY Summer Activities jar:
Play Tic Tac Toe
Find something RED
What was the last book you read?
What is your favorite part of school?
Count backwards from 20
Try to say the alphabet backwards
What is your favorite car?
What do you want to be when you grow up?
You can grab the free Summer Activities ideas here and you can also just click on the image above.
Have fun making your Summer Activities Jar!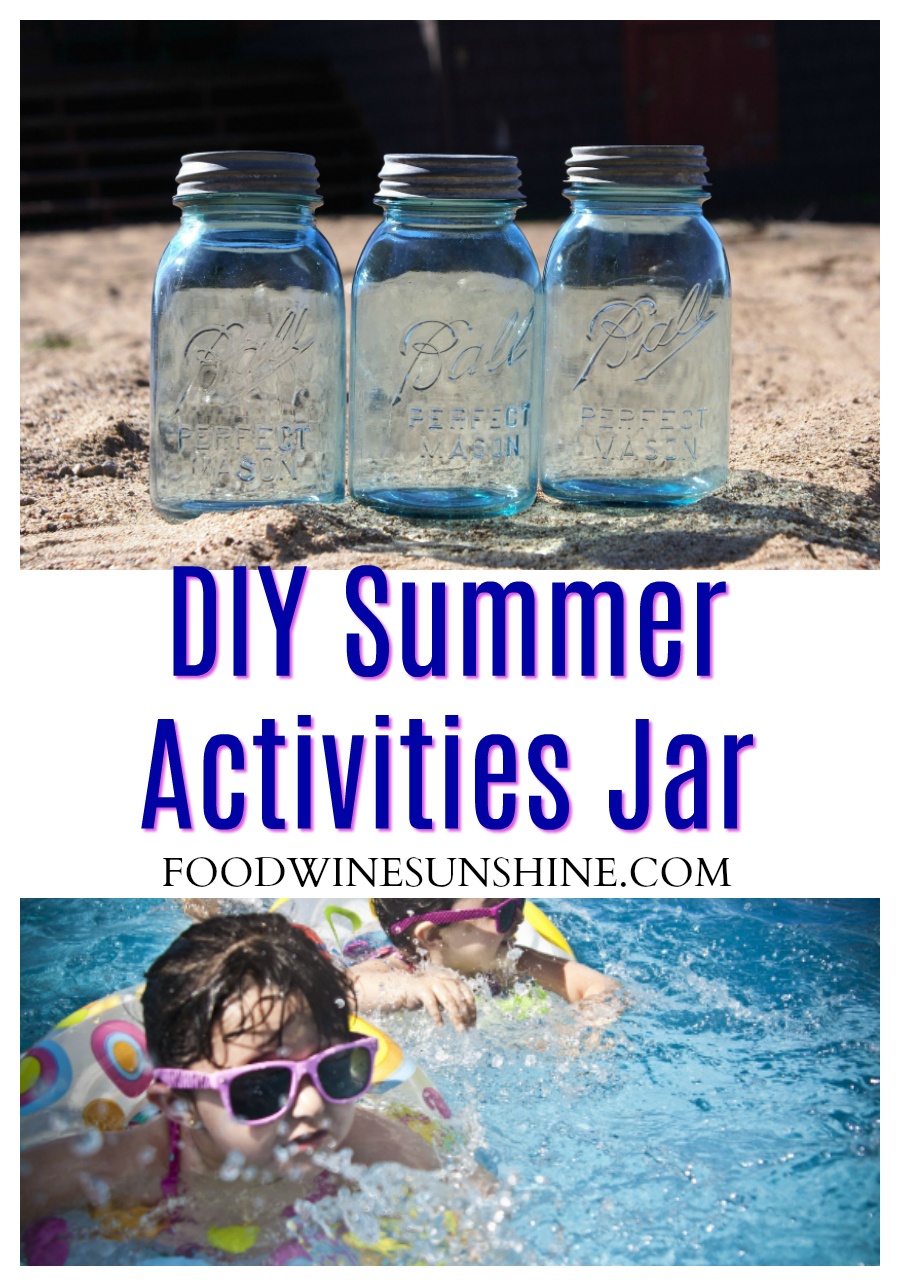 Be sure to check out Food Wine Sunshine on Facebook, Twitter, Pinterest, and Instagram for more Frugal Family fun tips, healthy recipes, and more.
Looking for another fun kids activity?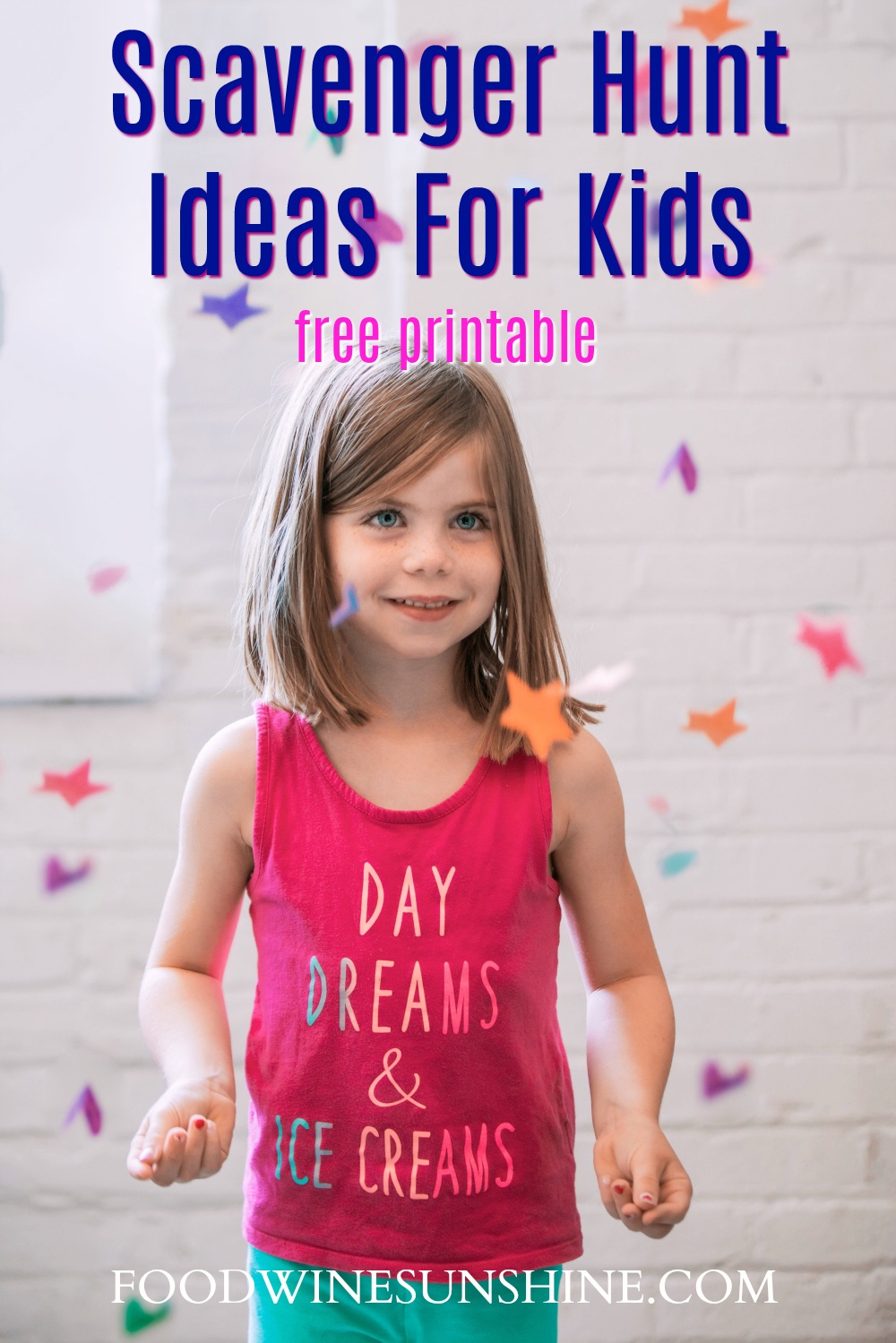 Scavenger Hunt Ideas For Kids + Free Printables