(Last Updated On: August 9, 2019)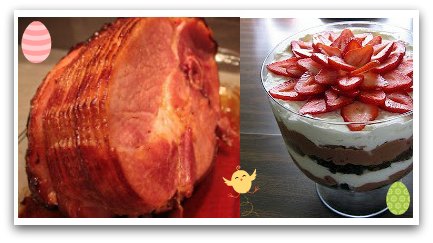 Here is a great dinner and dessert recipes for Easter!
CHOCOLATE STRAWBERRY TRIFLE
2 small boxes instant chocolate pudding mix, prepared (using 1 1/2 cups milk, instead of two)
chocolate cake, cut into 1-inch pieces
1 quart strawberries, washed and cut in fourths
1 container of strawberry glaze
16 oz. Cool Whip
Put a half of the chocolate cake in the bottom of a trifle bowl or a large see-through bowl. Next, spread a third of the pudding on top of cake, followed by half of the strawberries. (Remember to save a few strawberries out for garnish.) Now spread half of the strawberry glaze on top of strawberries in the bowl, followed by a third of Cool Whip. Next, repeat layers in the same order- cake, 1/3 of pudding, strawberries, strawberry glaze, 1/3 of Cool Whip. On top of that, add the remaining 1/3 of chocolate pudding, followed by the remaining 1/3 of Cool Whip. Garnish with strawberries and chocolate shavings, if desired. Refrigerate for at least 2 hours.
INCREDIBLE! SERVE IT TO A CROWD, AND NONE WILL BE LEFTOVER! See More HERE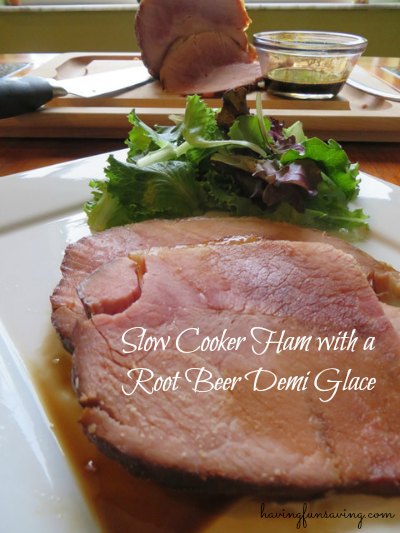 Looking for a delicious way to cook your ham? Check out this Slow Cooker Ham with Rootbeer Glaze Recipe.