(Last Updated On: August 9, 2019)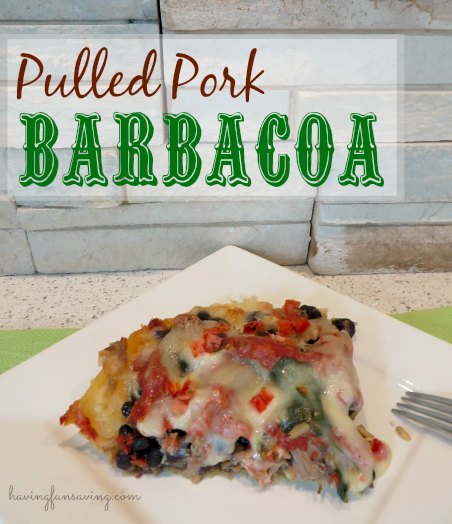 Pulled Pork Barbacoa Recipe #datz4foodies
I told you guys a few weeks that I had the amazing opportunity to to Datz in Tampa to learn more about the Ben's Beginners Contest that is going on right now and I thought you guys would like the recipe we made that day! We made a Pulled Pork Barbacoa and you could serve it with fried eggs, I will admit that most the kids skipped the egg part 😉
This is a pretty easy dish to assemble and it makes a ton, so it's great for gatherings or to freeze left overs for dinner another night.
Pulled Pork Barbacoa #datz4foodies
Author:
Prep time:
Cook time:
Total time:
Ingredients
2 lbs of pulled pork
Seasoned Black Beans Ingredients
2 16oz cans of black beans
1tbs granulated garlic
1 tsp onion salt
1 tbs salt
1/2 diced yellow onion
Other Ingredients
4 cups prepared Uncle Ben's Instant Brown Rice seasoned with southwest seasonings
2 cups shredded Monterey Jack Cheese
8 corn tortillas
pico de gallo Ingredients
1/2 red onion diced
1/2 cup fresh cilantro diced
2 fresh jalapenos seeded and diced
10 fresh roma tomatoes diced
juice of 1 lime
Instructions
Combine Seasoned Black Bean ingredients and set aside
Combine pico de gallo ingredients and set aside
Line the bottom of a casserole dish with tortillas
Add a layer of black beans
Add a layer of Uncle Ben's Instant Brown Rice mixture
Add a layer of pulled pork
Add a layer of pico de gallo
Top with shredded cheese
Bake at 350 degrees for 30-45 minutes until cheese is blistered
Notes
You can serve with fried eggs and plantains
Check out Datz on Facebook and Twitter to stay up to date with everything delicious, a huge thanks to Chef Andy for making this with us!
Stay up to date with me too 🙂 Find Food Wine Sunshine on Facebook, Twitter, Pinterest, and Google +.
I hope you enjoy this Pulled Pork Barbacoa recipe!