(Last Updated On: April 19, 2021)
If you are looking to plan a family staycation, I have some tips to make sure it's the perfect family vacation! Especially if you are here in Tampa Bay, Florida. While my family and I were hosted on this staycation, all opinions and my love for Florida are my own.

How To Plan The Perfect Family Staycation
Tampa Bay Staycation Ideas
A great idea for family fun is a staycation, a vacation in your own hometown or close to your hometown. Staycations are vacations without much travel, but they are still a lot of fun and will lead to many family memories. Since many of us are looking for fun and outdoor activities that are close to home, planning a staycation is the perfect solution. Here in Florida we are surrounded by beautiful water and beaches for miles and miles. Here in Tampa Bay, we are lucky enough to home to some of the most beautiful beaches in America, so it only makes sense to consider a staycation in an area to take advantage of them.
Here are simple steps you need to follow to have the perfect family staycation:
Planning Your Family Staycation
The first step to planning a vacation or staycation is to find stuff to do, which will help you decide where you want to go.
If you are at a loss for activities, one easy way brainstorm is to examine all the places in your region that have been known as tourist destinations and meccas, but you passed by because it was an everyday backdrop to you. It's like the metaphor of a guy who lives in Manhattan his whole life but has never been to the Empire State Building because it's right there. Most places have something like this that perhaps you have overlooked. Look at your area's newspaper for ads about recreation, or type your region's name plus the word "recreation" in a search engine. Something is bound to come up.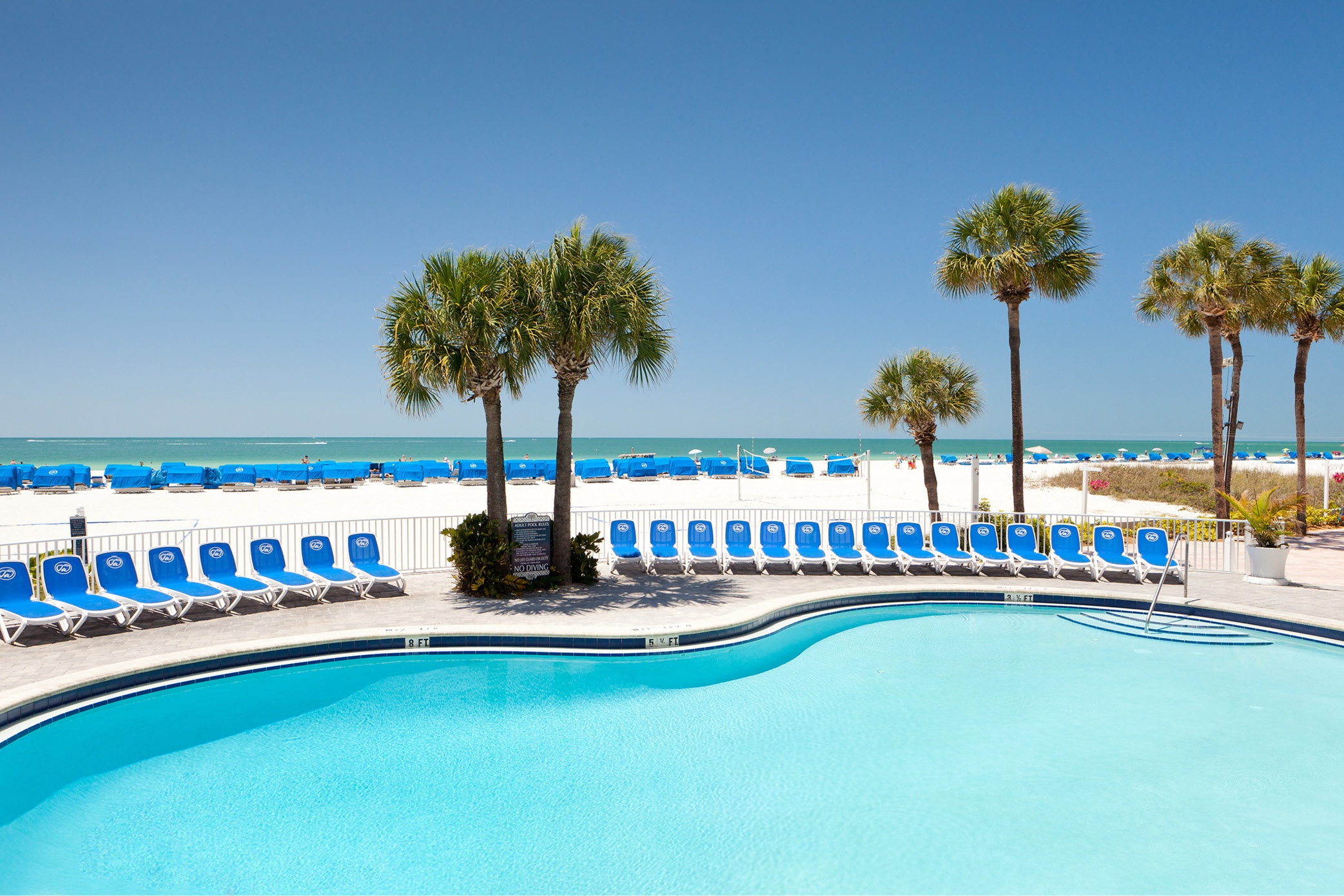 Of course, you have to take into consideration what you and your family like to do. Perhaps you are into the arts. Most town centers feature some kind of outdoor concert series, if not at least summer concerts. These sorts of things are geared for general audiences, especially when held in the afternoon or early evening. Many times they are free, or nearly free. The same holds for art galleries and museums. Look for amusement parks or water parks; always fun in the summer. Other options might be some kind of fair or festival. State fairs, county fairs, and Renaissance fairs often take place in the summer. Most likely, there will be some activity to fit almost any budget.
For the nature buff or outdoor enthusiast, check out the park systems in your area. On the national, state, and even local levels, you will probably find some hidden treasure. Or perhaps, a place convenient to you that may become your favorite swimming hole, fishing spot, hiking trail. Maybe it will just be a place where you can be one with nature—all without having to deal with planes, trains, and huge gas bills to get to it.
You can also visit or call the chamber of commerce in your local area. They can give you information on things to do in your area. Once all the information on things to do has been gathered, the family should sit down and plan which things they would like to do. Reservations should be made at any of the attractions requiring reservations.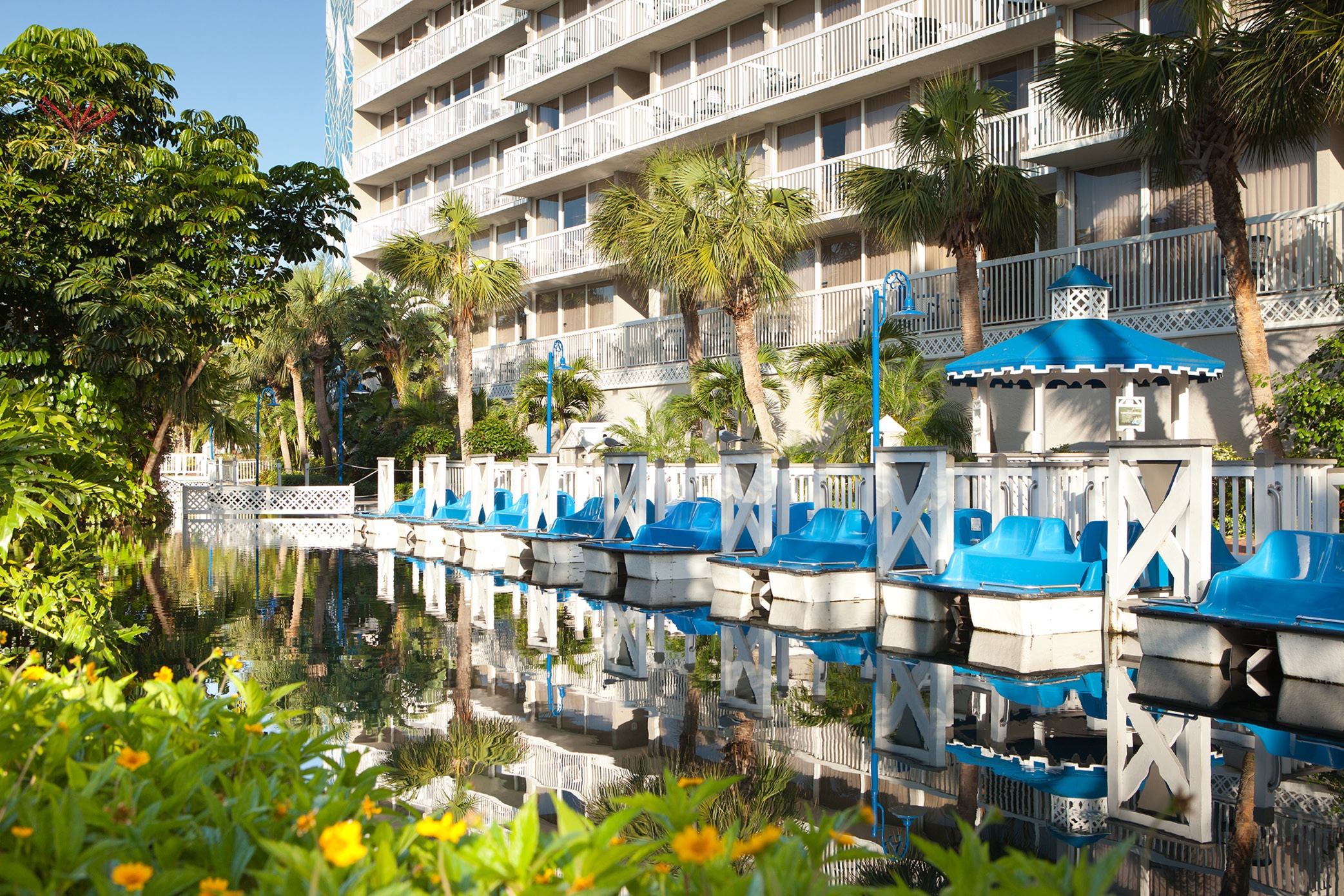 Here in Tampa Bay, if you are looking for all the amenities and all the fun activities in one place, I recommend the TradeWinds Island Resorts – the Island Grand and RumFish Beach Resort. They are located directly on the sugary white sands of the Gulf of Mexico on St. Pete Beach in Florida. The resorts offer access to two properties in one, with limitless beachfront recreation, sumptuous dining, fantastic family activities and programs and world class meeting and function facilities.
Some of the family fun recreational activities at the TradeWinds Island Resorts are: bungee trampoline, paddleboards, surf wipe out, mini golf, chess, paddleboats, numerous swimming pools, whirlpools, high tide slide, and treasure mining.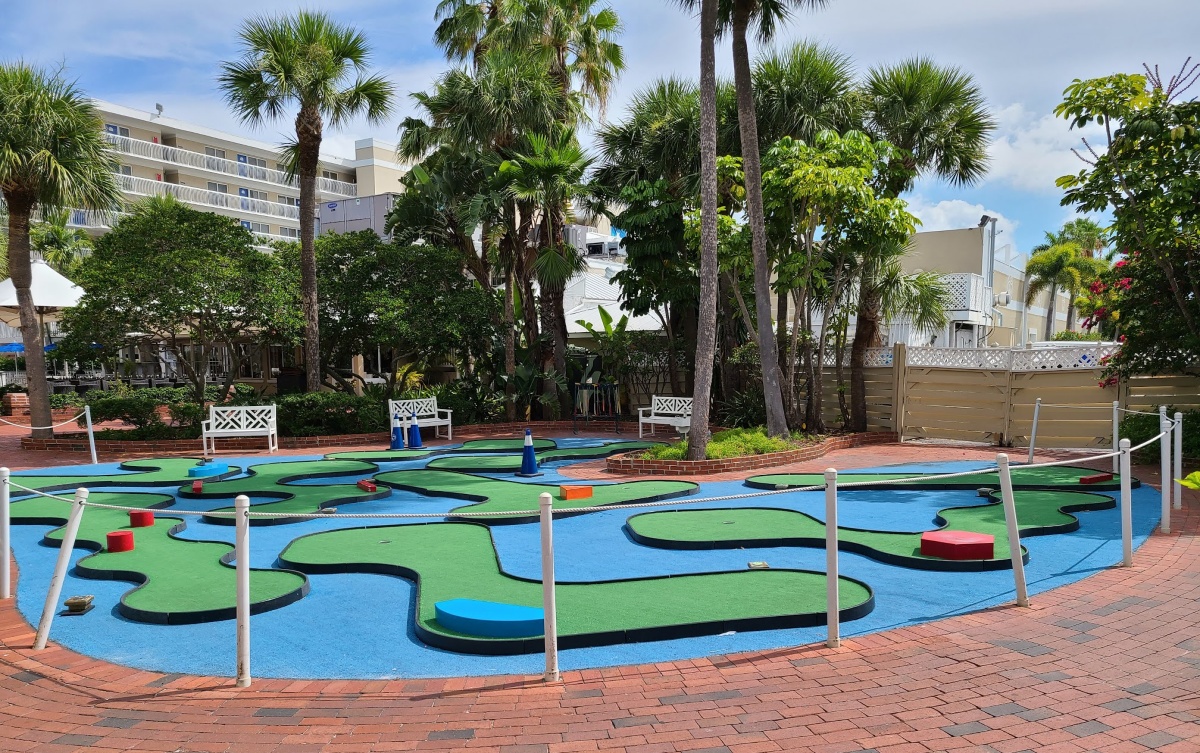 A few of the family fun activities at the TradeWinds Island Resorts are: craft time at the beachfront pool, nightly fun activities that can vary between movies poolside to glow volleyball, and there is always fun Friday – Sunday from 11 a.m. – 4 p.m. with Beaker's Poolside Bash where the Activities Crew will keep everyone smiling and having fun.
Overall, there are over 200 things to do at the TradeWinds Island Resorts! That should definitely keep you and the kids busy for awhile 😉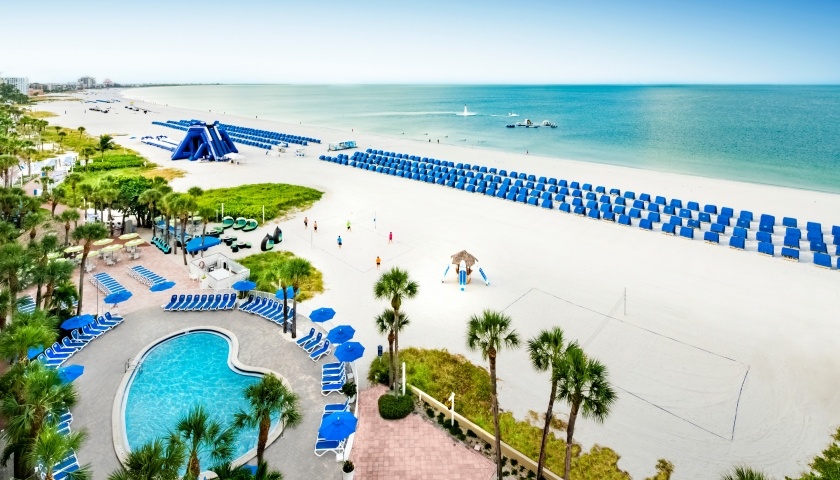 Lodging
Now that you know what you want to do on your staycation, you have to decide where you want to stay. Try staying somewhere else close to home. All resorts have websites where you can check out the amenities and prices before you leave. You can make reservations online as well if you want to plan ahead, which is always a good idea. Since the TradeWinds Island Resorts have all the activities you want to do, I would definitely recommend staying there!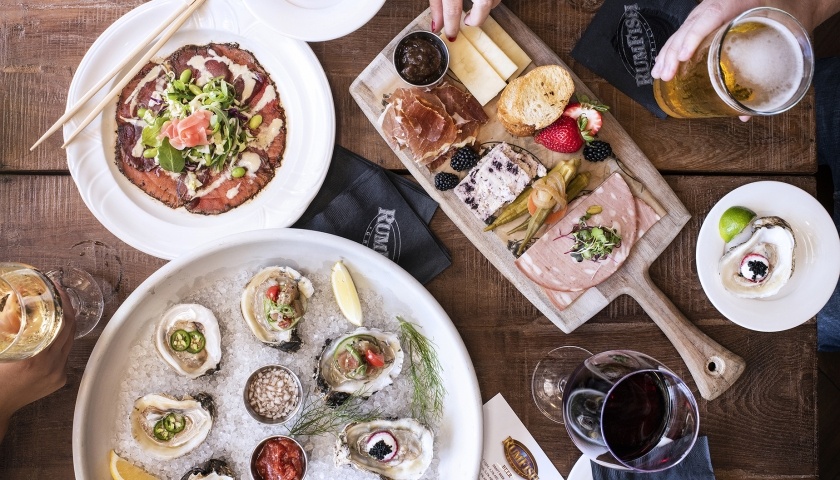 Dining in the Resort or Around the Town
When planning the staycation, a menu should be set up. This is the perfect time for parents to let the kids choose the menu for one night, this lets them get involved on the planning and get even more excited about your upcoming adventure.
It's always fun to try a new restaurant. Well, on your staycation, you now have the opportunity to do so. Perhaps there are new dining places in the area the family would like to try. The money you save on airline tickets and other far-reaching transportation can now be allocated to your food budget. You should check out the different meal offerings in their area and at the resort.
Room service is a fun event to try when staying in a hotel. But you could also have each family member sets up the room service menu based on what he or she is comfortable preparing, and it would be like a family room service 😉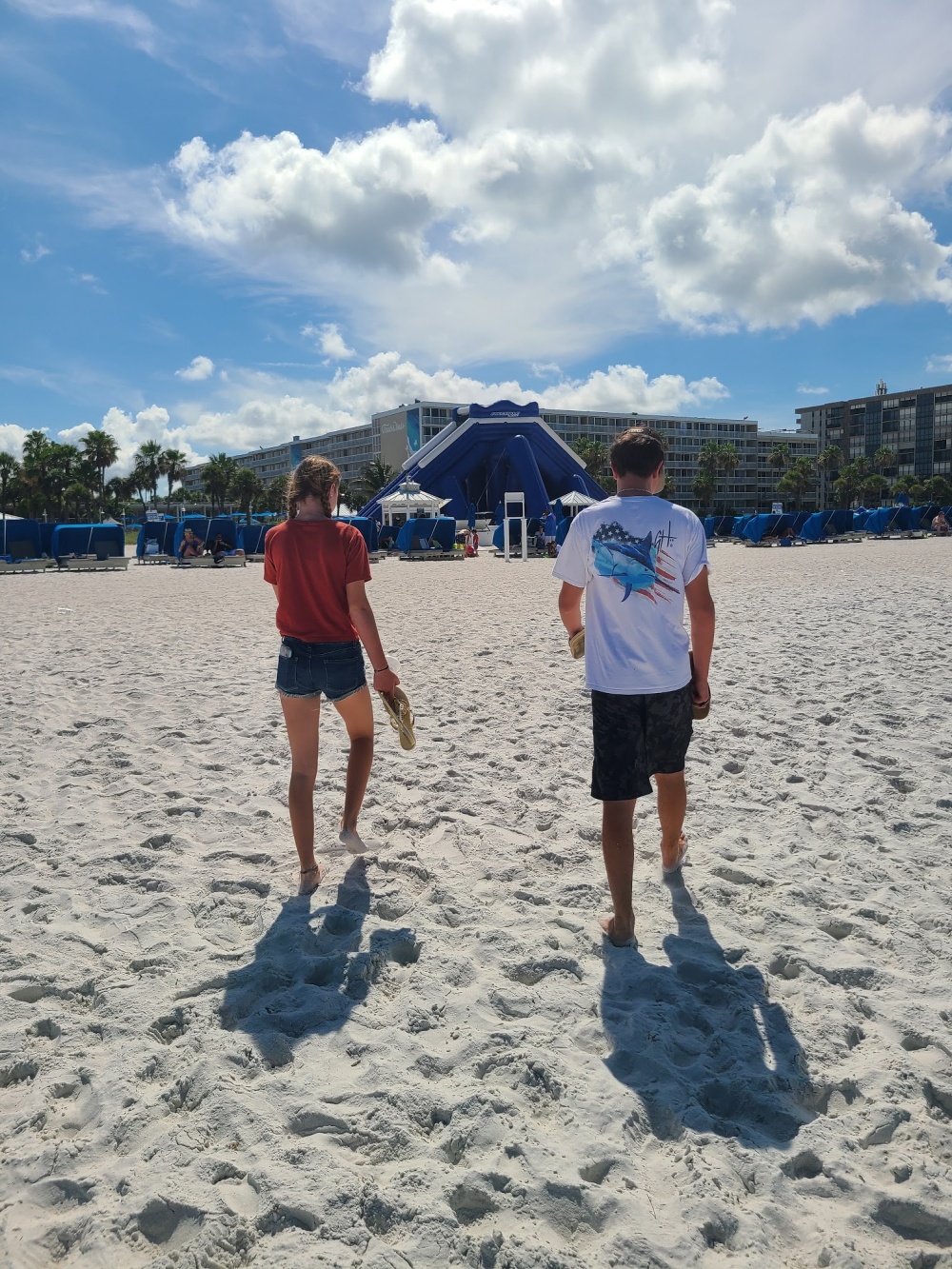 Since TradeWinds Island Resorts are located right on St. Pete Beach there are plenty of amazing local restaurants to choose from in the area, but if you don't want to leave the resort, you don't have to! TradeWinds Island Resorts have numerous dining options that the whole family will enjoy; from the Awakenings Lobby Bar that has coffee and cocktails, Bermudas for breakfast, The Deli with sandwiches, snacks and salads to-go, the Flying Bridge which has beautiful views of the water, Salty's Beach Lounge, if you are craving something a bit more casual there is the Pizza Hut Express, and my personal favorite is the RumFish Grill at the RumFish Beach Resort.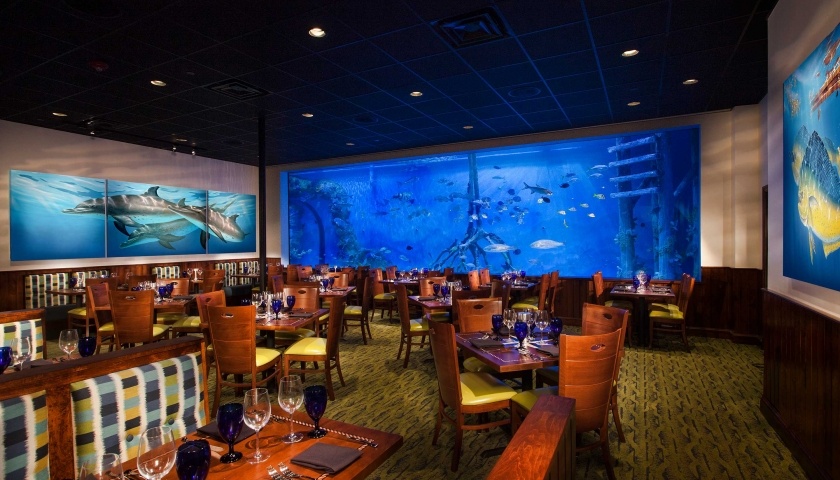 You may have actually seen the RumFish Grill on TV, the fish tank inside the restaurant was built by the show TANKED. Not to mention, the food is incredible. Some of our favorites at RumFish Grill are; Floribbean Black Grouper and the Jerked Swordfish for main dishes and the Za'atar Dusted Calamari and the Charred Octopus for appetizers. If you don't want to eat out every meal, the rooms at TradeWinds have kitchenettes were you can prepare some eats right in the room. Doing this will help save some money on your staycation.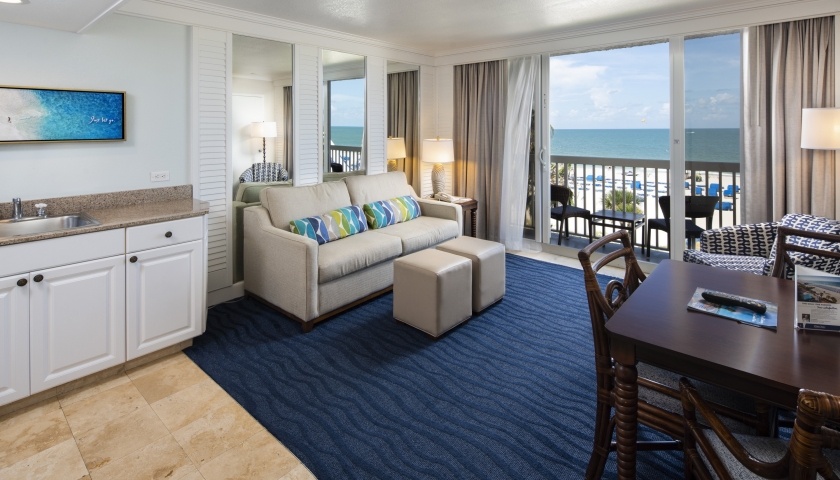 Before You Go On Your Family Staycation

This is, after all, your vacation. Take care of all the chores that will drive you nuts if left undid before you embark at your stay-at-home venture. Don't stress yourself or your family too much about it, because after all, you don't want to spend your staycation recovering from overwork. But as best you can, get your place prepared ahead of time. Then, you have a better chance of sitting back and relaxing during your time off. The beach is waiting!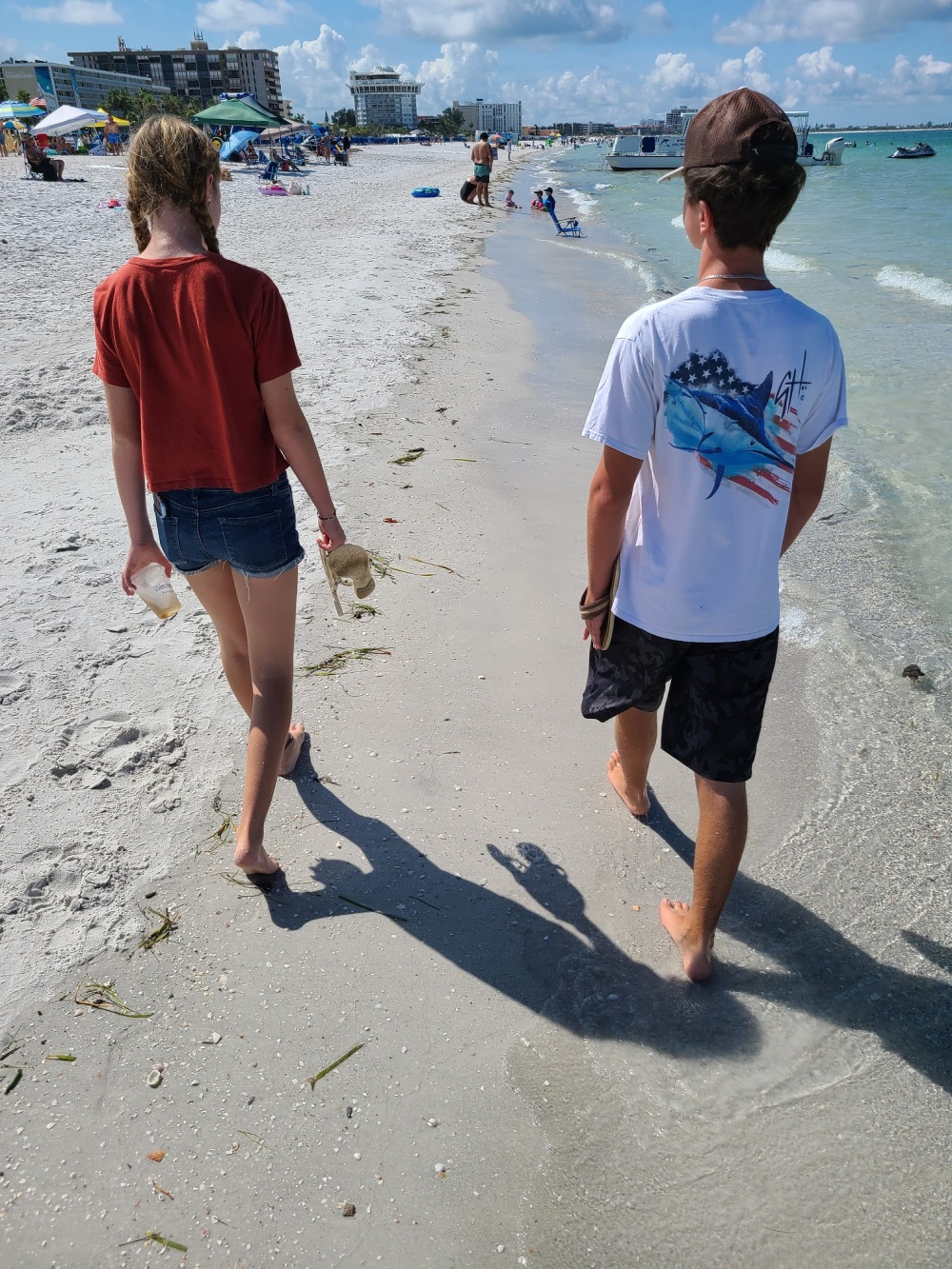 Enjoy Your Staycation
The plans are made, the lodging and food decided on, so the only thing left to do is to enjoy your staycation. Family members (that means mom and dad too!) should avoid the television, computer and phones. The main idea is to have an enjoyable time together. Again, the beach is waiting!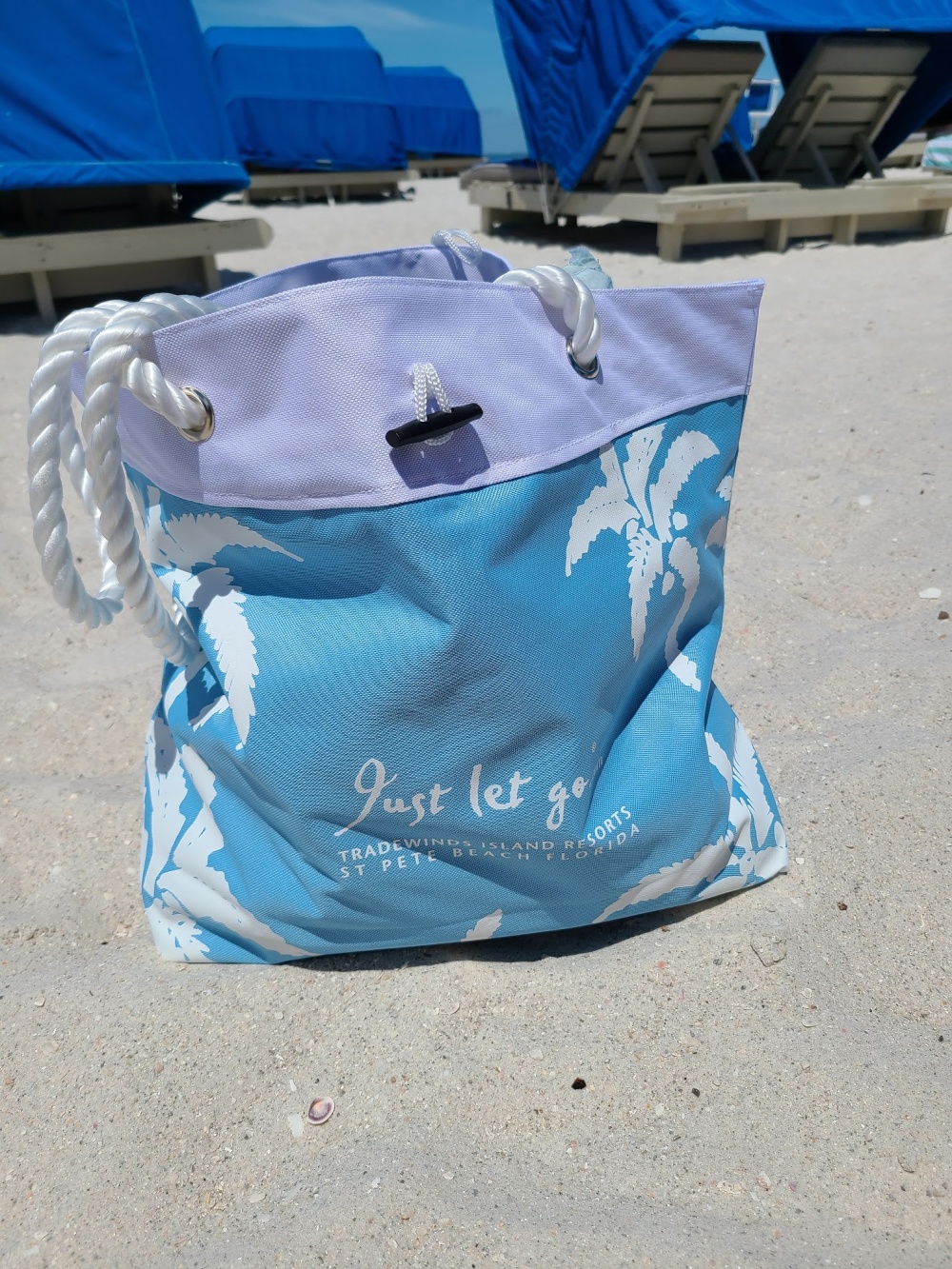 Whatever you choose to do, wherever you choose to stay, your staycation is a way to enjoy your time off without having to spend all your time on the road to do so. It's a way to reconnect with your town, your family and you in a way that maybe you haven't seen in a while, or maybe at all. Be a tourist in your own back yard, and don't forget to have fun!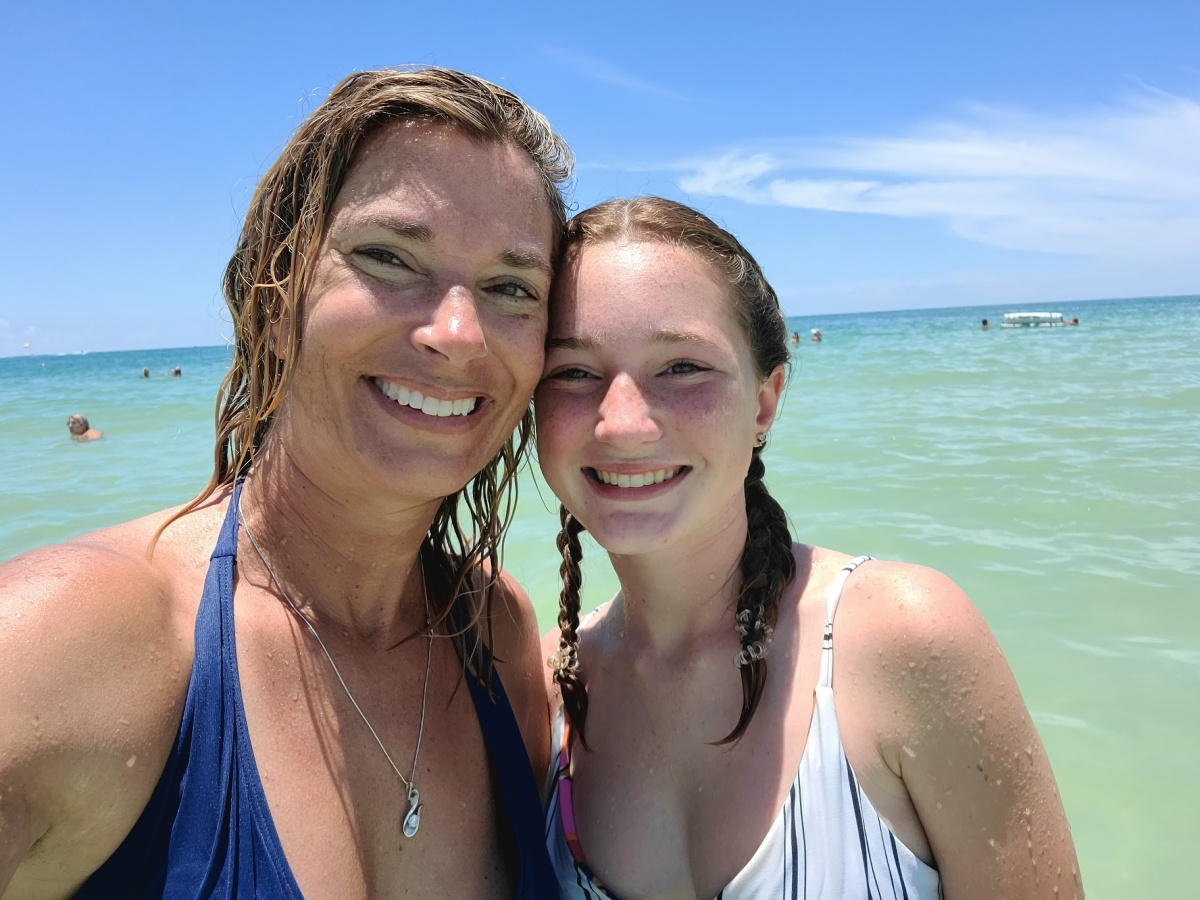 Where is one of your favorite staycation ideas in Tampa Bay? Have you been to TradeWinds Island Resorts on St. Pete Beach?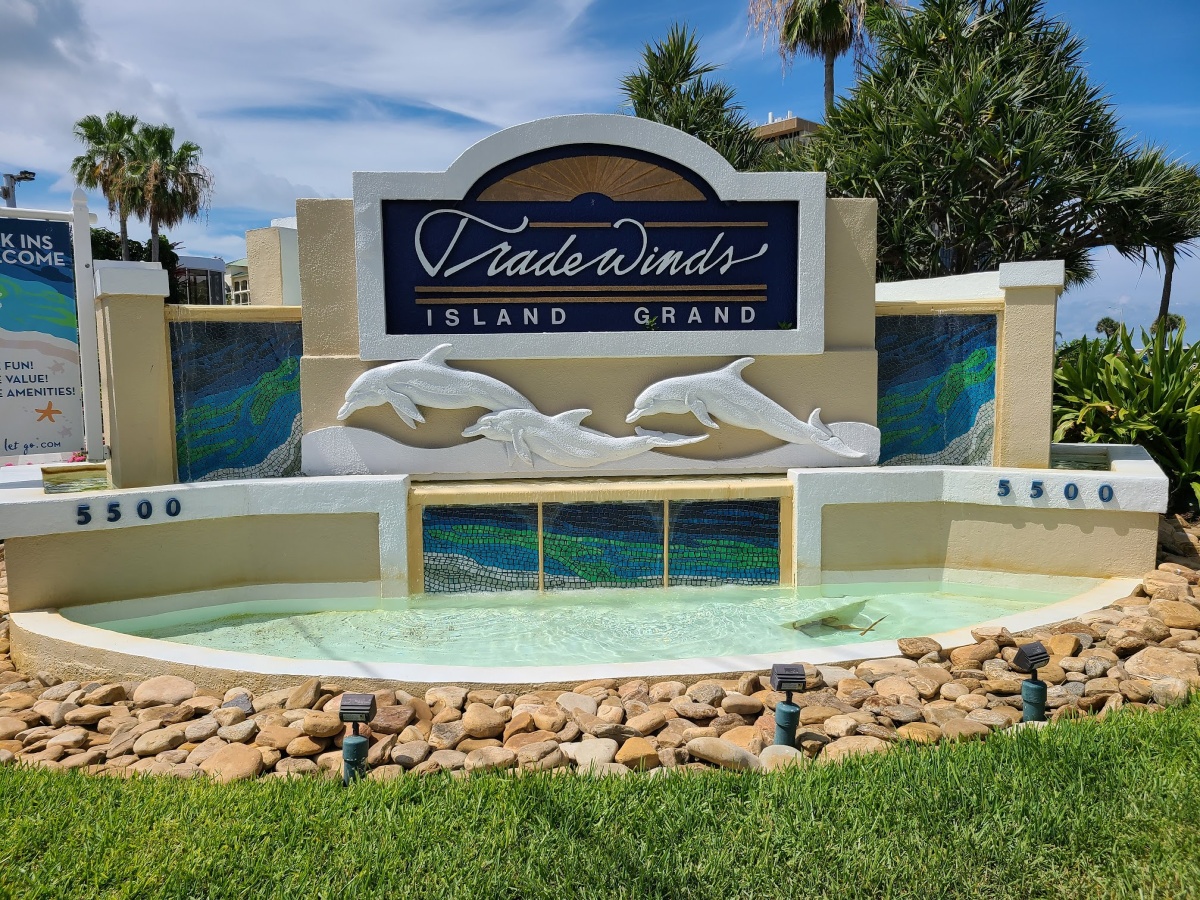 Find TradeWinds Resorts online and be sure to follow along on Facebook, Twitter and Instagram. TradeWinds Island Grand is located at 5500 Gulf Boulevard, St. Pete Beach, FL 33706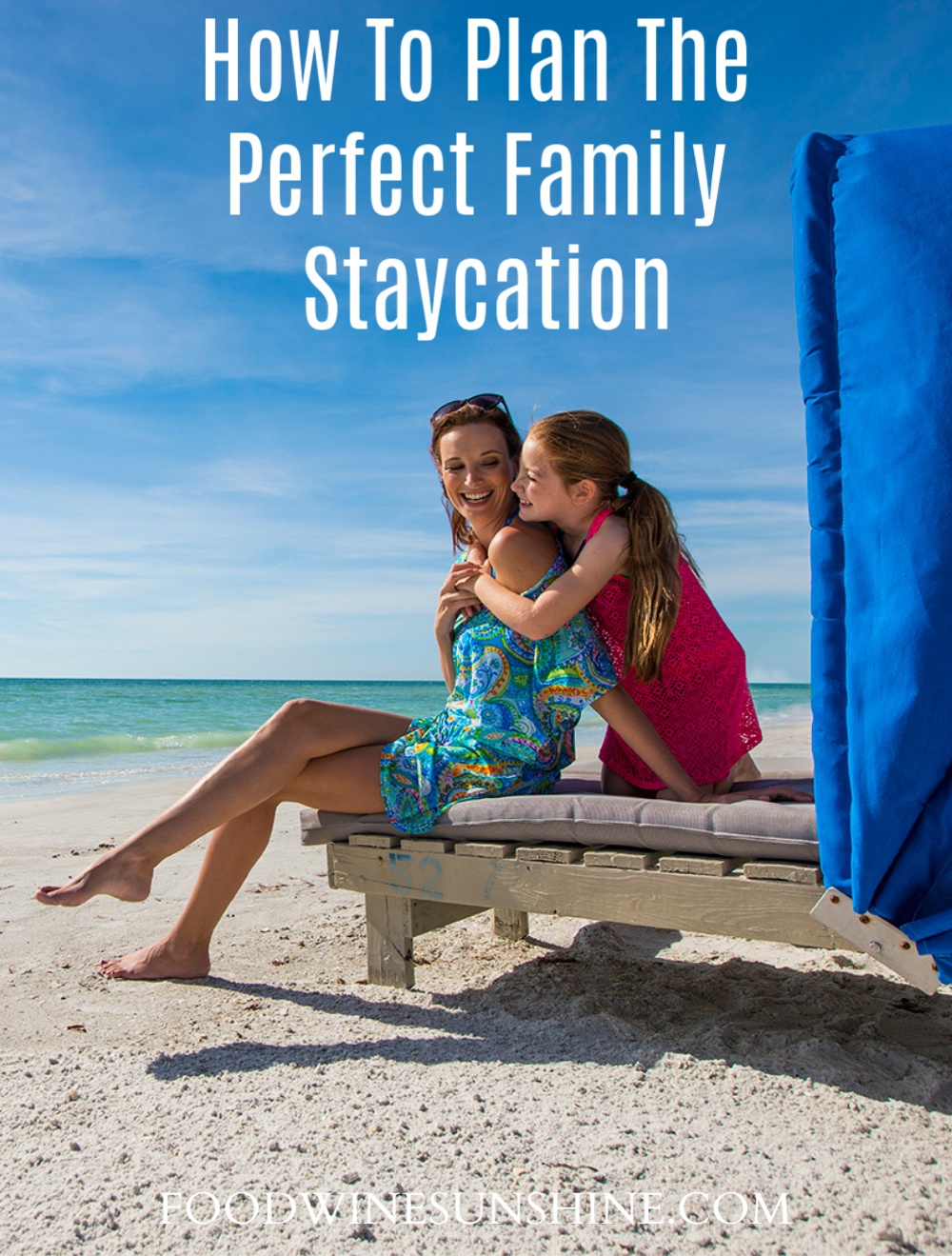 Be sure to follow me on Facebook, Twitter, Pinterest, and Instagram for more things to do in Florida, healthy recipes, and more.