(Last Updated On: September 4, 2020)

10 Must Haves for Parents with Multiple Kids
I have just two children, but my good friend and fellow writer, Heidi, has five beautiful children and she is sharing her Must Haves for Parents with Multiple Kids today. Be prepared when you get to #10, I laughed so hard I was crying 🙂
As a mom with many kiddos (5 little blessings in our family), there are just some things that come with the territory: stares and comments when we roll out anywhere (and honestly, most of them are polite and truly kind), a verbal confirmation that yes, indeed, the kids are ALL ours, multiple trips to the bathroom, and lots and lots of laundry (did I mention lots?) Some of these things become second nature after a time, and you don't give it much thought. That is, of course, until one of your closest friends (ahem, Tracy) asks you, "what are the top items you can't live without?"
While we've have had almost every baby gear/gadget run through our house at one point in time, we have purged many items, but these are our tried and true helpers: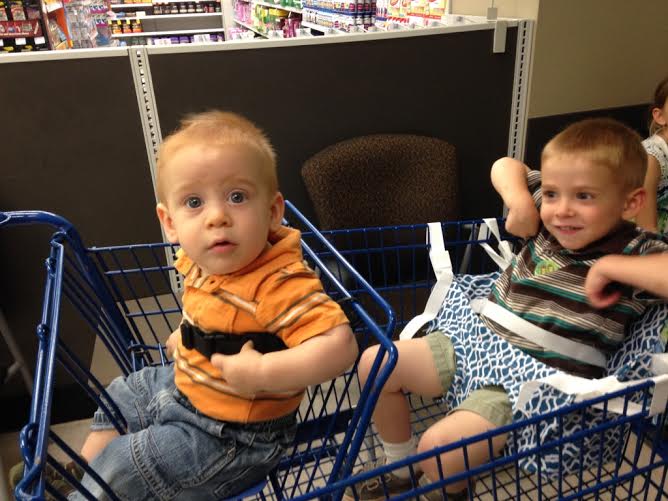 1. Buggy Bench
This is for you Mom's with multiple kids! What do you do when you have more than one young child and you need to go shopping? Grab the Buggy Bench! The Buggy Bench was actually designed by a mother of twins, and safely creates a second seat in your cart! It comes with a safety belt that buckles your child in the cart, keeping them upright and in place. The Buggy Bench can adjust to fit any shopping cart and the generous-sized leg opening will accommodate kids up to 40 lbs. It comes in stylish patterns, has a machine washable cover and folds up for easy storage. I love that I now have a place for both my 8 month old and 2 year old to sit! Brilliant! Now I only have to balance the cart with the other 3 hanging off each side.
2. Moby Wrap
I have written about this before, and I had officially owned ALL the versions of baby carriers out there, EXCEPT the Moby Wrap. This baby has a lot of fabric and I was a bit overwhelmed when I opened it, but after looking at the instructions, and a few practice rounds, I LOVE it!! I only wish this had been my first purchase when my oldest was little! I love that you can wear it multiple ways to accommodate your growing child and it's good for 8-35lbs. Plus, I have always loved the way it looked on the Moms I saw wearing them, and I can see exactly why this is many-a-momma's go-to wrap! Now I can count myself as one of those fashion-forward mommas. Never mind the toilet paper that is trailing behind me, stuck to my shoe.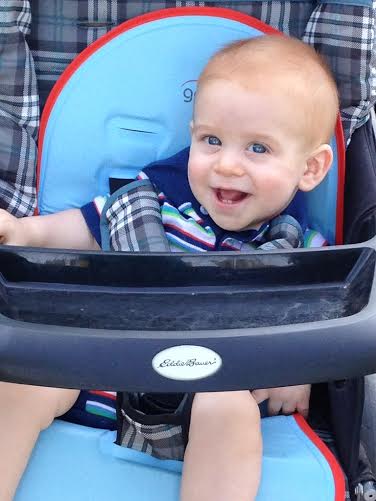 3) Geleeo Cooling Stroller Liner
Who hasn't wrestled with an overtired/overheated baby on an outing during the summer (and a few more overheated/overtired kiddos hanging onto your ankles)? I always feel so bad for the little ones when they are sweating in their strollers, or their car seats for that matter. The Geleeo Cooling Stroller Liner takes care of that! This stroller pad cools little bodies anywhere from 5-9 degrees below the air temperature around them. All of this thanks to the fact that it will absorb and dissipate body heat. Refrigeration is NOT required, but you can refrigerate it for those really hot days. Now if only they had these in adult sizes…..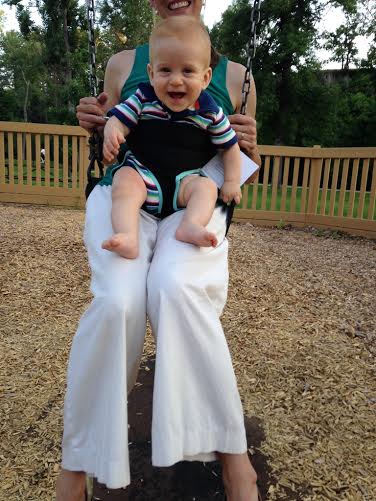 4) SwingEase Portable Baby and Toddler Swing
Going to the park can become an issue for my 3 year old and 10 month old sons when there are no baby swings available (insert tantrum or a trip to the ER here). Well, this is no longer a problem with the SwingEase Portable swing. All you have to do is fasten this seat cover to any conventional swing and it instantly transforms it into a baby or toddler swing! It's portable and adjustable and even allows baby to safely swing on an adults lap. No more tears over swings at the playground!
5) Daily Planner
How do you manage 5 kids, homeschooling and still have dinner on the table? I'm not sure, I'm still trying to figure it out, and I have a very cute planner to help me with it! I love the planners over at http://plumpaper.com/. There are many configurations and designs to choose from. Even if I don't have it all together on a daily basis, or maybe at all, I can sure look like I do!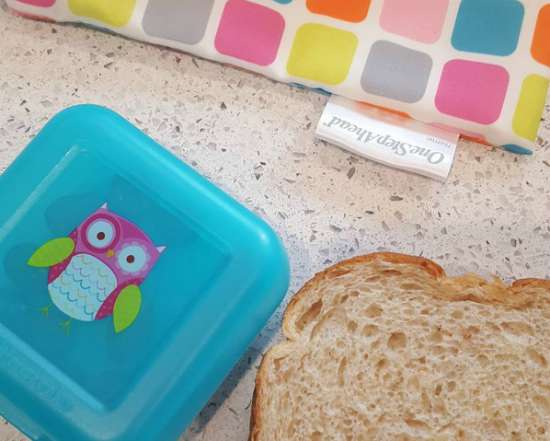 6) Reusable lunch bags and containers
I try to be a responsible steward of our resources. I don't always succeed, but we try. We do our best to fill our recycling can, drink out of reusable water bottles, etc. I never really thought about the amount of plastic we threw out by means of sandwich and snack baggies, until I started using reusable ones. Now, packing lunches and snacks is really easy, I can keep track of which sandwich belongs to which kid, because they NEVER want the same thing, AND I'm not throwing away plastic baggies anymore!
7) Great Mom/Diaper Bag
Because if you are carrying the world in your shoulder bag, it's always fun to love the one you are carrying!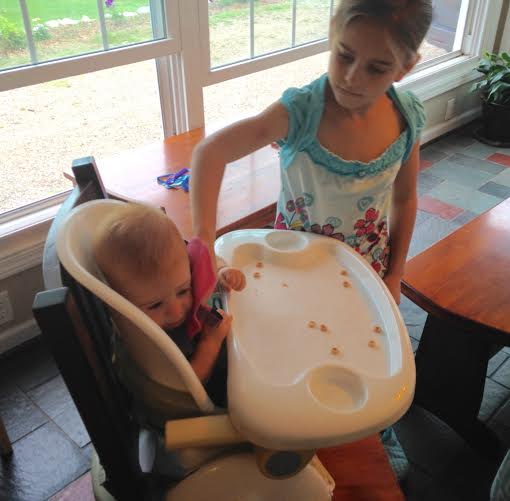 8) Something to wipe up messes and faces
I have spent a ton of money on wipes over the past 8 years: wet wipes, cleaning wipes, face wipes, you name it. I never felt 100% comfortable using them because I had a difficult time pronouncing some of the ingredients. Well, for the past 2 years, all I carry with me to wipe faces, counters, tables and highchairs, are travel-sized EnviroCloths from Norwex aka "The Travel Pack". These small amazing microfiber cloths come in a pack of 4 and I use them for everything on the go. Everything. There isn't a face that is safe or a stain or spill that can't be beat with these wonderful cloths. The best part? Norwex Microfiber has the ability to remove up to 99% of bacteria from a surface when following the proper care and use instructions—and all you need is WATER! Now that's something I can pronounce!
9) Labels
Let's face it, the more kids you have, the better the chances are that you are going to leave something somewhere. I label EVERYTHING with microwave, dishwasher and laundry safe labels, even my crockpot. Yes, I've forgotten it before.
10) Sense of Humor
What do you do when someone new stops over and is welcomed by your half-naked, screaming 2 year old, rushing past with your crazy Labrador in hot pursuit? Well, after wrangling the dog into the kennel, stepping over the freshly killed mole she left you at the doorstep, opening the door to the house and being greeted by a cloud of flour from the "surprise" cake your daughters are baking you, and rushing to shut the smoke alarm off from the dinner you are burning in the oven, you laugh! Did I mention that you are still seeing double from exhaustion, because right after you fed your baby LATE last night, the cows got out and you, your loving husband (and some children that didn't make it to bed on time) and your neighbors spent an hour and a half chasing them in your pajamas?! Not that this has EVER happened to me. The Good Lord gave us a sense of humor—thank Him for it and use it!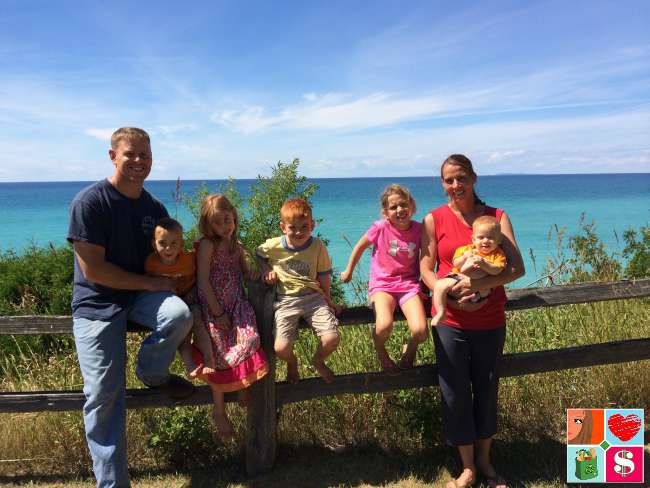 Do you have multiple children? What are some of your Must Haves?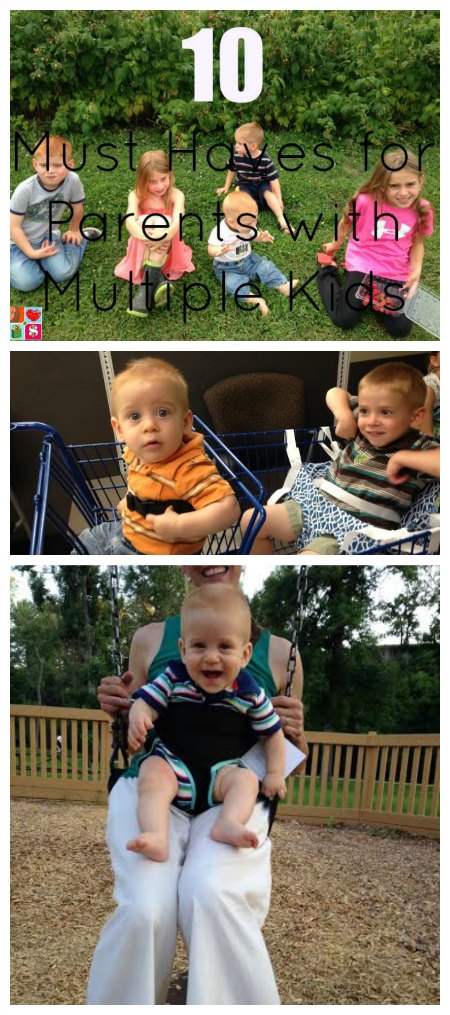 Where to buy:
Labels – we recommend Mabel's Labels
Norwex Products – if you want more information on Norwex or need a consultant, feel free to contact me and I will get you in touch with someone fabulous!
Follow me on Facebook, Twitter, Pinterest and Instagram for more family fun!