(Last Updated On: September 5, 2019)
Disclosure: Food Wine Sunshine received one or more of the products listed below for review. All opinions and tips are 100% our own.

10 Must Haves for New Parents
If you are blessed to be welcoming a little one into the world, then you are no stranger to the registry list. Heidi, one of my fabulous writers is a mom of 5 kids, and she is sharing her Must Haves For Parents!
We have had almost every baby gear/gadget run through our house at one point in time. We have purged many items, however there are some items that are certain "must-haves" when bringing your sweet bundle home.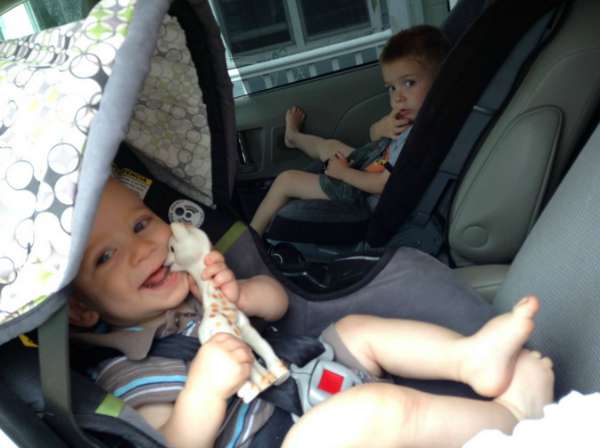 Car Seat
You can't bring your precious cargo home without one. Luckily there are so many adorable options out there! If you want to try to manage the amount of "stuff," that comes into your home, look at seats that can grow with your kids. This is one item that I recommend you buy brand-new for your first child. For those of you who are bringing home baby #2, #3, #4, etc. be sure to check your car seat's expiration date. If it's passed (like one of ours was), it's back to the store you go! Many organizations will also offer a free car seat inspection. This is great especially if you are a first-time parent and are trying to decode the installation of one of these things! You can find some inspection locations at: http://www.safercar.gov/cpsApp/cps/index.htm
Diapers/Wipes
I know this goes without saying, but just in case it's a step you have overlooked be sure to have some on hand. Diapering methods are just one of the many choices you will make as a parent. Only you know what's best for your family: Cloth? Disposable? Hybrid? There are lots of great options out there no matter which route you go! And don't forget to bring the ones home that they give you in the hospital!
Crib/Bassinet/Playard
Your sweet one will need a place to rest their head. Deciding what that will be on is one of my favorite decisions to make! Our kids have started in a playard in our room and then have gradually moved to a crib in a room with their siblings. Again, this is all what works best for your family.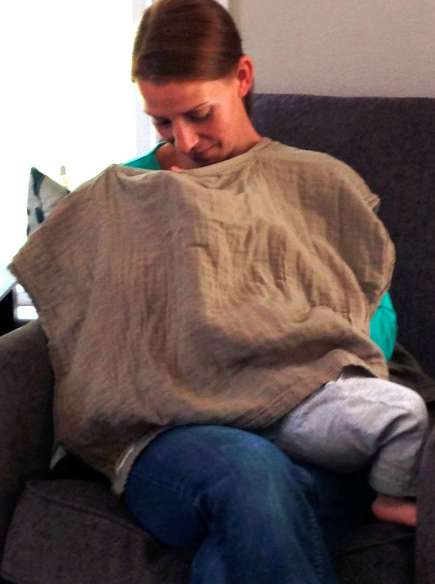 Nursing Cover (if you are nursing)
I have nursed all of my kids and absolutely LOVE nursing covers. I have more than one and keep them stashed away in diaper bags and rooms in my house.
There are only two issues I've ever really had with a nursing cover:
the fact that my back was exposed if I wasn't sitting up against something
that my babies would get hot underneath the cover, especially in the summer time.
Well, the Poncho Baby Nursing Cover by OneStepAhead addresses BOTH of those issues! The nursing cover slips on over your head and provides complete back coverage, and is 100% cotton muslin (which for me translates into "breathable!") It has made a huge difference in our comfort level while nursing my youngest this summer.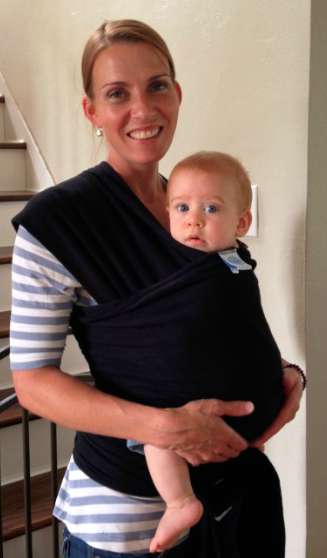 Baby Carrier
I have officially owned ALL the versions of baby carriers out there, EXCEPT the Moby Wrap. It's not that I didn't want to try it, in fact I REALLY did, but my husband politely asked me to stop buying baby carriers. Why? Because I never seemed to find one that worked well enough and stopped using them soon after they were purchased. Imagine my delight when the OneStepAhead Moby Wrap showed up! This baby has a lot of fabric and I was a bit overwhelmed when I opened it, but after looking at the instructions, and a few practice rounds, I LOVE it!! I only wish this had been my first purchase when my oldest was little! I love that you can wear it multiple ways to accommodate your growing child and it's good for 8-35lbs. Plus, I have always loved the way it looked on the Moms I saw wearing them, and I can see exactly why this is many-a-momma's go-to wrap!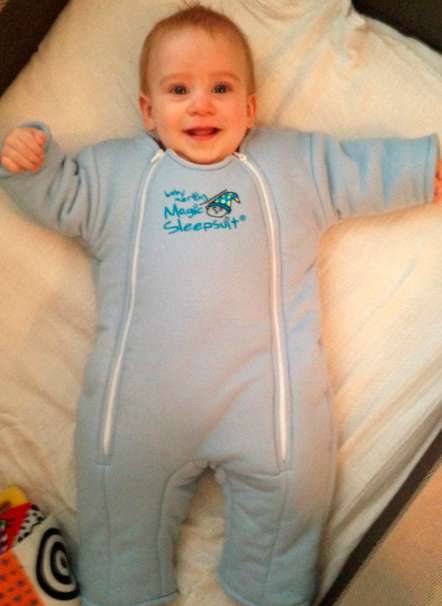 Swaddling Blankets
I have swaddled all 5 of my kiddos and it has been a life saver. Every one of them have loved being swaddled. If your little one has reached the point where they can get out of their swaddle before they've outgrown their startle reflexes, the Magic Sleepsuit is for you! I always thought to myself, "I just wish someone would come up with a weighted blanket that was safe for infants." Well, enter the Magic Sleepsuit.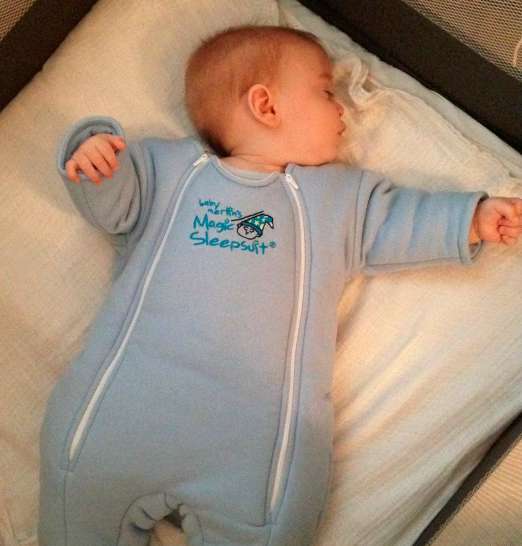 This wonderful suit was invented by a pediatric physical therapist mom (you go, Momma!). This gives baby a secure feeling that helps with startling. I put this on my 8 month old son, who has always had issues falling asleep on his back, and he feel asleep IMMEDIATELY, without ANY issues. Hallelujah!
Bouncy Seat
There are so many cute designs to choose from! A portable bouncy seat will provide a place for baby to stay, while you go about getting things done around the house. My older kids love to play with the little ones in their seat (with some reminders to be "gentle", of course).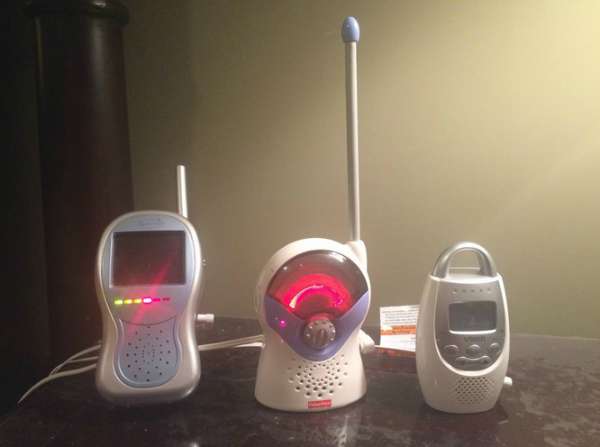 Baby Monitor
Again, lots of great options—Standard audio monitor? Video? One that links to an app? One that has multiple receivers? There's an option out there for everyone! Choose the one that works best for you!
Diaper Bag
This is where a lot of Mommas get to show their sense of style. With so many great options out there, you're sure to find something you like. There are even bags geared towards Dads!
A whole lot of humility
Humility- if you don't already have it, you will get it. Believe me. I just spent the afternoon at a cherry orchard digging a peanut out of my 2 year olds nose while trying to tend to a screaming baby with spit-up all over me, all the while trying to find a bathroom for my 4 year old (luckily, he loves the chance to water plants). Being a parent is the most humbling experience. HOWEVER, it is also the richest, most rewarding and fulfilling experience I have ever had. And yes—I did get the peanut out.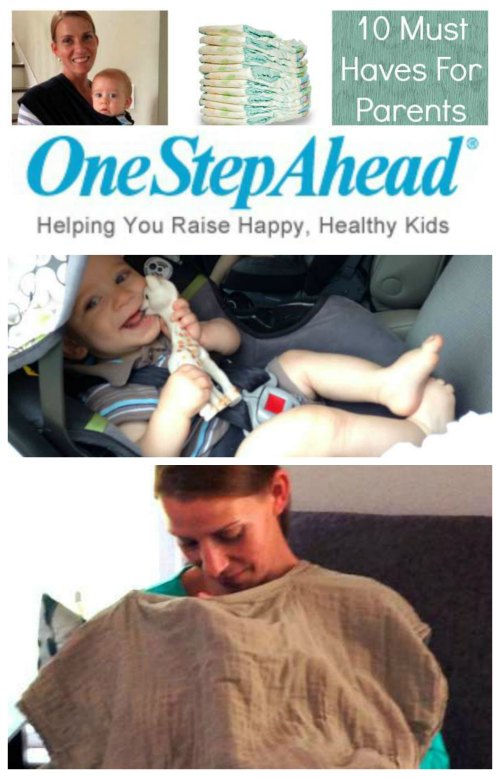 What is one of your Parent Must-Haves?
And be sure to follow me on Facebook, Twitter, Pinterest, Google + and Instagram for more family fun!